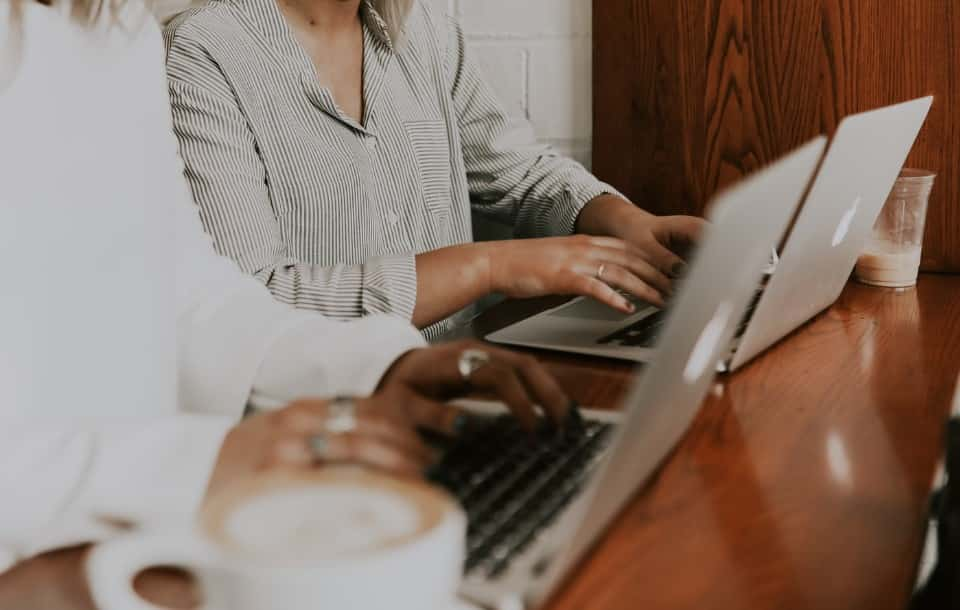 Editorial Assistant Cover Letter: Sample & Writing Guide
Ready to enter the world of publishing? Make it to the frontlist with an editorial assistant cover letter that gets more interviews than Vanity Fair!
Are you looking to write an editorial assistant cover letter worthy of a Pulitzer? You've come to the right place!
Our guide offers expert insights to help you create a captivating application, with recruiters fighting over your talents like bookworms at a midnight release party.
This guide will show you:
An editorial assistant cover letter sample better than 9 out of 10 others.
How to write a cover letter for an editorial assistant position that will get you hired.
How to use your achievements to your advantage in an editorial assistant cover letter.
Want to write your cover letter fast? Use our cover letter builder. Choose from 20+ professional cover letter templates that match your resume. See actionable examples and get expert tips along the way.
Sample cover letter for a resume—See more cover letter templates and create your cover letter here.
Applying for other jobs, too? Check out these guides:
Want to explore your options further? See our full selection of cover letter examples for every career: Best Cover Letter Examples
Editorial Assistant Cover Letter Sample
Your Name
Editorial assistant
Mailing Address
Phone Number
Email Address
Date
Hiring Manager Name
Job Title
Company Name
Mailing Address
Dear [Hiring Manager Name],
As a recent English graduate from UCLA, I was thrilled to hear of your search for an editorial assistant. My writing and editing skills have already been recognized with the 2019 Ruth Brill Scholarship Award for fiction. Now, I'm eager to apply myself towards helping Songbird Publishing continue to grow and inspire young minds with messages of tolerance and self-acceptance.
I understand that beyond impeccable English skills, this role requires excellent time management, attention to detail, and the ability to work both independently and as part of a cross-functional team. Here are some of my past achievements that illustrate my suitability for this opportunity:
Drafted jacket copy for 10+ novels during my editorial internship at BFT Publishing, 100% of which were accepted for publication with no corrections.
Collaborated with editors, graphic designers, and printers to ensure that 5+ books/month were printed correctly and on time.
Met 100% of deadlines during my 2 years as editor-in-chief of the UCLA student newspaper.
Introduced improvements to the style of the newspaper, increasing readership by 250% in under 6 months.
I have no doubt that my future lies in editing, but I'm particularly drawn to Songbird Publishing because of your conscientious, selective approach to the type of content you publish. In today's competitive market, few companies have the courage to stand up for what they believe in. Your commitment to publishing books that have a positive impact on young adults' self-image is truly inspiring, and it would be an honor to become part of your mission.
I'd be delighted to discuss in more detail how my skills and experience could become an asset to Songbird Publishing and how I could aid the company's growth through careful manuscript evaluation and publishing support.
Best regards,
[Your name], Editorial assistant
P.S.: I'd love to tell you about how I won the Student Journalism Award in 2019. It's quite a story!
Well—
Were it a real company, Songbird Publishing would already be drafting a contract for this person.
Let's get to writing your Penguin Random House-ready cover letter! Before you submit it for publishing, make sure you complete the series with an equally impressive resume: The Ultimate Guide to Writing a Job-Winning Resume
Now then—
How Do I Write a Cover Letter for an Editorial Assistant?
Here's how to write the perfect editorial assistant cover letter:
1. Use the Right Editorial Assistant Cover Letter Format
You wouldn't want to read a badly formatted piece of writing. Period.
You know better than anyone that proper formatting makes reading easier and far more enjoyable, so—
Here's how to format your cover letter for maximum readability:
Read more: What Should My Cover Letter Look Like?
2. Create a Professional Cover Letter Header
Just as no publication would be complete without a masthead, your cover letter must include a heading with relevant contact details.
Here's what to include in your cover letter heading:
Your contact information: name, job title, phone number, and email address. Unless you're applying by post, there's no need to add your mailing address.
The date of your application.
The addressee's contact information: name and job title of the hiring manager, plus the company's address.
This is essentially the standard business letter format: it'll come in handy once you get your editorial assistant job, too, since you'll be handling a lot of correspondence!
Having trouble finding the name of the hiring manager?
Go the extra mile and do some research online: the company's official website and LinkedIn are great sources of information. If all else fails, you can always call the company and ask who reviews job applications for this position.
Read more: The Correct Way to Address a Cover Letter
3. Start with a Personal Greeting and a Compelling First Paragraph
Imagine you're evaluating a few dozen manuscripts (or pitches for a feature, if you prefer), and they all start the same. Same first paragraph, same vocabulary, just slightly different phrasing. One-way ticket to snoozeville.
...but then, you start reading a piece that starts in an entirely different way, taking a completely unexpected direction. Wouldn't that be the one to grab your attention?
Use the same principle to give your cover letter the best chance of success.
Here's how to start your editorial assistant cover letter:
Open with the correct cover letter salutation: Dear + the hiring manager's name. If you weren't able to determine their personal details, use the phrase Dear Hiring Manager.
Introduce yourself in the first sentence, mentioning your job title or the position you're applying for.
Describe (briefly!) your best professional achievement. If this doesn't jolt the recruiter into action, nothing will!
Use numbers to quantify your success, e.g. met 100% of deadlines or exceeded lead conversion targets by 25%.
Offer to use your expertise for the company's benefit. Try to mention a specific goal you want to achieve—it'll show you've done your research on the company.
Boom!
See how that puts you a cut above the generic, copy + paste cover letters of your competitors?
Still waiting for inspiration? Read more: Best Cover Letter Opening Paragraphs & Guide to Starting Your Cover Letter the Right Way
4. Show That You're the Perfect Candidate
Doing great so far!
Your next task is to sort through your experience and pick a few impressive accomplishments relevant to the role of editorial assistant. They're about to become your best selling points.
Here's how to write the second paragraph of your cover letter:
Read through the job ad carefully and figure out what specific skills the company is after.
Show your understanding of the role by mentioning a few of your relevant professional skills.
Give a few examples of how you've exceeded expectations in the past: using bullet points, list 3–4 of your relevant accomplishments. Remember to use plenty of numbers and action verbs.
When describing yourself, you can use experience from your jobs in different professions (e.g. office jobs that show your administrative skills) and other transferable skills if needed. Academic achievements are also fair game.
Blurb, chapbook, or full-fledged novel? Read more: How Long is the Perfect Cover Letter? Ideal Page & Word Count
5. Explain Why You Want This Particular Job
So—
You've proven you can handle the job. The next question is, why do you want it?
In the third paragraph of your cover letter, show the employer that you genuinely care about the job and the company. So-called career confidence is often underestimated, but it can go a long, long way towards helping you land an interview.
Here's how:
Focus on what excites you about this opportunity. It could be the company's status as an industry leader, the chance to work with experienced professionals or famous authors, or simply the company's niche or structure.
Include a compliment or two.
Show that your personality makes you a good match for the company's values and culture.
As you can see, it's important to make every cover letter an exclusive read. You'd be surprised at how many people don't bother tailoring their cover letters!
Your dream publisher not hiring right now? Psst… Unsolicited submissions aren't so bad. Read more: How to Write the Perfect Cold Call Cover Letter
6. End Your Editorial Assistant Cover Letter With an Offer
Don't you hate it when great stories have mediocre endings?
How you end your editorial assistant cover letter matters—
Thanks for your time, please call me to arrange an interview simply won't cut it.
Here's how to write a memorable cover letter ending:
Offer to discuss your skills or suitability further. It implies you're ready for an interview and that you have even more achievements to share.
Reiterate how you can help the company achieve a specific goal.
Read more: How to End a Cover Letter: Guide, Examples, and Expert Tips
7. Complete Your Cover Letter with a Professional Signature and a P.S.
Almost done!
All that's left is signing your work. End with a professional Best regards, followed by your full name and job title.
To really make your resume unique, add a P.S. after your signature. Mention an additional achievement or project—
It'll leave the recruiter with a positive impression and give you an excellent talking point for your interview.
Asking after your application's status can be awkward (but it doesn't have to be). Read more: Everything You Need to Know About Following Up on Your Job Application
That's it!
Cross the Ts and dot the Is, and the ARC of your editorial assistant cover letter will be ready to send out along with a matching resume.
When making a resume in our builder, drag & drop bullet points, skills, and auto-fill the boring stuff. Spell check? Check. Start building a professional resume template here for free.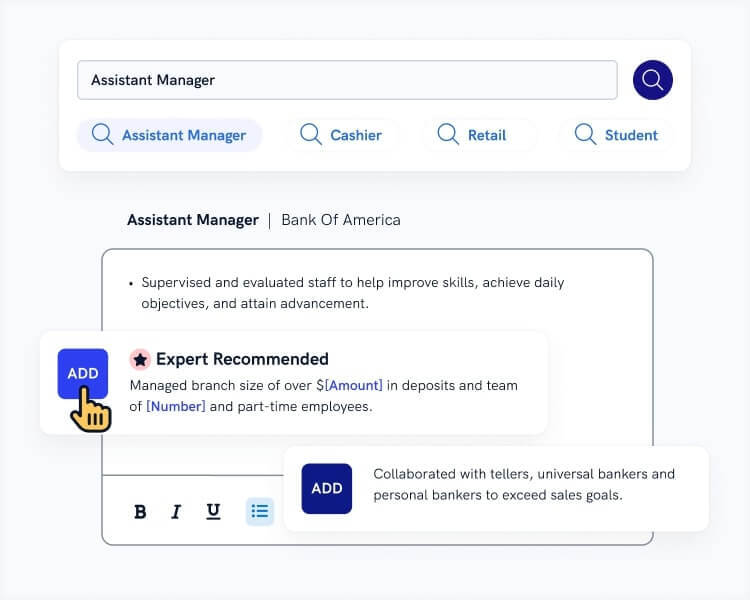 When you're done, our online resume builder will score your resume and our resume checker will tell you exactly how to make it better.
Thanks for reading! Is it difficult coming up with a list of professional achievements for an editorial assistant cover letter? Drop us a line in the comments below, we'd love to chat!
About Zety's Editorial Process
This article has been reviewed by our editorial team to make sure it follows Zety's editorial guidelines. We're committed to sharing our expertise and giving you trustworthy career advice tailored to your needs. High-quality content is what brings over 40 million readers to our site every year. But we don't stop there. Our team conducts original research to understand the job market better, and we pride ourselves on being quoted by top universities and prime media outlets from around the world.