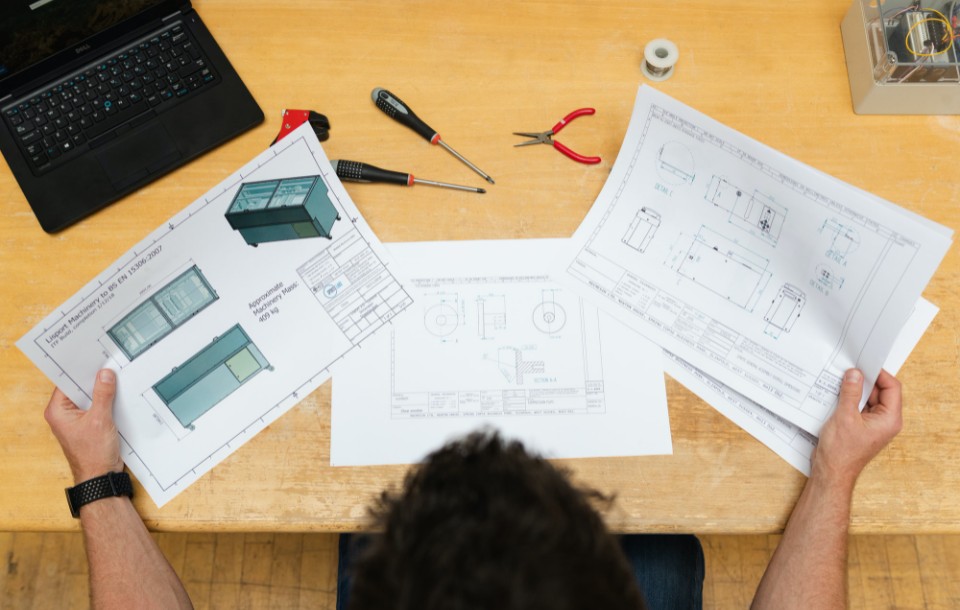 Technical Writer Cover Letter Example (+ for No Experience)
Problem: Nobody's calling to offer you a job interview. Solution: Write your technical writer cover letter with our expert tips and get callbacks.
You've got the skills to transform technical jargon into digestible information, but is your cover letter optimized
It's time to compose a technical writer cover letter that reads like a well-written user manual. With our guidance, you'll craft a cover letter that's as straightforward and compelling as your most effective documentation.
By following this guide, you'll technically become an expert in writing a great cover letter for a technical writer. Also, if you're a fresher.
Want to write your cover letter fast? Use our cover letter builder. Choose from 20+ professional cover letter templates that match your resume. See actionable examples and get expert tips along the way.
Sample cover letter for a resume—See more cover letter templates and create your cover letter here.
See our other guides that will suit your skill portfolio:
Find also guides dedicated to rookies in job-hunting:
Cover Letter for a Technical Writer Position
Jennifer Ocampo
Technical Writer
601-303-7166
jennifer.q.ocampo@gmail.com
linkedin.com/in/jenniferqocampo
Brunswick, 6/29/2021
Francis C. Berlin
LG Electronics Inc.
111 Sylvan Ave
Englewood Cliffs, NJ 07632
Dear Francis,
You had me at "Technical Writer," and I seek to pursue the opportunity with LG Electronics Inc. as one. I've been in the industry for 3+ years now and closely watching your developments in the user experience and communications fields. As a person interested in the latest trends in technical writing and as an everyday user of your technologies.
I started as a freelance technical writer with over 100,000 words of end-user documentation on my track record. HP, Sony, and Toshiba have been in my writer portfolio since, together with their praise for the clarity and work processes I brought with me. These aren't the only accolades I received for my qualifications, as Ampere Communications rewarded me with a "Standout Employee" award for dedication and efficiency in contributing to the CSR increase by 25%.
Throughout my career, I developed research, written and visual communication, as well as interpersonal skills that helped me build my successful performance history:
Wrote approx. 68% of end-user manual content for 15 flagship smart-tech products.
Liaised with 25+ SMEs to build product knowledge and best practices.
Your mission is to improve your consumer's life experience, and I couldn't be a prouder advocate for such a statement, too, in every single word I produce as a writer.
Why don't we schedule a meeting to discuss how my skillset adds value to the pursuit of fulfilling your company's mission?
With kind regards,
Jennifer Ocampo
P.S.–I'd wish to tell you more about the ASME Conference, where I spoke about technical writing techniques.
Now—
You're a writer, but can you draft a job-winning cover letter like the one above? Use our manual this time and break down the technical writing cover letter into parts. For the best user experience, of course.
Let's get on with it, shall we?
Cover Letter Template for a Technical Writer
Use the below best tips on writing a technical writer cover letter.
1. Organize Your Cover Letter Format for Technical Writing
It's been (or will be) your job to organize your writing. Literally. And you must also understand the importance of clarity. So, let's not waste space on arguments and head straight to cover letter formatting standards:
Read more: The Cover Letter You Need to Write
When making a resume in our builder, drag & drop bullet points, skills, and auto-fill the boring stuff. Spell check? Check. Start building a professional resume template here for free.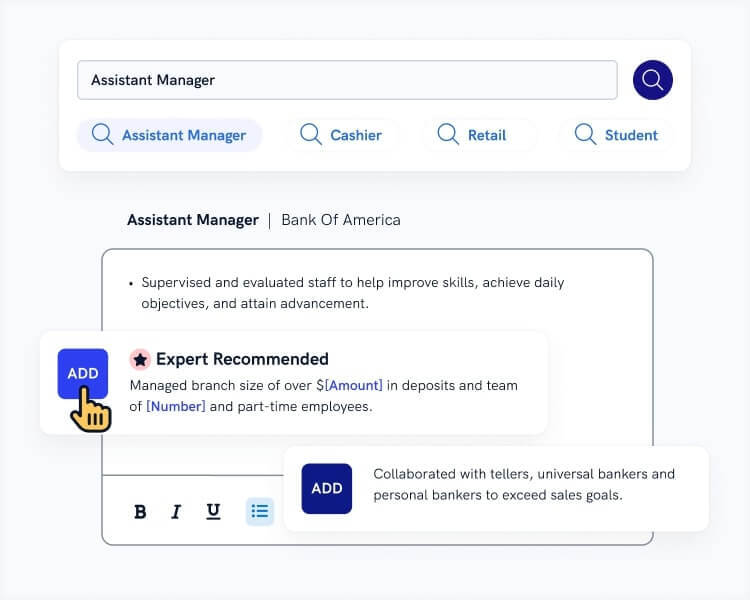 When you're done, our easy resume builder will score your resume and our resume checker will tell you exactly how to make it better.
2. Address Your Hiring Manager, Not Sirs or Madams
Your job involves becoming a Sherlock Holmes for a day and a Walter Cronkite for the other. Why don't you get into the characters now? Here's how:
Do solid research about the company and your hiring manager first. This way, you'll avoid making the faux pas of addressing them Dear Sir or Madam or To Whom It May Concern. They're not an anonymous cohort.
Awaken your curiosity to learn your recruiter's name and use it in the address.
But always have an escape plan—if you're left with no choice but to use Dear Hiring Manager, write that instead.
Read more: Ways To Address Your Cover Letter
3. Set the Tone in the Introduction to Your Technical Writing Cover Letter
People can be the worst. They hardly ever read the introductions you crafted with such care.
"Cut me some slack this time, please!"
Not in your dreams. You can't skip this part. Cover letter introductions hold captivating power, and your writing style will be scrutinized at every level. So—
Brace yourself. Attention-grabbing intro strategies are coming:
Personalize: Show your enthusiasm and passion for technical writing. Tell your recruiter why you do the things you do and why it matters to you.
Make an offer: Use your resume accomplishments to respond to the job description requirements, thus highlighting what you'll bring to the company.
Name-drop: Say an employee referred you. If an insider appreciated your skills, the hiring manager would do, too.
Refer to current events: Prove you're following the company's activity. Be specific and say how it appealed to you.
Read more: Using Creativity & Humor In The Cover Letter Intro
4. Write About Your Technical Writer Experience in Style
You're familiar with definition by analogy, so take this one:
Users want to know how a product achieves its purpose after learning what that is. So, when the recruiter publishes a job posting with requirements, they want to find out how you'll help them achieve theirs.
And, the only way to do it is to refer to your experience that's relevant to the job offer in three- or four-sentence paragraphs.
Speak accomplishments, not responsibilities. Elaborate on your relevant career highlights and say how you achieved them with the PAR formula.
Use active verbs. It's you who made an impact after all.
Quantify. Numbers not only draw attention, but they are evidence, too.
Show off your skillset (which is crucial for junior technical writers). Don't waste space, though, on project management skills when they're not desired.
Read more: Things Your Cover Letter Doesn't Say
That's how you fit their standards. So now, let's talk about why they're a good fit for you.
5. Communicate Your Motivation With Clarity
Okey-dokey. You need to keep your invisibility cloak off because you'll be double-talking your motivation.
It's not the apex, so make yourself noticed.
Tell the recruiter what it is that attracts you to the company.
Say how your values match.
Leave the robotic tone for another occasion.
Stay true to yourself. Don't look for inspiration elsewhere.
Read more: Things To Include In A Cover Letter To Get An Interview
6. Select an Appropriate Sign Off for Your Cover Letter
"Looking forward to hearing from you."
That's just echo words. You can do better.
Don't wait for the recruiters to make a move. Call them to action by asking for scheduling an interview with you.
Sign off with a formal sentiment, such as Thank you, Kind regards, Best regards, or Sincerely.
If you hadn't revealed all of your assets up to this point, you could add one in the postscript.
Read more: Ideas For A Cover Letter Ending
Plus, a great cover letter that matches your resume will give you an advantage over other candidates. You can write it in our cover letter builder here. Here's what it may look like: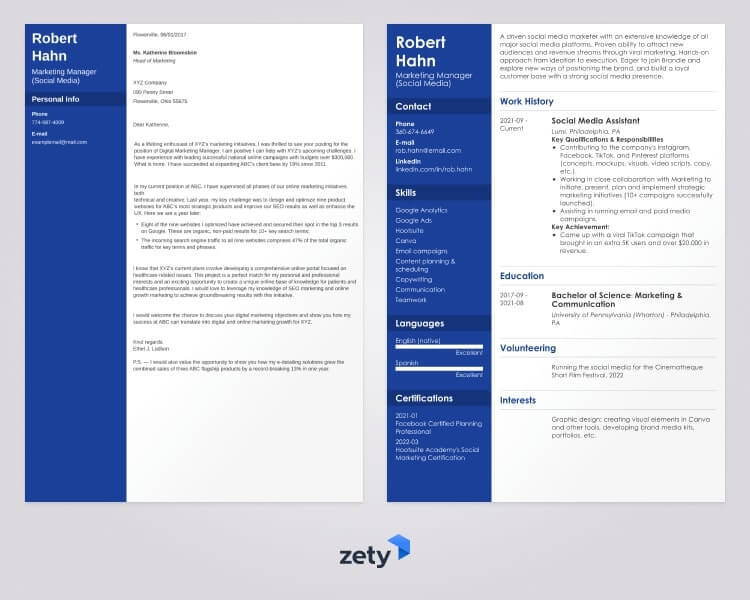 See more cover letter templates and start writing.
Before you go public with your application contents, make sure to crosscheck your technical writer resume with our guide: Technical Writer Resume
These two don't do well when separated.
Now—Thank you for reading!
What do you think of this sample technical writer cover letter? Is there anything else you would add to the guide? What do you struggle with in the entire cover letter writing experience?
Let us know in the comments!
About Zety's Editorial Process
This article has been reviewed by our editorial team to make sure it follows Zety's editorial guidelines. We're committed to sharing our expertise and giving you trustworthy career advice tailored to your needs. High-quality content is what brings over 40 million readers to our site every year. But we don't stop there. Our team conducts original research to understand the job market better, and we pride ourselves on being quoted by top universities and prime media outlets from around the world.
Sources