You can make your own resume, but there are many rules that you must follow to pass the Applicant Tracking Software first. Unless you know them, you'll probably be trapped in a time-consuming process. Save time by creating a resume in an online resume builder. Similar to ours, such tools include pre-formatted resume templates and a resume checking tool that can ensure your resume is perfect for initial scanning and successfully tailored to the job you're pursuing.
Here are some steps you can follow to make your own resume, along with guides that can help you with more detail:
There's even an easier way—our resume builder completes all the steps needed to make your own resume in only a few minutes. Just choose the resume template you want and let us do the rest.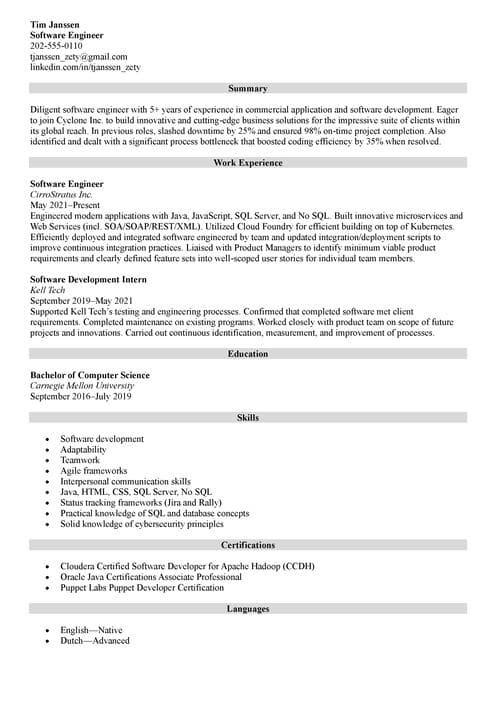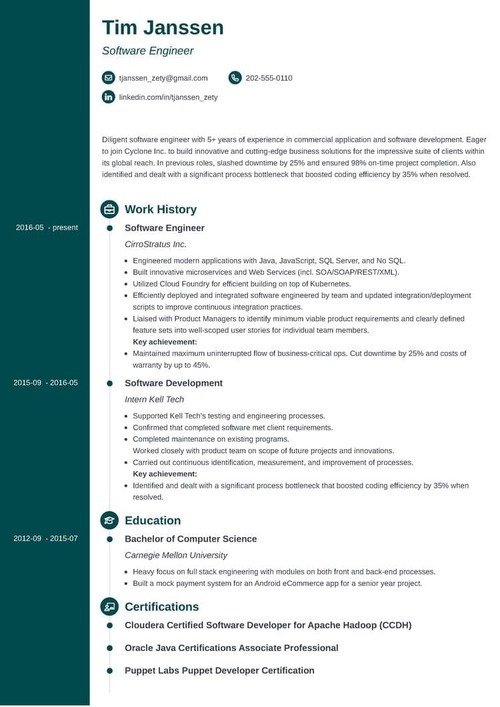 Sample resume made with our builder—See more resume examples here.