While it might not be the most convenient way to make a resume, there are at least two good solutions to create a resume on an iPhone:
Use Pages (the iPhone app).
Go with an online service that allows you to fill out resume templates.
With Pages, all you have to do is pick from a collection of Pages resume templates and fill them out. If you decide to go with a reliable, professional resume builder online, like ours, you'll have the added benefit of the templates prompting you what to put on your resume. Plus, you'll be sure to avoid any typos.
In two minds? Don't decide just yet; give our resume builder a go. Over 18 different resume templates for you to customize—without having to start from scratch every time.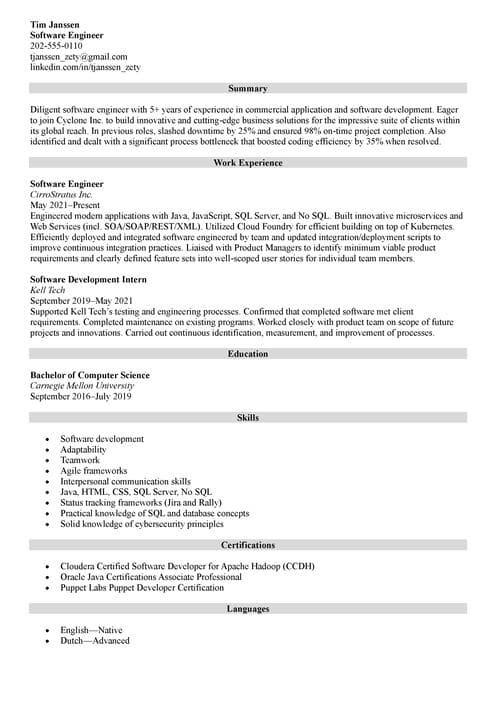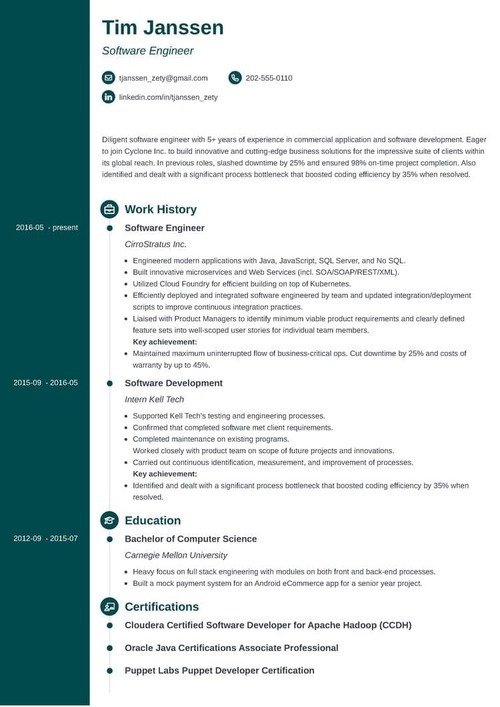 Sample resume made with our builder—See more resume examples here.
About Us
Go to Zety to find the job-related answers you've been looking for. Learn how to write a letter of interest or a motivation letter, prep for the most common behavioral interview questions, and land the dream job effortlessly.