Mechanic Cover Letter: Example & How to Write
Two wheels or four wheels, it doesn't matter—you know how to fix 'er right up. Show that off proudly in a squeaky clean mechanic cover letter.
You're no stranger to grease, a vehicle inspection pit, and a toolbox full of more kinds of wrenches and drill heads than any mortal can comprehend, let alone name.
To you, that kind of scenery is just another Friday night. And although car mechanic jobs are stagnating at best, car sales aren't likely to drop anytime soon.
That means, to get hired, you need to be at the top of your game all the time. Otherwise, you'll get passed over. Don't worry. Read on, and you'll find out how to tune up your mechanic cover letter to help you do just that.
This guide will show you a sample mechanic cover letter example that will land you more interviews, plus the best general tips on how to write a mechanic cover letter.
Want to write your cover letter fast? Use our cover letter builder. Choose from 20+ professional cover letter templates that match your resume. See actionable examples and get expert tips along the way.
Sample cover letter for a resume—See more cover letter templates and create your cover letter here.
Check out our similar guides below:
Mechanic Cover Letter Example
William T. Miller
Mechanic
1265 Peck Court
Irvine, CA 92614
949-485-4841
Billmiller@zetymail.com
Linkedin.com/in/1william.miller
Irvine, 09/23/2017
Michael L. Weber
Manager
Papa Khan's Car Service
396 Valley Lane
Austin, TX 78735
Dear Michael,
It's not been an easy or quick feat to achieve a 21% increase in customer satisfaction over at Weyerhauser Ltd. as chief mechanic. But with a similar position opening at Papa Khan's, I'm certain I could up the ante and deliver even better results. Your market-focused approach and high-traffic location imply to me there's plenty of work to go around. As a dedicated and fiercely passionate automotive repairs expert, I'm delighted to apply.
Keeping up with high demand is one of the requirements you state an ideal applicant needs to meet. At Weyerhauser, I was able to effectively control the workflow around the workshop to reduce idle time by arranging shifts and prioritizing, raising completion speed by 33%. Managing a hectic work environment is where I thrive, and I'm sure you could use my experience in that regard.
Your local reputation as a car service precedes you. It's a difficult task to build a brand up to become one of the most recognizable, trusted workshops in the area. That's both commendable and enviable, and it's the primary reason why I want to lend you my skills and expertise to further drive your success.
Would you be able to talk over the phone in the coming week to discuss my solutions for satisfying your customers with better than excellent service?
Sincerely,
William Miller
949-485-4841
Billmiller@zetymail.com
PS: I'd also love to tell you how I renovated the work station and upgraded the software of computerized tools at Weyerhauser to increase diagnosis accuracy by 40%.
Wow, look at that. Like a 1981 Corvette straight from the salon.
Make sure you're covering all your bases, though. A cover letter is no good without a proper resume to hold its hand. See our article on writing a great mechanic resume to boot: Mechanic Resume Guide [with Examples]
Mechanic Cover Letter Template
Here's how you can write a nitro-powered mechanic cover letter:
1. Use the Proper Mechanic Cover Letter Format
When a customer rolls their machine into your workshop, you follow a structured approach. First the diagnosis, then you get to work.
Likewise, a cover letter outline will help give your cover letter structure and form. Check out these steps below:
Read more: How to Format a Cover Letter?
2. Tighten the Bolts of Your Mechanic Cover Letter Header
Like we said, car sales are going up. Your aptitude will be needed, you can be sure of that.
Does this mean you can relax and cut corners on your cover letter? By no means. Every lug and every screw has to be in tip-top shape.
Start with your full name and job title. Then, follow that up with your contact information, including your phone and email address.
If you have other business social media, like a LinkedIn profile or your personal website, make sure to write it down as well. However, definitely scrub your online presence first.
After your contact info is in, skip a line, then write down the city and date.
Skip another line and type the recruiter's name and address.
Pro Tip: Remember to compare the header of your cover letter to that of your resume. They need to be identical!
3. Address Your Mechanic Cover Letter Like a Pro and Impress Right from the Start
Let's change things up: now picture yourself walking into a garage to get your car fixed up.
Who's behind the desk? Is the air stiff with sweat and grease? Are the walls covered in, yes, raunchy pin-up girl posters ripped straight from the '80s?
How likely are you to trust them with your vehicle?
The point is—first impressions matter, and so does the way you address your cover letter:
Addressing your cover letter properly seems easy, but it's easy to stumble and fall. Use the "Dear [Recruiter's name]" formula—it's the most reliable.
Do not write a "To Whom It May Concern" cover letter. Seems polite, and it may as well be, but it's so anonymous and genderless, it just won't get you anywhere.
In the first paragraph, state your reason for applying and the position you're interested in. Mention a key professional achievement of yours to grab the reader's attention straight away.
Read more: How to Start a Cover Letter Right
4. Convince Them You're the Mechanic They're Looking For
Car mechanic jobs are stagnant and likely to remain like that.
However, other mechanic positions will see some moderate growth in the US, according to the BLS. That means more competition, and a tougher time to get the job you want.
If you want to ensure success as a job-hunting mechanic, follow these steps:
Look to the job posting for guidance. It will help you identify the workshop's greatest challenges and the ideal qualities they seek in their candidates.
Use that knowledge to your advantage! Explain how your toolkit can fix their broken engine (and solve all their other problems, too).
Emphasize your experience as a diesel mechanic, your strong work ethic, and quantifiable professional achievements to impress them even further.
Read more: What Should a Cover Letter Say?
5. Prove That You're a Mechanic That'll Stick Around
Think about this:
They've already seen your resume. You've gotten further than dozens of other candidates, now your task should be to seal the deal.
But if you don't show commitment, they'll never commit to you.
Ask yourself the question: why do you want this job? Why not another one? You can be sure they will want to know, too. And they will ask you during the interview.
Your response should convey what about the company inspired you to apply. Their ideals, their work ethic, their excellent service—or perhaps the type or make of vehicles they specialize in. Do some research and be honest!
Read more: How to Sell Yourself in a Cover Letter and Get Hired
6. End Your Cover Letter for Mechanic Jobs with an Offer
Alright, she's almost ready to roll out. Time to put on some finishing touches!
After quickly summarizing what makes you great for the job, suggest an in-person meeting to discuss your position in greater detail.
Don't make it all about yourself. Show some awareness about their problems and challenges, and say you've got the right tools for the job.
Read more: How to End a Cover Letter: Ideas, Tips & Examples
7. End by Signing off the Right Way
Yes, signing off does require more effort than just scribbling down your signature. Last impressions bear just as much importance for the success of your mechanic cover letter as the first.
Follow these steps to do it properly:
Pro Tip: If you want them to take note of your cover letter like it's a revving V8 engine, include a P.S. No single person would not notice it.
When making a resume in our builder, drag & drop bullet points, skills, and auto-fill the boring stuff. Spell check? Check. Start building a professional resume template here for free.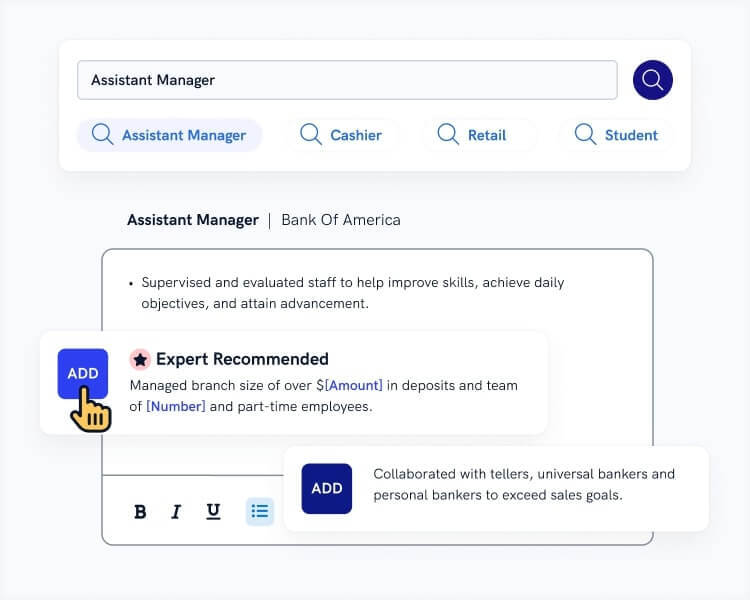 When you're done, our professional resume builder will score your resume and our resume checker will tell you exactly how to make it better.
Still unclear on some deets? Worried your mechanic cover letter might flop? Take to the comments section and let us know how we may help!
About Zety's Editorial Process
This article has been reviewed by our editorial team to make sure it follows Zety's editorial guidelines. We're committed to sharing our expertise and giving you trustworthy career advice tailored to your needs. High-quality content is what brings over 40 million readers to our site every year. But we don't stop there. Our team conducts original research to understand the job market better, and we pride ourselves on being quoted by top universities and prime media outlets from around the world.