Our customers have been hired by:
Every school needs a nurse.
And every school you apply to needs its separate, tailored school nurse cover letter.
If you've only ever written one cover letter and are using it to mass apply to many schools, keep reading to discover how to target your cover letter to each school nurse position you apply for. And if you haven't started yet, learn how to write one from scratch!
This guide will show you an out-of-this-world school nurse cover letter sample. Then, we'll discuss how to write a cover letter for school nurse positions.
Want to write your cover letter fast? Use our cover letter builder. Choose from 20+ professional cover letter templates that match your resume. See actionable examples and get expert tips along the way.
Sample cover letter for a resume—See more cover letter examples and create your cover letter here.
And here are a few more nursing cover letters you may be interested in:
School Nurse Cover Letter Sample
Joyce Garcia
School Nurse
joycegarcia@zetymail.com
806-549-2697
2504 Charmaine Lane
Lubbock, TX 79401
06/25/2018
Tom Miller
Principal at Sudbury Public Schools
246 Lynn Street
Sudbury, MA 02192
Dear Tom,
As a licensed RN with 4 years of experience serving as districtwide school nurse over at Rocky Hill Public Schools, I am well aware of the challenges and duties my profession involved. Upon having poked around your website and finding the job opening for this position, I recognized plenty of similarities with my past experience, such as prioritizing vision and hearing screenings for students, and decided to apply.
As I mentioned, while at Rocky Hill, I almost single-handedly elevated the importance of said screenings and carried them out dutifully, increasing the number of early vision and hearing impairments in students by 41%. I later had many parents approach me (or had my supervisor pass their commendations to me) and say that because of my initiative, they were able to prevent their children's illnesses from progressing.
My other strengths involve taking appropriate care of Special Needs students, and it is delightful to hear that Sudbury treats them so well with your Equality Together initiative. Since my son also requires special care, I obtained my Development Disability Nurse license in 2014 and would welcome the opportunity to make the world a more accommodating place for those in your community who need it.
I am extremely delighted to submit my application for this position. Would you be open to speak to me, in person or on the phone, sometime next week? I've drafted a plan for increasing the emergency and first-aid preparedness of your teaching staff by 25% and I'm sure you would love to hear it.
Sincerely,
Joyce Garcia
806-549-2697
joycegarcia@zetymail.com
Keep reading and we'll show you how to pimp out a school nurse cover letter of your own!
Still working on your resume? Check out our article: Nursing Resume: Examples & How to Write
School Nurse Cover Letter Template
This is how to write a cover letter for school nurse positions:
1. Pick the Best School Nurse Cover Letter Format
How do you start a school nurse cover letter?
Much like when examining patients, you don't start at the end with a prescription.
First, you have to take a look at what's actually going on to make an accurate diagnosis.
For you, that means taking a look at thelayout of your cover letter:
Read more: How to Format a Cover Letter: Step-by-Step Guide
2. Write an Excellent School Nurse Cover Letter Heading
Here's a truth bomb for you: your application will be judged from the very first second.
A school nurse's role means assuming the heavy burden of responsibility, since your role as a healthcare professional is so, so important.
Set yourself apart with a proper cover letter header area:
At the top left, insert your contact information: email address, full name, and telephone number.
Optionally, you can also give them your physical address and social media links if you use them, just be sure to sterilize your online presence before doing so.
Then, write the current date, and below that, your addressee's contact info.
Pro Tip: Don't know who's in charge of recruitment at the school? Spend some time looking around for it online. Addressing the cover letter by name makes it more personable and lowers your chances of getting rejected.
3. Lead with a Professional Salutation
Coaxing the recruiter to keep reading your cover letter is similar to having a student in your office getting ready for an injection.
You need to ease them into it, else they'll scream or pass out.
These are our cover letter tips to writing a great cover letter opening paragraph:
The school needs to know you're ready for anything. So, right after the cover letter salutation, lead off with a few of your most impressive nursing achievements.
Show them you know what kind of pediatric care they're after, and relate to your past clinical experience in order to convince them you're ready to fill those shoes.
Read more: Best Ways to Start a Cover Letter: All You Need to Know
4. Elaborate on What Makes You the School Nurse They Need
Selling yourself on a cover letter is absolutely crucial.
You need to actively prove you're the school nurse they need, not whoever else is next up on the cover letter stack.
Here are a few ideas on how to make yourself look and sound irreplaceable on a school nurse cover letter:
Once again, dig into the school's profile to identify what challenges you might face as school nurse. Example: if they accommodate special needs children, and you have the requisite training, bingo! That's an ace in the hole for you.
Add more quantifiable achievements to demonstrate your capability in meeting their expectations.
Read more: What Should a Cover Letter Say?
5. Show Your Commitment to Getting This Job and Not Another One
What good is a school nurse that dips out after first recess?
Not much.
The principal is likely well-aware thatschool nurses generally earn less than other RNs in the U.S.
Still—
He wants the nurse he hires to be committed to caring for the school's pupils' health.
Show him you're up to the task.
Display enthusiasm for the possibility of working with this school in particular. To do that, you need to form an opinion on them, be it through word of mouth from local communities, or by snooping online and learning what makes them tick.
Once you've pinned down what it is you like about this school, convey that on the cover letter so that they know you're not looking for any other school nurse job.
Pro Tip: This part will be way easier for you if you tailor your cover letter every time you send a job application. Sending generic cover letters won't result in any good patient stickers.
6. Include a Call to Action That Will Interest Them
Almost done now. Just have to do the finishing touches.
But, there are pitfalls to avoid here, too. And you won't get just a bruised knee from them, either.
To end the cover letter effectively, include a call-to-action statement, and suggest meeting up for an interview.
Reiterate why and how strongly you feel that the school and you make a perfect fit.
Don't ask or plead for the school to give you a chance, instead, offer something to them. They can reciprocate later, but for now, you can't risk coming off needy.
Read more: Nursing Interview Questions & Answers to Help You Prepare
7. Wrap It Up by Signing Off Correctly
Alright, you're ready to roll with your brand-new, fantastic school nurse cover letter that will get you interviews!
The only thing left to do is say your goodbyes:
A simple cover letter closing phrase like "Sincerely," or "Best regards" is always the best choice.
If you own and use a digital signature, you can include it as well.
Lastly, save the file as a PDF and title your cover letter in a professional way.
One last tip: include a postscript statement. Save one achievement you're proud of till the very end, and use it after signing off to make your cover letter more memorable.
When making a resume in our builder, drag & drop bullet points, skills, and auto-fill the boring stuff. Spell check? Check. Start building a professional resume template here for free.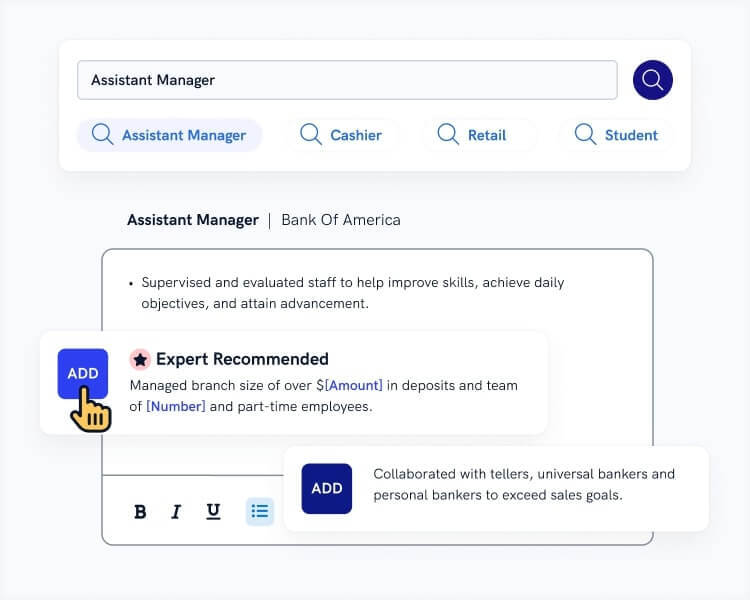 When you're done, our easy resume builder will score your resume and our resume checker will tell you exactly how to make it better.
Thanks for reading our guide for writing school nurse cover letters. Do you have any remaining questions about your cover letter's structure or length? We'd love to chat, so let's have at it in the comments below!
About Zety's Editorial Process
This article has been reviewed by our editorial team to make sure it follows Zety's editorial guidelines. We're committed to sharing our expertise and giving you trustworthy career advice tailored to your needs. High-quality content is what brings over 40 million readers to our site every year. But we don't stop there. Our team conducts original research to understand the job market better, and we pride ourselves on being quoted by top universities and prime media outlets from around the world.