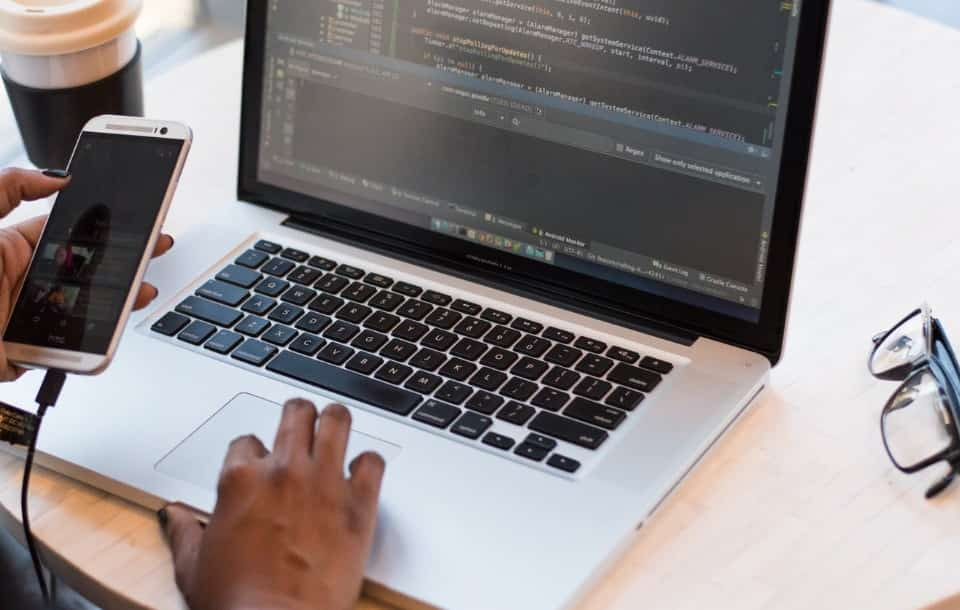 System Administrator Cover Letter: Example, Tips & Guide
You're a sysadmin superstar, plugging security leaks and working general IT magic around the office. Time for a software update on your system administrator cover letter.
Feeling overwhelmed by the thought of crafting a system administrator cover letter? Don't hit Ctrl+Alt+Delete just yet!
Our guide is here to help you navigate the process and create an application that'll have hiring managers scrambling to call you. Time to reboot your job search with confidence!
This guide will show you how to write a system administrator cover letter, including a job-winning system administrator cover letter example. Plus, we'll cover some of the best tips for writing both an experienced and entry level system administrator cover letter.
Want to write your cover letter fast? Use our cover letter builder. Choose from 20+ professional cover letter templates that match your resume. See actionable examples and get expert tips along the way.
Sample cover letter for a resume—See more cover letter templates and create your cover letter here.
And if that doesn't quite tickle your fancy, check out some of our related guides below:
Want to explore your options further? See our full selection of cover letter examples for every career: Best Cover Letter Examples
System Administrator Cover Letter Sample
Joseph Chavez
System Administrator
2267 Poplar Lane
Miami, FL 33165
305-552-3628
jchavez@ymail.com
Linkedin.com/in/josephchavez
Miami, 7/21/2020
Mr. Harry Brown
Head of Human Resources
GreenSol Ltd
1077 West Fork Drive
Hollywood, FL 33024
Dear Mr. Brown,
System administration is the role I have excelled at for over 4 years now, having started from fairly humble beginnings as a junior software dev over here at Rubix Ltd. It excites me to no end to be able to apply now for the position of system admin for GreenSol, as I believe my previous experience from two different worlds would help me make a much better fit for your team.
During my (primarily Linux-based) sysadmin tenure at Rubix, I've dealt with a wide array of issues and challenges, though I'm proud to say I've always come out on top. The results don't lie either, as Rubix employees have been able to enjoy 95% uninterrupted network uptime for as long as I've held the position. Some of my other achievements include:
Implemented heavy use of HCL Notes/Domino, which streamlined both production and communication by up to 20%.
Performed routine data center optimization, troubleshooting, and backups to enable smooth experiences for 100 local and 400 remote users.
Established better relationships with servicing companies and vendors, which ultimately cut costs by 15%.
I am a true believer in green technology and renewable energy sources, which is what makes working at GreenSol such a desirable personal career goal. Reading about the campaigns you have launched over the past several years was very inspiring, and I imagine actively participating in these initiatives must be much more than that. I would be thrilled to have the opportunity to join you.
Should you consider my application in the rest of the recruitment process, I would be glad to describe how I could increase the security of your networks and databases to help you maintain your stellar reputation on the energy market.
Best regards,
Joseph Chavez
System Administrator
That kind of cover letter in itself satisfies all the IT needs of a company, and you didn't even start working there yet!
While you're here, you might want to check out our System Administrator Resume Writing Guide for a career-boosting one-two punch that'll no doubt get you hired.
System Administrator Cover Letter Template
Here's what you need to do for an outstanding system administrator cover letter:
1. Pick the Best Format for a System Administrator Cover Letter
The demand for network and computer system admins is high and continues growing. That means more competition than ever. You'd better be ready to prove your all around worth if you want to land that sweet, sweet job.
And starting off with a sloppily-formatted cover letter certainly won't do you much good.
If you're responsible for overseeing an entire network of computers and servers, you can bet your bottom dollar that you have to do it in an organized way to avoid disaster. You can apply that to the art of writing cover letters, too.
Here's some basic tips on good cover letter structure to get you started:
Set the spacing on your cover letter to 1 inch on all sides.
Pick a clean-looking cover letter font to convey your professionalism. Now is not the time to experiment with graphic design.
Use double spacing between paragraphs to increase clarity.
Always make sure the text is left-aligned, and not justified.
Read more: What Does a Great Cover Letter Look Like?
2. Write a Professional Cover Letter Header
Did you know there's a right and a wrong way of addressing a cover letter?
Yep—you need a reliable data framework for a professional cover letter header. Here's what it should look like:
State your name, job title, and any relevant contact information in the top-left.
Skip a line, and write the city and date.
Skip another line and write the addressee's information: name, position in the company, and the name and address of the company itself.
Don't know who you're going to be writing to? A good idea is to scout out the company's website, or their profiles on LinkedIn or Google. If that doesn't work, try calling them directly and asking.
Read more: Cover Letter Layout: Full Guide + Examples
3. Begin Your System Administrator Cover Letter Strongly
Wouldn't it be great if there was a tried and tested, repeatable formula for writing the perfect cover letter introduction?
Well, there is. Here's how to write your opening paragraph:
Open with a nice and welcoming cover letter salutation. This will largely depend on the company's culture, but if you feel they're relaxed and casual enough, a simple "Dear [Name]" should suffice.
Say what position you're applying for, and immediately bring up an achievement or two to give yourself some credibility.
Offer to use your skills to help the company reach a specific goal.
Never write generic cover letters. Recruiters hate those with a passion. If your first sentence sounds like it was copy-pasted 20 times, you're not going to go far.
Read more: How to Start a Cover Letter: Tips, Examples & Step by Step Guide
4. Prove You Are the Candidate the Company is After
The average corporate job posting can attract even 250 applications. That's a lot of talent to compete against. So, what makes you the best person for the job?
That's what you need to prove in the next paragraph: that you're perfectly suited to the position.
Here's how:
Open a separate tab in your browser to quickly look at the job posting. Scan it for the most relevant keywords, really try to nail what you think they're looking for in an ideal employee.
Using the experience you already have, show how it would translate to achieving exactly that!
Mention some more of your professional achievements, preferably with numbers to back them up, to demonstrate your value.
Read more: Perfect Cover Letter Examples for Any Job
5. Convince the Recruiter This Job is Your Dream
There are plenty of system administrator jobs you could apply for. So, what makes you want this particular one?
This is the theme of the third paragraph of your system administrator cover letter. Here's how to show the recruiter you're determined to get this job over any other:
Be trustworthy and genuine. These qualities already come as sysadmin staples, since the fate of the company in many ways lies in your hands. You can score a win on that front by emphasizing something you like about the company. In the recruiter's language, your passion for the job means "this is a long-term hire, not just a stepping stone seeker".
Demonstrate exactly how what you bring to the table would help the company keep improving, increase their customer-base, or boost their efficiency in whatever service they provide.
Show that your values and personal qualities align with the company's mission and culture.
What if your favorite company isn't hiring sysadmins right now? Apply anyway: How to Send an Unsolicited Cover Letter: A Guide to Cold Call Applications
6. Exceed Their Expectations by Making an Exciting Offer
Most people end their cover letters on a bland "Please call me to arrange an interview". But you're not shooting for average: you're aiming for a Fugaku level of exceptional.
So, in your final paragraph:
Begin wrapping up by reiterating the idea that the company and you are a better fit than Cisco and system security.
Instead of simply asking for an in-person interview, what you want to do instead is entice the recruiter. Include a head-turning statement like "I would love to show you how I can increase the reliability and uptime of your data servers by 75%". You'll get pinged back before you know it.
Read more: Best Ways to End a Cover Letter: Guide & Final Paragraph Examples
7. Finish Your System Administrator Cover Letter Professionally
Your system administrator cover letter is almost ready for uploading—
Almost, because you still need to sign it before sending.
Use the standard "Best regards," followed by your full name.
If you have one, using a digital, handwritten signature is an optional, but nice touch.
Sometimes, companies require additional attachments. Remember to include enclosures with your job application if this is the case.
When all is said and done, save the file as a PDF and name your cover letter professionally. This will make it stand out among the bland sea of "Cover_letter.pdf" files.
And, finally, the length of your cover letter is best kept at no longer than a page, between three and four paragraphs. After all, you're not writing a detailed security report.
As always, make sure to keep your resume clean and updated, like your OS!
When making a resume in our builder, drag & drop bullet points, skills, and auto-fill the boring stuff. Spell check? Check. Start building a professional resume template here for free.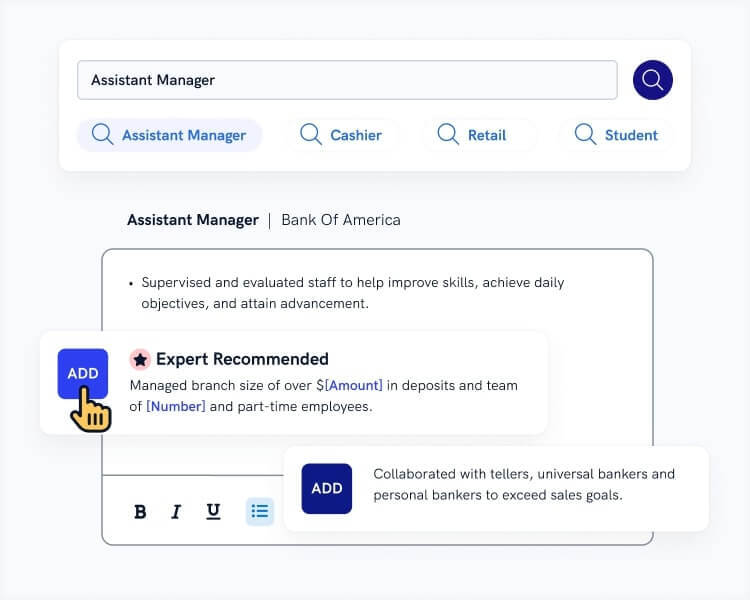 When you're done, our easy resume builder will score your resume and our resume checker will tell you exactly how to make it better.
Thanks for reading! Did we miss out on any crucial sysadmin details? Perhaps you have some advice to offer re: writing cover letters for system administrator jobs? Let us know in the comments, we'd love to hear your feedback!
About Zety's Editorial Process
This article has been reviewed by our editorial team to make sure it follows Zety's editorial guidelines. We're committed to sharing our expertise and giving you trustworthy career advice tailored to your needs. High-quality content is what brings over 40 million readers to our site every year. But we don't stop there. Our team conducts original research to understand the job market better, and we pride ourselves on being quoted by top universities and prime media outlets from around the world.