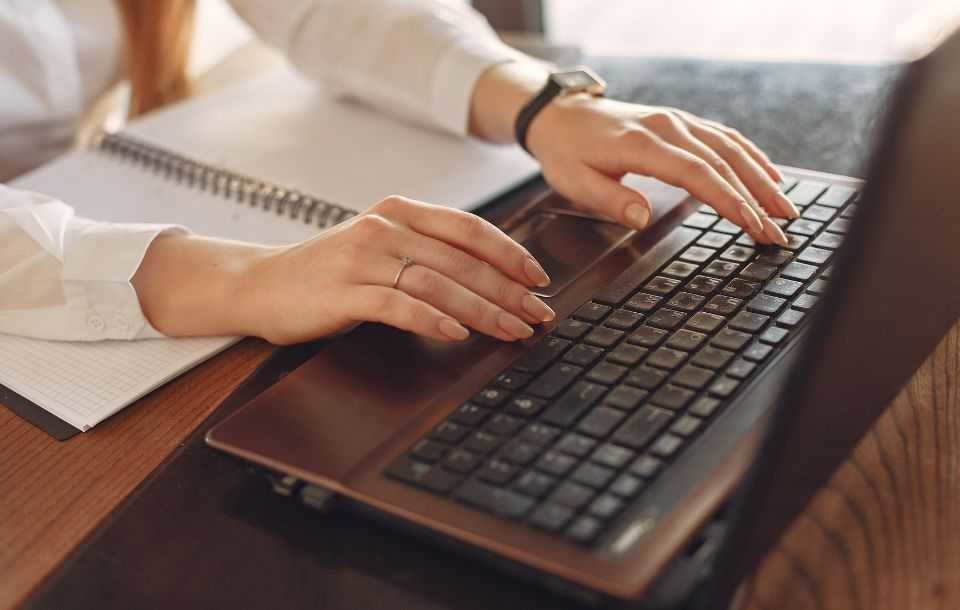 How to Write a Cover Letter for Internship (+No Experience)
Studies done, the hard part is over! Or is it just the beginning? Pave your way to a brighter future with a brilliant cover letter for an internship to help you start.
Finding a great internship is just the first step. Beating the competition and getting it—that's the main challenge! A good gig is a sure path to full-time employment, so the stakes are high.
If only you had a chance to highlight your strengths and explain that you're just what they're looking for… Oh, wait. That's exactly what a cover letter for an internship is for!
This guide will show you a cover letter for an internship template, plus the best tips on how to write a cover letter for an internship, step-by-step.
Want to write your cover letter fast? Use our cover letter builder. Choose from 20+ professional cover letter templates that match your resume. See actionable examples and get expert tips along the way.
Sample cover letter for a resume—See more cover letter templates and create your cover letter here.
Cover letter for an internship
Emily Eden
Translator
South Dudley, VIC 3995
(03) 5318 8957
emily.eden@gmail.com
linkedin.com/in/e.eden17
South Dudley, 2/16/2022
Mr Spencer Titheradge
Managing Editor
Koala Publishing House
97 Fitzroy Street
Black Hill, VIC 3350
Dear Mr Titheradge,
I am a recent Master of Interpreting and Translation willing to complete an internship at Koala Publishing House. My portfolio includes 2 published books and over 50 articles, and my main language pair is English–German. I am equally comfortable with Dutch, as I was raised bilingual.
In 2022, I graduated from Monash University top of my class, benefiting from a full scholarship. During my studies, I was the editor of the international section of our monthly, responsible for materials in English and their Dutch and German versions (we would include 2–3 original pieces in 3 languages in every issue). Because you are looking for that specific language combination, I felt I could be a good candidate for the position.
The books published through Koala have been what initially drove me to choose a career in translation. I have carefully tracked your work over the years, and it would be my highest honour to contribute to it. I am familiar with your titles and translation style, which should significantly reduce my learning curve, shall I be selected. Your dedication to the highest quality and precision is unparalleled, setting an excellent standard for the industry.
I would be happy to discuss the ways in which I could assist the translation team and share some little-known Smartcat hacks that helped me significantly speed up my process.
Attached, please find several samples of my work.
Best regards,
Emily Eden
emily.eden@gmail.com
linkedin.com/in/e.eden17
This example of an internship cover letter is on point. Keep reading, and you'll find out how you can write one that's just as good.
Cover letter for internship template
Here are the top tips on how to write a cover letter for an internship:
1. Format according to cover letter rules
First things first: looks do matter, especially when it comes to cover letters for internship positions. Or any business letters.
To make sure your internship cover letter looks professional, do this:
Outline it: 1" margins on all sides, 1 or 1.15 line spacing, 12 pt text size.
Go easy on the fonts: Arial or Helvetica will be a perfect golden middle between Times New Roman (boring) and Comic Sans (too much fun).
Let it breathe: double-space between paragraphs, and aim for 3–4 paragraphs.
As easy as taking a selfie. Done with the basics, moving on to what you should actually write.
Pro Tip: Want better chances? Think about creating a LinkedIn profile. Why? Because 89% of recruiters have hired people through this network. You might as well become one of those lucky candidates!
2. Create a professional cover letter header
We start with the "official" part—the top chunk of your cover letter for an internship (another important element of a good cover letter format). This will go in the top left corner of your document.
To get the cover letter header right, do this:
Start with your name and contact info (phone #, email, and relevant social media accounts, if necessary).
Proceed to the next section, where you indicate the city and date of writing.
Follow with the details of the organisation you'd like to intern for (name of the hiring manager, their title, company name and location).
If any of that is unknown to you, use your googling power. LinkedIn can be very helpful, too.
Pro Tip: Don't forget to clean up your social media presence. Need some encouragement? According to studies, over 55% of employers might reconsider your candidacy because of it. Make sure they reconsider to your advantage.
3. Stun right from your first paragraph
It doesn't matter if you're applying for a job at Macca's or Cisco—you have to know what you're good at and why you've chosen them in the first place. If you have clarity on that, you're halfway through.
Knowing your strong suits will also come in handy when you write a cover letter for the desired internship. To have the recruiter's attention, do this:
Address them by name. This has two benefits: it adds a personal touch and also shows you actually cared enough to do some research. Yay to both!
Forget clichés and placeholders. "To Whom It May Concern" and "Dear Sir or Madam" are things of the past.
State your intentions clearly. Make it instantly obvious who you are and why you're writing.
Blow them off their feet. You don't have that much time to impress, so start with your biggest relevant accomplishment.
What's a cover letter, after all? It's a display of your professional value.
4. Show that you're the candidate they absolutely need
You've already seen the word "relevant" enough to know it's important. What it means is this: no example of a cover letter for the internship will be perfect enough to be one-size-fits-all. You'll have to tailor your cover letter carefully. Here's how:
Examine the job posting. Look for keywords that show what the employer is looking for.
Show what you've already achieved based on that info. Talk about your experience, your outstanding skills, and the responsibilities you've handled in the past.
Talk numbers. There's nothing more impressive than measurable results.
Approaching your cover letter this way will also make it a lot easier for you to source ideas on what to write. You don't have to reinvent the wheel—you just need to deliver what's expected from a great candidate. And the position description encapsulates those expectations. Use it.
Pro Tip: Using action verbs will amplify your message. "Generated", "developed," or "contributed" sound way stronger than "did".
5. Explain why this internship matters
In a perfect world, you're applying for this internship because you're really excited about it.
If you know your whys, recruiters will be just as stoked. If you have even the slightest idea of what you're doing, you'll beat the competition by a mile.
Marry the two together, and you get a perfect paragraph for your cover letter for the internship (even with no experience):
Compliment! Say why you love that company, what you appreciate about it, and why you want to be a part of their team.
Relate! Many companies these days have very clear values that you can find on their website or social media. Describe how you share those and how you could make an impact.
Contribute! When employers look for interns, they are really hoping to make their lives easier. If you can share ideas on how they could benefit from hiring you, it'll make all the difference.
Where do you get all that intel? Good ol' research. But you're probably a seasoned pro at this point.
Want more ideas? Read our general guide: How To Write a Cover Letter [With Examples]
6. Make an offer and include a call to action
Your cards are on the table! You've explained your intentions and made your worth clear. Time to say goodbye?
Not yet. Before you go, do this:
Remind the hiring manager that what you really want is an interview or a chance to discuss your application further.
Offer something in return. For example, tell them you have some ideas about your first 30 days at work and will be happy to share them during that discussion.
Who could refuse that?
Found out you need a resume? No worries, here's a guide: How to Write a Resume [+Template]
7. Close with the right sign-off
The last thing on our "How to write a cover letter for an internship position" checklist? Proper sign-off.
It seems like a minor thing, but don't be fooled: if it's wrong, it'll smudge the impression. End your internship cover letter this way:
Mention enclosures, if any.
Write "Best regards" or "Kind regards" and add your full name.
Repeat your most important contact detail below for convenience.
Look it through one last time, and it's ready to be sent!
Pro Tip: Don't forget to rename the file. If it just says "cover letter for internship", it will drown in the Sea of Anonymous.
When making a CV in our builder, drag & drop bullet points, skills, and auto-fill the boring stuff. Spell check? Check. Start building a professional CV template here for free.
When you're done, Zety's CV builder will score your CV and tell you exactly how to make it better.
Thanks for reading! Now you know exactly how to write a cover letter for an internship. Would you like us to add something? Let us know in the comments below!