Computer Science Internship Resume Template [CS Student]
You can't get experience without experience. But you can get an internship. To make your science internship resume flow like Python, read this quick & easy sample and guide.
You need a computer science internship resume that gets you in at Apple or IBM. But how can you do it, when you're up against 65,000 graduates from the US and over 400,000 from other countries? Oh-oh. Unhandled exception.
You've got this.
It's not that hard to write a resume for computer science internships that validates. That's because most of your fellow students don't know how to list their education on a resume. They talk about what they learned. Instead, you'll share what you achieved, and come out looking like Linus Torvalds.
Want to save time and have your resume ready in 5 minutes? Try our resume builder. It's fast and easy to use. Plus, you'll get ready-made content to add with one click. See 20+ resume templates and create your resume here.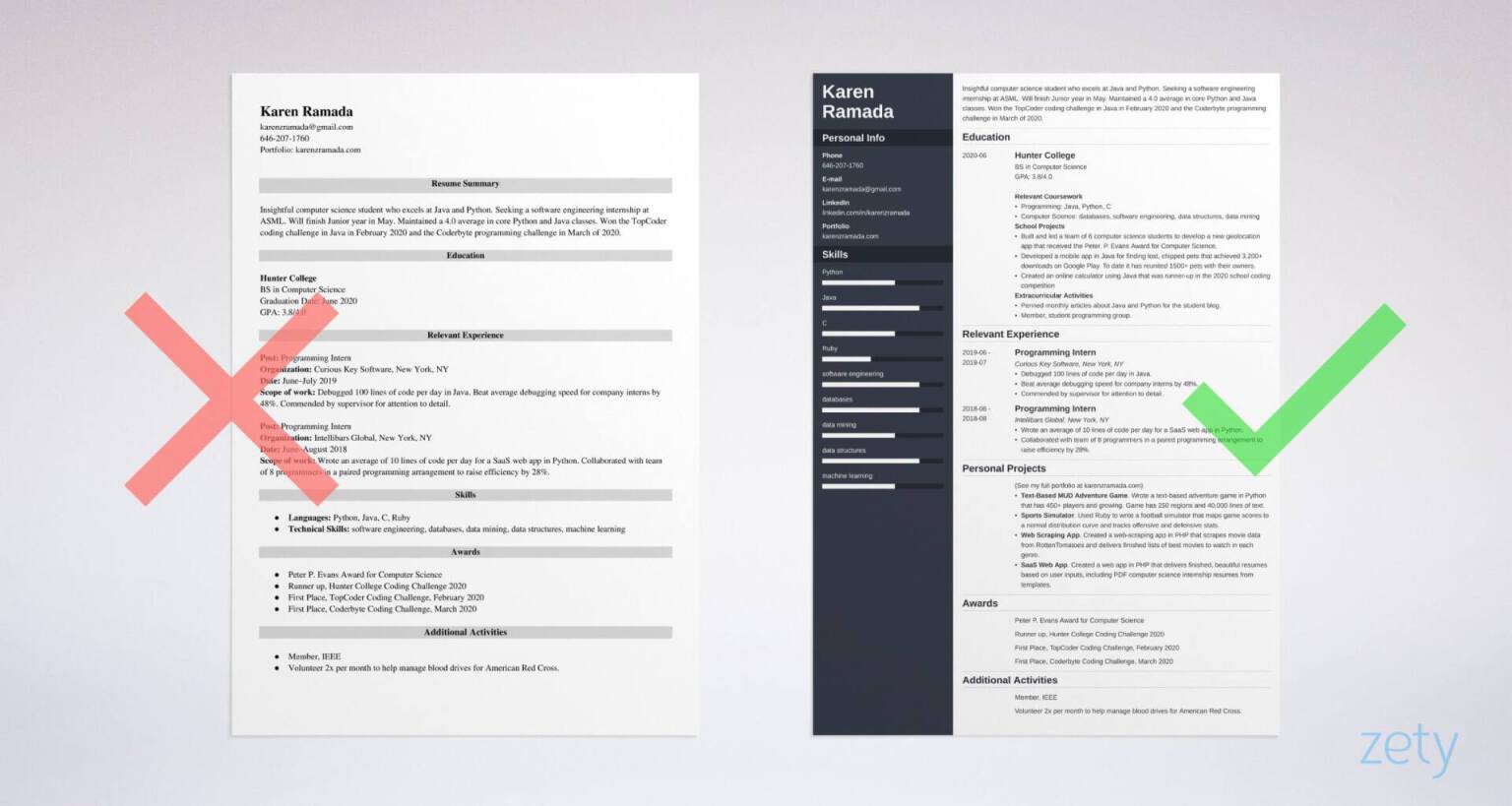 Computer science internship resume made with our builder—See more resume templates here.