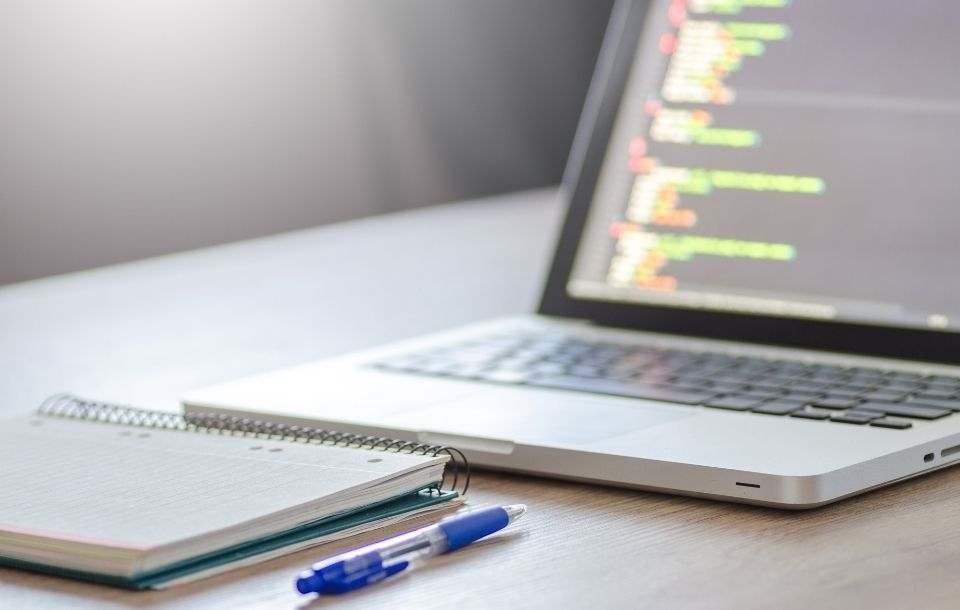 Junior Web Developer Resume: Entry-Level Example & Guide
Feeling stressed out about your baby steps into the world of web development? Our entry-level web developer resume guide will help you scrub all of the bugs.
You've heard tall tales of how the world of IT is full of magic, wonder, and salaries stacked so high, you need a stepladder just to take it in all at once.
Today, luck is on your side. There is no crunch time, no ignoramus clients sending feedback, complaining about how the website doesn't "look right". No bugs.
Just me, you, and a 5-minute read on how to make the perfect entry-level web developer resume.
This guide will show you:


An entry-level web developer resume example better than 9 out of 10 other resumes.
How to write an entry-level web developer resume that will land you more interviews.
Tips and examples of how to put skills and achievements on an entry-level web developer resume.
How to describe your experience on a resume for an entry-level web developer to get any job you want.
Want to save time and have your resume ready in 5 minutes? Try our resume builder. It's fast and easy to use. Plus, you'll get ready-made content to add with one click. See 20+ resume templates and create your resume here.
Sample resume made with our builder—See more resume examples here.
See our similar guides below:
Entry-Level Web Developer Resume Sample
Thomas Little
Entry-Level Web Developer
Thomas.z.little@email.com
282-771-2402
Objective
Enthusiastic computer science graduate from the University of Reno, NV with 8 months of experience in web development and design. Obtained Java Certification from the Nevada Technology Academy. Looking to deliver excellent web development skills in Java and Python to help grow the business of Neon62.
Education
Bachelor of Science in Computer Science
University of Reno, NV
Graduated: 2019
Relevant coursework: Computer technology, Advanced Applications of Cybersecurity, Database integration, CISCO Networking
GPA: 3.7
Work Experience
Junior Software Developer
DeeDesign Inc.
October 2019–June 2020
Completed a total of 15 web design projects for 7 clients, utilizing Java, Python, and database knowledge.
Resolved web application issues based on external and internal reports with 100% efficiency.
Introduced website modernization efforts to create a better overall user experience and incorporate SEO optimization, increasing website visits from unique users by 12%.
Collaborated with senior staff to design company WordPress blog.
Professional Skills
Database integration
Web frameworks
WordPress
Java, Python
Analytical thinking
Resolving technical issues
Communication skills
Teamwork
Adaptability
Languages
Dutch: intermediate
German: minimum working proficiency
Freelance Work
Completed over 70 jobs on Fiverr and Upwork, offering web development services and maintaining a combined rating of 4.92.
Single-handedly revised front-end of a translation agency's website.
It's time. This is how you write a junior web developer resume:
1. Format Your Entry-Level Web Developer Resume Correctly
An entry-level web developer assists their senior colleagues in managing and developing web content using various programming languages. Your junior web developer resume needs to show you have the right technical knowledge to do it well, alongside good teamwork and communication skills.
Still, though, how can you get hired? Report after another reassuring report, you get hammered with prospects claiming that demand for entry-level web developer jobs keeps going up, with no signs of stopping. The competition is, without a doubt, crazy.
To get your foot in the door, you need some high-level resume writing kung-fu, plain and simple.
Check this out:
Pro Tip: Save the file as a PDF. It's a small step, but it puts you a little ahead of your competition in the eyes of the recruiter. PDFs are less bug-prone, so it's a way to show off some smart proactivity as a future web dev.
2. Craft a Compelling Junior Web Developer Resume Objective
Let's not beat around the bush: as a fresher, you're at a disadvantage from the start.
Or are you?
Seniority aside, loads of people simply do not know how to properly structure their resume.
They skip crucial steps entirely.
They waste the recruiter's time.
But that's not you.
Start off by writing a resume profile. It's a quick "Hello world!"-like introductory statement, perfect for displaying your strengths. Put in the work to make it an easy read, and next thing you know, you'll be getting onboarded as the newest member of the web content management team.
Since you're an entry-level candidate, you should write a resume objective. Include your existing knowledge, quantifiable achievements, and transferable skills from previous jobs, presented in 3 to 4 sentences, with some additional emphasis on why you think you'd make for a great addition.
Read more:How to Start a Resume
3. Create a Strong Education Section for Your Entry-Level Web Developer Resume
Not including a resume education section. Yikes. That's a really bad gateway.
As an entry-level web developer, you may not have the work history to back your computer science expertise, so invest in your education section. It's your best friend.
Here's how:
First, check the basics off the list: write down your school name and location, (projected) graduation date, degree, and majors and minors.
Then, go into the nitty-gritty that will give you a lead over your competition. Consider including some of the following:
Pro Tip: You may be tempted to put your work history section first. While that is generally the done thing, swapping its position with your education section may be more beneficial to you, assuming you're writing an entry level web developer resume with no experience.
4. Mention Your Past Work Experience as an Entry-Level Web Developer
This section is what the hiring manager is always waiting for. It's your time to shine brighter than all the lights in the server room. Here we go.
Remember the reverse-chronological format? Use its principles to arrange your past work history by listing the most recent job first, going back in time for subsequent jobs.
Each one should state the company name, years/months worked, and your job title.
On top of that, use a bulleted list to elaborate on what you actually did and achieved while working there. Up to 6 points for last job, up to 3 for older jobs.
Each bullet should begin with a convincing power word. Use the Problem-Action-Result (PAR) formula for maximum points.
Pro Tip: By far the easiest way to score your next web development gig is to tailor your resume. Sending out copy-pasted, generic resumes to every company only shows you lack passion and would burn out quickly. Employers don't want that, so put the extra effort in.
When making a resume in our builder, drag & drop bullet points, skills, and auto-fill the boring stuff. Spell check? Check. Start building a professional resume template here for free.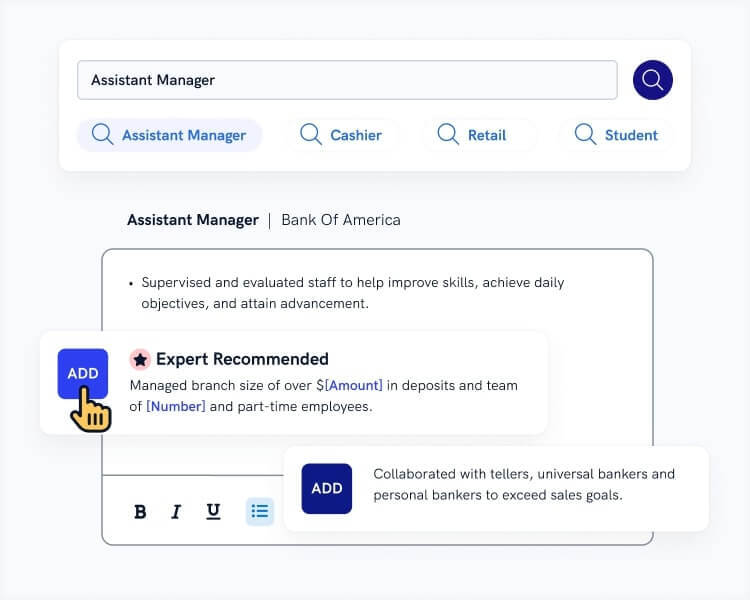 When you're done, our online resume builder will score your resume and our resume checker will tell you exactly how to make it better.
5. Demonstrate Your Junior Web Developer Skillset
So what are the right skills for a web developer just starting out? The answer is two-fold.
One would tell you that there are around 12 web dev skills any employer will be happy to see.
The other, more complicated, implies the skills in and of themselves come secondary to how you present them. Hey, that's kind of like a website!
Nevertheless, much like your work experience, the skills section needs some tailoring as well. You can focus on writing down all of your job skills in a list. Then, comparing them one by one with keywords of the job ad, fish out the matches. These will serve as your strongest assets.
And check out this handy master list while you're at it (remember: no brainless copy-pasting!):
Most Important Entry-Level Web Developer Skills for Resume
Software & Web Development
Programming Languages (HTML5/CSS3/JavaScript/Java/Python)
iOS
Android
ASP.Net
DNS Management
Debugging
Web Frameworks
Web Performance
Responsive Web Design
Read more: Examples of Soft Skills and Why Your Resume Needs Them
6. Stand out with Extra Sections on an Entry-Level Web Developer Resume
In your mind, picture the first skeleton website you wrote, way back when.
Impressive for your age, sure. But totally unrefined, lacking any definition. Anything to make it stand out.
Picky recruiters might say the same about your resume, and take you out of consideration.
Add bonus resume sections to prevent that. Write down some things that make you unique and different from the rest. The goal isn't to fill out the remaining two square inches of space on the resume, it's to impress the recruiter with your passion.
Volunteer work that shows your skills or personality, hobbies or interests, extra projects, and certifications are all good ideas to consider. Just make sure that everything you include is in some way relevant to proving your skills as a web developer and potential employee.
Read more: What Shouldn't Be Included on a Resume
7. Finish up by Attaching an Entry-Level Web Developer Cover Letter
Web developers need cover letters. Well, everybody does, no matter if you're front-end, back-end, or even full-stack, entry-level or senior—a cover letter increases your chances of success in the recruitment process.
Take our advice, and you'll have a perfect cover letter in no time:
The format of your cover letter should be the first thing you figure out.
Opening up the cover letter is the cover letter heading. Don't fumble here, it's the first thing your prospective employer will see.
In the start of your cover letter, mention how you found out about the job and why you'd be a good addition to the team.
Elaborate on your strengths and how you'd utilize them to plug the company's leaks in the body.
Finishing the cover letter with a promise of achieving an actionable goal is the best way to go.
Pro Tip: The optimum length for a cover letter is one page. Even if you're passionate about writing more than code, 4 paragraphs are your limit.
Plus, a great cover letter that matches your resume will give you an advantage over other candidates. You can write it in our cover letter builder here. Here's what it may look like: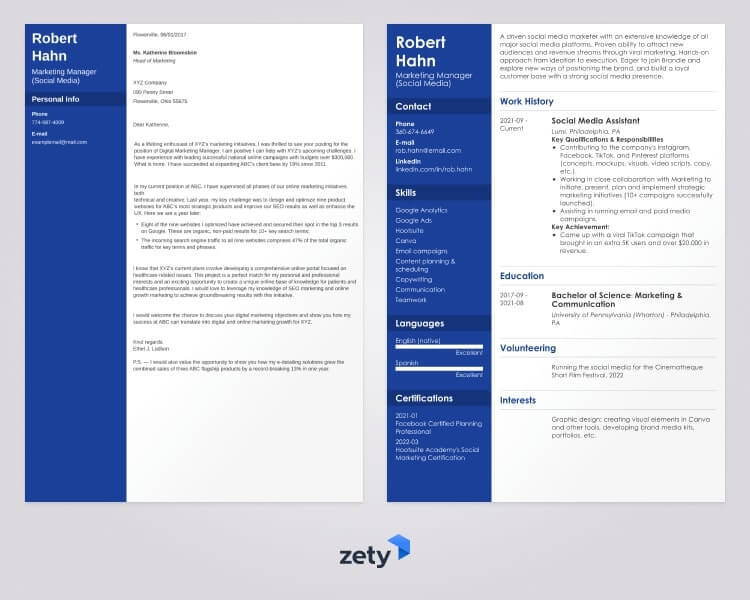 See more cover letter templates and start writing.
Now you're ready to roll.
Get out there and let the world see your perfect entry-level web developer resume.
Thanks for reading! Feel more confident writing your junior web developer resume now? Perhaps you have some tips of your own on how to write a successful entry-level web developer resume with no experience? Let's chat in the comments!
About Zety's Editorial Process
This article has been reviewed by our editorial team to make sure it follows Zety's editorial guidelines. We're committed to sharing our expertise and giving you trustworthy career advice tailored to your needs. High-quality content is what brings over 40 million readers to our site every year. But we don't stop there. Our team conducts original research to understand the job market better, and we pride ourselves on being quoted by top universities and prime media outlets from around the world.