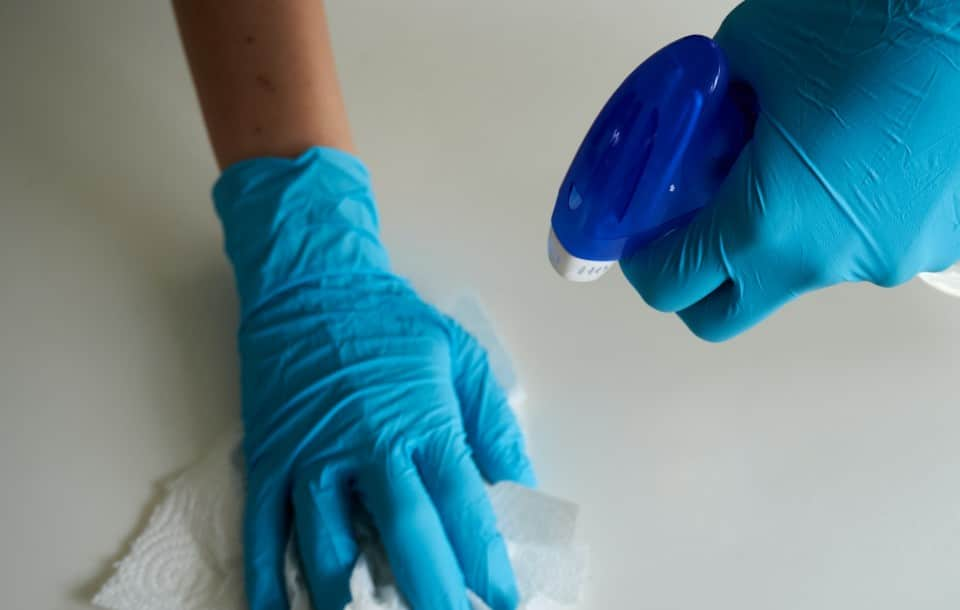 Custodian Position Cover Letter Sample + For No Experience
At home, they called you pedantic. You said house-proud. Now, write a custodian cover letter and make the school proud of you.
The endless candy wrappers on the floor… Oh, come on.
Still, you wouldn't change your job for the world. The flexible hour schedule (and a navy-blue CWU-27p Flight Suit) keeps you cleanin' up the town. Write a custodian cover letter and become a school waste-buster with your own proton pack.
This guide will show you an example of a custodian cover letter and clear tips on writing a cover letter for a custodian position with no experience.
Want to write your cover letter fast? Use our cover letter builder. Choose from 20+ professional cover letter templates that match your resume. See actionable examples and get expert tips along the way.
Sample Cover Letter for a Resume—See more cover letter templates and create your cover letter here.
See what other guides we offer:
Custodian Cover Letter Sample
Chad Jenkins
Custodian
chad.q.jenkins@gmail.com
270-307-8907
Eagle County, April 12, 2019
Thomas R. Mack
Eagle County School
948 Chambers Ave.
Eagle, CO 81631
Dear Thomas,
After one of the hottest weeks in Colorado, I walked into Coalville High School to realize the HVAC hadn't survived the heat. It was the first day after the summer break, which made the situation problematic. Thankfully, it was early enough to reorganize the students' welcoming and move it outdoors. The HVAC was up and running again in two hours, and the students could cool off in classes.
That wasn't the only situation where my technical expertise came in handy. One day I recognized a fire hazard in the left-wing of the school building. The electrical outlets were overloaded. Fortunately, I quickly found the source of the problem and fixed it. The principal was relieved the students were safe.
My relationship with the students and faculty has always been very positive. Plenty of times, they commended me for dependability and friendliness. The students, staff, and parents noticed my efforts to create a clean and safe environment at school.
Mingo County High School has held a good reputation for years, and with my dedication, I'm sure you'll never lower the bar you've set for other schools in the state.
Why don't we schedule a meeting to discuss my qualifications and how you'll benefit from hiring me?
Best regards,
Chad Jenkins
chad.q.jenkins@gmail.com
270-307-8907
P.S.—I'd be happy to tell you all about my volunteering experience at Sycamore Creek Animal Shelter, where I created a new cage-cleaning system that reduced the cleaning time by 75%.
So, above is the kind of cover letter sample you should attach to your custodian resume.
If it's ready, crosscheck your custodian cover letter with the below guide to get rid of any noise.
But, if you're only getting down to do the work, follow the below chapters step by step to write a flawless piece.
Off you go!
Custodian Cover Letter Template
Find here the best tips on how to write a cover letter for a custodian position:
1. Scrub the Format of Your Custodian Cover Letter
Attention to detail is essential in a custodian job, and so is formatting in cover letter writing.
Now—
Let's do the white glove test:
Immaculately done!
Read more: The Best Cover Letter: What Does It Look Like?
2. Address Your Hiring Manager By Name
The student you like the most is the one who says "Good morning!" to your face. Not to your back.
So—
If you want to start with "To Whom It May Concern," you can already say goodbye to the job. To become the faculty's favorite, address your recruiter by name in the cover letter.
If you can't find their name in the job description, call the place and ask.
Write the workplace address under the recruiter's name.
Avoid using "Dear Sir or Madam" in the formal salutation. It's out of touch.
"Dear Hiring Manager" can save your neck, though.
Read more: How To Add A Cover Letter Heading
3. Go Bold in Your Custodian Cover Letter Introduction
It takes only three ingredients to create the best stain remover formula.
Now find out a working recipe for the cover letter opening that Martha Stewart would approve:
Job applications can be too complicated not to make your cover letter orderly. *wink*
Read more: Sell Yourself In Your Cover Letter Introduction
4. Tell Your Story In the Cover Letter Body
Recruiters looking for custodians will appreciate applications from inexperienced candidates, too. But—
Relevant experience and skills are key to getting a job interview. So, if you're able to prove you have what it takes to lift heavy objects, use cleaning equipment and chemicals, and do repairs, write about it in the central paragraphs of a school custodian cover letter.
Take a look at the job description.
Mark the keywords used to explain future responsibilities and qualifications.
Pick only two accomplishments that are relevant to the job ad, and elaborate on them.
If you don't have any achievements in your track record, describe how you got your relevant work experience and skills instead.
Write three to four sentences per paragraph. It's enough!
Read more: What To Write In A Cover Letter And Get The Job
5. Highlight Why You Want the Job
"Do I really need a cover letter to become a custodian?" Well—
Cards on the (gleaming) table.
It's not always required, BUT you're losing your chance of getting the job. The number of custodian jobs is to grow by 4%, and recruiters tend to ignore 46% of applications without cover letters.
Why don't you then win recruiters over with your motivation letter?
Read more: What Goes Where In The Cover Letter
6. Conclude Your Custodian Cover Letter With Confidence
Dimmed lights, a mop stick for a microphone stand, and dancing like nobody's watching?
Been there, done that.
Finish your school custodian cover letter with a call to action and arrange yourself an audition.
Don't look forward to hearing from recruiters. Call them out and ask when the interview takes place. It works wonders.
Salute with Kind regards, Best regards, or Thank you, and add your full name underneath.
If you have a trump card that screams success, write all about it in a postscript.
Read more: Successful Ideas To Close A Cover Letter
When making a resume in our builder, drag & drop bullet points, skills, and auto-fill the boring stuff. Spell check? Check. Start building a professional resume template here for free.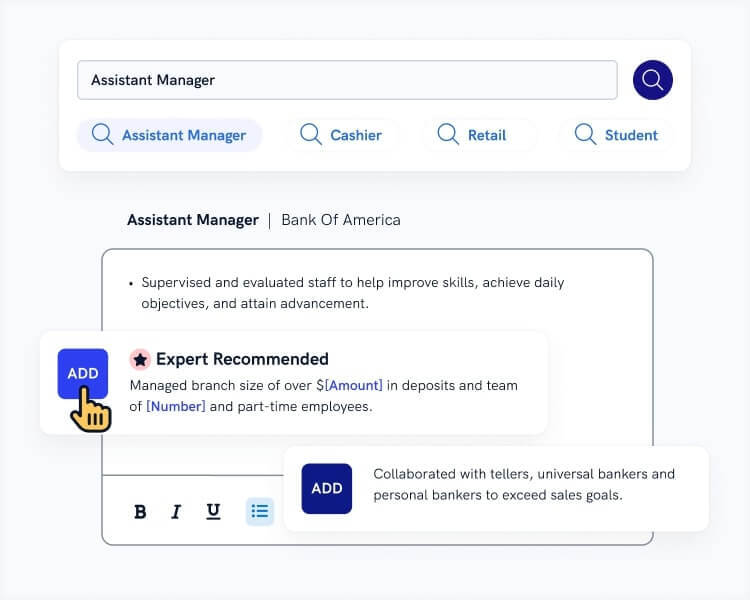 When you're done, our online resume builder will score your resume and our resume checker will tell you exactly how to make it better.
This is it. Go and get the job!
And thank you for reading!
Was the guide helpful to you? Did you get the necessary information to write your custodian cover letter? If you have little to no experience, did you find what you were looking for?
Let us know in the comments!
About Zety's Editorial Process
This article has been reviewed by our editorial team to make sure it follows Zety's editorial guidelines. We're committed to sharing our expertise and giving you trustworthy career advice tailored to your needs. High-quality content is what brings over 40 million readers to our site every year. But we don't stop there. Our team conducts original research to understand the job market better, and we pride ourselves on being quoted by top universities and prime media outlets from around the world.