Environmental Scientist Cover Letter: Sample & Guide
Caring for the environment is a noble task. But to get a reputable job, you need to apply that same care and sustainability to your environmental scientist cover letters.
With a resume that's cleaner than wind & solar, you should be out there researching green solutions in no time. But for now, that environmental scientist cover letter you're working on is the elephant in the room.
Time to eliminate any doubt, this is no time for scientific hedging statements.
This guide will show you an environmental scientist cover letter sample, as well as the best, professional tips and advice on writing an environmental cover letter.
Want to write your cover letter fast? Use our cover letter builder. Choose from 20+ professional cover letter templates that match your resume. See actionable examples and get expert tips along the way.
Sample cover letter for a resume—See more cover letter examples and create your cover letter here.
We've got other guides for you to check out here:
Environmental Scientist Cover Letter Sample
Milton E. Durgin
Environmental Scientist
616-305-2172
miltondurgin@zetymail.com
2266 Cottonwood Lane
Grand Rapids, MI 49503
Grand Rapids, 03/24/2022
Evelyn Hardy
Hiring Manager
Tetra Tech, 3383 Liberty Avenue
Grand Rapids, MI 49504
714-530-3857
Dear Evelyn,
It's a tremendously exciting opportunity for me to be able to apply for the Environmental Scientist position at Tetra Tech. As your company specializes in projects related to the Clean Water Act, my strong background in hydrology and molecular biology will no doubt make a useful and valuable asset to your team.
My previous position at Checkerspot had me search for potential infrastructural improvements in the regional water and power grids. Through detailed analysis and information synthesis, I was able to optimize the system by a remarkable 24%, while massively lowering resource waste. Some of my other tasks included phase scheduling and project control, and fieldwork in the form of soil and water sample collection.
Tetra Tech's Innovation Drives are some of the most complex yet insightful initiatives I have seen in my 7 years of working experience. I must say, I was overwhelmed to see the sheer scope of the projects you undertake to provide clean, drinking water to as many localities in the U.S. as possible. I believe my engineering solutions could prove helpful in securing sufficient funds to expand your business and move the operation to international markets.
I would greatly welcome the opportunity to chat with you in person about my plan to introduce up to $400K yearly savings and maintain 100% safety compliance at Tetra Tech.
Sincerely,
Milton E. Durgin
Environmental Scientist
So that's what your environmental scientist cover letter should look like, more or less. And we'll show you how to get there step by step.
Meanwhile, now's a good time to brush up your resume writing skills if you need to. Check out this article for a great one-two punch: Environmental Science Resume Sample & Writing Guide
Environmental Scientist Cover Letter Template
Here are the best tips for writing a cover letter as an environmental scientist:
1. Format Your Environmental Scientist Cover Letter Correctly
Let's face it: tackling a massive, global crisis requires a well-thought-out, structured approach.
In that regard, cover letters are no different. Cover letters need a standard layout and clear structure in order to work. Otherwise, they will just fade into obscurity.
Check out these steps to formatting your cover letter:
Your cover letter spacing should involve leaving a space of 1" on each margin.
Use 1 or 1.15 line spacing. Increase it to twice that much between the different paragraphs.
Speaking of paragraphs, your cover letter needs up to 4 of those.
Choose an inoffensive cover letter font and set the size to 12 pt.
Read more: How Long Should a Cover Letter Be? Recommended Word Count
2. Prepare an Elegant Cover Letter Header
As a scientist/researcher, you should know all too well that presentation matters.
You could be hustling out there with the most groundbreaking paper of the 21st century, but if it's just a jumble of erratically written notes, it won't resonate with the community.
So, learn how to start a cover letter well:
In the top left corner, insert the contact information, alongside your full name and job title.
You may include other stuff like your LinkedIn profile link, but just make sure it's optimized before you do.
Then, add your mailing address. Skip a line, write the current date, and skip another line.
Repeat the basics—name, address, and job title, this time also including the company name—for the hiring manager you will be addressing the cover letter to.
Read more: How to Make a Good Cover Letter Heading
3. Open with an Engaging First Paragraph
With the formalities out of the way, you're ready to start writing a cover letter opening. And it needs to be a good one. Why?
Well, to put it quite simply—
Among the professions involving the environment, environmental scientists are by far the most numerous.
"Great!" you may think. But it also means there will be tons of other candidates. So, your task is to set yourself apart from the first sentence.
A personal cover letter salutation like "Dear [Hiring Manager's Name]" is typically the way to go. Being too formal turns them off from reading on.
In the first sentence, let them know exactly what position you're applying for.
Then, list a few accomplishments that also relate to the job duties posted in the job ad.
Read more:35+ Expert Tips for a Successful Cover Letter
4. Show You're the Best Fit for the Job
After garnering their attention in the earlier parts of the cover letter, here's where you go in for the kill:
Boast about your biggest achievements.
Use numbers to quantify those achievements and thus make them more meaningful.
The job posting will mention the skill they look for in an ideal candidate. If you have it, flaunt it, and mention them properly in the descriptions you provide.
Read more:Can You Talk About the Salary in a Cover Letter?
5. Tell Them Why You Want This Job in Particular
Needless to say, fighting for a healthier and greener environment is a plan that will take decades to implement.
That's why you can bet your bottom dollar they won't hire an environmental scientist who's ready to drop out at the drop of a hat.
Your final paragraph should explain what makes this job attractive to you. The goal is to convince them you're not going to be a seasonal hire.
To sound convincing in that department, poke around their websites, past and current projects, mission statements, and find something that resonates with you.
Read more: How to Sell Yourself on a Cover Letter: Examples and Ideas
6. End the Environmental Scientist Cover Letter by Making Them an Offer
At this stage, you're on the final stretch. No room for slacking off now.
When nearing the end, you should ask for an in-person meeting. Don't pollute their minds with vagueness, and give a specific time frame.
As an incentive, promise to reveal your secrets about how you could cut costs, streamline processes, and overall improve their performance.
Read more: How to End a Cover Letter
7. Close with a Professional Sign-off
Many people treat this part as an afterthought, but keep in mind that last impressions are just as good as the first ones.
Finish the cover letter with an appropriate closing statement, such as "Best regards," or "Sincerely".
If you have one, add your digital signature.
Repeat your contact information once again to make sure they remember where to call.
Pro Tip: The best way to get that call back? Use a postscript! It grabs their attention one last time.
When making a resume in our builder, drag & drop bullet points, skills, and auto-fill the boring stuff. Spell check? Check. Start building a professional resume template here for free.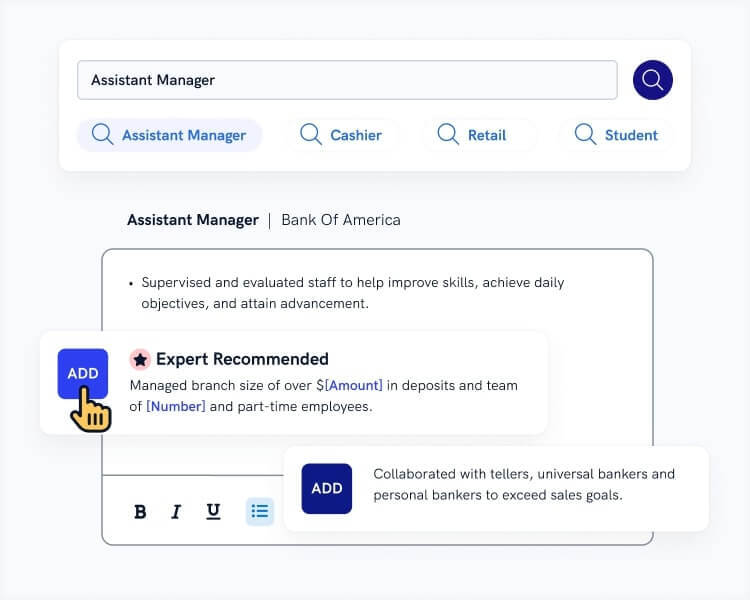 When you're done, our online resume builder will score your resume and our resume checker will tell you exactly how to make it better.
Thanks for reading! What did you think of this environmental science cover letter sample? Do you have any of your own tips to share? Head to the comments section and let's chat!
About Zety's Editorial Process
This article has been reviewed by our editorial team to make sure it follows Zety's editorial guidelines. We're committed to sharing our expertise and giving you trustworthy career advice tailored to your needs. High-quality content is what brings over 40 million readers to our site every year. But we don't stop there. Our team conducts original research to understand the job market better, and we pride ourselves on being quoted by top universities and prime media outlets from around the world.