Network Engineer Cover Letter: Sample & Guide
No network interruptions occur on your watch. Craft yourself a perfect network engineer cover letter and increase your connectivity to new job opportunities!
The hiring manager needs their network to be in top-notch shape. The company could be providing service to millions of people, or even more by proxy (pun intended).
Out of the 300+ cover letters on his desk, yours needs to outperform all the others. Here's how to write a network engineer cover letter bound to secure you a job!
This guide will show you a network engineer cover letter example, plus the best tips on how to write a network engineer cover letter step-by-step.
Want to write your cover letter fast? Use our cover letter builder. Choose from 20+ professional cover letter templates that match your resume. See actionable examples and get expert tips along the way.
Sample cover letter for a resume—See more cover letter examples and create your cover letter here.
Check out our similar guides here:
Network Engineer Cover Letter Sample
Robert Brownlee
Network Engineer
314-516-7012
3979 Cottrill Lane
Saint Louis, MO 63101
Robertbrown@zetymail.com
Saint Louis, 11/7/2018
Joseph T. Barnes
Chief Security Engineer
CarterSec
1122 Clarence Court
Upland, CA 91786
Dear Joseph,
As the designated subject-matter expert in all things security at my previous place of employment, I can think of no better way to continue on my career path than to apply for the recently opened position of Network Engineer at CarterSec. At CA Systems, I played a key role in redesigning the network's infrastructure, which involved over 120 primarily Cisco devices, and ultimately led to the company preventing 65% more security breaches than the year before.
Among my other successes that I would aim to replicate at CarterSec is also reconfiguring any network routing devices to improve WLAN coverage around the various facilities. I always excelled at field operations and deployments, as it allowed me to also eliminate potential network access issues and security threats—something I know CarterSec also prides itself on.
I would be thrilled to discuss the potential 25% increase in reliability of CarterSec's LAN/WAN environments with you. No doubt my 8 years of experience in designing and developing enterprise networks would be seen as beneficial by both in-house staff members and your clients.
Sincerely,
Robert Brownlee
Network Engineer
That's a super-secure cover letter, right? Job-secure, that is!
Make sure you're going in with the full package—pair your cover letter with an excellent resume. Check out this guide: Network Engineer Resume: Samples & Writing Guide
Network Engineer Cover Letter Template
This is how to write a perfect network engineer cover letter:
1. Format Your Network Engineer Cover Letter Properly
Any network engineer cover letter worth a dime will emphasize proper CX.
Not doing that? Pause and think for a moment about the message you're sending.
How can the manager picture you organizing the company's data centers if you can't structure a cover letter?
That's a one-way ticket to rejection.
Save yourself the frustration and fix your cover letter format:
Read more: How Long Should a Cover Letter Be?
2. Organize a Neat Cover Letter Header
They say, "Dress for the job you want."
Well, the IT guys have really taken that to heart, huh?
Jokes aside, if your cover letter looks like the equivalent of a jeans & T-shirt IT employee #61267, it won't make a good enough impression.
Here's how to make your cover letter look a little less generic:
Create a cover letter header, and include your full name, phone number, email address, and (optionally) your physical address. No need for the IP address, though!
Insert an empty line of space and write the current date and place of writing.
Skip one more line. Then, come in with the name of the hiring manager, and the contact info of the company.
Pro Tip: Don't know who's hiring? Try to find out the name online to avoid a faux pas in the opening of the cover letter (more on that in a sec).
3. Open the Network Engineer Cover Letter With a Powerful Statement
There are a few ways to address a cover letter. Some good ones, some definitely bad ones, like "To Whom It May Concern".
Here's the right way:
The proper cover letter salutation is either the hiring manager's name, or, worst-case scenario, "Dear Hiring Manager." "Dear Sir/Madam" is likewise inadvisable.
Anyway, time to put down the first sentence of your cover letter, so mention how you found out about the opening.
Outline an accomplishment of yours, for example, if in the past you were able to introduce a better, scalable network security solution at cost. Add percentages and numbers to make it look even better!
Read more: How to Start a Cover Letter the Right Way
4. Convince Them You're the Network Engineer They Need
The deeper you go into the cover letter, the meatier the contents need to get.
If they have no reason to keep reading, they have no reason to hire you as their fresh network engineer.
Therefore:
Keep striking the iron while it's hot, and continue listing achievements.
It also helps to scan the job posting for the right keywords to see exactly what kind of challenges you'll be facing.
Even better, show them you're aware of those challenges, and maybe ones they can't even fathom. Maybe they should consider using an MSSP, a practice used by the majority of top-of-the-line network engineers.
Pro Tip: Network security and infrastructure is an ever-evolving field. By being proactive and up-to-date, you show the recruiter you're the real deal. Check out this list of industry learning events, and up the bandwidth of your professionalism even more.
5. Prove You're Not a Quitter
What do you call a network that has large periods of downtime?
Unreliable.
Just like a network engineer that won't stick around for too long. So, convince them that hiring you won't mean "100% disaster readiness" in case you suddenly quit.
The easiest way to accomplish that is to look through the company's website and look through their policies. Their mission statement, core values, or corporate responsibility program should definitely have something that resonates with you.
Emphasize that link between you and the company as an important reason for your application.
If you show them you'd fit with their family, they'll likely be more inclined to welcome you on board.
Read more: What to Include in a Cover Letter?
6. Close the Network Engineer Cover Letter With an Offer
Right, you've gotten this far.
It'd be a shame to go out with a whimper, no?
End the cover letter by selling yourself as the greatest thing to ever happen to their business—I'm serious, make a promise that they'd increase their profits or grow the customer base by X%.
Then, claim you can outline the plan better during an in-person interview, and suggest a time and date.
Read more: Salary Requirements on a Cover Letter
7. Remember to Sign Your Network Engineer Cover Letter Professionally
Time to finish up, and make this network engineer cover letter a fully integrated end-to-end project:
Sign off by using a polite but professional formula like "Sincerely".
Use your full name one more time, and sign with your digital signature if you got one.
Did they ask for cover letter enclosures to complete the application? Don't forget to include them.
Save it as a PDF, title the cover letter in a non-generic way, then send away!
When making a resume in our builder, drag & drop bullet points, skills, and auto-fill the boring stuff. Spell check? Check. Start building a professional resume template here for free.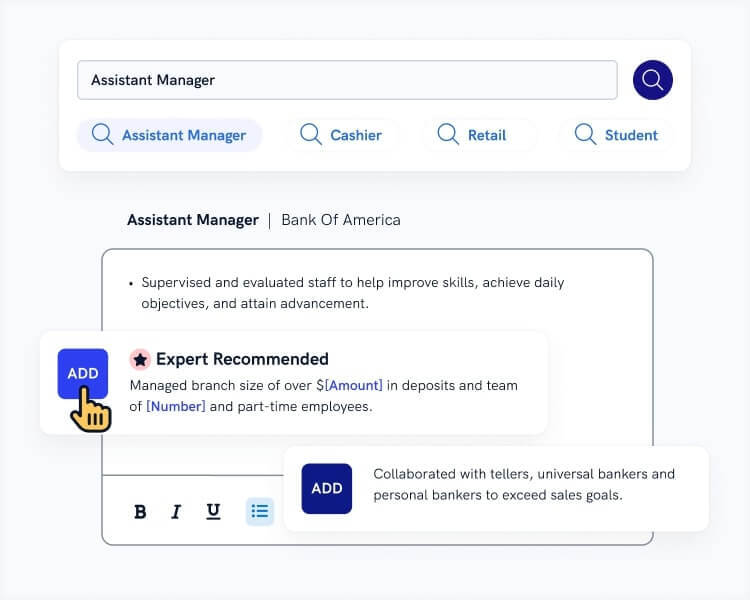 When you're done, Zety's resume builder will score your resume and tell you exactly how to make it better.
Thanks for reading! What did you make of this network engineer cover letter? Let us know in the comments below, we'd love to see the feedback!