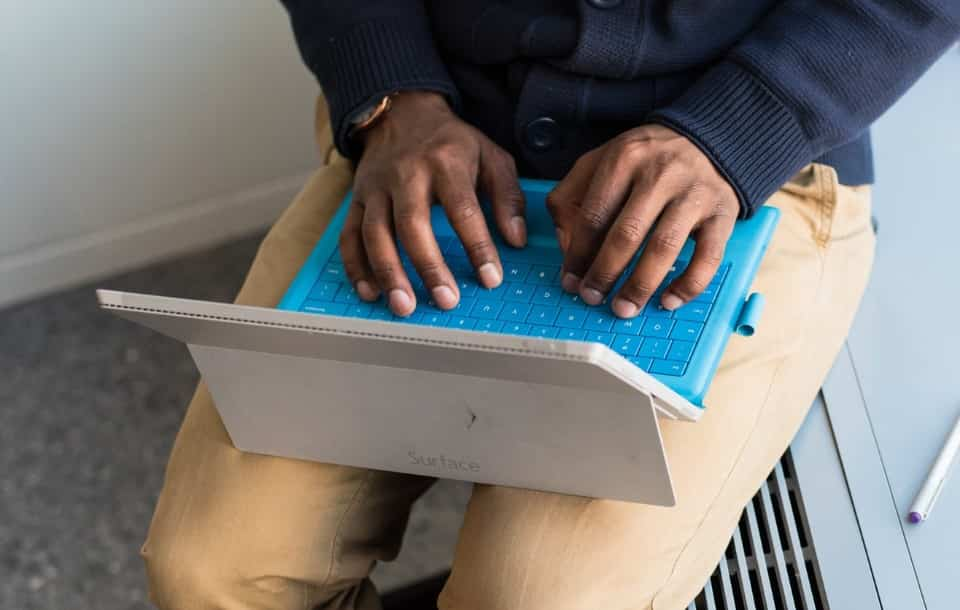 IT Manager Cover Letter: Sample & Writing Guide
You can manage IT operations and complete projects faster than Xfinity. Prove it with an IT manager cover letter that will make you stand out like Bill Gates in an Apple Store.
You're an IT manager, the mastermind behind seamless networks and glitch-free systems. Now, let's optimize your IT manager cover letter for peak performance!
And don't worry—it's almost as easy as turning it off and on again.
This guide will show you:
An IT manager cover letter sample better than 9 out of 10 others.
IT manager cover letter techniques that will make your best skills shine.
How to write a cover letter for an IT manager that will get you hired.
Want to write your cover letter fast? Use our cover letter builder. Choose from 20+ professional cover letter templates that match your resume. See actionable examples and get expert tips along the way.
IT Manager Cover Letter for a Resume—See more cover letter templates and create your cover letter here.
Considering other managerial positions and jobs in the IT industry? Check out these guides:
Want to explore your options further? See our full selection of cover letter examples for every career:Best Cover Letter Examples
IT Project Manager Cover Letter Sample
Your Name
Your Job Title
Mailing Address
Phone Number
Email Address
Date
Hiring Manager Name
Job Title
Company Name
Mailing Address
Dear [Hiring Manager Name],
As an IT manager with 6+ years of experience, I was excited to see the opening at Toolins Systems. In my previous role as IT project manager at Linite Solutions, I saved the company over $200,000 per year in unnecessary IT expenses. I'm eager to apply my expertise to helping Toolins maximize its revenue and achieve its goal of becoming an industry leader.
It takes the right blend of technical, communication, and leadership skills to succeed as an IT manager, especially at a rapidly developing company like Toolins. Here are a few of my professional achievements to illustrate my suitability for this role:
Planned and successfully executed over 20 large-scale projects, including 4 blockchain solutions, each worth over $350,000 in revenue.
Initiated a company-wide IT update comprising both hardware and software, resulting in a 24% improvement in efficiency.
Led an Agile team of 17 IT professionals working on up to 4 projects at a time.
Toolins' focus on driving innovation through proprietary AI solutions sets it apart from the competition. The concept of combining AI solutions with blockchain-enabled platforms has immense potential, and it would be incredibly exciting to contribute to the company's goal of providing automated, decentralized systems for businesses and individuals.
I'm eager to discuss in more detail how my skills and experience can be leveraged to drive innovation and maximize efficiency at Toolins.
Best regards,
[Your name], IT Manager
P.S.: I'd love to share my personal project with you — it involves a blockchain-enabled software integration system for financial institutions.
Looks like Toolins got lucky, doesn't it? If this person's resume is as good as their cover letter, they can start getting ready for an interview right away!
That's right: your cover letter is an essential add-on to your job application, but it still requires a compatible resume to work properly. Here's a tutorial on how to get your resume up and running: IT Manager Resume: Samples and Full Writing Guide
But first, your industry-disrupting cover letter. BYOD and let's get started!
IT Manager Cover Letter Template
Here's how to write a job-winning IT manager cover letter:
1. Use the Right Format for an IT Manager Cover Letter
Our first critical issue of the day is resolving a simple query: what should a cover letter look like?
Let's get straight to it. This is how to format your IT manager cover letter:
With setup complete, we can move on to inputting data into each field.
Read more: Cover Letter Formats: Full Guide & 20+ Examples
2. Create a Professional Cover Letter Header
You're probably already familiar with the business letter format—that's the framework you'll be using for your cover letter header.
Just in case you want to Ctrl+R your memory, here's what to include in the top left corner of the page:
Your name, job title, and contact information, including your phone number and email. Your mailing address is only necessary if you're applying by post.
The date of your application.
The hiring manager's contact information.
If you want to include your LinkedIn address, add it below your contact information. Easy!
Host or domain name not found? Read for more advice: How to Address a Cover Letter
3. Start with a Greeting and a Compelling Introduction
Next up, you need a solid access point to communicate your value to the recruiter. If you use a generic copy-paste intro, they won't bother to keep reading—so you need to customize your opening paragraph for optimum performance.
Here's how to write a job-winning cover letter introduction:
Open with the proper cover letter salutation: Dear + the hiring manager's name, e.g.: Dear Mrs. Dawson. If you can't find their name, use the phrase Dear Hiring Manager instead.
Mention your job title or the position you're interested in.
Add an impressive, eye-catching professional accomplishment.
Offer to use your skills to achieve something the company wants.
Excellent—your setup has already outperformed 90% of the competition. Keep it up and you'll be in your new glass-fronted office in no time!
Looking for the full report? Click here: How to Start a Cover Letter: Guide & Examples
4. Show That You're the Perfect Candidate
To maintain a stable connection, upload as much value as possible into your second paragraph. Here's how:
Whether you're writing a cover letter for an IT project manager or for an IT manager position, your top priorities are to tailor the letter to the employer and focus on your biggest strengths.
It's easy to get carried away. Make sure your cover letter is not too long: The Ideal Cover Letter Length
5. Explain Why You Want This Particular Job
The job outlook for IT managers is looking great, with plenty of businesses hiring for this position. So, why did you decide to apply to this particular company?
That's what you need to explain in the third paragraph of your IT manager cover letter. Here's how:
Prove that you're familiar with the company's products and vision.
Show that you're passionate about the company's niche or its goals.
Mention how your values align with those of the company.
It's a good idea to include a compliment or two in this paragraph. A bit of flattery always helps, plus it shows that you've done your research.
Cold-calling? No problem: How to Write an Unsolicited Cover Letter
6. End Your IT Manager Cover Letter With a CTA
Look at you go! You're more efficient than the 32-core AMD Ryzen Threadripper!
Ready to seal the deal? In the final paragraph of your IT manager cover letter, include two offers:
One to discuss your skills and suitability further. It implies you have more to share and suggests you're looking forward to an interview.
One to provide a specific deliverable for the company if hired. It provides an additional incentive for the company to consider your application.
In short, avoid the critical system failure of directly asking for an interview. It works about as well as Photoshop on the Commodore 64.
Read more: The Best Cover Letter Ending Examples
7. Sign Out in Style
One more task and your backlog will be clear. At the end of your IT manager cover letter, include the phrase Best regards, followed by your signature and job title.
As a bonus feature, you can add a P.S. with an additional win from your career.
Following up on your application can be easier than setting up MS Office. Read more: The Right Way to Follow Up on a Job Application
That's it!
You have the perfect IT manager cover letter, ready and waiting to score you that awesome job. Now all that's left to do is to make sure your resume meets the recommended system requirements and get ready to ace your interview!
When making a resume in our builder, drag & drop bullet points, skills, and auto-fill the boring stuff. Spell check? Check. Start building a professional resume template here for free.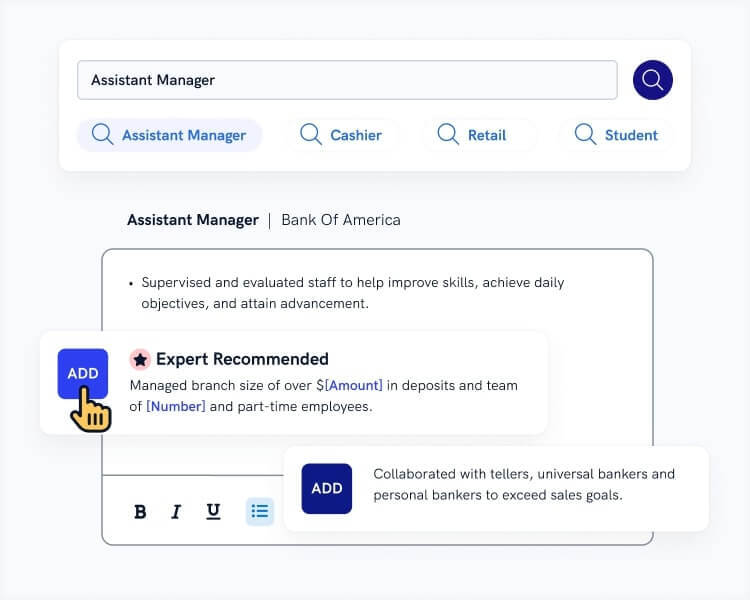 When you're done, our professional resume builder will score your resume and our resume checker will tell you exactly how to make it better.
Thanks for reading! Did you encounter any errors while writing your cover letter? Maybe you have some pointers to share? Drop us a line in the comments!
About Zety's Editorial Process
This article has been reviewed by our editorial team to make sure it follows Zety's editorial guidelines. We're committed to sharing our expertise and giving you trustworthy career advice tailored to your needs. High-quality content is what brings over 40 million readers to our site every year. But we don't stop there. Our team conducts original research to understand the job market better, and we pride ourselves on being quoted by top universities and prime media outlets from around the world.
Sources