Our customers have been hired by:
Your language skills could outmatch Chomsky's, and you could have the ability to generate 100% context matches faster than DeepL. But—
Without an effective translator cover letter, none of that will translate into any kind of success. That's where we come in!
With our guide, you will learn how to write a translator cover letter step-by-step. We'll even include an example cover letter for a translator!
Want to write your cover letter fast? Use our cover letter builder. Choose from 20+ professional cover letter templates that match your resume. See actionable examples and get expert tips along the way.
Sample cover letter for a resume—See more cover letter examples and create your cover letter here.
You might be interested in some of our other guides:
Translator Cover Letter Sample
David Johnson
Spanish-German-English Translator
3291 Maxwell Farm Road
Sacramento, CA 95814
530-890-6297
DavidJJohnson@outlook.com
linkedin.com/in/Davidjjohnson
5/6/2019
Lily Ryan
Head of Translation Department
Lingualytics LLC
2800 Adams Drive
Houston, TX 77006
Dear Ms Ryan,
As a proven translator, I was thrilled to see the job opportunity at Lingualytics. In the past year at TransRate, I consistently achieved a 100% accuracy rating on written translations and 100% positive customer feedback on live interpreting. I'd love to apply my language and communication skills towards Lingualytics continued success through providing precise, user-friendly translation services.
Having spent over 4 years in the translation/interpretation industry, I know exactly what you're looking for in a prospective hire when mentioning the words "reliable" and "detail-oriented." Fortunately, I bring that to the table and more.
When I began working at TransRate 3 years ago as a Junior Translator, I quickly realized that the key to advancing my career was constantly improving my skills. I did exactly that by attending additional courses and completing specialized training programs. Within 6 months, this resulted in a 65% reduction in errors pointed out in my translations by proofreaders. On top of that, I now sport certificates in medical, legal, and technical translations.
It would be amazing to work for a company whose values and goals are so closely aligned with my own. I have to say that I entirely agree with your approach to implementing more integration with neural machine translation and putting more focus on transcreation, rather than limiting the scope of the company to simple translating services. An open-minded, forward-thinking approach is especially in the current, ever-more globalized, industry.
I'm eager to discuss in more detail how my skills can become one of Lingualytics key assets. I'd be thrilled to show you how I can contribute to building upon Lingualytics' already stellar reputation as a language service provider.
Best regards,
David Johnson, Translator
That translator cover letter template is 10/10, hired-on-the-spot good. Read on, and you'll have one of those ready for your own use in no time.
And while you're here, do yourself a favor and refresh your resume writing skills for a success-boosting one-two punch. Check out our Translator Resume Writing Guide.
Translator Cover Letter Template
Without further ado, this is how you write a cover letter for translators:
1. Pick a good format for your translator cover letter
As someone who works with documents and large bodies of text on a daily basis, you know better than anyone that formatting matters.
You wouldn't want to translate a full-page block of text that's unintuitive and hard to read.
That's why first, we need to talk general formatting. Here's how to format your cover letter:
Read more:Best Professional Cover Letter Layout Examples
2. Add a professional cover letter heading
If you're familiar with the standard business letter heading format, you'll have no trouble addressing your cover letter correctly.
If you'd like a refresher, here's a step-by-step instruction:
Write down your full name, followed by your job title. Add your email, and phone number, plus your mailing address if you're applying by traditional post.
After skipping a line, note the date of your application.
Then, skip another line, and repeat the first step, only now writing down the addressee's info (name, job title, company name, company address).
And if you don't know exactly who the recruiter/head of the translation department is, try using Google, LinkedIn, or even the company's website.
Read more: Cover Letter Heading: The Right Way to Format Your Header + Examples
3. Start with an appropriate cover letter salutation and a strong first paragraph
Now that you know who will be the person reading your letter, you can begin writing.
Start with a polite cover letter salutation: "Dear [Hiring manager's surname]" (e.g. Dear Mr Smith).
What you don't want to do is use the "To Whom It May Concern" formula or "Dear Sir/Madam".
Afterwards, use the opening 1–2 sentences to hook your reader, and talk about your best professional accomplishments.
In your opening paragraph, include an offer to use your skills to help the company achieve a specific goal—you'll instantly stand out from the competition!
If you couldn't find the name of the person who'll read your cover letter, stick to the safest option: use the phrase Dear Hiring Manager.
Read more: Best Ways to Start a Cover Letter: Examples and Full Guide
4. Convince the recruiter you're the one for the job
Now that you've got the reader's attention, use the middle of your cover letter to drive the message home and secure your interview spot. How? Well—
Weave in more of your achievements. Focus on the specific skills that the company is looking for. Look to the job ad for ideas on keywords.
To get your point across even more, make sure your achievements are accompanied by tangible numbers, e.g. improved X by 20%.
In order to sell yourself in your cover letter, do some research on the company's work culture or some of their history to get a better feel for what they might appreciate.
Show your understanding of the role and the key skills it requires.
Pro tip: Sometimes, translators and interpreters alike need to come off a little smug. Why? It shows confidence, which studies identify as one of the key qualities of a good translator. Don't be afraid to flaunt your skills and show some flair!
5. Show you're committed to that job in particular
There's one more key message you need to get across in your cover letter:
The fact that you want this job, not any job.
Globalization is here to stay, so there'll never be a shortage of translator and interpreter jobs. What draws you to this particular one?
Whether you're applying for a freelance or in-house position, to get jobs, you need to prove you're reliable. As such, ensure the employer knows you're here to stay.
Use your research on the company to identify their core values, niches, and goals. Then, in your cover letter, make sure to mention that you share their vision.
To further illustrate you'd be a great candidate, use the same language and phrases from the job posting. The recruiter will quickly understand you make a better match than a perfectly fitting cultural equivalent.
Pro Tip: The essence of making a good impression is not coming off as entirely self-interested. For this reason, avoid mentioning salary requirements on your cover letter.
6. End your cover letter with an impressive promise
What will the employer gain by hiring you? In the final paragraph of your cover letter, make sure to show the recruiter how your skills can translate into the company's success.
Mention that you're eager to discuss your suitability for the role in more detail. This implies that you're ready for an interview, and it'll be your opportunity to make a good impression in real life.
To entice your prospective employer, you can include a call to action, like "I'd love to show you how my skills can help Company X flourish and keep increasing its satisfied client base".
Read more: The Best Way to End a Cover Letter
7. Seal the deal by signing off your cover letter the right way
All that's left to do now is to include a professional signature, and your cover letter will be ready to win you a job!
Here's how to sign off on your work:
When making a resume in our builder, drag & drop bullet points, skills, and auto-fill the boring stuff. Spell check? Check. Start building a professional resume template here for free.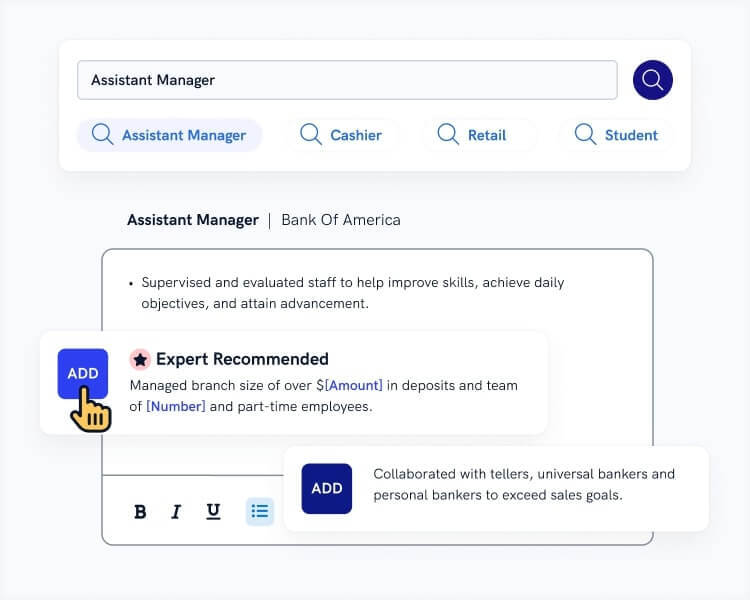 When you're done, our free resume builder will score your resume and our resume checker will tell you exactly how to make it better.
Done and dusted!
That's a surefire way to getting a translating job!
What did you think about this translator cover letter writing guide? Did we miss any important details? Maybe you have some burning questions? As always, look to the comment section below!
About Zety's Editorial Process
This article has been reviewed by our editorial team to make sure it follows Zety's editorial guidelines. We're committed to sharing our expertise and giving you trustworthy career advice tailored to your needs. High-quality content is what brings over 40 million readers to our site every year. But we don't stop there. Our team conducts original research to understand the job market better, and we pride ourselves on being quoted by top universities and prime media outlets from around the world.
Sources