Cook Cover Letter Examples (Also For No Experience)
Feeling in the weeds when writing your cook cover letter? Heard that! After reading this guide, you'll wax your recruiter's table with a 3-star application.
So you had a shot with your cook cover letter, but it ended up a dead plate?
Don't worry.
By following this guide, you'll prepare a cover letter so fresh your recruiter will go, "Mmmmm!"
Find cook cover letter example and the best tips on writing a cover letter for a cook step-by-step. Yes, even if you have no experience.
Want to write your cover letter fast? Use our cover letter builder. Choose from 20+ professional cover letter templates that match your resume. See actionable examples and get expert tips along the way.
Sample cover letter for a resume—See more cover letter templates and create your cover letter here.
Other cover letter writing guides related to food & service:
Cook Cover Letter Example
Jonathan Arledge
1-212-893-7184
arledgejon@email.com
Raleigh, 07/07/2021
Sharon McGee
Manager
La Campagna
4605 Ingram Road
Greensboro, NC 27406
Dear Sharon,
It's been only eight months since I joined Burgerzen, and throughout that short time, the restaurant's rating has gone up from 4.3 to 4.7. I'm sure it has a lot to do with the compliments I received for the personally introduced recipes.
I graduated with a culinary arts degree from North Carolina State University, from where I took my strategic approach towards menu planning. I've also been working under Josh Burg, recently deemed the most recognized burger chef in Raleigh by Raleigh Daily, who takes taste and freshness to heart as much as planning and stocking produce.
As a sous chef and fast food cook, I supremely enjoyed the busyness of the Back of House. It allowed me to build resilience and prepare for highly stressful situations requiring adaptability and quick thinking.
What I find inspiring about La Campagna is your approach to food waste. I'm also highly interested in discovering practical, working solutions to reduce it. At Burgerzen, my success led to cutting costs by ca. 12%.
Let's schedule a meeting or a phone call to discuss waste management and how my cooking and planning skills can bring more guests to La Campagna.
With kind regards,
Jonathan Arledge
Cook Cover Letter Template
Use the below best tips on writing a cover letter for cook positions:
1. Fire an Appetizing Cook Cover Letter Format
You add pasta water to stretch tomato sauce.
Duh.
But how can you make your cover letter hold everything together?
What you need is this list of cover letter formatting ingredients:
Mise en place.
Read more: How To Write A Cover Letter
When making a resume in our builder, drag & drop bullet points, skills, and auto-fill the boring stuff. Spell check? Check. Start building a professional resume template here for free.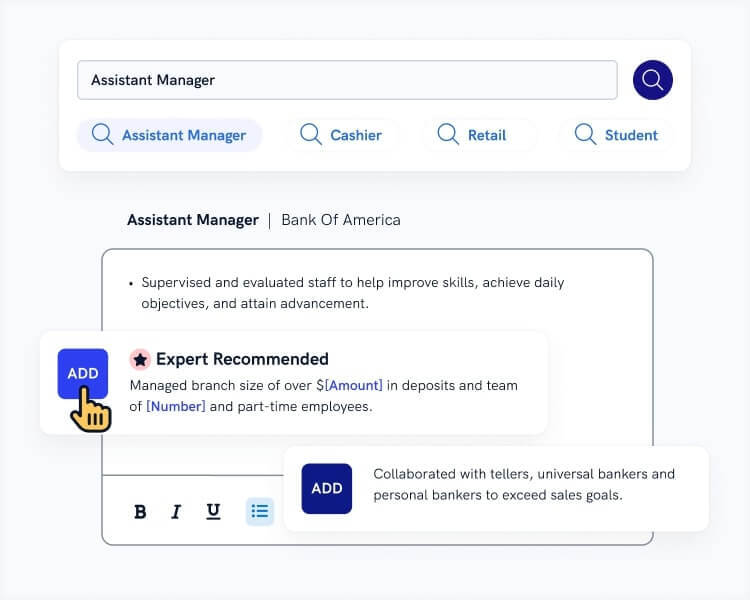 When you're done, Zety's resume builder will score your resume and tell you exactly how to make it better.
2. Serve a Cook Cover Letter Header
Your recruiter is calling out names to get the offers out, and yours isn't one of them?
Boo!
Make sure all your personal information is on the rail.
Include your name, job title, phone number, and email address in the top left corner.
Mention the city and date of writing under your contact details.
Add your recruiter's details below, i.e., full name, title, and company name with address.
Look up the addressee's name in the job ad, the employer's website, or social media accounts. You can also call the place.
Read more: Cover Letter Header
3. Offer a Welcome Greeting and Successful Opening
Open the door and greet the reader as if they were Jonathan Gold.
Below you'll find ways for a welcome that softens even the strictest food critic:
Read more: How To Address A Cover Letter?
4. Delight Recruiters With Your Cooking Experience
Generic cover letters are 86ed.
Your cook cover letter needs to be à la minute with experience and skills made to order.
This is how you can achieve that:
Read the job description and find keywords to pepper the cover letter with. They should refer to both qualifications and qualities your employer is looking for in a cook.
If you're a cook-to-be, sprinkle this paragraph with transferable skills you've acquired doing other jobs or pursuing passions. But stay relevant.
Go into detail about one or two of your achievements. Don't copy and paste everything from your cook resume.
Always write about positive outcomes. Your recruiter wants to know your flambéing made a delicious pudding, not burnt the place to the ground.
Read more: What To Include In A Cover Letter?
5. Run Your Motivation to the Table and Call to Action
You proved you're the runny yolk on your employer's Croque Madame.
Now let them know why you'd love to have it every morning.
Be allergen-specific about what you like about the place. Is it a dish, a precious memory you have, or a current chef you're inspired by?
If you're running for other cook positions, don't you dare say it!
Show off your research skills and comment on a recent happening at theirs. Perhaps you know how to solve one of their problems?
And lastly, reinforce your motivation by asking for an interview. Repeat your goals toward the cook position to say you're in for the long run.
Read more: What Should A Cover Letter Say?
6. Key In a Cook Cover Letter Sign-Off
The expo handed off the above paragraphs, but don't leave just yet—
The cover letter closing is on deck.
Here's how to write it on the fly:
Use a formal sentiment followed by your full name. Go for "With best regards," "Yours sincerely," or a simple "Thank you."
You can add a digital signature to personalize your letter.
Cover letters are the first thing recruiters read (which shows how necessary cover letters really are), so list any other documents you attach in a cover letter enclosure.
Read more: How To Close A Cover Letter
Plus, a great cover letter that matches your resume will give you an advantage over other candidates. You can write it in our cover letter builder here. Here's what it may look like: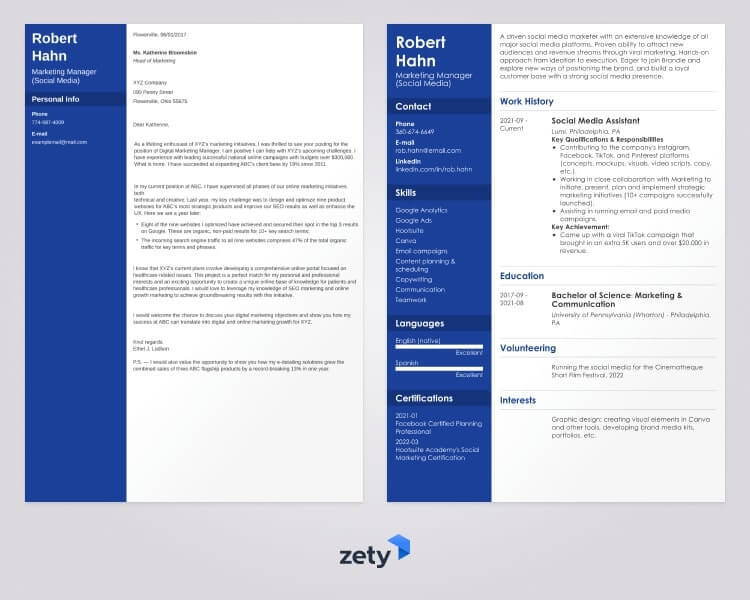 See more cover letter templates and start writing.
And you've cleared the rail!
Thanks for reading! What do you think of this cook cover letter example? Are there any tips you feel are missing? Let us know in the comments below!