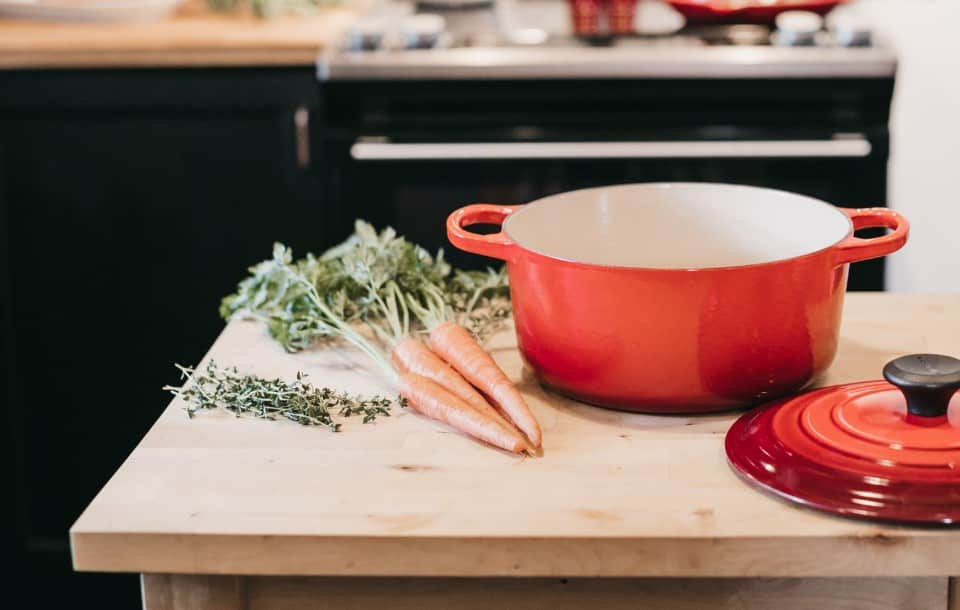 Cook Resume Examples [+Job Description and Objective]
Looking to write the three-course meal equivalent to a cook resume? Get your resume looking sharper than a freshly whetted knife with our guide.
Say you've been working in the same restaurant or bistro for plenty of time, and your manager can't run the place very well. You're tired, you're annoyed, you need change. But…
For some reason, your resume just isn't landing. Which is a shame, since the BLS projections show the job will surely see more demand in the coming years.
Well, wipe those onion-induced tears and pick yourself up! It's time to get your cook resume up to 3-star Michelin standards!
In this guide, you will learn:
How to write an excellent cook resume, based on our example.
Several ways that will help your cook resume get you more interviews.
Tips on how best to show experience on a cook resume.
The most important skills on a cook resume that you need to implement to impress.
Want to save time and have your resume ready in 5 minutes? Try our resume builder. It's fast and easy to use. Plus, you'll get ready-made content to add with one click. See 20+ resume templates and create your resume here.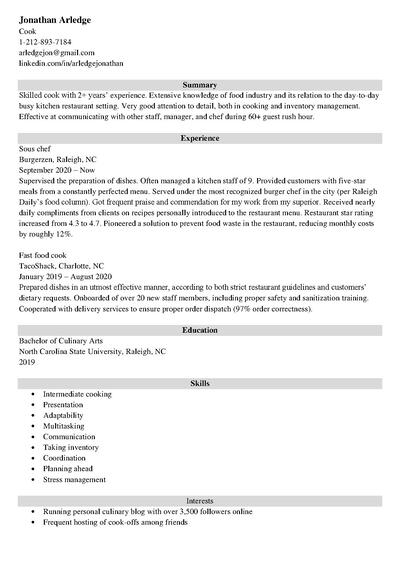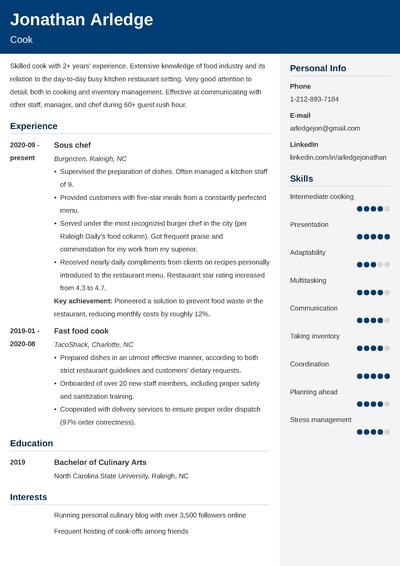 Sample resume made with our builder—See more resume templates here.