Pilot Cover Letter: Example, Tips & Templates
It's T minus 5 seconds until we take off with this pilot cover letter writing guide! And you're in luck because to reach new career heights, you definitely need one.
We're about to pilot you to an incredible pilot cover letter.
First, we'll put on the training wheels and show you a sample letter, then, we'll break down the step-by-step.
This is a first-class journey to your aviator lounge-like pilot job!
This guide will show you a pilot cover letter example, plus the best tips on how to write a pilot cover letter using proven tips and advice.
Want to write your cover letter fast? Use our cover letter builder. Choose from 20+ professional cover letter templates that match your resume. See actionable examples and get expert tips along the way.
Sample cover letter for a resume—See more cover letter examples and create your cover letter here.
Check out these articles instead if you're plotting a different course:
Pilot Cover Letter Example
Shawn Hayes
Pilot
1050 Palmer Road
Worthington, OH 43085
614-646-6734
HayesShawn@zetymail.com
02/25/2021
Michael Talbert
Head of Recruitment
BOEING
7755 E Marginal Way S
Seattle, WA
Dear Michael,
I was so glad to discover the advertisement for the position of pilot at Boeing on LinkedIn. As a pilot with 16 years of experience, most recently employed at Southwest Airlines, I have tremendous experience executing safety, comfort, and professionalism onboard your flagship Boeing 737 model aircraft. In order to maintain its position as market leader, Boeing needs veteran pilots who can communicate with both engineers and the less tech-savvy managers.
Over my 16 years in the aviation industry, I piloted various Boeing aircraft on over 2,000 combined flights, both domestic and long-haul international. Throughout this time, I have maintained a spotless record, and worked with over 400 different flight crew members, all of whom have commended me on my professional work ethic.
Other than that, I perform excellently at preparing all necessary aircraft documentation following any hiccups that occur sporadically. In 2014, I obtained my ATP Flight Instructor Certificate and have thus far helped train over 50 new commercial and private pilots.
Securing the position at Boeing would allow me to broaden my technical knowledge from the back-end and represent your company as a subject-matter expert, also during international flight safety and innovation forums. It'd be a tremendous opportunity for us to meet in person next week to discuss how I could help elevate Boeing's technical and safety standards.
Sincerely,
Shawn Hayes
Pilot
614-646-6734
HayesShawn@zetymail.com
With a cover letter like that, you'll get called in to pilot Air Force One any day now!
In any case, any self-respecting aviation virtuoso will need their resume to be just as good if not better than a cover letter. That's why you need to check out our article on How to Write a Perfect Pilot Resume.
Pilot Cover Letter Template
So, this is how to write an awesome pilot cover letter:
1. Choose the Right Format for Your Airline Pilot Cover Letter
If you want to have a pilot cover letter that will elevate your career, you need to take care of its visual side first.
It's kind of like smoking on a plane: it's passé, and just not a good look.
Likewise, a poorly-formatted cover letter won't score you any favors either. Here's how to format your cover letter for a successful landing:
Read more: What Does the Best Cover Letter Look Like?
2. Address Your Pilot Cover Letter Like a Pro
When speaking to the passengers from the cabin informing them about the standard stuff like weather, cruising altitude and such, you always address them politely.
Likewise, there is a proper way to address a cover letter that will make you look more professional, and show you run a no-nonsense aircraft.
Put your current contact information in the top left corner. That's your cover letter header, and it should mirror the design of your resume's header, too.
State your full name, professional title, email, and phone number. Your mailing address is optional, as are links to relevant social media (most likely LinkedIn and/or Twitter).
Skip a line and write the current date.
Skip one more line, then add the contact information of the person you will be contacting.
Yes, person—
Whenever possible, you should address your cover letter directly to the recruiter. In a similar vein, personalize your cover letter greeting: Dear [recruiter's name] will work best. If all else fails, default to Dear Hiring Manager as your opening.
Read more: How to Make a Correct Cover Letter Heading
3. Elevate the Stakes in Your Cover Letter Opening
Whether your passengers are flying first-class or economy, presentation matters.
Same goes for your cover letter. It lives and dies by the first words they get to read.
That's why you should use the opening sentence to let them know about:
The position you're applying for
An impressive professional achievement of yours
Something you can achieve for the company if hired
An attention-grabbing cover letter opening will make them want to keep reading, which is all the better for you.
Read more: How to Write a Killer Cover Letter (With Examples)
4. Tell Them What Makes You the Number One Pick
The aviation industry cannot afford to accept mediocrity among its ranks.
You went through rigorous training in flight school to obtain your pilot's license—and your cover letter needs to prove that.
Here's how:
Use the middle paragraph of your cover letter to boast about more of your biggest career achievements. Make sure you're not just lifting entire phrases from your resume: either bring up something new or reword the accomplishments you already mentioned on your resume.
Next to those achievements come numbers. They make your accomplishments way more meaningful.
Lastly, scan the job posting for hints. It's likely they used certain keywords that will give you a bird's eye view of what the company is looking for in their pilots, and listing those very same things will yield great benefits.
Pro tip: Avoid talking about your salary expectations in your cover letter unless the employer specifically asks applicants to include them. It's a pretty tactless move, to be honest.
5. Explain Why This Position Matters to You
According to the latest FAA survey, there are a bit over 100,000 commercial pilots in the US.
That's quite a crowd. Surely it's impossible to stick out from among them?
Not necessarily. Airline companies need to know their pilots aren't going to come and go like a budget airline's always-in-the-air planes.
They need assurance that whoever they spent time and resources training will actually stick around.
Prove your devotion to the cause by listing a few things you like about the company. Their style, spotless track record, reputation, anything that you actually respect about them.
Convince them you're genuinely interested in this job, and you can be sure they will gladly approach you for an interview.
Pro tip: Speaking of which, if you're already getting offers after submitting a few cover letters, make sure to brush up your interviewing skills!
6. Seal the Deal with an Effective Call to Action
Right, it's time to set this baby down gently.
If your cover letter can't stick the landing, it just turns into a fiery wreck. Let's not have that.
Towards the end, repeat how much you would value the opportunity to work for them, and emphasize the mutual benefit they'd also be able to reap.
At the very end, make them an eye-popping offer and ask for an interview or phone call to discuss further details.
Read more: How to End a Cover Letter
7. Sign off the Pilot Cover Letter Correctly
It's not over until the seatbelt lights are off and the plane has come to a complete stop.
This is how you can close out your pilot cover letter:
A "Sincerely" followed by your full name is simple, yet professional.
After that, a digital signature is a great addition, though optional.
Lastly, consider adding a postscript. It's also not obligatory, but it helps cement you as the hottest candidate. If you decide to write one, go with one last accomplishment you didn't mention before.
Read more: What to Include in a Cover Letter
When making a resume in our builder, drag & drop bullet points, skills, and auto-fill the boring stuff. Spell check? Check. Start building a professional resume template here for free.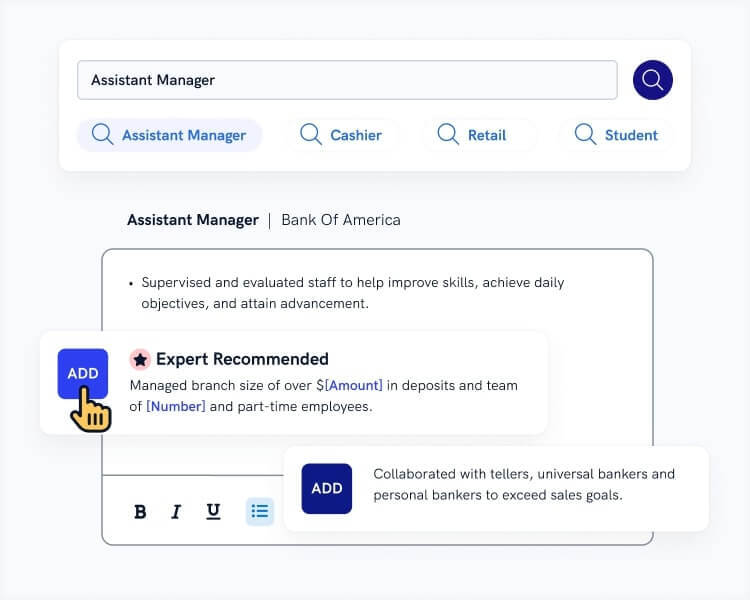 When you're done, our free resume builder will score your resume and our resume checker will tell you exactly how to make it better.
Thanks for reading. What did you think of this guide to cover letters for pilot jobs? Let's get the discussion going in the comments below!
About Zety's Editorial Process
This article has been reviewed by our editorial team to make sure it follows Zety's editorial guidelines. We're committed to sharing our expertise and giving you trustworthy career advice tailored to your needs. High-quality content is what brings over 40 million readers to our site every year. But we don't stop there. Our team conducts original research to understand the job market better, and we pride ourselves on being quoted by top universities and prime media outlets from around the world.
Sources