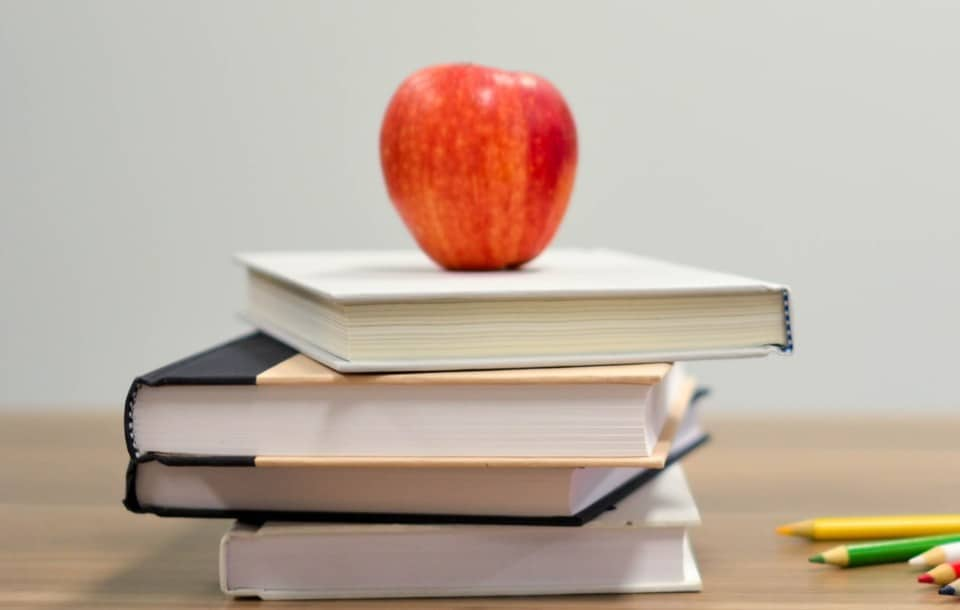 ESL Teacher Cover Letter Sample (also for No Experience)
No student gets left behind under your wing, but are you sure you're not leaving out important details on your ESL teacher cover letter?
In an ever more globalized world, unlocking the knowledge to speak more than one language is a crucial step for anyone's personal development. English, being the current lingua franca, is no different. Teachers without a doubt form the foundation of our society.
That should mean you can get a teaching job just by asking nicely enough, right?
Wrong.
As the world ever so slowly realizes the impact of the teaching profession, more and more schools are offering more lucrative positions, but only for the best teachers.
In other words—
Without a good ESL teacher cover letter, you'll flunk out of the recruitment process.
It's back to school time for you, at least for the next 10 minutes or so!
This guide will show you an ESL teacher cover letter sample, plus the best tips to write an ESL teacher cover letter step-by-step.
Want to write your cover letter fast? Use our cover letter builder. Choose from 20+ professional cover letter templates that match your resume. See actionable examples and get expert tips along the way.
Sample cover letter for a resume—See more cover letter templates and create your cover letter here.
Looking for other education-oriented positions? See some of the following guides:
ESL Teacher Cover Letter Sample
Harry Lockwood
ESL Teacher
4599 Ashford Drive
Washington, VA 20200
703-673-0514
Harrylockwood@gmail.com
Linkedin.com/in/harryjlockwood
4/24/2019
Mrs. Debra Williams
Principal at Proust International High
1554 Walt Nuzum Farm Road
Spencerport, NY 14559
Dear Debra,
I'm incredibly pleased (and excited!) to be writing this message to you, in response to the recent opening for an ESL teacher in Proust International. I firmly believe my past 19 years of experience in teaching English, both to foreigners and native speakers alike, as well as my drive, creativity, and enthusiasm make me a strong candidate for this position.
Having come from a family of dedicated teachers, I saw only one sensible path for me to take career-wise from very early on in my life. At Greenhill High School, where I last taught, I was lucky to work with some brilliant and inquisitive youthful minds. 97% of my students' English grades were higher than C, and 65% higher than B. Some of my other achievements include:
Taking a total of 27 students to the finals of the ESU National Shakespeare Competition.
Launching and leading an initiative in the school, which aimed to help the most disenfranchised and disempowered students have a fairer shot, lowering the number of failed grades in English by 18% across the board over 8 years.
Receiving the Students' Pupil award three times for outstanding performance and general likability.
While Greenhill High isn't strictly an international school, I also previously taught and tutored English as a second language to kids aged 8–17.
Proust International clearly values equal opportunity and fair treatment—I was very touched by the personal stories shared through your Reach Out program on your website. It would mean the world to me if I could participate in this initiative, while also pouring my heart out to teach as well as I could in your school.
I'd be delighted to discuss my skills and expertise in more detail, along with how I could apply myself towards enhancing the language skills of your students.
Sincerely,
Harry Lockwood
703-673-0514
Harrylockwood@gmail.com
P.S.: I'm eager to share my ideas on how I could improve graduation rates in English in Proust International by a third.
What do we think, A or A+? Regardless, in a few minutes, you'll turn your cover letter into one of similar caliber.
Also, just as receptive and productive skills go together, so do the cover letter and resume. See our resume guide here if you haven't already: ESL Teacher Resume Sample and Writing Guide.
ESL Teacher Cover Letter Template
Here's our breakdown of the best ESL teacher cover letter writing practices:
1. Format Your ESL Teacher Cover Letter Perfectly
Ever wanted to travel and make it lucrative at the same time?
You're in luck!
The demand for ESL teachers abroad is very high: and it's steadily rising!
But—
If you think you can leisurely cruise your way to a cushy teaching job somewhere out there just because of your native English, think again. A poorly constructed cover letter won't get you far.
So, just like a teaching program, your cover letter needs to have structure. Otherwise, you end up building a shaky foundation, and that just leads nowhere but down.
Follow these cover letter formatting tips to pass with flying colors:
Read more: Professional Cover Letter Outline
When making a resume in our builder, drag & drop bullet points, skills, and auto-fill the boring stuff. Spell check? Check. Start by picking a resume template here.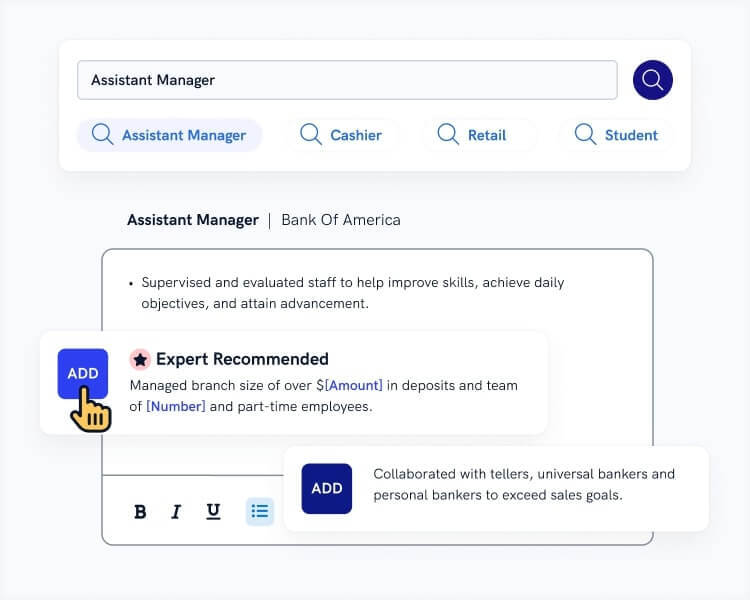 When you're done, Zety's resume builder will score your resume and tell you exactly how to make it better.
2. Set Yourself up for Success with a Great Cover Letter Header
You're almost ready to get to writing:
You just need to address your cover letter properly, first.
If you're familiar with the business letter format, you'll have no trouble filling in the header of your cover letter. Otherwise, here's a cheat sheet for you:
To start with, you want to include your name, job title, contact information (phone and email) at the top. Add your mailing address only if you're applying by traditional post.
Including links to your social media profiles like LinkedIn or Twitter is optional, but if you decide to go for it, check your online presence first.
Leave a line blank, write down the date, and then skip another line.
Add the contact details of the hiring manager (or principal, if you're applying to work at a school).
If you can't easily get the information on the person responsible for hiring ESL teachers at your company/organization of choice, try calling in personally. It's worth it!
3. Start with the Right Salutation and a Strong First Paragraph
How would it make you feel if your students called out Dear Sir or Madam! when they needed to get your attention?
Yeah.
Chances are, you'd much prefer to be addressed by your first or last name.
Guess what:
It's the same with hiring managers and school principals. So, for your cover letter greeting, skip the Dear Sirs/Madams and To Whom it May Concerns and use the person's name.
That kind of directness may appear too informal, but it's actually the opposite—it breaks the ice and draws the reader's attention.
Then, in the opening paragraph:
Mention the title of the position you're applying for, so they know you're not teaching Spanish.
Start off strong and list a strength or accomplishment of yours. Use numbers and active verbs for maximum impact!
Read more: How to Start a Cover Letter with a Bang
4. Elaborate on What Makes You the ESL Teacher They Need
Being challenging, with reasonably high expectations and a sense of humor—that is just a handful of character traits that studies enumerate as the most important qualities of an effective ESL teacher.
Now, it's up to you to convey that on a cover letter. Try this:
Consider the following: what kind of school or institution is this? What are their needs? Did the job ad reference any particular difficulties or requirements that need to be met?
Highlight how your professional experience and skillset are designed to meet all challenges head on.
Talk yourself up further by listing more of your achievements, using numbers wherever possible.
If you're writing an ESL cover letter with no experience, don't worry: you can still make it work.
Use what you do have—your transferable skills, education, and experience in other jobs—to show that you'd make a great ESL teacher.
Read more: How to Write a Cover Letter with No Experience
5. Show Why You Want This ESL Teaching Job in Particular
You're in luck:
There's plenty of work for ESL teachers out there.
But you're applying for one specific job: and in the next paragraph of your cover letter, you need to explain why you want this position more than any other.
Demonstrate what it is about this school, their mission, or values they hold near and dear that makes you want to work for them.
Education in particular is a field where short-term employment has a negative effect. Convince the principal you're not just jumping in for a semester or two.
Pro Tip: Even after giving a presentation on your assets and strong suits, it's generally inadvisable to bring up salary requirements in a cover letter.
6. Seal the Deal with an Offer They Cannot Refuse
Here's the harsh truth:
Thanks for your time is just not going to cut it as an effective cover letter ending.
That's why your final exam comes in the form of making a call to action. Intrigue your reader by making a promise of what hiring you would entail in terms of value.
Suggest setting up a time and date for an in-person meeting or phone interview. You know, like a PTA meeting, but not really.
Read more: What Should a Cover Letter Say? Full Guide & Examples
7. Sign off the ESL Teacher Cover Letter the Right Way
Ready to sign and submit?
Here's a set of tips on how to do it properly:
End the cover letter with a professional sign-off, like "Sincerely,". Don't be tacky, simplicity all the way.
Repeat your basic information, like ways to contact you and your name, once again, at the bottom.
If you have an extra offer or achievement to share, do it in a P.S. below your signature. They won't see it coming!
If the school or institution requires any cover letter enclosures, be sure to send those as well.
Lastly, name the file of your cover letter with your name and position.
Read more: Effective and Professional Cover Letter Templates
Plus, a great cover letter that matches your resume will give you an advantage over other candidates. You can write it in our cover letter builder here. Here's what it may look like: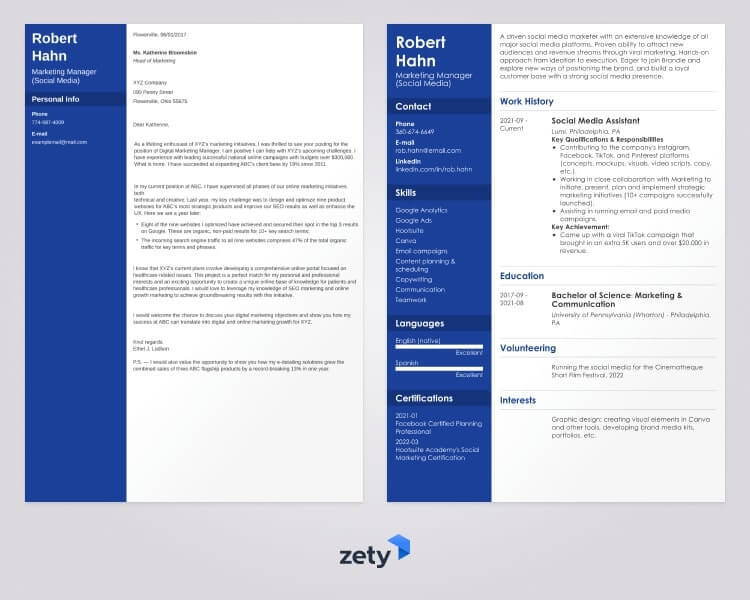 See more cover letter templates and start writing.
And that's that!
With a cover letter like that, nobody would dare to think you didn't do your cover letter writing homework.
Thanks for reading. Still need catch-up classes for closing out a cover letter or properly mentioning your strengths? Hit us up in the comments below!