Building Maintenance Resume Example (+ Job Description)
Are you applying for a maintenance technician job? Check this building maintenance resume example and follow the instructions to write your own.
After performing a HAZOP study, you've decided your current workplace is non-repairable. Time to change jobs. But is your current building maintenance resume operational?
Check our job-winning building maintenance resume example and follow the instructions to write a resume with zero defects.
Want to save time and have your resume ready in 5 minutes? Try our resume builder. It's fast and easy to use. Plus, you'll get ready-made content to add with one click. See 20+ resume templates and create your resume here.
Sample resume made with our builder—See more resume examples here.
Building Maintenance Resume Example
Enrique V. Matthews
Building Maintenance Technician
(740) 344-6084
rick.matthews@zetymail.com
linkedin.com/in/enrique.v.matthews
Summary
Building maintenance technician with an Associate's Degree in Electrical Engineering. Certified in Building Systems Maintenance. Enthusiastic about improving the safety of patients and employees of St. Mary Children's Hospital by performing routine facility inspections and fixing issues in a timely manner. Decreased the number of power outages by 84% through the implementation of backup power systems in 2019.
Work Experience
Building Maintenance Technician
Glass Industries Ltd., Newark, OH
September 2011–December 2021
Installed and repaired all electrical systems in a timely manner to minimize electric power interruptions.
Detected and reported potential safety problems to ensure safe working conditions for all employees.
Maintained and repaired mechanical systems, including air conditioning, boilers, and lighting systems, keeping them functioning at all times.
Kept inventory of all maintenance supplies and identified purchasing needs.
Key achievement:
Minimized the plant's average hours of electric power interruptions by 84% by installing and maintaining backup power systems.
Handyman
St. Bernard's Hospital, Newark, OH
June 2005–August 2011
Conducted daily facility inspections to identify pressing issues and plan maintenance work.
Maintained and repaired sewer and storm drainage pipes regularly to avoid clogging.
Performed semi-skilled maintenance duties involving manual labor around the hospital facilities.
Negotiated with third-party contractors to help save maintenance costs and ensure the timely execution of repair works.
Key achievement:
Spotted and repaired a defective electrical installation that posed a significant risk for employees.
Education
Associate Degree in Electrical Engineering
Central Ohio Technical College, Newark, OH
September 2003–May 2005
Skills
Electrical maintenance
Building maintenance
Semi-skilled equipment repair
Workplace safety
Critical thinking
Problem-solving
MS Office
Certifications
Building Systems Maintenance Certificate, BOMI, 2016
Certificate for Apartment Maintenance Technicians, NAA, 2012
Certified Facility Manager, IFMA, 2008
Languages
English—Fluent
Spanish—Intermediate
How to Write a Building Maintenance Resume?
Let's see how to make a resume for a building maintenance worker.
Before you write your building maintenance resume, make sure you've picked a good resume template or created a professional resume layout in Word, G-Docs, or another text editing software. You can also format your resume from scratch by picking professional resume fonts, setting the resume margins to 1 inch on all sides, and deciding if you want to write in one column or make a two-column resume instead. Also, use bullet points on your resume to organize the information.
Now, follow these steps to create a building maintenance resume:
Once your building maintenance resume is complete, compare it with our resume checklist to see if everything is alright. Then, send your resume through email to the hiring manager.
Pro Tip: A resume is not the only document you need for your job application. Write a strong cover letter that highlights your best qualities and achievements.
Best Building Maintenance Resume Skills
Here's a list of the most popular skills to put on a building maintenance resume:
Plumbing
Repair
Painting
HVAC
Cleaning
Electrical work
Drywalling
Knowledge of power tools
Need Other Resume Examples? Check the Guides Below:
When making a resume in our builder, drag & drop bullet points, skills, and auto-fill the boring stuff. Spell check? Check. Start building a professional resume template here for free.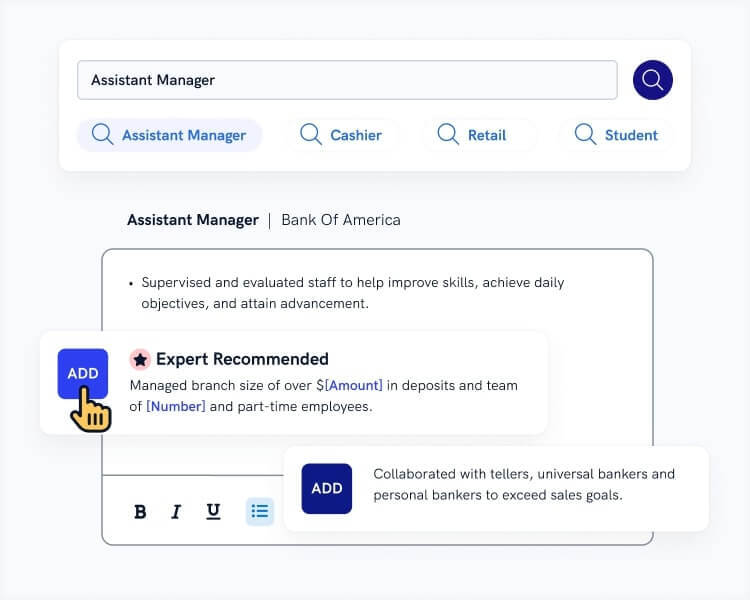 When you're done, Zety's resume builder will score your resume and tell you exactly how to make it better.
I hope this short guide helped you to write your own building maintenance resume. Need any help? Let me know in the comments below!