Entry-Level Mechanical Engineering Resume Example & Tips
Reduce the stress of writing your entry-level mechanical engineering resume. Follow our guide and make sure your resume is as strong as steel.
Applying for your first full-time job as a fresh graduate can be a daunting prospect. But fear not, this guide will help you rise to the challenge of writing your entry-level mechanical engineering resume and landing your first industry job. After all, you graduated in mechanical engineering, if you can pass fluid mechanics then writing a resume should be a piece of cake!
With this guide, you'll learn the tricks behind writing an explosive resume. You'll also find a sample resume included.
This guide will teach you:
How to write an entry-level mechanical engineering resume that will make you stand out from the crowd.
Tips and tricks on how best to organize your resume for junior mechanical engineering jobs.
How to sell your skills and university successes to land your dream job.
Want to save time and have your resume ready in 5 minutes? Try our resume builder. It's fast and easy to use. Plus, you'll get ready-made content to add with one click. See 20+ resume templates and create your resume here.
Sample resume made with our builder—See more resume examples here.
To find out more about related jobs, or writing a resume with no experience, check out the following guides:
Sample Entry-Level Mechanical Engineering Resume
John. B. Oil
Mechanical Engineer
326-337-8276
john.b@gmail.com
linkedin.com/in/JohnBOil
Summary
A 4.5 GPA recent mechanical engineering graduate. Strong background in fluid mechanics and hydraulics. Part of the Boston Mechanical Institute students team that achieved 2nd place in the annual SubRobo competition. Received chancellors award for outstanding academic achievements.
Education
BS in Mechanical Engineering 2016-2020
Mercy College of Ohio, Toledo, OH
GPA 4.5
Achievements:
Received chancellors award for outstanding academic achievements.
Vice-President of Boston Mechanical Insitute Mechanical Engineering Students Association
Achieved 2nd place in the SubRobo competition.
Projects:
A study into the effect of moving flaps and wheel ducts on downforce using the example of a Honda CRX (Graduation Project)
Design of a semi-automatic plastic bottle heat sealing machine
Experience
Mechanical Engineering Intern
Delta Fluid Mechanics, Walton, Massachusetts
July 2020-September 2020
Actively participated in a commercial design project in a team of 10 engineers with a budget of 2$M
Conducted computational fluid dynamics simulations
Designed and tested 7 components using CAD/CAM software
Skills
Ansys fluid mechanics package
Ansys finite element method package
Siemens NX
Catia
Solidworks
Python
C+
Communication skills
Time management skills
Collaboration
Languages
English (Native)
German (Fluent)
French (Fluent)
Hobbies
Drone operation
Woodworking
Model making
This is how to write an entry-level mechanical engineering resume to make you stand out from the crowd:
1. Choose the Best Format for Your Entry-Level Mechanical Engineering Resume
Mechanical engineers design a variety of machines and components ranging from internal combustion engines or turbine engines to HVAC systems or kitchen tools. If it's mechanical then you can be sure it was designed by a mechanical engineer. Mechanical engineers can work in a variety of industries such as aerospace, defense, or manufacturing. They can even design robots! Boston Dynamics anyone?
Your entry-level resume should highlight the skills and experience you have to get you started with your career in mechanical engineering
It's hard getting your resume noticed. In fact, recruiters only spend a few seconds when initially scanning through your resume. So make sure your resume is neatly formatted and follow these key rules:
For your junior mechanical engineering resume, you won't have much experience so stick to a one-page format.
More tips on What a Resume Should Look Like
2. Start your Resume With a Summary or Objective
A resume summary can also be called a resume profile or a personal statement in the UK.
A summary is one of the most important parts of your resume as it describes you in a nutshell.
As a recent graduate your summary should focus on the highlights of your education:
Mention your key achievements
Describe your area of expertise
Boast about any extracurricular success you may have had
You can also add a resume objective if you like:
Describe the precise area or industry you would like to develop your career in
Explain which skills you could use in this career path and what you would like to develop
Read more: Resume Starter Sentences
3. Focus On Your Education
As you will most likely not be a very experienced professional you have to make sure you make the best of what you have and make your education speak for you. Your education section should be placed above your work experience section due to the lack of experience you will have. As a recent graduate, your degree is your main asset and will be one of the most important aspects your potential employer will be looking at. Therefore make sure to take the following points into account:
Start the section by adding the degree you completed and the years you attended university followed by the name and location of your alma mater.
If you have a GPA you are proud of mention this next.
List your key achievements.
Don't be afraid to boast about what you did, your key achievements should include scholarships, rewards or any important positions you held at university.
Describe key projects you completed during your degree.
Seeking an internship first? Check: Engineering Internship Resume Sample
4. Make the Most of Your Internships
If you have completed any internships or have previous work experience, you should describe them in the right way.
Start the section with details of the company you completed your internship at and make sure to mention your role title, the company name, and location, and dates worked.
Include up to 6 bullet points describing your work.
Focus on tangible results and numbers where possible.
Describe what size teams you worked with.
Take credit for your work and show what projects you worked on.
If you haven't completed any internships or have no professional experience you can skip this step.
Read more: Resume With No Work Experience
5. Highlight Your Skills
As a mechanical engineer, you need to know a variety of software. You will also most likely know some programming languages. But if only it was as simple as that. There are many factors that employees consider when looking for a potential hire, apart from hard skills.
But if you follow these simple rules you will definitely increase your chances:
Prepare a list of all the skills you have including software skills, soft skills, hard skills, technical skills. List all the skills you have.
Choose only those skills that are most relevant to the job that you are applying for and include these on your resume
Entry-Level Mechanical Engineering Resume Skills
Programming Skills
CAD/CAM skills
Manufacturing skills
Ansys Fluid Mechanics Package
Ansys Finite Element Method Package
Siemens NX
Catia
Solidworks
Python
C+
Read more: Hard Skills Definition and Best Examples
When making a resume in our builder, drag & drop bullet points, skills, and auto-fill the boring stuff. Spell check? Check. Start building a professional resume template here for free.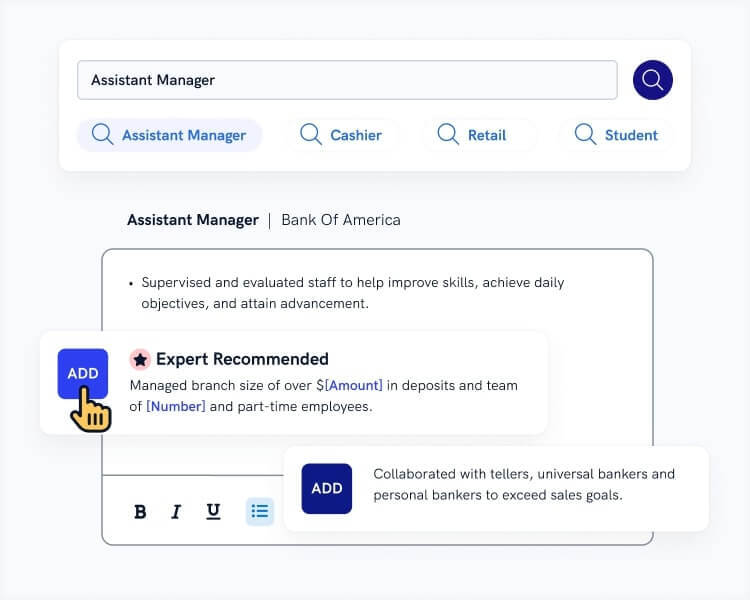 When you're done, our online resume builder will score your resume and our resume checker will tell you exactly how to make it better.
6. Include Other Sections in Your Entry-Level Mechanical Engineering Resume
Emphasize any other skills or things you have to offer that could help you make an impression.
Include your language skills.
Add any relevant certifications you may have.
Mention any of your publications or conferences you took part in
Don't forget to list some of your hobbies - your personality counts.
Read more: What to Put on a Resume
7. Attach a Cover Letter to Your Entry-Level Mechanical Engineering Resume
Writing a cover letter allows you to go into further detail on why you are the perfect fit for the role. Although not all companies require a cover letter, recruiters are much more likely to take your application into account if you attach one.
Write your entry-level mechanical engineering cover letter using the following tips:
And make sure your cover letter length is just right!
Read more: How to Write a Cover Letter for a Job & Mechanical Engineer Cover Letter Sample
Plus, a great cover letter that matches your resume will give you an advantage over other candidates. You can write it in our cover letter builder here. Here's what it may look like: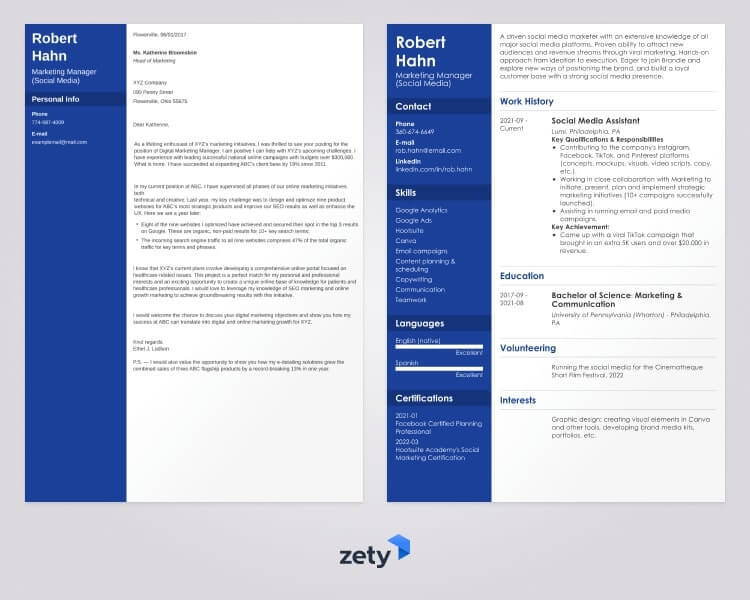 See more cover letter templates and start writing.
And that's about it.
You know about calculus, you know about heat transfer and now you know how to write a junior mechanical engineering resume to get you ahead of the game.
Do you have any feedback to share about writing an entry-level mechanical engineering resume? Let us know in the comments section!
About Zety's Editorial Process
This article has been reviewed by our editorial team to make sure it follows Zety's editorial guidelines. We're committed to sharing our expertise and giving you trustworthy career advice tailored to your needs. High-quality content is what brings over 40 million readers to our site every year. But we don't stop there. Our team conducts original research to understand the job market better, and we pride ourselves on being quoted by top universities and prime media outlets from around the world.