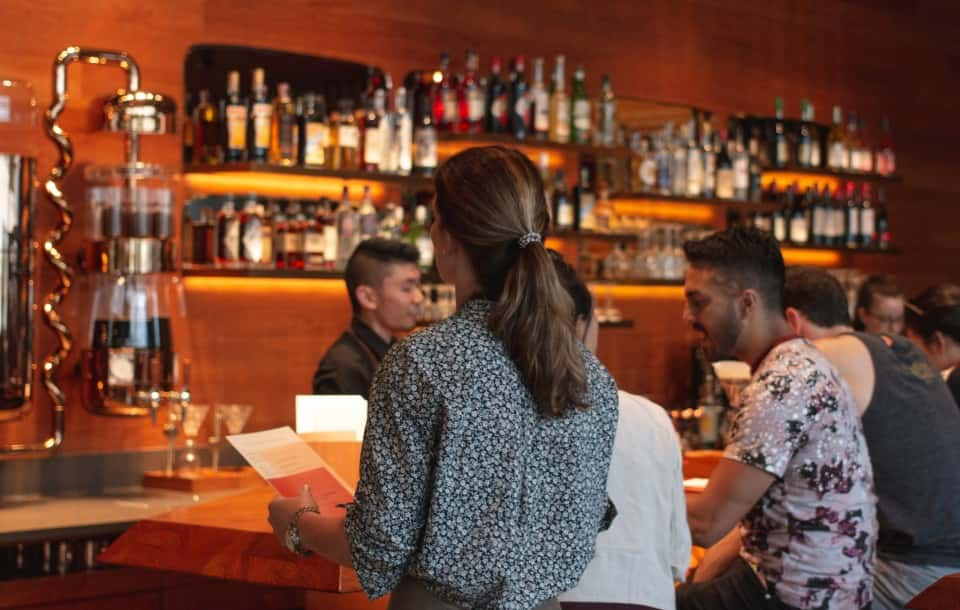 Cover Letter for a Waitress: Sample [+ No Experience]
Everyone wishes they could get wait staff as good as you whenever they go out. We'll show you how to write a cover letter for a waitress so good, you'll make tips off that, too.
You're in for a job in a fast-paced environment. And you'll quickly fall behind if you cannot provide great customer service and multitask for extended periods of time during evening rush hours.
And you can do that. So why can't you find your next job? Maybe your waitress cover letter is leaving hiring managers with a bitter taste? It's time to sweeten the deal!
But you still need to land the job in the first place.
So, if you're tired of waiting on hiring managers who keep ghosting you, it might be time to take a deep, hard look at how you write your cover letters (I hope you are writing multiple letters, not just copy-pasting the same one over and over).
Keep reading to learn how you can create a waitress cover letter! We've provided a sample cover letter for waiting jobs, as well as lots of recommended advice.
Want to write your cover letter fast? Use our cover letter builder. Choose from 20+ professional cover letter templates that match your resume. See actionable examples and get expert tips along the way.
Waitress Cover Letter for a Resume—See more cover letter templates and create your cover letter here.
Check out the links below if you're on the hunt for a different job:
Want to explore your options further? See our full selection of cover letter examples for every career: Best Cover Letter Examples
Waitress Cover Letter Example
Barbara Preston
Waitress
1835 Little Acres Lane
Casey, IL 62420
217-932-4834
Barbarapreston@gmail.com
Linkedin.com/in/barbarahpreston
5/8/21
Gary View
Restaurant Manager
Cute Cuisine
1647 Jail Drive
Bradford, IL 61421
Dear Mr. View,
I was thrilled to see the job opening for a waiting position at Cute Cuisine. During my seasonal employment at Foodena last summer, the restaurant saw its profits increase by 15% compared to the previous year—a feat I was partially given credit for by the staff manager. I'd be honored to apply my customer service experience and excellent communication skills towards maximizing Cute Cuisine's profits and driving client satisfaction.
As I understand it, the qualities you value most in your waiting staff are attention to detail and people skills. I'm happy to report that each of my previous employers highlighted my diligence in performing my duties—the 4 flawless recommendations (some of which you will find attached) prove I consistently provide the highest standard of service. I'm confident my interpersonal skills, backed by my 6 employee of the month certificates, could help to shower Cute Cuisine with even more praise from its patrons than it already receives.
It would be wonderful to contribute to the success of a business that reflects my own values so closely. I wholeheartedly believe your restaurant provides the best service in our community (the deserts are quite literally out of this world!), and the personal, warm way with which customers are greeted is exactly the standard every restaurant should aim for.
I'd love to discuss in more detail how my communication skills and dependability can help to build up Cute Cuisine's client base and elevate your restaurant's reputation even higher.
Best regards,
Barbara Preston, Waitress
That's a cover letter example worthy of a 20% tip, at least.
Consider brushing up your resume writing skills, too. Check out this guide: Waitress Resume Sample.
Cover Letter for a Waitress: Template
This is how you write a 5-star waitress cover letter:
1. Choose a Professional Waitress Cover Letter Format
You wouldn't show your patrons to a mucky table. Studies show that according to restaurant goers, food quality comes secondary to good service. Apply that same principle to your cover letter before sending it to the recruiter and make sure your cover letter layout is spotless!
Here's how to format your cover letter:
Read more: Modern Cover Letter Templates
2. Include a Perfect Waitress Cover Letter Heading
A professional manner is the foundation of good restaurant service—and as it happens, it's just as important for cover letters.
This is why you need to include a crisp cover letter header in your document, like so:
List your name, job title, and contact information to start with.
Then, leave a blank line to avoid jumbling information.
Write down the date of writing the cover letter.
Skip a line one more time.
Check online to see who your cover letter is most likely going to be read by.
Put down that person's name and the contact information of the restaurant or bar you're applying for.
Read more: What to Include in a Cover Letter: Full List of Key Info
3. Start with a Professional Salutation and a Compelling First Paragraph
Before you jump into writing your introduction, you still need an appropriate cover letter salutation.
Go for the most professional option: Dear + the hiring manager's surname, e.g. Dear Mr. Smith. It just gets the job done, no need to be ultra-fancy like an expensive date night dinner.
Conversely, you want to avoid the phrase "To whom it may concern"—it's not personal enough and gives off the wrong impression.
Now—your first paragraph. You want to start strong and impress the reader from the get-go, so make sure to include:
The position you're applying for, tailored to the job ad. If they're looking for a waitress, you're a waitress. If they're after a food service professional – you're that.
A measurable achievement that immediately shows your value as a potential hire.
An offer to use your skills to help the restaurant achieve a specific goal.
Read more: How to Start a Cover Letter: Perfect Opening Paragraph Examples
4. Show Why Hiring You Would Be the Right Choice
As claimed by some studies, waiting jobs are at a high risk of automation. That's why your cover letter needs to make your versatility shine through in as many ways as possible.
So, in the second paragraph of your cover letter, show your understanding of the role and explain how you're the perfect fit:
Brainstorm a few of your qualities that would fit the job particularly well, using the job ad as a reference. This is especially important if you don't have much work experience.
State what these qualities are while underlining how you would translate your knowledge into the employer's success. This conveys a strong message that you're here for them, and not the other way around.
If you have relevant experience, mention a few professional achievements as proof of your suitability for the job.
5. Convince Them This Job Is Important to You
If you want to give yourself the best chance of getting hired, you need to show the recruiter that you want this specific job more than any other.
Here's how:
Do some research to see what differentiates that particular place from its competitors.
Reference those qualities in your cover letter. That way, the employer will see you've got your wits about you and would really make a good fit. For example, you could focus on the restaurant's values, high level of service, or excellent reviews.
Emphasize that the job isn't merely a stepping stone, and that you're serious about getting hired.
Read more: The Right Cover Letter Length: How Many Words or Pages Should a Cover Letter Be?
6. End Your Cover Letter on an Enticing Offer
Almost done! All you need to do now is to seal the deal with an offer to discuss your skills in more detail. Rather than asking for an interview directly, imply you're eager to talk about how you can contribute to the business.
Then, in the final sentence of your cover letter, give a call to action where you offer to help the restaurant achieve a specific goal, e.g.: "I'd be glad to show you how my customer service would draw in more customers and keep them coming back".
Read more: How to Finish a Cover Letter: Best Closing Paragraph Examples & Tips
7. Sign Off on Your Waitress Cover Letter in The Right Way
Finished polishing up your paragraphs? Time to sign your cover letter, send it, and wait for an interview invite!
Here's how to sign off on your cover letter:
All done? Save the file and give it a professional name. For example, if you're writing a cocktail waitress cover letter and your name is Barbara Smith, you could name your file Barbara_Smith_Cocktail_Waitress_Cover_Letter.
And remember to write a perfect resume to match your cover letter!
When making a resume in our builder, drag & drop bullet points, skills, and auto-fill the boring stuff. Spell check? Check. Start building a professional resume template here for free.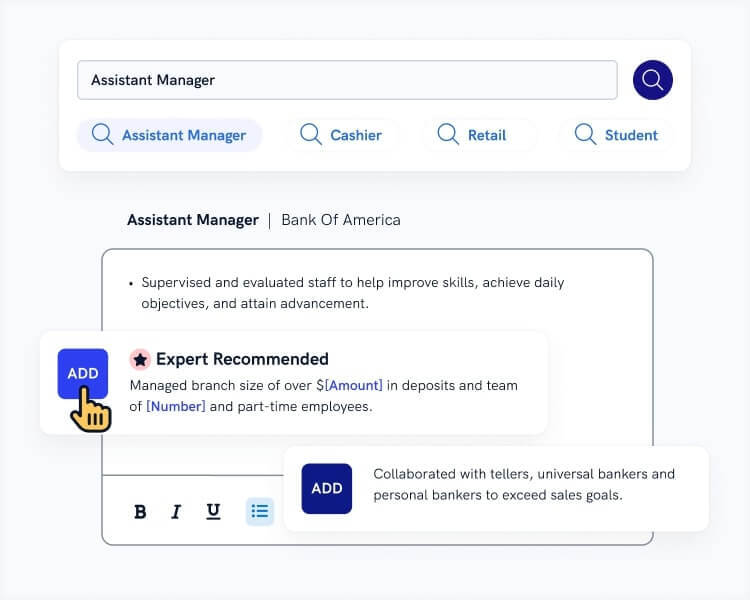 When you're done, our free resume builder will score your resume and our resume checker will tell you exactly how to make it better.
That's it! A perfect way to write a great waitress cover letter. Thanks for reading!
Did you find any of our tips particularly helpful? Do you have some of your own stories to share? Leave it all in the comments below!
About Zety's Editorial Process
This article has been reviewed by our editorial team to make sure it follows Zety's editorial guidelines. We're committed to sharing our expertise and giving you trustworthy career advice tailored to your needs. High-quality content is what brings over 40 million readers to our site every year. But we don't stop there. Our team conducts original research to understand the job market better, and we pride ourselves on being quoted by top universities and prime media outlets from around the world.