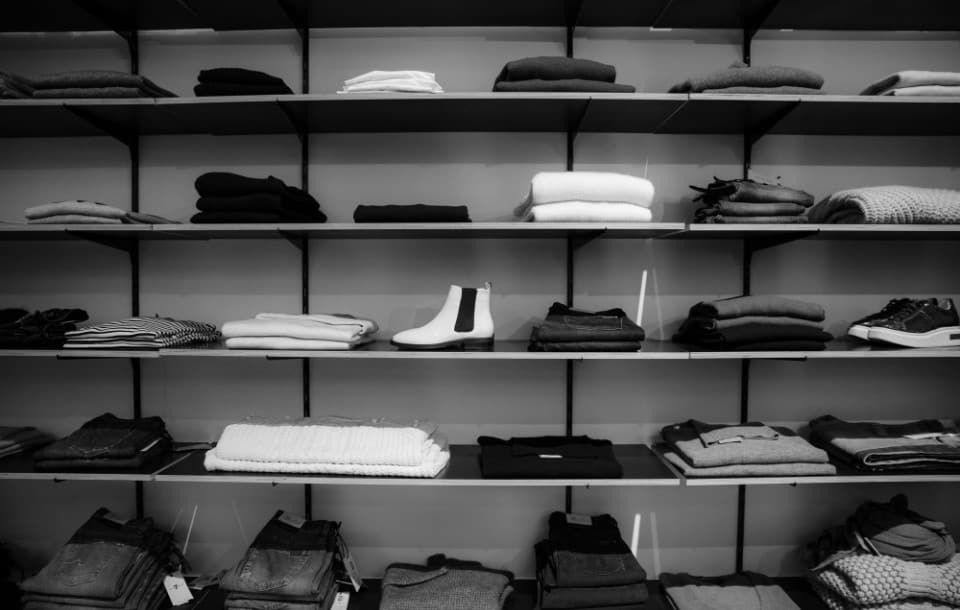 Store Manager Cover Letter: Retail Sample & Full Guide
You're great at running a store and keeping customers coming back. But are you good enough at writing store manager cover letters to keep recruiters calling back?
Day in and day out, you handle store operations like there's no tomorrow.
But are you sure the books are well-balanced when it comes to your store manager cover letter practices? If they're not, you may be in for a cruel wake-up call, my friend.
Fear not though, for as strange as it may sound, writing the perfect cover letter for store managers really is easier than it seems.
It's time for you to take a break from the hectic never-ending routine of stock-taking and order-placing. Keep scrolling to find out just how you can make sure your cover letter comes from the top shelf!
Want to write your cover letter fast? Use our cover letter builder. Choose from 20+ professional cover letter templates that match your resume. See actionable examples and get expert tips along the way.
Store Manager Cover Letter for a Resume—See more cover letter templates and create your cover letter here.
Keeping your options open? Check out some of our guides for similar jobs:
Want to explore your options further? See our full selection of cover letter examples for every career: Best Cover Letter Examples
Retail Store Manager Cover Letter Example
Myron Brandt
Store Manager
3522 Bobcat Drive
Washington, MD 20024
240-936-4019
MyronRBrandt@outlook.com
Linkedin.com/in/Myronbrandt
Washington, 3/4/2017
Anita Nixon
Hiring Manager
CityShop
2747 Broadcast Drive
Mclean, VA 22101
Dear Ms. Nixon,
As a retail professional with 10+ years of experience in the industry and 2+ years as a store manager, I was thrilled to hear of the job opening at CityShop. At Racksy, I increased the profit margin by 12% through reviewing the department's spending and introducing a new system for measuring demand. I'm eager to do the same for CityShop, applying my expertise towards driving sales and improving the customer experience even further.
I understand you're looking for a dedicated store manager who'll continuously adapt practices and policies to meet changing demands and circumstances. I'm pleased to inform you that last year, I was able to successfully shore up our store's financial defenses to avoid possible losses due to a shopping mall opening nearby. Furthermore, I actually increased profits by 32% in comparison to the previous quarter. I assure you it wasn't just a simple done-deal, as it all happened in the midst of some heavy staff shortage, requiring me to buckle down and often spend extra hours each week to train some of our 6 then-new hires.
It would be wonderful to work for a company whose that actively implements values of respect, honesty, and open communication in daily operations. I spoke with Bruce, one of your staff, a few weeks ago. He seemed genuinely excited to be working at your establishment, citing an incredibly familial atmosphere. As a hardened retail veteran who believes that the business needs to emphasize a friendly work environment, I was impressed with your company culture as much as with your rapid growth.
I would be really glad to have the opportunity to discuss in more detail how I would work with you to identify and increase your KPIs while also working with your employees to ensure their work satisfaction remains sky-high. I firmly believe that combining your existing, highly efficient strategies with my expertise would result in elevating CityShop to a local industry leader in its field.
Best regards,
Myron Brandt, Store Manager
Now that cover letter looks like some fresh 5-star stock, just arrived. Scroll along and find out how you could write one like that yourself.
Before you do though, remember to read up on the other side of the coin of successful career building. I'm talking about the resume, of course. As always, we've got you covered: check out our Store Manager Resume Writing Guide.
Store Manager Cover Letter Template
Here's how you write a job-winning store manager cover letter:
1. Select the Proper Store Manager Cover Letter Format
Managing a store floor requires well-rounded organization, even when it comes to the basics. You can demonstrate some of that here by following these cover letter formatting guidelines:
Want to automate the process? Pick a ready-to-fill template: Best Modern Cover Letter Templates
2. Write a Professional Store Manager or Assistant Store Manager Cover Letter Heading
Like it or not, your cover letter needs structure. Proper planning is an evergreen item for a store manager. Try this for your cover letter header:
List your name, exact job title (e.g. store manager or assistant store manager) and contact information in the top left corner. If you're going to link to any of your social media accounts, make sure to check your online presence first and scrub your profiles clean—it's no secret that their HR will be onto you.
Write the city and date.
Then, list your recipient's info, like their name, position, and the address they work at (the company you're applying to).
If you're not sure who the hiring manager is, Google is your best friend, with LinkedIn coming in as a very close second. You can also call the store directly.
Read more: How to Address a Cover Letter: Examples and Full Guide
3. Start Off Your Store Manager Cover Letter Strongly
Recruiters are busy people—almost as busy as the average store manager. They rarely have time to read each cover letter they receive in full. That's why your cover letter opening needs to grab their attention like a huge, red "clearance" sign.
Here's how:
Start off with a nice and simple "Dear [Hiring manager's surname]". Do not, I repeat, do not use the "To Whom It May Concern" formula, unless you want your letter to be instantly dropped in the trash, figuratively speaking.
Initiate the first paragraph by talking a bit about your current position, experience in managing a store floor, and what made you want to submit your application.
To make sure whoever started reading your cover letter won't stop right after, highlight some of your achievements to keep interest piqued.
Read more: How to Start a Cover Letter With a Bang
4. Prove Hiring You Is the Right Choice
Now that you have the hiring manager's attention, you need to convince them that hiring you is the two-for-one deal of a lifetime.
Here's how to write your second paragraph:
Do some research on the company's website and/or seek out the specific values and qualities they may be looking for in the job posting.
Weave those elements into your cover letter to show you're the perfect candidate.
Include a few of your most impressive professional accomplishments as proof of your abilities. Bonus points if you use numbers to make them more convincing.
Pro Tip: It is never a good idea to write a generic cover letter and mass-send it everywhere. Try to tailor it to each and every job you apply for.
5. Explain Your Reasoning Behind Wanting This Job in Particular
You're a store manager, so you're looking for a store manager job—that much is obvious. But why do you want to work at this particular company?
This is what you need to talk about in the third paragraph of your cover letter. Here are some tips to help you get it right:
Mention something you like about the company. It could be anything, from your favorite product line of theirs to their mission statement.
Emphasize how your goals are aligned, and it's only logical for both sides for you to be hired.
Reassure them this job won't be just another stepping stone. If you seem indecisive, you won't be worth the risk.
Your dream company not hiring right now? You can try to apply anyway: How to Write a Cold Call Cover Letter: Full Guide to Unsolicited Cover Letters
6. Include a Call to Action
Doing great so far! Time to seal the deal with an irresistible final paragraph.
Here's how to end your cover letter:
Include a suggestion for an in-person meeting, offering to discuss your skills and suitability further.
Wrap up your cover letter by reiterating that you and the company make a perfect match.
Make an enticing statement or promise, offering to use your skills to help the company achieve a specific goal. It makes you seem like a go-getter, which is particularly important for a store manager. Research shows that, unsurprisingly, store managers play a crucial role in the store's performance.
Try to keep your cover letter to under one page. Read more: What's the Best Length for a Cover Letter?
7. Sign Off on Your Store Manager Cover Letter Professionally
If you've followed the above steps, you can be sure the hiring manager is still reading. Well done!
Now to sign, seal, and deliver:
Use your full name one more time, followed by your job title.
If you have one, including your digital signature is often a nice touch.
Save your work and edit the name of your cover letter file. You need to make it stand out among a crowd of generic "Cover Letter.pdf" files.
And you're done! Proofread your cover letter one more time, and it'll be ready to win you a job!
Pro Tip: It's a good idea to send a follow-up email some time after you send your cover letter. Ideally, try aiming for about a week.
When making a resume in our builder, drag & drop bullet points, skills, and auto-fill the boring stuff. Spell check? Check. Start building a professional resume template here for free.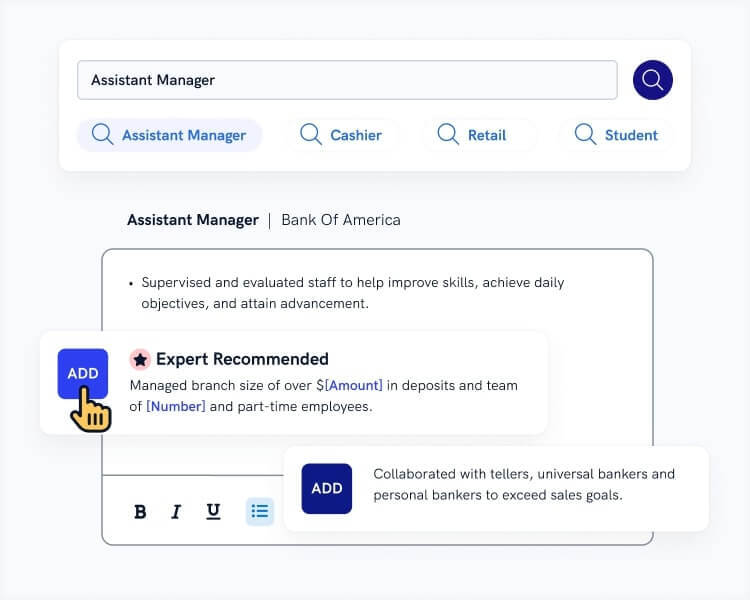 When you're done, our easy resume builder will score your resume and our resume checker will tell you exactly how to make it better.
That's it! Got any burning questions left to ask about writing a store manager cover letter? We'll do our best to answer them in the comments below. Thanks for reading!
About Zety's Editorial Process
This article has been reviewed by our editorial team to make sure it follows Zety's editorial guidelines. We're committed to sharing our expertise and giving you trustworthy career advice tailored to your needs. High-quality content is what brings over 40 million readers to our site every year. But we don't stop there. Our team conducts original research to understand the job market better, and we pride ourselves on being quoted by top universities and prime media outlets from around the world.
Sources