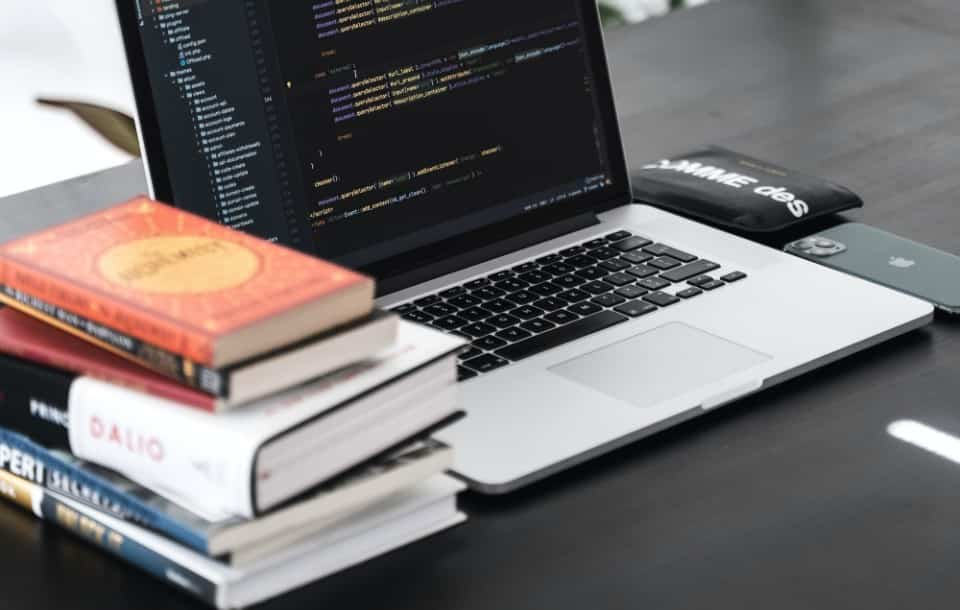 Java Microservices Developer Resume Points & Sample
Facebook uses microservices. And so does YouTube. To get there, they need to know your first word was decoupling. Say what else you can do with your microservices resume.
"We're looking for a Microservices Developer…"
And you want that job. So let's create a Java microservices developer resume as enticing as an elegant algorithm.
This guide will show you:
A spring boot microservices resume sample better than 9 out of 10 other resumes.
How to write a java microservices resume that will land you more interviews.
Tips and examples of how to write skills and microservices resume points.
How to describe your experience on a microservices developer resume to get any job you want.
Want to save time and have your resume ready in 5 minutes? Try our resume builder. It's fast and easy to use. Plus, you'll get ready-made content to add with one click. See 20+ resume templates and create your resume here.
Sample resume made with our builder—See more resume examples here.
Find resume guides for developer-related jobs that you can explore:
Microservices Resume Sample
Nichole Sax
Java Microservices and Cloud Developer
704-234-9835
nicholesax@email.com
linkedin.com/in/nicholesax
github.com/nx
Summary
CKAD- and OCAJP-certified Java Microservices and Cloud Developer with 9+ years of experience in a microservices architecture. Savvy in Spring Boot, Kubernetes, and Spring Cloud. At JD & Co. boosted app stability by 40% through slaying code inefficiencies. Detailed-oriented and excellent communicator seeking advancement opportunities at Buggods.
Experience
Senior Java Developer
JD & Co., Greensboro, NC
August 2016–October 2021
Repeatedly recognized for timely anticipation of failures and troubleshooting.
Streamlined code optimization processes, leading to a 26% boost in unit testing efficiency.
Oversaw migration of the monolithic application to cloud-hosted microservices using Spring Boot and Rest APIs.
Debugged and tracked issues (in JIRA) for 6 multimedia applications.
Key achievement:
Resolved major code inefficiencies affecting the app's memory consumption, reaching a 40% increase in app stability.
Java Developer
JVille, Raleigh, NC
May 2013–June 2016
Collaborated with technical writers to produce detailed documentation for stakeholders on 5+ Java-based applications.
Designed 350+ user stories for unit test scripts.
Developed over 20 data models for cloud-based applications, ensuring scalability.
Education
MS Computer Science, Software Engineering Track
North Carolina State University, Raleigh, NC
2012
Hard Skills: SOA, Spring Cloud, Kubernetes, Docker, Java, SQL, AWS, Spring Boot, Hibernate, J2EE, Tomcat, JavaScript, JSON, SDLC, Waterfall, SCRUM, JIRA, GitHub
Soft Skills: Communication skills, Interpersonal skills, Data analysis, Problem solving, Critical thinking
Certifications
Microservices Certification Training Course by edureka
Certified Kubernetes Application Developer (CKAD)
Oracle Certified Associate Java Programmer (OCAJP)
Hobbies & Interests
Building iOS game applications for my younger brother
Reading science fiction books
This is how to write a microservices resume:
1. Standardize Your Resume Format
A microservices developer builds software that's a collection of services rather than a single platform. As such, you need to show on your microservices resume that you've got experience in decoupling, scaling, and designing software architecture.
DDD, containers, clusters, and whatnot.
Cool.
Microservices architecture has no secrets to you.
Now prove you can build a failure-resistant microservices resume format:
Read more: What Does The Perfect Resume Look Like?
2. Deploy a Successful Resume Summary
Keanu Reeves.
Aww
Johnny Silverhand.
Ooh
Make a name for yourself in a resume profile for which your hiring manager will go—
Wow
Display your successful resume summary right below the header, where you sum up your greatest career achievements as a microservices developer.
Although it's tempting to go for the Corporate backstory, stay relevant. Pack your career summary with qualifications and qualities desired by your employer.
Write this part once you're done making your resume. You'll have a number of your best and most relevant achievements to choose from in various sections.
It's the first thing your recruiter sees on a resume. If you're writing an entry-level resume, find out How To Write A Career Objective to make sure they keep on reading
3. Pack Your Achievements Into the Work History Section
Imagine your current job is a legacy app.
Now you need to transform it into microservices of achievements in your resume.
How do you do that?
Get the hang of Adding Your Work Experience To A Resume
4. Connect Your Degree to the Job Profile
For technical jobs, education is not as important as experience. But it doesn't mean it's not important at all.
Get it done quickly:
The nitty-gritty details about How To Write About Your Education On Resumes
5. Distribute Your Microservices Skills Evenly
Your skills section isn't the only place you should include your strengths. Both your resume summary and work history are equally great.
Here, however, you can focus on hard and soft skills that you didn't have a chance to mention in the above sections explicitly.
Relevancy is key. (Have you noticed a pattern yet?)
Pick the skills that you have and your employer wants you to have. Create a list of your strengths, programming knowledge, and soft skills, and match them to what's required in the job posting.
Don't lie. It's always better not to disclose a skill than explain its lack later.
Here's a list of microservices developer resume skills that you can use as inspiration:
Java Microservices Resume Skills—Examples
SOA
Spring Cloud
Kubernetes
Docker
Java
SQL
AWS
Spring Boot
Hibernate
J2EE
Tomcat
JavaScript
JSON
SDLC
Waterfall, SCRUM
JIRA
GitHub
Check as many as 99+ Skills To Put On Job Applications
When making a resume in our builder, drag & drop bullet points, skills, and auto-fill the boring stuff. Spell check? Check. Start building a professional resume template here for free.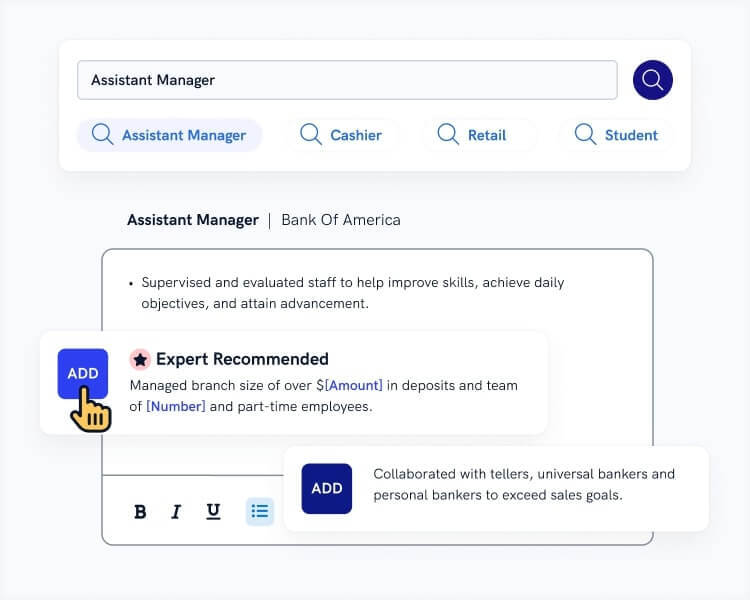 When you're done, our professional resume builder will score your resume and our resume checker will tell you exactly how to make it better.
6. Scale Your Resume With Additional Sections
You know precisely what scalability means. So, prove to your recruiter that you're growing your capabilities as a microservices developer in additional sections:
There aren't many microservices certifications as it's relatively fresh, but developers have a sea of opportunities. If you completed a course or license, mention it and strengthen your qualification profile.
Perhaps you took a side job to help out a start-up. Add the details of your programming projects to your resume and get ahead of other job hunters.
Nobody's too old to put hobbies & interests on a resume. The thing is to make them play to your advantage. If your job requires you to have an eye for detail and you're all about wooden models, then that's a win.
And, your resume is not the place to be shy. Include any awards or praise you received for your efforts.
See What to Put on Your Resume + Examples
7. Write a Cover Letter for Your Java Microservices Resume
There are around 13,000 job postings for microservices developers in the States right now. And—
Recruiters go through 100–200 job applications before making 1 job offer.
If you thought you didn't need a cover letter, you were wrong. How else would you beat the competition?
See the expert advice to get over with it painlessly:
Find out more about Writing A Cover Letter
Plus, a great cover letter that matches your resume will give you an advantage over other candidates. You can write it in our cover letter builder here. Here's what it may look like: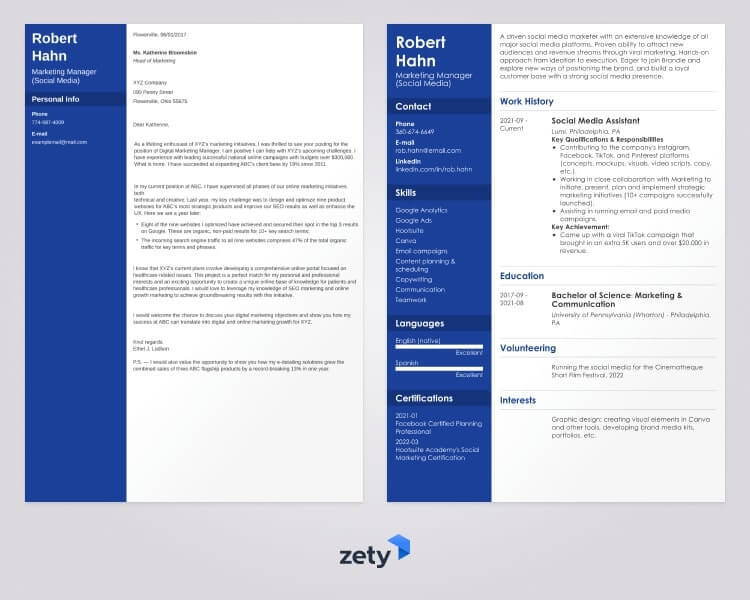 See more cover letter templates and start writing.
And that's that.
Now just wait a moment before the messaging option becomes available.
Good luck!
Do you think the above tips on microservices in java resume are helpful? What would you like to read about in the microservices resume guide? What do you think about cover letters for tech-industry jobs? Give us a shout in the comments section!
About Zety's Editorial Process
This article has been reviewed by our editorial team to make sure it follows Zety's editorial guidelines. We're committed to sharing our expertise and giving you trustworthy career advice tailored to your needs. High-quality content is what brings over 40 million readers to our site every year. But we don't stop there. Our team conducts original research to understand the job market better, and we pride ourselves on being quoted by top universities and prime media outlets from around the world.