Yes, both the Microsoft Word website and desktop application have free resume templates. You can find them in the File menu by choosing to create a new document.
Remember, though, they're only templates; you will need to make them your own. Learn how to make a resume in Word so you can nail it in one afternoon. But if you're tired already, you can pick one of the downloadable resume templates in a Word file format that you'll complete in, literally, minutes.
You didn't find what you were looking for? Chin up! At Zety, professional resume writers have created templates thousands of users found a job with. Take your pick from 20+ resume templates you can download as a Microsoft Word .docx file.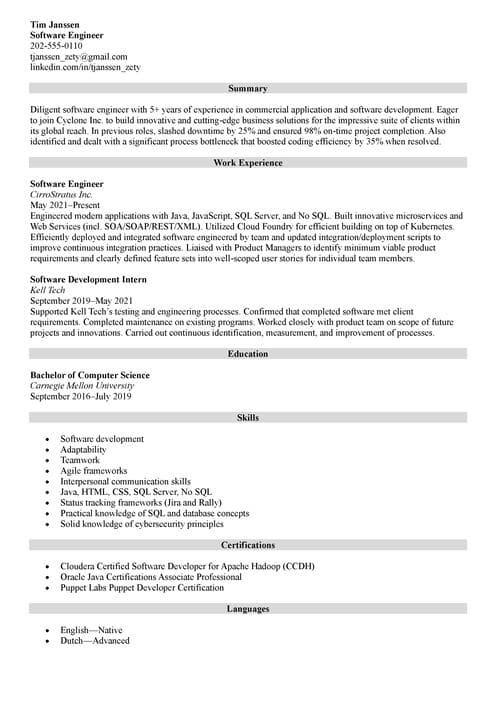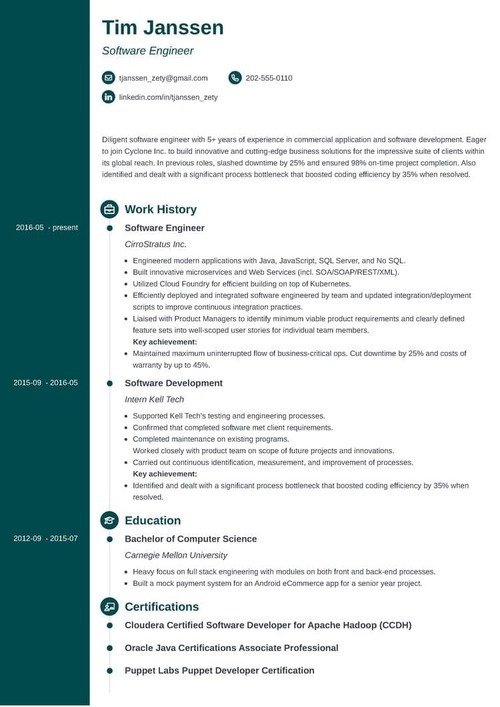 Sample resume made with our builder—See more resume examples here.
About Us
Zety's Career Experts have designed many resume templates, so you don't have to. Find the best resume template among our unique resume templates and learn how to make a resume to fill it out.