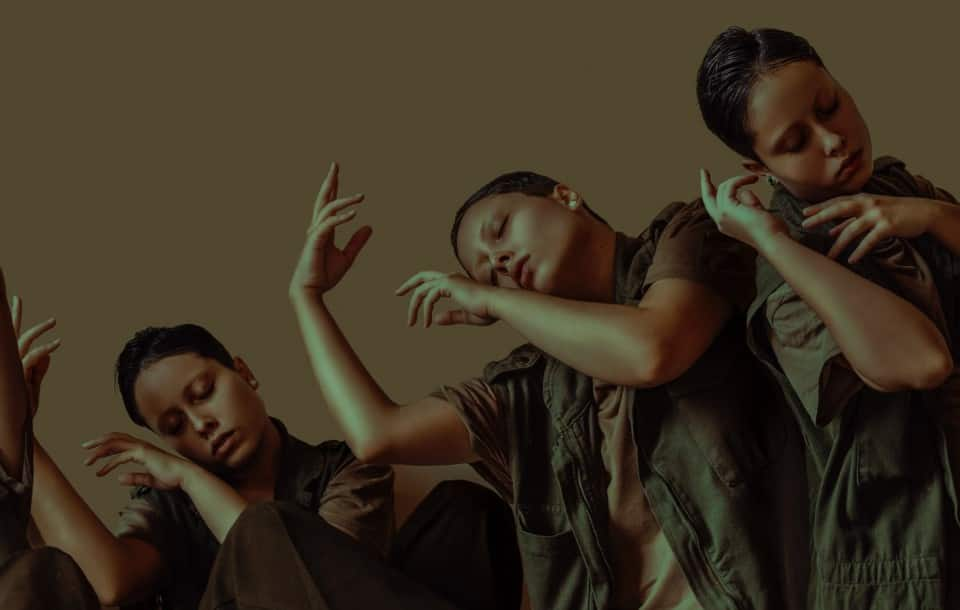 Professional Performing Arts Resume Template & Samples
Make your dream come true and write a performing arts resume that gives you the ticket to the Museum of Modern Art. Not as an observer. But as a performer.
If your performing arts resume were a play, would it be a smash hit or a flop? Don't worry, we've got the script for success!
Our guide provides expert insights to help you craft a resume that'll have casting directors begging for an encore performance. Time to step into the spotlight!
This guide will show you:
A performing arts resume template better than 9 out of 10 other resumes.
How to write a performing arts resume that will land you more auditions.
Tips and samples of how to put skills and achievements on a professional performing arts resume.
How to describe your experience on a resume for performing arts to get any job you want.
Want to save time and have your resume ready in 5 minutes? Try our resume builder. It's fast and easy to use. Plus, you'll get ready-made content to add with one click. See 20+ resume templates and create your resume here.
Sample resume made with our builder—See more resume examples here.
Here you have other resume examples dedicated to arts:
Performing Arts Resume Sample
Amanda R. Asbury
Performance dancer
714-291-4259
amandrasbury@email.com
amandaasbury.com
Height: 5'9
Eyes: blue
Hair color: black
Membership: CETA, CDEA
Professional Summary
Devoted performance dancer, schooled under such artists like Debbie Allen and Janie Taylor. Open category award-winner in James Graham's Dance Lovers performance dance contest at the UC Berkley. Known for self-discipline and interpretations of contemporary dance.
Performing Experience
Berkeley Dance Project 2019: the body remembers, Zellerbach Playhouse at the UC Berkley, Choreography by Joe Goode, Rulan Tangen, Latanya Tigner
Dance Lovers…duets by couples, crushes, and comrades, Zellerbach Playhouse at the UC Berkley, Choreography by James Graham
Swan Lake, Zellerbach Playhouse at the UC Berkley, Choreography by Lisa Wymore
Bright Dusk, LA Dance Project Studios, Choreography by Janie Taylor
Education and Training
2020 Debbie Allen Dance Academy, Academy Program Level C
Los Angeles, CA
Ballet master class with Darrell Grand Moultrie
Contemporary master class with Mia Michaels
Tap master class with Jason Samuels Smith
2019 Bachelor of Arts in Dance and Performance Studies
University of California, Berkley, Berkeley, CA
Awarded Best Performer in the open category in James Graham's Dance Lovers…duets by couples, crushes, and comrades performance dance contest.
Skills and Talents
Ballet and modern techniques
Movement memory
Balance and weight transfer
Footwork
Improvisation
Resilience
Stamina
Self-discipline
Languages
French–Native
Italian–Advanced
Here's how to write a performing arts resume that dances your way to success:
1. Create a Performing Arts Resume Format That Pleases The Eye
Compared to visual arts, a performing artist executes art through movement or voice, be it dancing, singing, or acting. So, you should include a list of credits and accomplishments on a performing arts resume that'll convince the director to hire you for the gig.
By the way—
You're walking in for an audition, and the casting director's eyes are piercing through you. Like nobody, you understand the importance of the first impression.
If you craft your resume format right, you'll get closer to hear "You're in."
Be specific. If you specialize in more than one discipline, choose between writing a dancer, singer, or acting resume, depending on the job you're pursuing. Don't mix everything up in one document.
Keep your resume on one page. That's another argument for dividing your resumes per discipline, not the industry.
Design a clean and professional resume header with your personal information. On top of the contact details, your employer wants to know your height, hair, and eye color. If you're going for a costume role, you may be required to tell them your weight and measurements, too.
Mention any affiliations you belong to, e.g., SAG or TANYS.
Put a face to your name with a performing arts resume headshot (8x10). Place it in the right upper corner. If you decide to add a couple to prove your abilities (strength, turns, or costume fit), keep them as separate attachments not to distract the reader.
Create relevant resume sections like your performance summary, experience, education and training, and special skills.
Most performing arts resumes are written in column or list forms. If the titles of your gigs are long, use the list form. And the other way round—go for columns if short.
Either way, use the reverse-chronological resume format and sort your section items from more to less recent.
Choose a ballet-classic resume font, like Arial or Verdana.
Figuring out the best file format for your resume? The answer is to Choose Between PDF And Word Resume Formats
2. Tell Your Story in a Resume Objective or Resume Summary
Talent shows.
They can give you childhood trauma or moments of glory. And it's clear, you're all in for the second scenario.
So deliver your elevator pitch with superior confidence. It can be either in the form of a resume summary or objective. Both land right below the resume header, so you can be sure they'll be read.
If you have on-stage experience, write a compelling career summary that highlights your qualifications and proudest moments.
But, if you're only an aspiring performer, go for a career objective—it puts focus on the skills and dedication.
Find out what you shouldn't put on your resume. Read about it in our guide: 15+ Things You Shouldn't Include On Your Resume
3. Synchronize the Job Description With Your Performing Experience
Dancing in duets or groups ain't easy. There's no room for everyone at the front.
In your performing history, there's no room for irrelevant experience. So give the employer what they want and match your resume to the job description.
Did you work in a theater as a student? Make sure your relevant experience lands on your resume: How To Write A Student Resume
4. Make Room for Some Drama in the Education Section
Find speaking about your education as easy as shuffle-ball-change-heel move:
Yoko Ono dropped out of college. See how she would include that on her resume: Tips To List Unfinished Studies On Your Resume
5. Show Off Your Special Talents and Skills
Life's not a bed of roses if you're a performing artist. Nonetheless, you wish to have so many thrown at your feet that's enough to make a rose jam.
Let the artistic director learn about your skillset and give you such an opportunity.
Stay relevant to the skills the director wishes you to have. If you're going for a ballet dancer audition, making headstands won't get you cast.
Be sure to mention only those skills you know you have. Don't pretend and make up lies on your resume.
Sample Performing Arts Resume Skills
Acting
Attention to detail
Body language
Charisma
Creativity
Dancing
Dedication
Flexibility
Good memory
Music and instruments
Networking
Physical strength
Public speaking
Resilience
Self-discipline
Singing
Stamina
Quick learning
Read why a mix of hard and soft skills should be on your resume playlist: Best Examples Of Hard And Soft Skills
When making a resume in our builder, drag & drop bullet points, skills, and auto-fill the boring stuff. Spell check? Check. Start building a professional resume template here for free.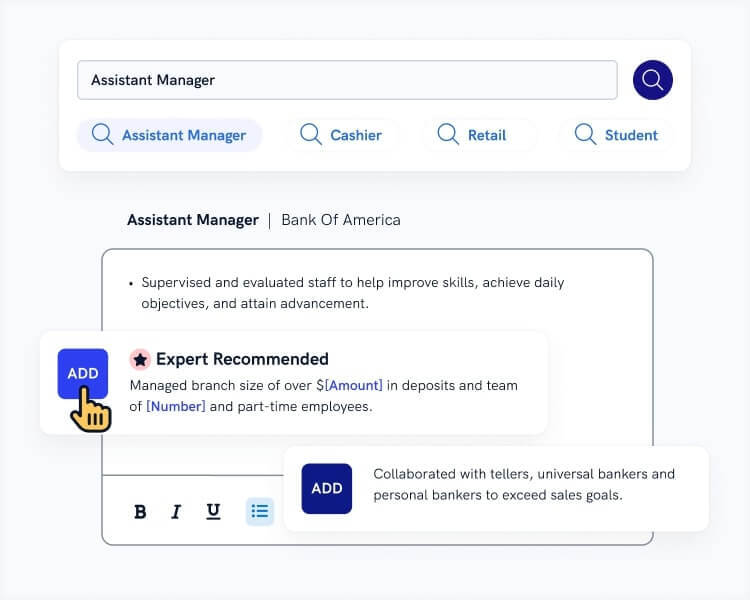 When you're done, our free resume builder will score your resume and our resume checker will tell you exactly how to make it better.
6. Strut Your Stuff in the Additional Sections
Try freestyle and give your original voice to your resume for performing arts in a couple of additional sections.
If you still have some space, relevant hobbies & interests in performing arts resumes make a thought-out addition. See how you can write about: Your Relevant Hobbies And Interest On A Resume
7. Put Your Best Foot Forward in the Performing Arts Cover Letter
If you think writing a cover letter deserves a cut from the script—dramatic pause—you're wrong. The audience won't even see the lead actor on stage without the crew behind the curtain.
Pro Tip: If you have a Broadway-worthy accomplishment in your career, add it to your cover letter in a postscript.
So, there you have it—
Fingers crossed for your next performance. You'll do a fantastic job!
Plus, a great cover letter that matches your resume will give you an advantage over other candidates. You can write it in our cover letter builder here. Here's what it may look like: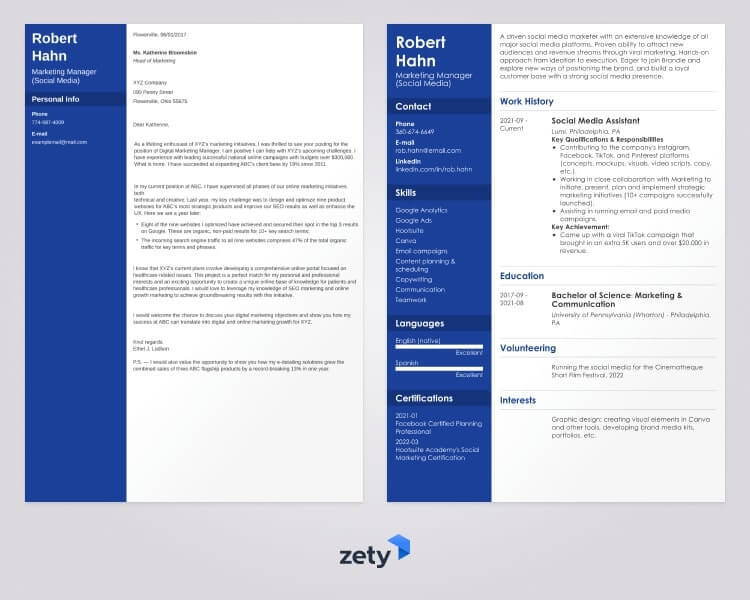 See more cover letter templates and start writing.
Do you have other tips or thoughts about writing performing arts resume examples? How about a child's or teenager performing arts resume—do you wish to learn more about them, too? Give us a shout in the comments section!
About Zety's Editorial Process
This article has been reviewed by our editorial team to make sure it follows Zety's editorial guidelines. We're committed to sharing our expertise and giving you trustworthy career advice tailored to your needs. High-quality content is what brings over 40 million readers to our site every year. But we don't stop there. Our team conducts original research to understand the job market better, and we pride ourselves on being quoted by top universities and prime media outlets from around the world.
Sources