Paraeducator Cover Letter Samples (Any Experience)
You compare writing cover letters to supervising children during breaks. What if I told you writing a paraeducator cover letter can feel like a summer break instead?
You've probably drafted several IEPs in your career, if not dozens, but you're hesitant about the content of your cover letter.
"What should I even write about?"
Oh!
You know exactly what! Match the curriculum with the student's needs.
Read on to find out that it's just as easy, and be ready with your paraeducator cover letter in no time.
This guide will show you a paraeducator cover letter example and the best tips on writing a cover letter for a paraeducator step-by-step.
Want to write your cover letter fast? Use our cover letter builder. Choose from 20+ professional cover letter templates that match your resume. See actionable examples and get expert tips along the way.
Sample cover letter for a resume—See more cover letter templates and create your cover letter here.
Feeling like checking other job-related writing guides? Go ahead with the ones below:
Paraeducator Cover Letter Example
Daryl F. Curtis
Paraeducator
804-642-7415
darylcurtis@email.com
linkedin.com/in/darylfcurtis
Hayes, 9/20/2021
Delores Alexander
Educator
Advantage Charter School
2416 Biddie Lane
Hayes, VA 23072
Dear Delores,
When I decided to relocate to Hayes, VA, I needed to say goodbye to my students, and I would never have realized it could be this hard. We've grown together. And proof of that is the thank-you gift I received from both the students and their parents. At that time, I knew I've been doing everything right.
I'm an educator with 4+ years of experience, with most of that time spent working with children with special needs. In the job posting, you wrote you need a paraeducator with active listening and communication skills, special needs experience, and class material development practice. I'm sure my experience to date will fit your needs:
Active listener and excellent communicator

—Held 1-0-1 sessions with a troubled child, helping him out with English and Math and ultimately raising his performance score by a 1.5-grade point.

Special needs experience

—Working daily with 20 special needs students in a classroom, involving task assistance, comfortable atmosphere building, and behavior support.

Developing class materials

—Supported the teacher with supplemental materials based on a curriculum for various age groups.
When I heard about your makerspaces at school, I knew the Advantage Charter School is the one I'd love to work for. It's always been about teaching others not to give up, has it?
Why don't we set a date in our calendars to meet and discuss my candidacy for this position? I'd love to show you that you need me in your work life.
With best regards,
Daryl F. Curtis
Paraeducator Cover Letter Template
Use the below best tips on writing a paraeducator cover letter:
1. Set Up Your Paraeducator Cover Letter Format
Cover letter formatting isn't your makerspace. There's no room for failure here.
Set aside some PPA to create the best looking cover letter based on the below points:
Use the same design as for your resume.
Make enough white space by setting 1-inch cover letter margins, line spacing between 1 and 1.15, and double spaces between paragraphs.
Choose Calibri or Arial as your cover letter font. Go for 10–12 pt maximum in font size.
Create your cover letter title out of your name, the job title you're chasing, and "CoverLetter" at the end. Save it to PDF.
Left-align to end up with a perfect cover letter.
Draft an outline for your cover letter to stick to 3-4 paragraphs that fit in one page.
Read more: How To Write A Cover Letter For A Job?
When making a resume in our builder, drag & drop bullet points, skills, and auto-fill the boring stuff. Spell check? Check. Start building a professional resume template here for free.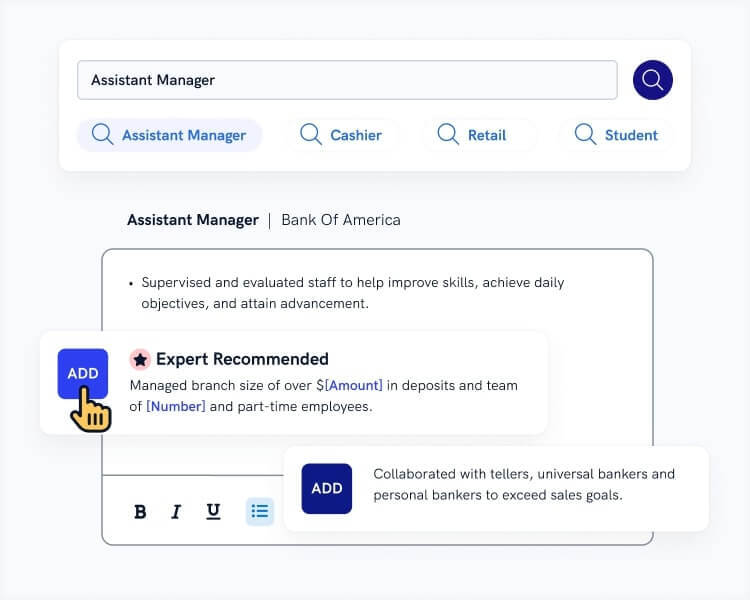 When you're done, our free resume builder will score your resume and our resume checker will tell you exactly how to make it better.
2. Give Away Your Personal Details in the Header
"It cost me so much energy to find who the candidate actually is that I gave up."
Don't be that candidate.
Let your recruiter appreciate an open-source cover letter header. Here's how:
Include your personal information: full name, job title, phone number, and email address. Copy all that from your resume heading to be quick.
Write a place and date after one line.
Address your cover letter directly to the recruiter, using their name. Find it in the job ad, company website, or LinkedIn profile. You can call the place if everything else fails.
To your recruiter's address, add their job title, company name, and mailing address.
Read more: Cover Letter Heading 101
3. Surprise Your Recruiter With an Achievement at the Start
Your job in the cover letter opening is to hook the reader and make them excited for reading on.
So for the formative assessment to go smoothly, share a snippet of your success and hear them say—
"They're the one."
Find below great ways to start your cover letter:
Read more: Ways To Sell Yourself In A Cover Letter
4. Describe Your Experience and Skills in the Cover Letter Middle
It's time you proved you're Carol Dweck, who not only developed the "growth mindset" term but follows it, too.
See ways to write about your hard work, overcome challenges, and achieved successes:
Read more: What Should You Say With Your Cover Letter?
5. Highlight Your Worth and Ask for an Interview
So—
Are you fighting to educate children from all backgrounds? Prove that's your motivation and save yourself a seat at an interview.
Or, use these ways to convince the employer of your caring approach and passion for teaching:
Tell them what inspired you to become and thrive as a teacher.
Refer to the school's mission.
Comment on the latest events at school and how you can solve their problems.
Make yourself heard and ask directly for an interview.
Read more: What To Include On A Cover Letter
6. Sign Off the Paraeducator Cover Letter
Before you call it a day and send your recruiter to call you, sign your paper:
Kind regards
Best regards
Respectfully
Yours sincerely
Thank you.
Add your full name right under, with or without a digital signature.
Great job!
On the SPAG, that's a full-blown 20/20.
Read more: Close Your Cover Letter In One Of Those Ways
Plus, a great cover letter that matches your resume will give you an advantage over other candidates. You can write it in our cover letter builder here. Here's what it may look like: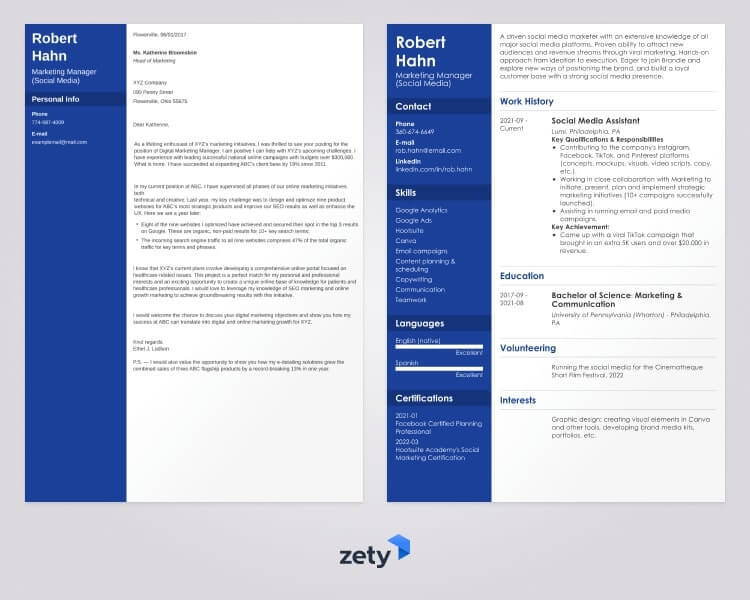 See more cover letter templates and start writing.
Thank you for reading!
What do you think of this sample cover letter for a paraeducator? Did you find your resume profile difficult to write in the cover letter for a paraeducator with no experience? What would you like us to write more about?
Let us know in the comments below!
About Zety's Editorial Process
This article has been reviewed by our editorial team to make sure it follows Zety's editorial guidelines. We're committed to sharing our expertise and giving you trustworthy career advice tailored to your needs. High-quality content is what brings over 40 million readers to our site every year. But we don't stop there. Our team conducts original research to understand the job market better, and we pride ourselves on being quoted by top universities and prime media outlets from around the world.