Preschool Teacher Cover Letter: Examples & Template
From nursery rhymes to teaching pre-skills, you're a seasoned early childhood education expert. Learn how to pair that with a perfect preschool teacher cover letter.
Writing a preschool teacher cover letter? That's a walk in the park! Except—
You may be great with kids—excellent, even. But without sufficient knowledge of how to pour your prowess in child development onto your preschool teacher cover letter, it actually becomes quite challenging.
So, you're definitely going to need a lesson plan.
In this article, we'll show you the best tips for cover letter writing for preschool teachers. You'll see a sample preschool teacher cover letter, and then find out how to create an even better one for yourself.
Want to write your cover letter fast? Use our cover letter builder. Choose from 20+ professional cover letter templates that match your resume. See actionable examples and get expert tips along the way.
Sample cover letter for a resume—See more cover letter examples and create your cover letter here.
Looking for another job in education? We've got guides for those too! See them here:
Preschool Teacher Cover Letter Example
Elsie Elmore
Preschool Teacher
2958 Zimmerman Lane
Los Angeles, CA 90017
213-550-0732
ElsieElm@zetymail.com
17/09/2019
Rae Daniels
Director of Rising Stars Academy
1898 S Clyde Morris Blvd #610
Daytona Beach, FL 32119
Dear Rae,
It was sad and heartbreaking for me to leave my previous position at the Bright Horizons preschool, where I left a group of 52 wonderful angels who were under my direct care. Fortunately, I found the opening for a similar position in Rising Stars Academy online, and was instantly enamored in your emphasis on providing an enriched educational experience and developing family bonds. I think I'd fit in great and could help create an educational foundation for your pupils.
In Bright Horizons, I came up with the idea of doing special weekly themes to energize the kids and stimulate their imagination. Overall, it was a massive success, with over 120 themes in total being created. I got several commendations, from both the parents and even 3 personal commendations from the director.
By helping to foster lifelong relationships with our little community, Bright Horizons was eventually nominated at the Kids for Community 53rd Family Picnic as the most friendly, inclusive, and character-building preschool in the district. It's an achievement I am most proud of, as I personally put in a lot of work to make everyone feel welcome in our group.
Rae, I'm absolutely certain I could recreate that (and more!) as a preschool teacher for the Rising Star Academy. Could we schedule a meeting to talk some more about my plan to raise the average test scores of your students?
Sincerely,
Elsie Elmore
213-550-0732
ElsieElm@zetymail.com
Delightful, right? Every parent would love a preschool teacher like that.
So, get ready to write an even better preschool teacher cover letter of your own! If you're still working on your resume, you'll find more advice here: Preschool Teacher Resume: Examples & Writing Guide
Preschool Teacher Cover Letter Template
This is how you can write an effective preschool teacher cover letter:
1. Fix Your Preschool Teacher Cover Letter Formatting
To be trusted with caring about the youngest, you can't submit your cover letter on a coffee-stained piece of paper you played a few tic-tac-toe games with one of your little ones.
That just won't cut it.
You need to format your cover letter properly to get anywhere:
Firstly, you need proper cover letter margins: 1" of space on every side.
Set the line spacing to 1 or 1.15. Double between paragraphs.
Read more: Modern Cover Letter Templates to Download
2. Prepare an Elegant Header for Your Preschool Teacher Cover Letter
When you start out your cover letter, keep one thing in mind: consistency.
In general, your cover letter header should mirror the design of your resume's header. Nice matching patterns are pleasant to look at, anyway.
Other than that, this is how to write the rest of your cover letter address:
Start with your contact information at the top. E-mail address, phone number and name are staples, but LinkedIn and other professional websites are a plus as well. Skip this if your contact info is already in the header, as mentioned above.
Skip a line, write down the date and place of writing.
Leave another blank line, then include the contact info of the kindergarten and the name of the person who's most likely to read your letter.
On that last note, if you don't know the name of the person, finding out can be a little like a game of cat and mouse. However, the easiest route is usually best: just call in directly.
Read more: Parts of a Cover Letter: How to Structure Your Document
3. Utilize the Opening of Your Preschool Teacher Cover Letter Properly
Between 2018 and 2019, the number of preschool and kindergarten teachers almost doubled at 45.7% growth.
That's an astronomically, incomprehensible number of candidates you have to go up against.
That means, your cover letter should swing for the fences from the very beginning. After a polite cover letter greeting (Dear + the recruiter's name), start with a strong opening paragraph:
The first sentence of your cover letter should express your excitement, name the job you're applying for, and mention your years of experience.
Then, immediately prove your value by briefly describing a couple of your proudest professional achievements. Use numbers to really make them stand out!
Read more: How to Start a Cover Letter: Ideas, Examples & Tips
4. Prove You're the Asset Their Pupils Need
Believe it or not, recruiters are much like children.
All you need to win them over is a bit of candy.
In this case, the candy we're talking about is achievements and career wins!
Utilize the middle of your cover letter to keep showing your achievements from previous jobs. Using numbers is super crucial here. "Entertained children" sounds really drab in comparison to "Provided entertainment to over 45 children daily while maintaining 100% accident-free record."
To top that, try to tailor the content of your preschool cover letter to what the job posting said. By showing you have the skills to fix the issues that they need fixed, you pull ahead of your competition as the clear #1 choice.
Read more: How to Write a Cover Letter with No Experience
5. Demonstrate Why Teaching at This Preschool Would Be the Best
Do you know why you're applying for this position in particular?
In early childhood education, "because you're hiring" isn't too convincing.
This job requires special amounts of patience, empathy, and love for kids. Making them open up, broadening their horizons, and encouraging to ask questions are crucial qualities of a good preschool teacher.
Especially since they get so attached, you really need to convey the message that you're going to stay for a long time. Make that your top priority.
Try to find out what makes this facility different from others, something that really speaks to you. Mention that in your preschool cover letter—this will show you're in tune with their values and goals.
Read more: What Should a Cover Letter Say? Expert Advice & Examples
6. End Your Cover Letter for Preschool Teachers on a Strong Note
One thing to avoid is a boring close-out. You want to do the complete opposite, and write a cover letter ending that will leave jaws agape.
How exactly do you do that?
By offering them something they clearly want and need to see:
Reiterate that you are a great fit to hire. Tell them why you think so, and how excited you are to work with their pupils.
Make a promise to deliver on something exciting for the school, like "increase test scores by an average of 25%."
Read more: Teacher Interview Questions and Answers
7. Sign Off and Name the Preschool Teacher Cover Letter
We're just about heading for nap time, but first, one more thing to sort out: signing off.
Sometimes, it can be a difference-maker. And some recruiters really don't leave any stone unturned.
Use a polite statement like "Sincerely" to end your letter.
Sign with your full name, repeat with your LinkedIn or e-mail and phone number.
If you have a digital signature and/or were asked to include any cover letter enclosures, now would be the time.
Save the document as a PDF and give your cover letter file a good name. It's all about standing out.
Pro Tip: Don't be shy and definitely send a follow-up on your job application about a week or so after your original e-mail.
When making a resume in our builder, drag & drop bullet points, skills, and auto-fill the boring stuff. Spell check? Check. Start building a professional resume template here for free.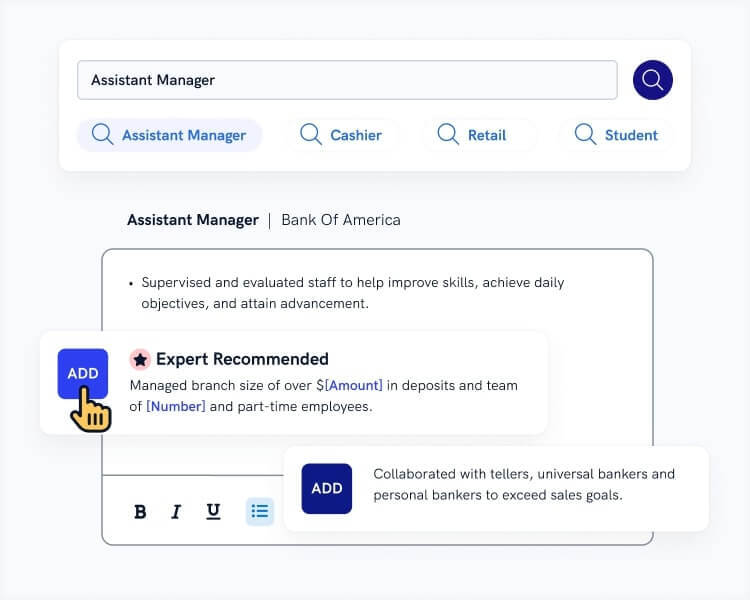 When you're done, our free resume builder will score your resume and our resume checker will tell you exactly how to make it better.
What did you think about this preschool teacher sample cover letter? Do you have any thoughts or tips to share with the class? Head to the comments and let us know!
About Zety's Editorial Process
This article has been reviewed by our editorial team to make sure it follows Zety's editorial guidelines. We're committed to sharing our expertise and giving you trustworthy career advice tailored to your needs. High-quality content is what brings over 40 million readers to our site every year. But we don't stop there. Our team conducts original research to understand the job market better, and we pride ourselves on being quoted by top universities and prime media outlets from around the world.