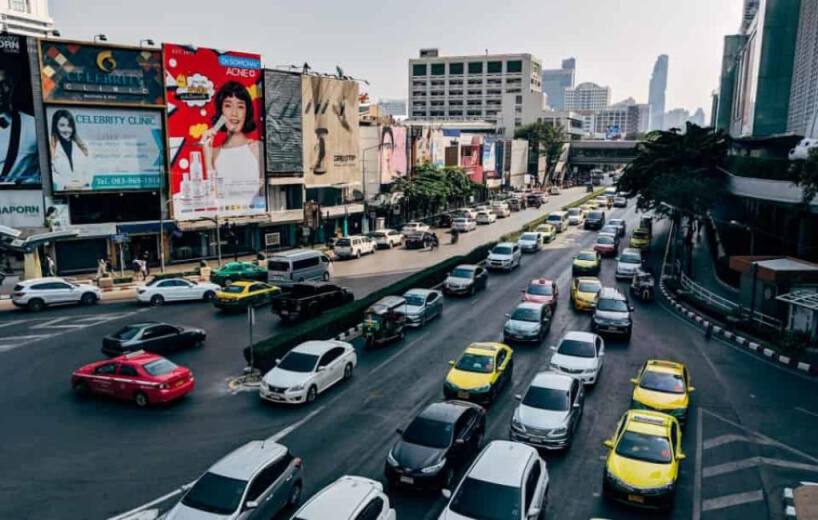 Uber Driver Resume Sample and Job Description
Looking to become an Uber driver but can't figure out how to write a good resume? Rev up your engine and prepare to learn with this expert Uber driver resume writing guide.
Are you looking to get your foot in the gig economy door?
Maybe looking for a part-time job?
Certainly not a shabby choice—research suggests Uber drivers enjoy a higher level of emotional well-being, largely because of the added flexibility.
Keep reading and you will find:
An Uber driver resume template better than 9 out of 10 others.
How to write an Uber driver resume that's bound to get results.
Tips and examples of how to put skills and achievements on an Uber driver resume.
How to describe work experience on a resume for an Uber driver.
Want to save time and have your resume ready in 5 minutes? Try our resume builder. It's fast and easy to use. Plus, you'll get ready-made content to add with one click. See 20+ resume templates and create your resume here.
Sample resume made with our builder—See more resume examples here.
Looking for different jobs? Check out some of our other guides from the list below:
Uber Driver Resume Sample
Gregory Gordon
229-861-4233
gregorygordon@armyspy.com
linkedin.com/in/greggordon
Resume Objective
Personable college student with over 2 years of customer service experience and 1 year of Uber driving experience aiming to translate attained skills and knowledge and provide high quality, enjoyable fares by joining Uber's cohorts. Three time Employee of the Month at Starbucks renowned for an ever-present smile and cheer.
Experience
Uber driver
Uber, Los Angeles, CA
March 2020–present
Completed over 1000 successful drives.
Maintained 100% clean driving record.
Ensured riders had a pleasant trip resulting in 4.5 rating.
Barista
Starbucks, Los Angeles, CA
February 2018–March 2020
Catered to the needs of an incredibly diverse clientele.
Served various drinks in a very busy location, often seeing over 700 clients daily.
Trained 10+ new hires to become excellent baristas and customer service providers.
Reduced quarterly number of incoming complaints by 9%.
Showed quick learning capabilities by finishing onboarding 6 weeks faster than other employees.
Key Achievement: Three-time Employee of the Month.
Education
Bachelor of Applied Psychology
University of California, Los Angeles, CA
Expected Graduation: 2023
Skills
Customer Service
Communication
Time Management
Driver's License
Attention to Detail
Sense of Direction
Knowledge of Local Routes and Areas
Vehicle Maintenance
Language skills
Hobbies
Coffee brewing
Motorsports
Here's how to write an exemplary Uber driver resume:
1. Format Your Uber Driver Resume Correctly
Uber drivers safely transport passengers between places in their own vehicles. They are free to set their own working hours. To be a good Uber driver, you need to be a conscious, confident, and skilled driver, who is always dependable, never late, and a great communicator.
In this profession, "time is money" applies way more than usual.
And make no mistake—
That rule pertains to your resume, too. If your application rambles too long and is generally inaccessible, your chances at getting the job will speed away faster than a freshly tuned-up Ferrari.
That's why you need the right resume format.
For an Uber driver, the reverse chronological format is unmatched.
It's the best way to quickly show off you were made for the road (and the job).
Here's some more quick tips for you to follow:
Include enough white space on your resume to facilitate reading.
Lastly, save it as a PDF, if they accept it as a format.
Choose a good resume template which is ATS-compliant.
Regarding resume length, this is definitely not a long-haul drive. One page will do just fine.
Read more: Best Resume Types
2. Pick the Best Resume Profile for Your Uber Driver Resume
The whole purpose of Uber as an app is to get you from point A to point B in as little time as possible.
Let's apply the same principle to your resume, shall we?
We can do that through what's called a resume profile. It's a concise statement used to tell the recruiter "Your Uber's here!" and get them to hire you.
There are two options for you to choose from:
Write a resume objective if you're inexperienced.
Focus on stating what you've learned so far and how it makes you a good fit even though you lack relevant job experience. Include any transferable skills you may have.
Got more than 2 years of experience? Go with a resume summary.
It shouldn't be longer than 3–4 sentences succinctly describing your past experience and achievements, with numbers to back those claims up accordingly.
Talk about your best skills and impressive achievements using the job ad as your guide. It's called tailoring a resume and helps pass the ATS (Applicant Tracking Systems) scan.
Pro Tip: It's easier to write your resume intro sentences when you can see the rest of your resume ready before your eyes, so you can come back to it later.
3. Write an Uber Driver Resume Job Description
If you want Uber to hire you, you first need to prove you're an experienced driver and not a road rager. Here's how to describe job responsibilities:
How to Put Uber Driving on a Resume
Include your most recent job first.
State your job title, the company name and the time you spent working there.
Use action words to convey the message that you're the right person for the job.
Use numbers to quantify accomplishments. It makes them that much more tangible.
Your achievements can include: optimizing vehicle position to reduce wait times, maintaining a clean vehicle, earning a high rating by providing exceptional customer service, handling financial reports, and the like.
Uber Driver Job Description for a Resume
Uber driver
Uber, Los Angeles, CA
March 2020–present
Completed over 1000 successful drives.

Maintained 100% clean driving record.

Ensured riders had a pleasant trip resulting in 4.5 rating.
Pro Tip: If you don't have much (or any) experience to list in these sections, bumping up your education to come before work experience might be a good idea.
4. Deliver the Perfect Education Section on Your Uber Driver Resume
No matter how convinced you may be otherwise, you need to list your education on an Uber driver resume.
Obviously, you don't need to be an honor roll student with a 4.5 GPA.
List your school name and years of attendance.
Then, try to brainstorm other qualities that speak more toward your dependability, time management, work safety or other employability skills. Including elements from your school or college life that fit that bill could help as well.
Read more: Best Extracurricular Activities to List on a Resume
5. Drive Up Your Chances With a Great Skills Section in Your Uber Driver Resume
Think about this—
Uber drivers don't get taken for a test drive around rush-hour San Francisco as part of the recruitment process. Meaning, you won't get to show off your driving skills in person.
So, you have to demonstrate them well on paper. Describe the soft skills and the hard skills you bring to the table.
Use the list below as inspiration:
Uber Driver Resume Skills
Knowledge of traffic laws
Excellent driving
Maintaining good vehicle condition
Knowledge of local roads and areas
Road safety
First aid
Sense of direction
Managing optimal routes
Multitasking
Positive attitude
Hand-eye coordination
Ability to work under pressure
Pick a good mix of the above and put them on your resume to guarantee yourself a job! Don't lie on your resume, though. If you don't feel confident about it, don't mention the skill at all.
When making a resume in our builder, drag & drop bullet points, skills, and auto-fill the boring stuff. Spell check? Check. Start building a professional resume template here for free.
When you're done, our free resume builder will score your resume and our resume checker will tell you exactly how to make it better.
6. Add "Other" Sections to Your Uber Driver Resume
An eye-catching resume is one that shows character, passion, and commitment.
A "Miscellaneous", or "Other" section can help you add a bit of color to your application. Take a minute to consider tiny details about you. You're bound to come up with something that would translate well onto an Uber driver resume.
Try thinking of things like hobbies, interests, special achievements or projects,volunteer work, awards, or language skills.
Pro Tip: If you are a licensed operator of non-passenger vehicles, you can list that too! You won't be taking fares in them as an Uber driver, but it shows your versatility behind the wheel.
7. Attach a Cover Letter to With Your Uber Driver Resume
Newsflash—you need a cover letter.
Sheesh, sounds like tire-screeching nonsense, doesn't it?
Truth is, no application is complete without one.
Here's how to write a cover letter for a job:
To make sure your application doesn't get lost, you can send a polite follow-up about a week after submitting it.
Plus, a great cover letter that matches your resume will give you an advantage over other candidates. You can write it in our cover letter builder here. Here's what it may look like: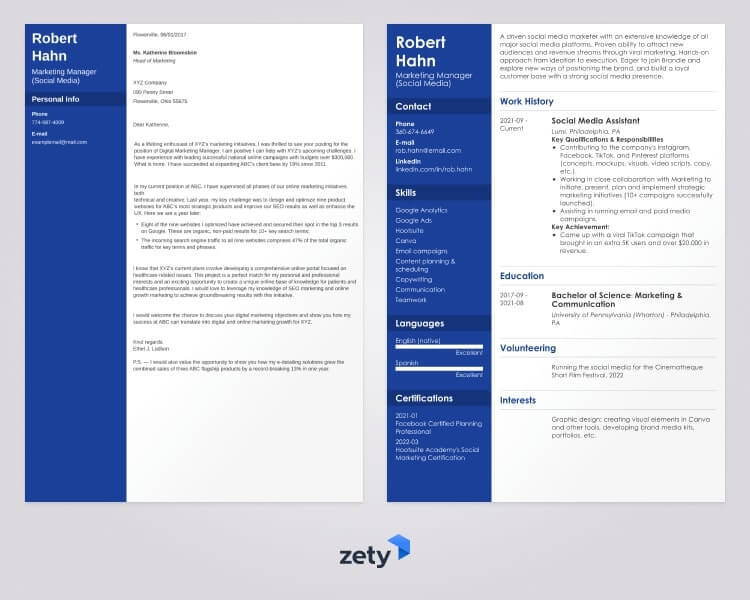 See more cover letter templates and start writing.
Done! Your destination is on the right.
This is how to write a resume that's a sure-fire success!
Do you have any of your own secret shortcuts to share? What do you dislike writing the most about on your resumes? Let us know in the comments!
About Zety's Editorial Process
This article has been reviewed by our editorial team to make sure it follows Zety's editorial guidelines. We're committed to sharing our expertise and giving you trustworthy career advice tailored to your needs. High-quality content is what brings over 40 million readers to our site every year. But we don't stop there. Our team conducts original research to understand the job market better, and we pride ourselves on being quoted by top universities and prime media outlets from around the world.