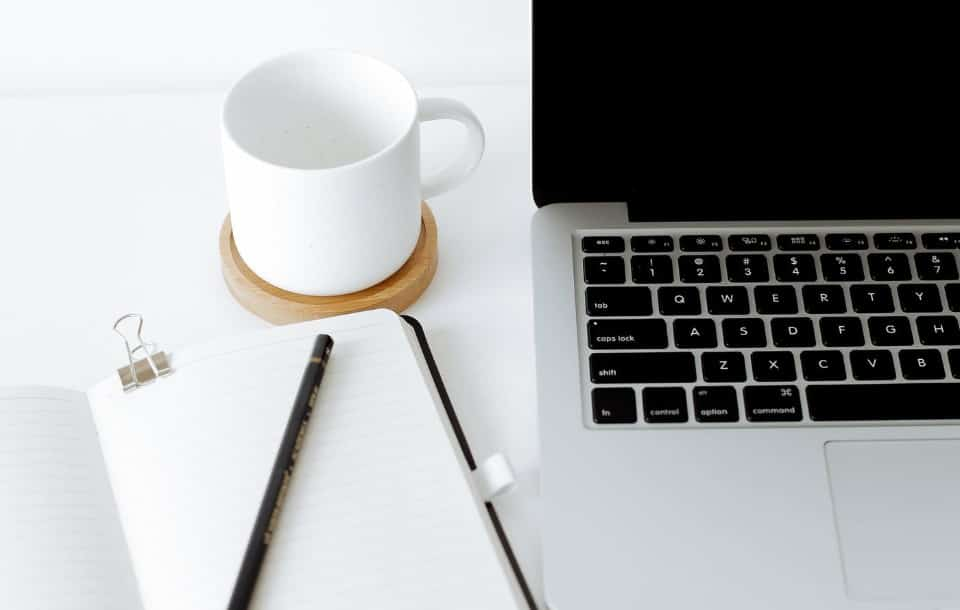 How to Write an Effective Resume Job Description + Examples
When it comes to a job application experience is king. Learn how to write a resume job description that'll be your recruitment crowning glory.
What is a resume job description? When you hear the words "job description" your first thought is probably what you see in job ads. Literally the description of the job, its duties, and requirements.
But a resume job description is the section of your resume where you list your prior work history and professional experience. It's the most important part of your whole resume because your job description needs to prove you have the experience and skills required to excel in the role you're applying for.
It's fair to say that your whole job application hinges on your resume job description. It's absolutely critical that you get it right. This guide will help you learn how to write a job description on a resume and give you plenty of examples, so you can see how it's done.
Want to save time and have your resume ready in 5 minutes? Try our resume builder. It's fast and easy to use. Plus, you'll get ready-made content to add with one click. See 20+ resume templates and create your resume here.
Sample resume made with our builder—See more resume examples here.
If you're an employer who wants to write a job description for a job ad then take a look at this guide: How to Write a Job Description (Free Template and Examples of Job Ads)
And we've got plenty of other advice to help you optimize your resume and job description:
Resume Job Description Example
Jeff Siegfried
jsiegfried_zety@gmail.com
linkedin.com/in/jsiegfried_zety
202 555 0191
Skilled electronic technician with 9+ years of experience. Accomplished in testing, repair and prototyping. Seeking to raise the bar on all new product line technical tasks at Grundvos Manufacturing. Exceeded company standards at Magnetron systems by maintaining a 90% plus score on all KPIs. Chosen from a pool of 20 competing team members nationwide to work as a trainer for technician interns.
Work Experience
Electronic Technician
Magnetron Systems, San Antonio, TX
Feb 2013–Present
Served as electronic technician in an industrial machinery firm.
Conducted build, test and repair work on electronic components for 15 unique product lines.
Exceeded corporate performance targets with a 90% plus score on all KPIs for all quarters of employment.
Chosen from a team of 20 competing team members nationwide to provide in-person and remote training for technician interns across the business.
Trained 18 new starters in corporate policy and industry-leading health and safety practises.
Electronic Technician
Thanos Electronics, San Antonio, TX
July 2011–Feb 2013
Assembled and tested prototype circuit designs for domestic appliances.
Designed improvements to testing procedures that reduced average testing cycle time by 15%.
Promoted the use of more energy efficient components that reduced electricity consumption in market leading models by an average of 10%.
Education
Bachelor of Electronic and Computer Engineering Technology, 2008-2011
Kansas State University Polytechnic Campus, Salina
Certification
ISCET Master Certified Electronics Technician (CET-MA)
ISCET Certified Technical Instructor (CTI)
Skills
Analytical skills
Electronics design
Installation
Interpersonal skills
Problem solving
Repair
Testing
Troubleshooting
Volunteering
Technical advisor and mentor for Southwest Districts Robotics and Electrical Engineering Club.
How to Write a Job Description on Resume
It's worth repeating that this is the single most important part of your resume. For many recruiters and hiring managers it's the only section that counts, so you need to make sure your job description is polished to perfection. Here's how.
1. Use a Clear Heading
Label your job description section using one of the following titles:
Work Experience
Work History
Employment History
Professional Experience
Experience
You shouldn't use the title "Resume Job Description" though. It's exactly the same thing, but it's not used as a standard section heading on resumes.
And you should set your heading in a resume font that's larger than the body text of your job descriptions. You can also use bold or ALL CAPS for added emphasis.
2. Put It in the Right Place
For most candidates, your resume job description should be the first section of your resume proper, following immediately after your resume introduction. However, if you've just graduated or you're still studying you can put it after your education section. Here's the standard order of resume sections for a chronological resume.
Name and Job Title
Contact Information
Resume Introduction (Summary or Objective)
Resume Job Description
Education
Skills
Additional Sections (e.g. Certifications, Hobbies and Interests)
3. Follow the Right Format
Your resume job description should always be presented in reverse chronological format. Your most recent or current job comes first, then you work back from there. Which raises the question, how far back should a resume go?
And the answer is around 10–15 years, as long as it's relevant experience. But that figure isn't set in stone and will vary according to your work history, whether you have employment gaps and whether you have a lot of freelance experience.
The key takeaway is as long as your experience is relevant and your resume is targeted to the ad job description, you don't have to stick to a one-page resume. A two-page resume or even three pages is fine for experienced candidates.
Read more: Best Resume Format: 3+ Professional Examples
4. Stick to a Standard and Consistent Layout
Start off each entry in your resume job description with the same basic information. You should include:
Your job title
The name of the employer
Location of your workplace
Dates of employment. Using "present" as the end date if you still work there.
You can use bold or italics to highlight important information, but be consistent with any formatting you choose to use.
Then follow up with 3–6 bullet points that describe your job responsibilities. Use a higher number of bullet points for more recent and more relevant experience, and fewer for older and less relevant experience.
Read more: Best Resume Layouts: 20+ Examples
5. Optimize Your Bullet Points
It's not enough to just throw in a few bullet points and hope for the best. They're a great addition to your resume job description but to give them maximum impact you should ensure they're perfectly optimized. Here's how to do it:
Read more: How to Use Bullet Points on a Resume Effectively
6. Target Your Resume Job Description
Don't just copy and paste a job description in your resume for every application you make. Take the time to tailor your resume job description to the unique requirements of each job. Do that by carefully reading the job ad, noting all the key requirements mentioned, and then mention examples of your own skills and experience that prove you'll be a good fit.
Read more: Targeted Resume Template: Example & How to Write One
7. Include Keywords
Why do you need to include keywords in your resume job description you ask? The reality is that your application is likely to be assessed by an algorithm before it gets read by a human. Most companies use ATS resume software to scan incoming applications.
That software seeks out keywords to help it decide whether to accept or reject an application. Just as with targeting your resume, use the job ad as your guide and look for the following types of keywords to include in your job description:
But don't just spam keywords. Ensure your resume job description retains a smooth and natural flow. And only include keywords for skills and experience you actually have. It should go without saying but lying on a resume is never an option.
8. Be Selective
We've already discussed targeting your resume, but there's another way you can be more selective and focused to improve your resume job description.
If you're a highly experienced candidate then consider how far back should your resume go. A good rule of thumb is to go back no further than 10-15 years. Space on a resume is at a premium and irrelevant experience from many years ago isn't worth including.
9. Prioritize Information
Consider the order in which you present information in your resume job description. Just like the rest of us, recruiters are busy people. They'll often give your resume a quick scan rather than read every single word.
To take this into account, make sure you list your most relevant experience and most impressive accomplishments first in your job description for each role. Putting them further down in your bullet point list means they could get missed altogether.
When making a resume in our builder, drag & drop bullet points, skills, and auto-fill the boring stuff. Spell check? Check. Start building a professional resume template here for free.
When you're done, our easy resume builder will score your resume and our resume checker will tell you exactly how to make it better.
Resume Job Description Examples
You've just read the theory, now see how to put it all into practice with a selection of resume job description examples.
Cashier Job Description for Resume
Retail Cashier
July 2019–Present
Southfield Superstore, Branson, MO
Achieved a 2% loyalty card upsell rate in 2020 compared to company average of 1%.
Performed all point of sale procedures accurately and rapidly and achieved a perfect record for end of shift cash reconciliation.
Scored an average of 90% on mystery shopper customer service assessments.
Assisted with shelf stocking and stocking and store cleaning where required.
Read more: Cashier Job Description for a Resume
Customer Service Job Description for Resume
Customer Service Representative
June 2018–April 2020
Ecomm Services, Bakersfield, CA
Achieved a customer retention rate 30% above the company average.
Acted as first point of contact of 30+ stage 1 complaints per week and maintained a complaint outcome satisfaction score of 92%.
Suggested a change to shift patterns based on seasonal demand that reduced average call waiting time by three minutes.
Maintained a 99% accuracy rate for customer account data entry and 100% compliance with personal data laws and regulations.
Read more: Customer Service Job Description for a Resume
Server Job Description for Resume
Head Server
January 2019–February 2020
La Grenouille, Miami, FL
Provided cordon bleu service to up to 70 covers per night in a modern European fine dining restaurant.
Held weekly buzz sessions with front of house team providing training in wine and food knowledge and current upselling strategies.
Increased large group bookings by 15% by creating and promoting a set party menu in collaboration with the head chef.
Constantly monitored customer satisfaction and handled complaints sensitively.
Boosted weekly customer numbers by 10% by monitoring table occupancy and creating different table layout for lunchtime/evening and weekday/weekend sessions.
Read more: Server Job Description for a Resume
CNA Job Description for Resume
Senior Certified Nursing Assistant
April 2012–October 2018
Central Hospital, Newark, NJ
Spearheaded training schedules for junior CNA team members to improve their knowledge of common health conditions and strategies for infection control.
Informed patients and their families of the symptoms and health management techniques for their medical conditions.
Maintained 100% adherence to privacy and HIPAA regulations, and ensured administrative staff did the same.
Delivered services with empathy, care and compassion.
Led a team of 6 CNAs in conjunction with the departmental nursing manager.
Read more: CNA Job Description for a Resume
Receptionist Job Description for Resume
Receptionist
June 2019–Present
Morley & Morris Finance Co., New York City, NY
Efficiently carried out front desk reception duties at a prestigious Manhattan finance firm with a visitor footfall of 100+ per day.
Answered and rerouted incoming phone calls and assisted with internal call centre overflow, maintaining a call waiting time of four minutes. Two minutes below target.
Achieved a perfect record of completing assigned administrative tasks, using extra bandwidth to assist payroll team and speed paycheck processing by 10%.
Maintained an immaculate personal appearance and warm professional demeanor, winning 10 official compliments from visitors for the quality of service provided.
Trained and mentored new reception staff in providing top notch customer service in accordance with company standards.
Read more: Receptionist Resume Examples (Skills, Job Description & Tips)
Office Manager Job Description for Resume
Office Manager
October 2018–Present
ABN Syndicate Inc., Ann Arbor, MI
Led the management of office operations in a busy logistics company. Headed a team of five administrative assistants to ensure maximum operational efficiency.
Achieved budgeting goals through careful cost analysis including achieving a $10,000 annual saving by eliminating wastage due to overordering supplies.
Renegotiated commercial lease on office space to take into account landlord maintenance delays, achieving a saving of $15,000 per annum over a 3-year term.
Switched admin assistant team to Agile working methods and introduced a 360 degree performance review system, increasing team output by 20%.
Read more: Office Manager Job Description for a Resume
Teacher Job Description for Resume
High School Teacher
Elmore Johnson High School, Albuquerque, NM
September 2015–Present
Decreased fail rate by 25% between 2015 and 2020 by creating personalized homework plans for struggling students.
Improved discipline by fairly enforcing clearly laid out rules, eliminating suspensions in the 10th grade age group.
Developed creative and highly detailed lesson plans that were chosen as a model of best practice by the school district.
Communicated clearly and effectively with parents in formal meetings and ad hoc communication as required.
Acted as volunteer mentor for students from economically disadvantaged backgrounds and achieved a 100% pass rate for personal mentees.
Read more: Teacher Resume Examples (Template, Skills & Tips)
Executive Assistant Job Description for Resume
Executive Assistant
Mercury Corporation, Minneapolis, MN
January 2015–November 2018
Planned and managed daily scheduling and facilitated logistics and corporate communication for two C-suite executives in a busy aeronautic engineering firm.
Tasked with implementing time saving methods for executive team. Identified efficiencies that saved an average of 5 hours per week per executive team member.
Improved complaints handling by expediting escalations to correct exec team members and departmental managers, speeding up resolution time by 20%.
Provided project support and completed administrative tasks, handling overflow from office management team and helping to achieve 100% compliance with admin targets.
Read more: Executive Assistant Resume Sample [+Skills & Objective]
Plus, a great cover letter that matches your resume will give you an advantage over other candidates. You can write it in our cover letter builder here. Here's what it may look like: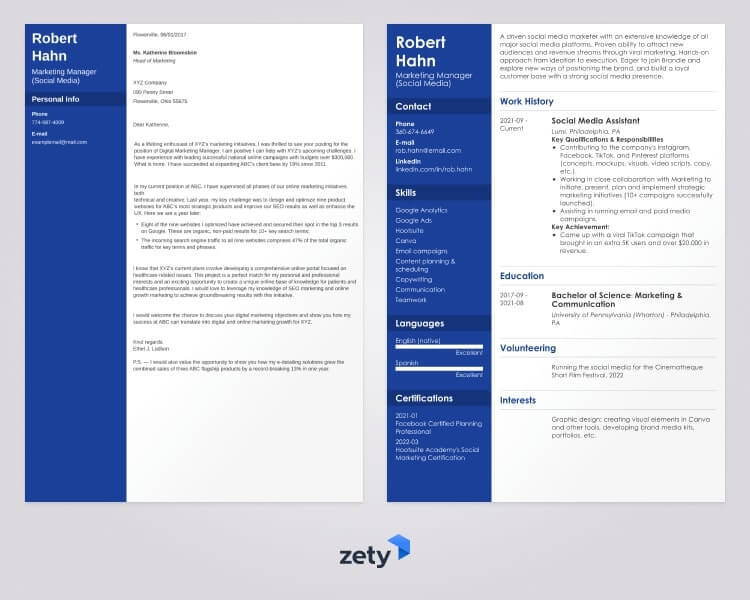 See more cover letter templates and start writing.
Key Takeaway
Once again, your resume job description has to be written well. Recruiters give it more attention than any other part of your resume and it's pivotal to proving you're the best candidate for the job. Here's a quick reminder of how to write a job description on your resume:
Use a clear heading and a consistent easy to read format that contains all the essential info about each job.
Optimize your bullet points to be impactful and focus on your achievements, not just your duties.
Tailor your job description to each new role you apply for.
Include resume keywords.
Be selective with how far back you go in your job description if you've got lots of experience.
Prioritize information in each entry in your job description so your most impressive and relevant experience and achievements come first.
Thanks for reading. Got questions about how to write your own resume job description? Just ask in the comments section and we'll be happy to help.
About Zety's Editorial Process
This article has been reviewed by our editorial team to make sure it follows Zety's editorial guidelines. We're committed to sharing our expertise and giving you trustworthy career advice tailored to your needs. High-quality content is what brings over 40 million readers to our site every year. But we don't stop there. Our team conducts original research to understand the job market better, and we pride ourselves on being quoted by top universities and prime media outlets from around the world.