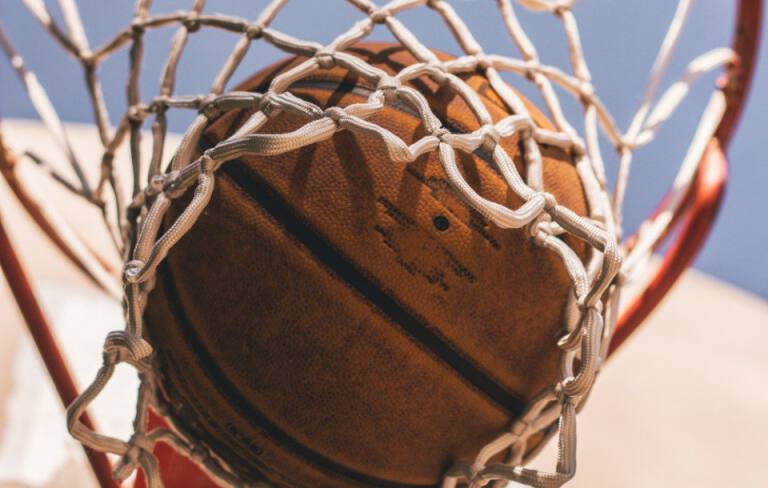 Basketball Coach Resume Sample and Guide (+Template)
If you've been having trouble getting your basketball coach resume to perform, take five and read on. Our guide will turn you into a resume-writing champion in no time.
When you're passionate about sports, you're also likely passionate about winning. That's why looking for coaching jobs and not being to land one must be doubly frustrating. On top of that, according to reports, coaching jobs until 2024 are expected to see an uptick in demand.
If you've not been scoring much lately, don't worry. In this guide you'll see how to write a basketball coach resume that shoots 3-pointers all on its own.
You will also find:
An awesome basketball coach sample resume better than 90% of all others.
Writing tips for a basketball coach resume to get interviewed more often.
Proven advice that will help you describe your skills when writing a resume for a basketball coach.
Instructions on talking about work experience on a basketball coach resume to make your application more attractive.
Want to save time and have your resume ready in 5 minutes? Try our resume builder. It's fast and easy to use. Plus, you'll get ready-made content to add with one click. See 20+ resume templates and create your resume here.
Sample resume made with our builder—See more resume examples here.
Not quite what you were looking for? Not to worry, we've got you covered with some of our similar guides you can find below:
Sample Basketball Coach Resume
Jason Cleveland
Basketball Coach
816-536-8403
JasonMCleveland@gzety.com
Linkedin.com/in/jasonmcleveland
Summary
Motivated basketball coach with over 8 years of experience in various disciplines. Won the VHSL trophy 3 years in a row with Patrick Henry High school by increasing team defense effectiveness 24% through an individual approach, giving personalized feedback and active listening. Ready to elevate Boston International High School to top 5 in regional standings by end of season.
Experience
Head Basketball Coach
Patrick Henry High School, Roanoke, VA
2015–present
Introduced more emphasis on player positioning and proper zone control, resulting in 24% less points lost in a game on average.
Organized additional coaching sessions for exceptional players, including talent fostering initiatives for 10+ up and coming school rookies.
Raised the regional league championship trophy three times with the team.
Collaborated with school's women's team coaches to organize interschool show matches, promoting healthy competition, to an attendance of over 500.
Assistant Positional Basketball Coach
Virginia Western Community College, Roanoke, VA
2012–2014
Utilized specialized positional training to shore up teamwork shortcomings, increasing team win percentage by 10%.
Brought in a sports psychologist to reinforce players' mental attitudes. Over 60% of participants reported less performance anxiety as a direct result.
Raised courtside safety awareness and gave first aid training to players.
Education
Master's degree in Sports Coaching
Ohio State University, OH
2007–2009
Skills
Giving feedback
Individual training
Safety and first aid
Coaching psychology
Communication
Problem solving
Time management
Leadership
Interests
Sports psychology
Instilling a love for activity and athleticism
Let's get to it! This is the best way to guarantee a successful basketball coach resume:
1. Select the Right Basketball Coach Resume Format
As a basketball coach, you are responsible for ensuring your team functions like clockwork on the court. You lead by example with both an individual and holistic approach in your coaching. The goal of your basketball coach resume is to show that you know how to train your team and translate that training into real results.
But, as a prospective applicant, you're also supposed to know how to effectively get all of that across to the recruiter.
Doing that requires structuring your resume in an easily digestible manner. To get you there, you need to follow this resume formatting advice:
Read more: Best Resume Styles
2. Choose Between Writing a Basketball Coach Resume Profile
Nobody likes a time waster. Whoever gets their hands on your resume will likely decide if you're worth calling within seconds.
Make those seconds count with a resume profile.
It instantly gives the reader information on you, your achievements and your strengths.
If you've been coaching for 2+ years, write a resume summary. It's basically your personal hall of fame, decorated with your proudest accomplishments.
And with less than 2 years of experience, you'll want to write a resume objective. Talk more about your strengths and what you'd be adding to the team, while including some transferable skills from past gigs.
Read more: Resume Sentence Starters
3. Create the Perfect Basketball Coach Job Description
To ensure your basketball coach resume is a slam dunk, it needs a great work experience section.
Show them exactly why you'd make a great fit with a well-written resume job description:
List your latest coaching job at the top, followed by the second latest, and so on.
For each position, include your job title, school or team name, and how long you worked as coach.
Write around 5 or so resume bullet points stating your biggest accomplishments and most relevant responsibilities.
You will definitely score more points if you include tangible results. The best way to do that is to provide real numbers that reflect the effects of your work.
Action words keep things dynamic, meaning your readers are less likely to just go "meh", shrug their shoulders, and put your resume down.
Pro Tip: Always remember to tailor your resume. It helps you bypass ATS (applicant tracking system) scans and increases your overall chances.
4. Work Out the Best Education Section on Your Basketball Coach Resume
Your education may strike you as a resume non-essential. Let me quickly wipe that notion from your head.
An education-less basketball coach resume is an instant foul.
Here's how to talk about it:
Read more: Best Extracurricular Activities to List on a Resume
5. Underscore Your Basketball Coach Skills on a Resume
Phil Jackson, Red Auerbach, John Wooden.
Three gentlemen considered to be some of the best basketball coaches of all time, at least in the United States.
If you think you've got what it takes to list your name among them, your resume skills list needs to show that.
Check out the list below.
Basketball Coach Resume Skills
Organizing training sessions
Giving practical advice
Knowledge of basketball game and court rules
Playing strategies
Giving feedback
Identifying player strengths and weaknesses
Analyzing opponent's strategy
Understanding of courtside safety
Creating game plans
Leadership
Active listening
Coordination
Negotiation
Physical fitness
Patience
If you carefully pick some of those, while adjusting to the job ad requirements, you've got the job in the bag.
When making a resume in our builder, drag & drop bullet points, skills, and auto-fill the boring stuff. Spell check? Check. Start building a professional resume template here for free.
When you're done, Zety's resume builder will score your resume and our resume checker will tell you exactly how to make it better.
6. Include Other Sections in Your Basketball Coach Resume
This part is your time to shine. Everybody talks about their education and work experience on their resume.
But in this section you get to flaunt your skillset, and show some originality and passion. As studies have shown, 75% of employers consider commitment to be an important skill when determining a candidate's employability.
You can choose to talk about your sports or fitness activities, hobbies, certificates, or language skills. Regardless what you end up going with, make sure it isn't purely for show—it should market your relevant skills that would translate well into the position of a basketball coach.
Read more: High Income Skills
7. Write a Cover Letter to Go With Your Basketball Coach Resume
"Bah, I surely don't need one," said the prospective basketball coach, unknowingly signing the death warrant of his job application.
Yes, cover letters really do matter.
It also matters howyou write one:
And definitely don't hit them with a novel, keep thecover letter length to 4 paragraphs, tops.
Read more: Coaching Cover Letter Example
Plus, a great cover letter that matches your resume will give you an advantage over other candidates. You can write it in our cover letter builder here. Here's what it may look like: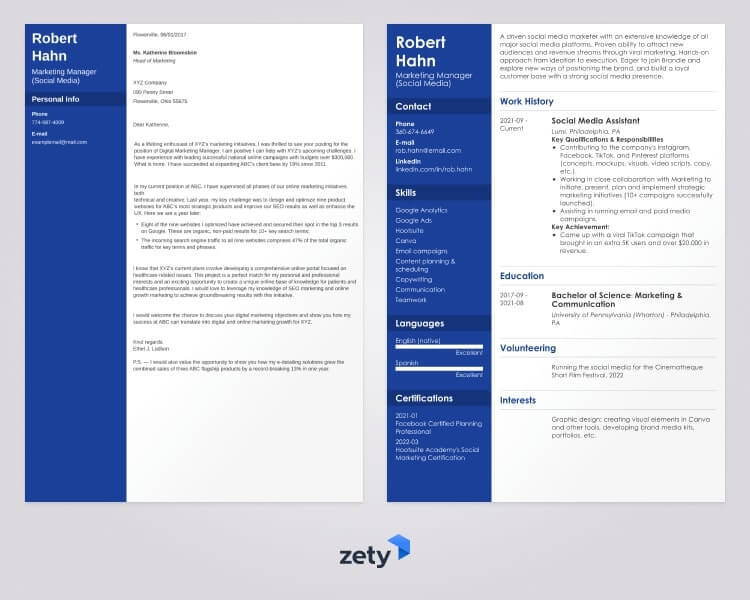 See more cover letter templates and start writing.
And that's game!
That's how you make a resume for a basketball coach.
Remember to use the comment section if you have anything to add. Maybe there's a burning question for us to answer? The ball is in your court, so come on and slam!
About Zety's Editorial Process
This article has been reviewed by our editorial team to make sure it follows Zety's editorial guidelines. We're committed to sharing our expertise and giving you trustworthy career advice tailored to your needs. High-quality content is what brings over 40 million readers to our site every year. But we don't stop there. Our team conducts original research to understand the job market better, and we pride ourselves on being quoted by top universities and prime media outlets from around the world.