Our customers have been hired by:
Is your program coordinator resume more of a tangled mess than a well-organized plan? If it's starting to seem like your job hunting's estimated duration is somewhere between eternity and never, it sounds like it's time to upscale your resume.
Our guide has all the tips and tricks you need to untangle your application and transform it into a masterfully-executed strategy, so let's get started!
This guide will show you:
A program coordinator resume example better than 9 out of 10 other resumes.
How to write a program coordinator resume that will land you more interviews.
Tips and examples of how to put skills and achievements on a program coordinator resume.
How to describe your experience on a resume for a program coordinator to get any job you want.
Want to save time and have your resume ready in 5 minutes? Try our resume builder. It's fast and easy to use. Plus, you'll get ready-made content to add with one click. See 20+ resume templates and create your resume here.
Sample resume made with our builder—See more resume examples here.
Considering giving other jobs a go as well? Check out these guides:
Program Coordinator Resume Sample
Louise Davis
Program Coordinator
580-901-2682
louise.t.davis@gmail.com
linkedin.com/in/louise.t.davis
twitter.com/louise.t.davis
Summary
Data-driven program coordinator with exceptional leadership skills and 5+ years of experience. Saved Graffle $12,000 and launched the program 3 months ahead of schedule through targeted budget and task prioritization improvements. Eager to cut costs and drive efficiency for Anapasse's upcoming development program.
Experience
Program Coordinator
Grafle Co.
September 2019–July 2021
Key Qualifications & Responsibilities
Monitored the progress and deliverables across 16 projects, adjusting priorities and resource allocation as necessary and meeting 100% of deadlines and 98% performance goals.
Introduced the use of Asana to streamline the project and program management processes, resulting in a 12% increase in efficiency.
Established promotional strategies and informational campaigns targeted at individual stakeholder groups.
Trained 4 departments in the use of project management software and conducted Google Suite training for 12 members of the project and program management teams.
Key Achievement:
Launched the program 3 months ahead of schedule and saved $12,000 in unnecessary operational costs by reviewing project budgets and prioritizing task completion.
Project Coordinator
Pressign Publishing
June 2016–September 2019
Hit 100% of deadlines and targets across an average of 45 milestones per year.
Sourced 7 freelancers to ensure the timely completion of 20+ deliverables without exceeding the annual budget.
Prepared 100+ reports and decks for stakeholder and cross-functional team meetings.
Education
Bachelor of Business Administration, Davenport University
2012-2016
Achieved a 3.8 GPA
Awarded the Gerald R. Ford Memorial Scholarship
Skills
Communication skills
Leadership
MS Office
Scoro
Decision-making
Time management
Problem-solving
Computer skills
Teamwork
Active listening
Volunteering
Regularly helping with marketing and educational program coordination at 3 local non-profits.
Organizing a promotional event for a local animal shelter twice a year, each bringing in an additional $2500+ in donations.
Languages
American English: Native speaker
Spanish: Fluent
German: Minimum working proficiency
This is how to write a job-winning program coordinator resume:
1. Choose the Right Format for a Program Coordinator Resume
Program coordinators oversee multiple projects, prioritizing tasks, managing budgets, monitoring performance, and ensuring that every team is on the right track. Success in this role requires exceptional organizational skills, and your program coordinator resume should reflect your ability to sort and present information.
How?
Well—
By sticking to an easy-to-read, clear resume layout that recruiters know and understand.
Here's how to format your resume:
Template ready? Perfect—
Then we can move on to allocating your resources!
Not sure if you're meeting the benchmark? Read more: What Does a Professional Resume Look Like?
2. Write a Program Coordinator Resume Objective or Resume Summary
The first project that needs your attention involves writing an eye-catching resume summary or objective.
Sometimes called a career profile, this is a short paragraph below the header of your resume. It's essentially an elevator pitch: a condensed version of your biggest selling points.
Experienced candidates write a resume summary. Meanwhile, entry-level program coordinators would focus on writing a resume objective.
Here's what to include in a great resume summary:
If you're writing a resume objective, replace the professional achievement with an eye-catching fact that shows your potential. For example, this could be an academic achievement, a highlight from an internship, or an award.
Drawing a blank? Make your career profile your last deliverable. It'll be much easier to write once you've completed the other sections of your resume!
Read more: How to Write a Perfect Resume Introduction: Guide & Examples
3. Create the Perfect Program Coordinator Experience Section
Your work experience resume section belongs to the critical path activity category. Put simply, you won't be able to launch without it.
Here's how to correctly add your experience to a program coordinator resume:
List your employment history, starting with your most recent job.
For each entry, add a professional job title, the name of the company, and the dates (month + year) that you've worked there.
Add a few bullet points outlining your biggest achievements at each job.
Focus on providing specific examples of how your skills got results. For maximum impact, start each bullet point with a power word and use numbers to quantify your accomplishments.
(Optional) Highlight your biggest wins as separate Key Achievements.
If you have a list of achievements longer than the average budget meeting (i.e. seemingly endless), make sure to tailor your resume choices to the job ad.
Worth mentioning or not so much? Read more: How to Choose Relevant Experience for Your Resume
4. Make Your Program Coordinator Resume Education Section Shine
Well done!
You're making excellent progress, and the toughest milestones are already behind you!
Next up on your to-do list is adding an outstanding education section to your program coordinator resume.
If you're an experienced professional, it's enough to list the details of your degree. Include the name of the college and your dates of attendance, and you're done!
For less experienced program coordinators, it's a good idea to provide more details about your degree and performance. Add your GPA to the resume (if it was 3.5 and above), list relevant extracurriculars and coursework, awards, and anything else to make you stand out.
Read more: Minors, Majors, Double Majors: How to Add Them to Your Resume
5. List Your Best Program Coordinator Skills
As well as mentioning your best professional skills throughout your work experience, it's worth listing them in a separate section. It lets the recruiter know you understand the skills needed to succeed as a program coordinator.
Here's how to add key skills to your program coordinator resume:
Prepare: make a master list of all of your professional skills. Remember to include both hard skills and soft skills, plus technical skills (like software proficiencies).
Set priorities: check what skills are mentioned in the job ad and match them to your list.
Execute: include up to 10 most relevant skills on your resume.
Here's an example to get you started:
Program Coordinator Skills [Resume]
Communication skills
Leadership
MS Office
Scoro
Decision-making
Time management
Problem-solving
Computer skills
Teamwork
Active listening
When making a resume in our builder, drag & drop bullet points, skills, and auto-fill the boring stuff. Spell check? Check. Start building a professional resume template here for free.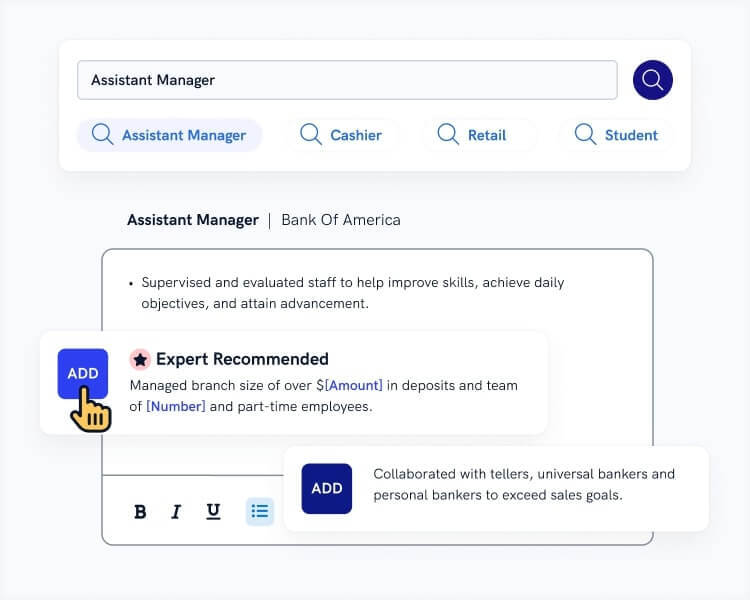 When you're done, our free resume builder will score your resume and our resume checker will tell you exactly how to make it better.
6. Add Other Sections to Your Program Coordinator Resume
Have a Scrum certification? Great! Speak fluent German? Perfect! Mention those on your resume in separate sections. They could give you the edge you need to beat the competition!
You can add things like professional certifications, language skills, awards, memberships in relevant associations, volunteer work, and anything else that shows you're a passionate, proactive professional.
If you have a lot to talk about in your additional sections, pick things that are most relevant to the job. For instance, a non-profit program coordinator resume would benefit most from volunteering experience.
Not every hobby will work to your advantage on a resume. Find out more: What Hobbies and Interests Can I Put on a Resume?
7. Attach a Cover Letter to Your Program Coordinator Resume
I get to write a cover letter, too? Yay!
...said no one, ever. Sure, it feels like a complimentary project you can easily launch without—
But if you want to give yourself the best chance of getting an interview, you need a cover letter.
So, here's how to write a job-winning cover letter for a program coordinator:
Stick to the right cover letter format.
Mention an impressive achievement from your program coordinator career in the opening lines of your cover letter. You'll hook the reader from the start!
Use the middle paragraphs to prove your understanding of the role and show you're a good fit.
Customize your cover letter to suit the needs of the company you're applying to.
End your cover letter with a call to action. Offer the company a specific deliverable to seal the deal!
Before you send in your application, make sure that your cover letter is not too long (or too short!). The best cover letter length is under one page.
Plus, a great cover letter that matches your resume will give you an advantage over other candidates. You can write it in our cover letter builder here. Here's what it may look like: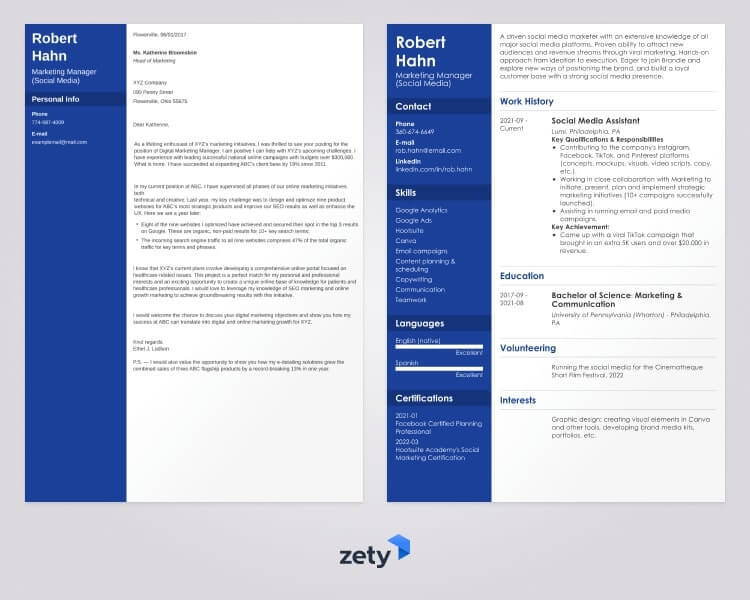 See more cover letter templates and start writing.
That's it!
You now have a Fortune 100-level program coordinator resume and a perfect cover letter to match. Your interview is just around the corner!
Thanks for reading! Did you hit any roadblocks when writing your program coordinator resume? Drop us a line in the comments below!
About Zety's Editorial Process
This article has been reviewed by our editorial team to make sure it follows Zety's editorial guidelines. We're committed to sharing our expertise and giving you trustworthy career advice tailored to your needs. High-quality content is what brings over 40 million readers to our site every year. But we don't stop there. Our team conducts original research to understand the job market better, and we pride ourselves on being quoted by top universities and prime media outlets from around the world.
Sources