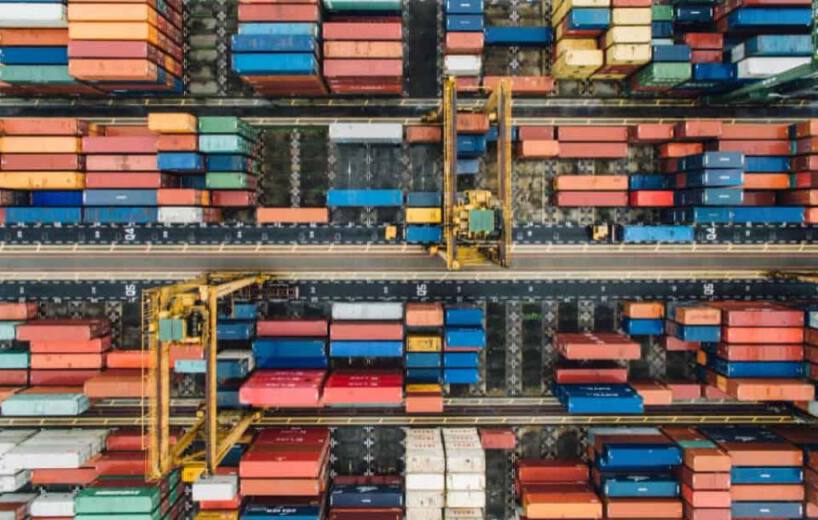 Logistics Coordinator Resume: Samples & Job Description
You make supervising warehouse operations and inventory management look easy. Show off your skills with a logistics coordinator resume that never fails to deliver.
A driver showed up four hours late. On a Friday afternoon, past closing time. Again. Another lied about his arrival time and didn't show up at all. A customer lost their invoice, and somehow it's your fault. The order tracking systems are outdated and your suggestions for improvement fall on deaf ears.
There's an opening at a Fortune 500 3PL company nearby—bet they have state-of-the-art systems, reliable drivers, and maybe even promotion opportunities. But there's no way that they'll even read your resume, let alone hire you, right?
Hold up. Of course they'll hire you! You just need a logistics coordinator resume with enough value add to secure a monopoly on your dream job. That's all. C.H. Robinson, here we come!
This guide will show you:
A logistics coordinator resume example better than 9 out of 10 other resumes.
How to write a logistics coordinator resume that will land you more interviews.
Tips and examples of how to put skills and achievements on a logistics coordinator resume.
How to describe your experience on a resume for a logistics coordinator to get any job you want.
Want to save time and have your resume ready in 5 minutes? Try our resume builder. It's fast and easy to use. Plus, you'll get ready-made content to add with one click. See 20+ resume templates and create your resume here.
Sample resume made with our builder—See more resume examples here.
Looking for other jobs in the supply chain industry and beyond? Check out these guides:
Sample Resume for a Logistics Coordinator
John Westbrooks
Logistics Coordinator
601-456-9401
johnfwestbrooks@gmail.com
linkedin.com/in/johnfwestbrooks
Summary
Proven logistics coordinator with exceptional organizational skills and attention to detail. At NPCA Logistics, adjusted 54 land routes to cut the average delivery times by 15%. Saved MMH Solutions $20,000 per year by negotiating 12 contracts with outside providers. Seeking to cut operational costs for Kenan Advantage Group by optimizing system efficiency.
Experience
Logistics Coordinator
MHH Solutions
February 2018–March 2021
Key Qualifications & Responsibilities
Managed every stage of the 3PL process for e-commerce clients to ensure the timely delivery of over 750 domestic orders every month.
Performed detailed data analysis to identify problem areas and create actionable growth strategies.
Evaluated the performance of 8 carriers in relation to company goals.
Introduced a new CRM system, leading to a 17% increase in overall customer satisfaction.
Conducted onboarding and proprietary software training for 14 new hires.
Key Achievement:
Negotiated 12 contracts with outside providers, saving the company $20,000 per year in operational costs.
Logistics Coordinator
NPCA Logistics
September 2015–January 2018
Identified 4 areas of improvement to the company's proprietary software to enhance system efficiency.
Adjusted 54 land routes to cut the average delivery times by 15%.
Manually created orders for an average of 25 customers per month.
Education
BA in Supply Chain Management, Michigan State University
2011-2015
Excelled at Logistics and Transportation Management coursework
Member of the MSU Supply Chain Management Association
Skills
SAP
LMS & WMS
MS Office
Data Analysis
Leadership
Communication
Time management
Problem-solving
Collaboration
Certifications
Certified Supply Chain Professional (CSCP), APICS, 2018
Memberships
Member of the Council of Supply Chain Management Professionals (CSCMP)
Delivered a webinar on Agile Supply Chain Management
Here's the process for writing a job-winning logistics coordinator resume:
1. Select the Right Format for Your Logistics Coordinator Resume
Logistics coordinators manage the flow of goods and resources in a company, overseeing every stage of the supply chain process—from procurement of raw stock to shipment and delivery of finished products. Your logistics coordinator resume should reflect the communication skills and attention to detail needed to succeed in this job.
So—the first order of business is to stick to the right formatting. Just like a standard invoice template, a tested resume structure helps the reader to immediately make sense of the document.
Here's how to format an XPO-ready logistics coordinator resume:
Read more: A Complete Guide to Resume Structure
2. Write a Resume Objective or Summary
Time to take stock of your best skills and achievements—they'll form the bulk of your resume profile.
A resume profile is a short resume section located just below the header. Its purpose? Bundling your top accomplishments into a single package for quick, efficient delivery of your value to the new employer.
There are two varieties of a resume profile:
Regardless of which one you use, make sure to include:
Top skills, ideally matching the logistics coordinator job description from the ad.
A specific deliverable that you can offer the employer.
Always tailor your resume profile to each job ad and include the name of the company to which you're applying.
Read more about creating this section here: How to Write the Perfect Resume Introduction
3. Deliver the Goods with the Best Logistics Coordinator Job Description
Time to add some weight to your resume with a strong work experience section.
Avoid putting a generic logistics coordinator job description on your resume. Instead, focus on your own accomplishments and the value you've brought to each of your employers.
Here's how to add experience to your logistics coordinator resume:
List relevant employment history, starting with your current or most recent job.
Include the job title, company name, and dates of employment for each entry.
Add a few bullet points describing your duties and achievements at each job. For maximum impact, use the PAR Technique.
Focus on quantifiable accomplishments and add numbers wherever possible; e.g. "reduced frequency of loading delays by 20%".
Provide more detail about the most recent position.
Use action words to show you're task-oriented and ready to take the initiative.
Not sure what to include? Read more: Relevant Experience on a Resume: Definition and Guide
4. Supply a Logistics Coordinator Resume Education Section
For most logistics coordinator jobs, you'll need an associate or bachelor's degree. Even if you already have some work experience, it's definitely worth mentioning your education.
Here's how to list education on a resume:
If you have 5+ years of experience in the supply chain management sector, include your degree, college name, and years of attendance.
If you're not so experienced, add a few bullet points with your key academic achievements and relevant coursework. Extracurricular activities on a resume are useful if you have no work experience. Only include your GPA on a resume if it was 3.5 or higher.
BA not quite valid at the time of shipping? You can list an unfinished degree on a resume.
Read more: How to List a Minor, Major, and Double Major on a Resume
5. Assemble a Job-Winning Skills Section
How to put key skills on your logistics coordinator resume:
Make a list of all the skills that make you an excellent logistics coordinator. Remember to include specific software skills if applicable.
Review the job description in the ad. You're looking for specific skills and abilities that the employer expects from candidates.
Mark the skills that appear on both lists—they're the ones to include on your resume.
If you're writing an entry-level logistics coordinator resume, remember that you can include transferable skills.
Logistics Coordinator Resume Skills
SAP
Data analysis
Data visualization
AutoCAD
Visual Basic
LMS & WMS
Kanban
Keep in mind that this section on your resume shouldn't be a cargo list of every possible logistics skill. Be selective about what you include, sticking to the relevant soft skills and hard skills, with a few technical skills.
When making a resume in our builder, drag & drop bullet points, skills, and auto-fill the boring stuff. Spell check? Check. Start building a professional resume template here for free.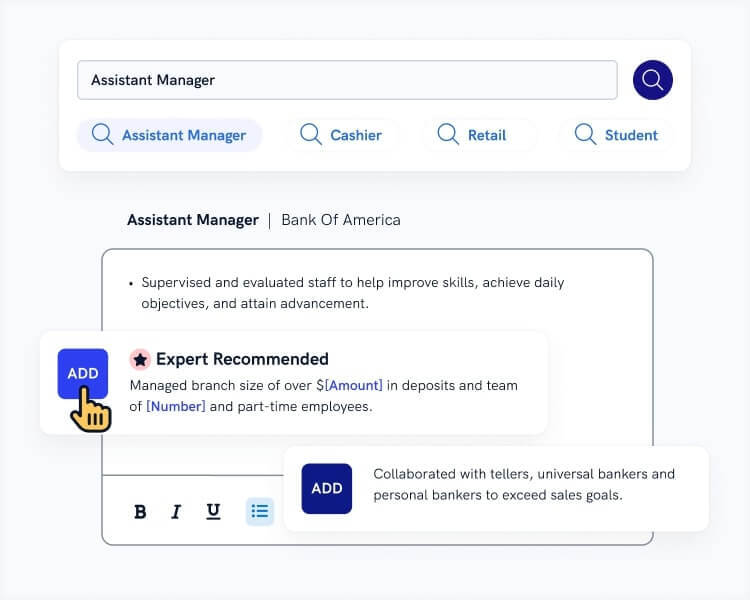 When you're done, Zety's resume builder will score your resume and tell you exactly how to make it better.
6. Pack Additional Info into Other Sections
Great job so far! But your resume is not quite ready for dispatch. We can load a few more things to utilize its full capacity.
Consider including one or more of the following optional resume sections:
If there's anything else you can add to make your application stand out, include it in a separate section. Just make sure it's relevant to the job ad.
Want to include your hobbies? Check out this guide: Hobbies and Interests to Use on a Resume
7. Attach a Logistics Coordinator Cover Letter to Your Resume
You're almost ready to fulfill the order on getting that awesome job. One last thing—
A logistics coordinator cover letter to match your resume.
Yes—a cover letter is necessary. If you send in a resume without a cover letter, you may as well include a prepaid return label with your application.
Here's how to write a job-winning cover letter:
Last but not least, stick to the ideal cover letter length (not more than a full page).
Plus, a great cover letter that matches your resume will give you an advantage over other candidates. You can write it in our cover letter builder here. Here's what it may look like: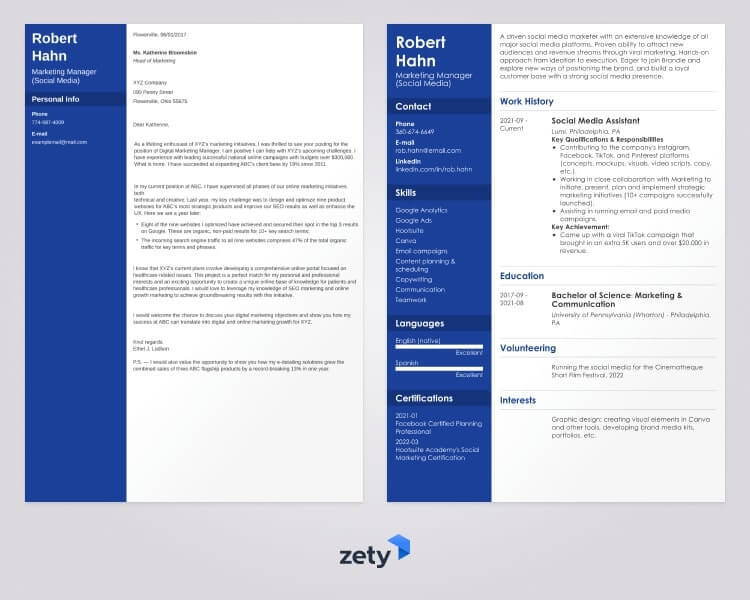 See more cover letter templates and start writing.
That's it!
Packaged, labeled, and ready to ship! Your new logistics coordinator resume is well on its way towards getting you that perfect job.
Thanks for reading! Still not sure how to write a logistics coordinator resume? Perhaps you have some advice you could share? Drop us a line in the comments. We'd love to talk!