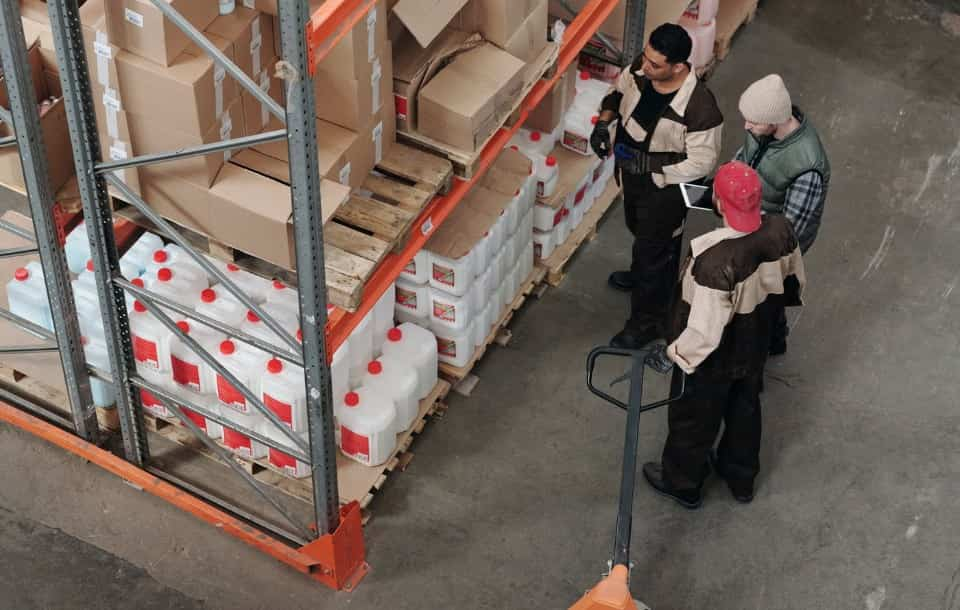 Inventory Manager Resume: Sample, Job Description & Guide
Stock-outs will never be a problem when you manage the inventory. Optimize your job hunting for maximum efficiency with an XPO-ready inventory manager resume!
You've managed warehouses, tracked shipments, and mastered the art of inventory control. Now it's time to conquer the job market with an inventory manager resume that stands out like a shiny new forklift.
Don't let your job search become a tangled mess of SKUs – let us guide you in crafting a resume that showcases your expertise and lands you the perfect job.
This guide will show you:
An inventory manager resume example better than 9 out of 10 other resumes.
How to write a resume for inventory specialist jobs to land more interviews.
Tips and examples of how to put managing inventory on resumes.
Which inventory skills you need to put on a resume for inventory specialists.
Want to save time and have your resume ready in 5 minutes? Try our resume builder. It's fast and easy to use. Plus, you'll get ready-made content to add with one click. See 20+ resume templates and create your resume here.
Sample resume made with our builder—See more resume examples here.
Considering applying for similar jobs? Check out these guides:
Inventory Manager Resume Sample
Joe Carver
Inventory Manager
573-735-3723
joe.t.carver@gmail.com
linkedin.com/in/joe.t.carver
Summary
Proven inventory manager with 5+ years of experience and excellent communication skills. Saved Roadite Co. 300 employee hours/week and $1,200/month with a new inventory tracking system, which also improved efficiency by 35%. Seeking to apply my skills to designing innovative inventory management solutions at Solargo to drive ROI and maximize operational efficiency.
Experience
Inventory Manager
Roadite Co.
September 2017–May 2021
Key Qualifications & Responsibilities
Drove efficiency and optimized inventory control procedures to reduce lead times and maximize profits for a leading e-commerce company.
Maintained detailed records of stock levels, orders, and shipments for a large warehouse (>85,000 sq ft).
Negotiated 6 new supplier contracts, cutting monthly costs by $4,000.
Managed a team of 58 warehouse employees; hired and trained 12 new team members, including 3 supervisors.
Key Achievement:
Designed and implemented a new inventory tracking system, featuring the use of barcodes, Bluetooth scanners, and upgraded WMS software. Increased operational efficiency by 35% and saved the company 300 employee hours per week and $1,200/month in unnecessary expenses.
Inventory Supervisor
Roadite Co.
June 2015–September 2017
Introduced the use of Lean Supply Chain Management methods, reducing total lead times by an average of 37%.
Ensured timely dispatch of 250+ daily shipments.
Conducted daily data analysis to determine stock order quantities and identify potential shortages.
Promoted to a managerial position within 2 years.
Education
BA in Business Administration, Stanton University
2011–2015
Skills
Microsoft Dynamics
SAP ERP
Oodo
Zoho Inventory
MS Office
Analytical skills
Lean supply chain management
Leadership
Communication
Decision-making
Certifications
Microsoft Office Specialist: Excel Associate
Microsoft, 2020
Certified in Planning and Inventory Management (CPIM)
American Production and Inventory Control Society (APICS), 2018
Lean Supply Chain Management Certified (LSCMC)
Management and Strategy Institute (MSI), 2016
Memberships
Member of the Association for Supply Chain Management (ASCM)
Attended 3 ASCM CONNECT Annual Conferences
Well—
Efficiency is clearly this guy's middle name! Ready to assemble an equally impressive resume of your own?
Here's how to write a job-winning inventory manager resume:
1. Choose the Right Format for Your Inventory Manager Resume
Inventory managers develop and apply procedures to manage a company's inventory, ensuring appropriate stock levels and timely shipments are achieved with maximum profits. Your inventory manager resume should serve as proof that you're an organized professional with exceptional communication and critical thinking skills.
Put simply, you need to show that under your leadership, every warehouse will run like clockwork.
Start by organizing the layout of your resume. No one will believe you're detail-oriented and organized if your resume looks like it arrived from Kansas via Madagascar after getting stuck in the printer twice.
So, here's how to format your inventory manager resume:
That's all! When you're done, your inventory resume should look crisp and clear like a high-end purchase order. To keep your formatting intact, save your document as a PDF. Unless the recruiter asks specifically for a Word Doc, PDF is the best resume format to submit.
Read more: Best Formats for a Resume: Expert Tips, Examples & Full Guide
2. Write a Resume Objective or Resume Summary
Your resume profile statement is like an advance shipping notice: it lets the recruiter know exactly what you're about to deliver in your inventory resume.
This short paragraph below the header of your resume comes in two types:
Since you're applying for a managerial position, you're much more likely to choose a summary statement for your resume. So—
Here's how to write a summary statement for an inventory manager resume:
Mention your years of experience and a couple of your best inventory management skills.
Describe one or two of your key professional accomplishments in 1–2 sentences.
Offer to use your expertise and skills to help the company reach a specific goal.
If you're not sure what to say in your resume profile, write it last. As you create other sections of your resume, you'll build up a nice stock of achievements to choose from.
Intro still stuck on backorder? Read more: Resume Introductions: Tips, Examples & Step-by-Step Writing Guide
3. Supply the Perfect Inventory Specialist Job Description
The experience section of your resume is arguably its most important part:
At the end of the day, your previous work experience is what matters most to recruiters.
So, how do you describe managing inventory on a resume?
List your job history, starting with your most recent (or current) employment. Add your job title, the name of the company, and the dates of employment (month + year) to each position.
Write a one-sentence description of the company and/or your role there. This part is optional and only recommended if your job was not self-explanatory.
Add a few bullet points to each position, listing your biggest on-the-job accomplishments. Remember to focus on your experience—recruiters don't need a list of duties, they need to know what you achieved.
Start each bullet point with an active verb, like achieved, managed, introduced, etc. Avoid words like responsible for or tasked with.
Use numbers as much as possible to put your achievements into context, e.g. increased operational efficiency by 20%.
Include a separate Key Achievement to highlight your proudest moment on the job (optional).
See? Easy!
Remember to tailor your resume to each job you apply for, especially if you have a surplus of achievements. Not everything worth mentioning needs to appear on your resume—you can leave non-critical details for your cover letter and interview.
What exactly is relevant experience? Read more: Relevant Experience: Meaning, Examples & Tips on Choosing What to Include
4. Make Your Resume Education Section Shine
Whew!
With work experience packed and ready, the bulk of the order is behind you. Well done!
Time to move on to easier tasks. First up, your education section.
Here's how to add education to your inventory manager resume:
List your highest level of schooling
Add the name of the institution and your years of attendance
(Optional) Include your GPA on your resume if it was 3.5 or above
...and you're done!
Entry-level resumes can feature additional bullet points with academic achievements, relevant coursework, and extracurriculars. Since you're applying for a senior position, you're bound to have 5+ years of relevant experience—so it's not necessary to include any further education details.
Read more: How to Create the Perfect Education Section for Your Resume
5. Pick and Pack Your Best Inventory Management Skills
Our next high-priority order to prep is your inventory resume skills section. Your key skills should be distributed throughout the document, but it's also a good idea to create a separate list. It shows you know what it takes to succeed as an inventory manager, and it makes your resume ATS-compliant.
ATS, by the way, refers to Applicant Tracking Systems. This is a type of software that companies use to scan resumes for keywords, among other things.
Now then—
Here's how to come up with an excellent list of inventory skills on a resume:
Take stock of all of your professional skills. No need to pick and choose yet: just write them all down.
Remember to include software skills, hard skills specific to inventory management, and evergreen items like communication, teamwork, leadership, and other people skills.
Review the job ad. What skills is the company looking for? Write those down, too.
Compare the two lists and mark the skills that appear on both. That's your committed stock!
If you ended up with a very long list, limit your lot size to around 10 most important skills.
When you're done, your list might look something like this:
Inventory Resume: Skills
Microsoft Dynamics
SAP ERP
Oodo
Zoho Inventory
Lean supply chain management
When making a resume in our builder, drag & drop bullet points, skills, and auto-fill the boring stuff. Spell check? Check. Start building a professional resume template here for free.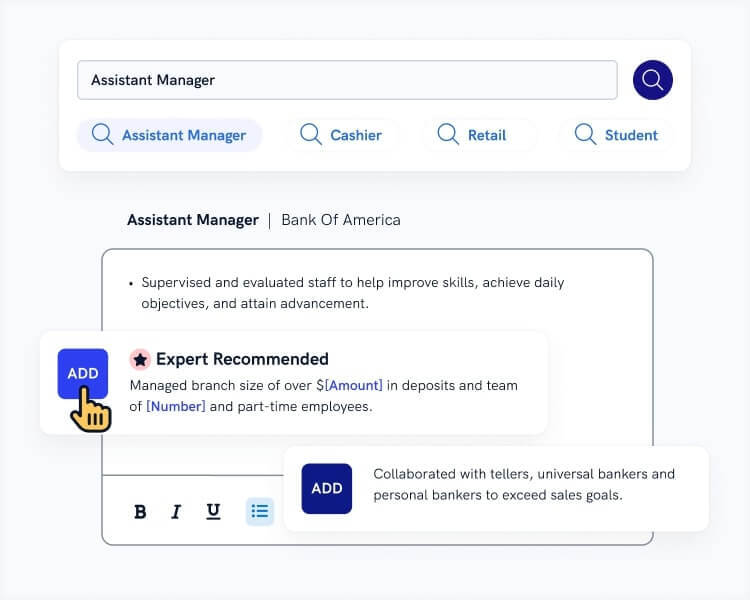 When you're done, our professional resume builder will score your resume and our resume checker will tell you exactly how to make it better.
6. Add Other Sections to Your Inventory Manager Resume
Nearly done!
At the end of your inventory manager resume, you can include additional sections to help your application stand out. You could add:
Professional certifications: such as a CPIM or Excel cert.
Memberships in professional organizations: like the ASCM, for example.
Volunteer work: non-profit activities inject personality into your resume and show you're a proactive team player.
Language skills: any foreign languages you speak, including how fluent you are in each, e.g. Spanish - intermediate.
Are hobbies on a resume dead stock? Find out: How to Put Hobbies on a Resume + Best Interests to Mention
7. Attach a Cover Letter to Your Inventory Manager Resume
Hey!
Your inventory manager resume is all done and ready to ship—
You're more efficient than UPS!
But before you send it out into the world, remember that it comes as part of a bundle order:
You still need a cover letter. Our research shows that almost half of employers won't even consider an application without a cover letter—and that's not a chance you want to take.
So, here's how to write a great cover letter for an inventory manager job:
For bonus points, match the template of your cover letter to your resume to show attention to detail and highlight your professional approach!
Plus, a great cover letter that matches your resume will give you an advantage over other candidates. You can write it in our cover letter builder here. Here's what it may look like: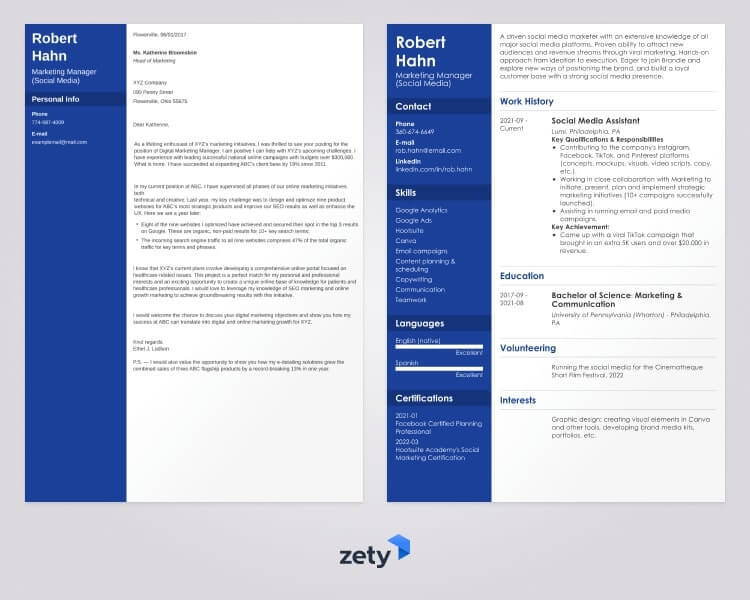 See more cover letter templates and start writing.
So here we are—
All that's left is drop-shipping your application to your favorite companies, and you can start getting ready for your interviews!
Thanks for reading! Is it difficult to describe your inventory manager experience on a resume? Perhaps you can offer some advice of your own on how to land a job in inventory management? Drop us a line in the comments below!
About Zety's Editorial Process
This article has been reviewed by our editorial team to make sure it follows Zety's editorial guidelines. We're committed to sharing our expertise and giving you trustworthy career advice tailored to your needs. High-quality content is what brings over 40 million readers to our site every year. But we don't stop there. Our team conducts original research to understand the job market better, and we pride ourselves on being quoted by top universities and prime media outlets from around the world.