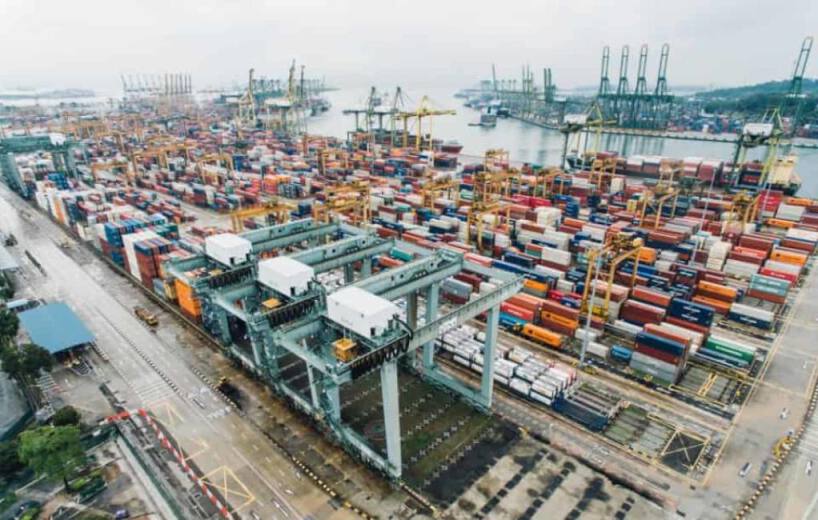 Logistics Manager Resume: Sample & Job Description
Writing a resume gives you incorrect billing nightmares? Not anymore. Your logistics manager resume will make recruiters stunned by your first pick ratio.
Logistics managers are known for their ability to navigate the intricacies of supply chains and keep businesses running efficiently. But when it comes to your resume, is it as well-organized as your warehouse?
Worry not, inventory virtuoso! Our expert guidance will help you craft a logistics manager resume that's as impressive as a perfectly optimized supply chain.
This guide will show you:
A logistics manager resume example better than 9 out of 10 other resumes.
How to write a logistics manager resume that will land you more interviews.
Tips and examples of how to put achievements and logistics manager skills on a resume.
How to enter a logistics manager job description on a resume to get any job you want.
Want to save time and have your resume ready in 5 minutes? Try our resume builder. It's fast and easy to use. Plus, you'll get ready-made content to add with one click. See 20+ resume templates and create your resume here.
Sample resume made with our builder—See more resume examples here.
Only looking around? See our guides for related jobs:
Logistics Manager Resume Sample
Daniel B. Gomez
Logistics Manager
229-206-3585
danielbgomez@gmail.com
linkedin.com/in/danielbgomez
Summary
A critical thinker and problem solver with 5+ years of experience in the logistics industry, seeking a Logistics Manager position in Freight 4WD to bring accuracy and quality to warehouse operations. A member of ASCM and Certified Supply Chain Professional with excellent communication and customer service skills.
Experience
Logistics Manager
Varoute Logistics, Albany, GA
August 2018–July 2021
Monitored import and export of goods, adhering to the compliance standards.
Led performance evaluations for 5 workers, respecting company strategy and goals.
Audited over 123 procedure workflows with a particular focus on workplace health & safety and security.
Planned and scheduled timely fleet inspections, equipment testing, and regular warehouse maintenance.
Resolved 30+ concerns weekly from freight forwarders, carriers, import and export agents, and direct customers.
Key achievement:
Reduced a bottleneck in the demand forecasting process, raising the process accuracy by 17%.
Logistics Coordinator
Varoute Logistics, Albany, GA
September 2016–June 2018
Led transition to new barcode scanning system, reducing operational time for warehouse workers by 6 hours weekly per task.
Conducted health & safety training for new staff each month.
Oversaw documentation including metrics, training procedures, and health & safety regulations for over 50 warehouse workers.
Education
BA Logistics and Supply Chain Management
Georgia College, St. Milledgeville, GA
2014
Skills
LTL & FTL
ERP
CAD
Microsoft Visio
Oracle
Communication skills
Organization skills
Problem-solving skills
Critical thinking skills
Customer service skills
Membership
Member of the Association for Supply Chain Management
Delivered a presentation about "Root Cause Analysis in Logistics and Supply Chain Management."
Certificate
Certified Supply Chain Professional (CSCP), 2020
This is how to write a logistics manager resume:
1. Format Your Logistics Manager Resume
A logistics manager takes care of all things involved in forecasting, planning, and moving goods, i.e., transporting, purchasing, shipping, and warehousing. So, in a logistics manager resume, you should prove you're a born multitasker with strategic and analytical thinking skills at your fingertips.
Another thing to prove in your resume is—
That you got the inventory control right before making any decisions about the stock. Ekhm! Content that is.
See the guidelines for creating a good resume format:
To make sure you didn't miss any of the tips, find our guide about How To Make A Resume
2. Write a Resume Summary or Objective Heavy With Success
When recruiters do the classification of resume stock, career summary and career objective are A-items. So—
You'd better get this part right!
Here's how:
A career summary helps you put forward your years of experience and knowledge of the industry. Include your relevant qualifications and qualities that represent the lot numbers your employer is looking for. It'll boost your resume's traceability. Find the resume keywords in the job description.
A logistics manager resume objective, on the other hand, speaks about your employability skills and aspirations to build your experience in the company of your choice. It's helpful for entry-level resumes, where you talk about what you'd like to learn and why. Here, you should use the keywords, too, especially in terms of the transferable skills the hiring manager wants you to have.
Read about what a Good Resume means
3. Load Your Work History With Accomplishments
The company you kept a close eye on put out a tender call. So you're looking at the Expression of Interest (EOI), and…
"Yeah. That's exactly what we've got!"
When preparing a logistics manager job description for a resume, you need to have a look at the EOI, too. But this time, it's the job ad that lists all the relevant information.
Take a look below to find ways to win the tender:
Read the job description. Then, read it again and mark the keywords signaling your employer's demands. They can be worked in both job responsibilities and must- or nice-to-haves.
Make a list of your job duties from previous gigs and compare it with the requirements for the job you're pursuing.
Leave only those which are relevant.
And! Before you put them down, translate your responsibilities into resume accomplishments.
CAR formula and power verbs at the beginning of bullet points will help you achieve that.
Add quantifiers as a bonus so that the employer realizes your impact.
Get into more details on how to write work experience in resumes based on our Resume Job Description Examples
4. Get Your Education to Work For You
Most job responsibilities for logisticians are similar, so how to stand out with your resume when you feel like your accomplishments won't do the job?
Your education should help. It can carry a heavy-loaded message about your engagement and motivation.
This's how to write it:
If your work experience stock is large, it suffices to mention only the name of degree, school and its location, and graduation date. But—
If your experience supply is running low, order new item categories, like relevant coursework, extracurricular activities, and GPA if you did better than 3.5.
See what else you can add in your Resume Education Section
When making a resume in our builder, drag & drop bullet points, skills, and auto-fill the boring stuff. Spell check? Check. Start building a professional resume template here for free.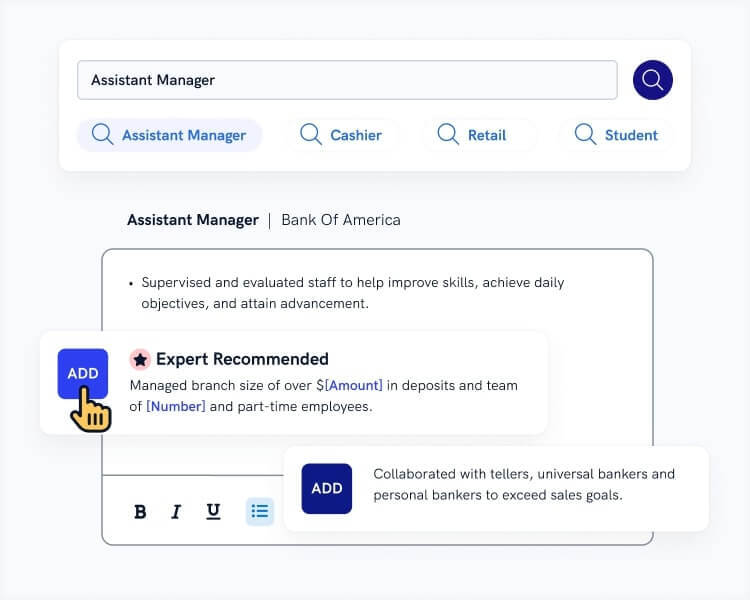 When you're done, our professional resume builder will score your resume and our resume checker will tell you exactly how to make it better.
5. Create a List of Relevant Skills
You're familiar with an obsolete stock term, aren't you? That's precisely what you should not end up with in your list of skills. Unless you don't want to hear your recruiter say:
"They can do this and that, oh, and they're experienced in that as well! Holy cow. Is there something they can't do?"
Well—
How to achieve that?
Everything you need is in the posting. Read it, and this time mark the keywords for skills.
Think of the skills you've gained throughout the years and tailor them to the job description.
A combination of both soft and hard skills works best.
Include only skills and qualifications that are relevant to your resume. You won't have the chance for reverse logistics.
Below are examples of logistics manager skills you can use for your resume:
Logistics Manager Skills Resume
Full Truck Load and Less Than Truckload
Enterprise Resource Planning software
Computer-Aided Design software
Microsoft Visio
Oracle
SAP
Quality assurance
Procurement
Purchasing
Compliance
Health & Safety
Security protocols
Customs documentation
Supply chain solutions
Vendor management
Contract management
Negotiation
Strategic planning
Conflict resolution
If you believe the above skills list is too short, find here more: 99+ Skills You Can Add To Your Resume
6. Add Weight With Additional Sections
Imagine your resume at pick face, getting heavier and heavier with accomplishments and skills.
How to load more but avoid the need to reweigh?
Add additional sections that are lightweight but carry great value:
As a Logistics and Supply Chain professional, you might've completed courses relevant to your industry. Even though certified training isn't a must, include certifications and licenses on your resume, especially if the certificates are CSCP, CPIM, or CLTD. Or—
Say if you're a member of affiliations or societies that keep tabs on what's happening in the industry and help grow professionals.
Perhaps you delivered presentations or lectures to supply chain management students? That speaks volumes about your expertise, so mention it.
Also, you can write about publications in your resume if they're related to the job.
Hobbies on a resume can work to your advantage, too. Just make sure to pick ones that show your transferable skills.
Have a look at resume sections you can add to single out your application in the recruitment process: What To Put On A Resume
7. Attach a Cover Letter to Your Logistics Manager Resume
45% of job applications get rejected because they don't include cover letters. That's what HR statistics say.
Does that answer whether a cover letter is necessary?
Hope so.
Let's get to it, then, shall we?
To learn all about writing job-winning cover letters, read this: How To Write A Cover Letter And Get The Job
Plus, a great cover letter that matches your resume will give you an advantage over other candidates. You can write it in our cover letter builder here. Here's what it may look like: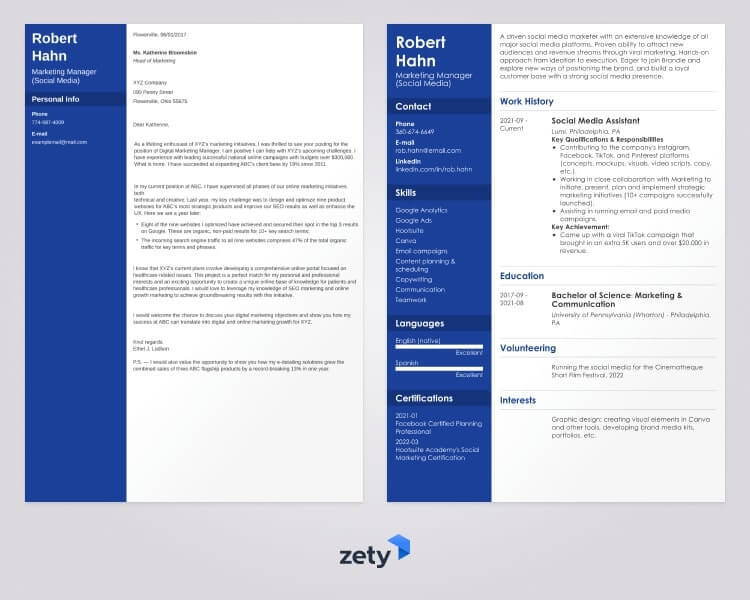 See more cover letter templates and start writing.
Aaand—
You're ready!
Good luck, and thank you for reading!
Was the logistics manager resume writing guide helpful to you? Which logistics manager skills for a resume—soft or hard—are more difficult for you to describe? Do you prefer writing a logistics manager resume or cover letter?
Give us a shout in the comments section!
About Zety's Editorial Process
This article has been reviewed by our editorial team to make sure it follows Zety's editorial guidelines. We're committed to sharing our expertise and giving you trustworthy career advice tailored to your needs. High-quality content is what brings over 40 million readers to our site every year. But we don't stop there. Our team conducts original research to understand the job market better, and we pride ourselves on being quoted by top universities and prime media outlets from around the world.