Engineering Project Manager Resume Examples & Skills
Applying for project manager jobs in engineering? See our engineering project manager resume example that can serve as a model for writing your own.
Management of engineering projects is exactly your thing. However, when the perfect job opportunity comes around, you need a buzzword-compliant resume to get to the interview stage. You're lucky—this short guide includes poka yoke steps to writing a great engineering project manager resume.
Want to save time and have your resume ready in 5 minutes? Try our resume builder. It's fast and easy to use. Plus, you'll get ready-made content to add with one click. See 20+ resume templates and create your resume here.
Sample resume made with our builder—See more resume examples here.
Engineering Project Manager Resume Sample
David E. Cabot
Engineering Project Manager
(987) 654-3210
david.e.cabot@zetymail.com
linkedin.com/in/david.e.cabot
Summary
Motivated engineering project manager with a background in environmental engineering. Eager to coordinate coastal development projects at Falmouth Marina Inc. using my expertise in water management operations while ensuring compliance with environmental regulations. Helped to avoid a loss of $896,000 by identifying construction irregularities during a site review in 2020.
Work Experience
Engineering Project Manager
Block Island Environmental Services, Narragansett, RI
May 2018–Present
Coordinated water management projects, including water treatment plants, water distribution systems, pump stations, water storage facilities, wastewater treatment plants, and storm sewer systems, leading 92% of projects to successful completion within the scheduled time.
Conducted audits and investigations of local facilities and operations to uncover issues and suggest appropriate corrective action to improve environmental compliance.
Served as the subject-matter expert for local businesses applying for business permits in the area.
Key achievement:
Noticed construction irregularities during a site review that could lead to a potential loss of $896,000.
Environmental Engineer
C&T Energy Inc., Frenchtown, RI
October 2010–March 2018
Provided technical expertise for complex engineering projects involving environmental contamination and remediation solutions by supplying technical specifications, designing construction drawings, and estimating costs.
Conducted 27 studies and prepared environmental impact reports for all construction projects, including the Annual Waste Summary, Recycling Ordinance, and Waste Minimization plans.
Monitored pollution-preventing activities performed on construction sites with regard to the Resource Conservation and Recovery Act.
Key achievement:
Improved compliance with local, federal, and international regulations for hazardous waste management by 18% through implementing internal policies and procedures designed in collaboration with leadership and HR.
Environmental Engineer Assistant
Rhode Island HVAC Solutions, Providence, RI
January 2005–September 2010
Performed over 70 environmental and hygiene-based assessments to ensure safe living and working conditions for clients.
Analyzed air, soil, and water samples to investigate the quality of indoor air and water supplies and potential environmental risks.
Monitored the construction of HVAC installations to ensure compliance with environmental regulations.
Education
Bachelor of Science in Environmental Engineering
Brown University, Providence, RI
September 2000–June 2004
Skills
Environmental engineering
Effective communication
Management skills
Problem-solving skills
Budget management
Collaboration
AutoCAD
Microsoft Office
Certification
Project Management Professional, Project Management Institute, 2018
Memberships
Water Environment Federation Member since 2016
Led an online workshop on wastewater management in January 2020
Guest speaker at the Innovations in Process Engineering Conference in September 2018
How to Write an Engineering Project Manager Resume?
Follow these steps to write an engineering project manager resume that gets the best jobs:
There's more to writing a great resume than just filling out a blank document. See here: How to Make a Resume That Works
What Are the Key Engineering Project Manager Skills for a Resume?
Having the right set of skills is very important for an engineering project manager resume. After all, it's a job that combines technical knowledge, leadership abilities, and soft skills necessary to have a good working relationship with others.
Here are the top 10 engineering project manager skills for a resume:
Complement your engineering project manager resume with more soft and hard skills. But do it wisely by creating a targeted resume using only the skills relevant to the job that you're after.
Pro Tip: Even the best resume can't guarantee a job interview. But there's a trick to boost your chances of moving forward in the recruiting process, and that's writing a cover letter. A cover letter allows you to introduce yourself professionally and highlight your key qualifications for the job. Why not take it?
Want More Resume Examples? See the Guides Below:
When making a resume in our builder, drag & drop bullet points, skills, and auto-fill the boring stuff. Spell check? Check. Start building a professional resume template here for free.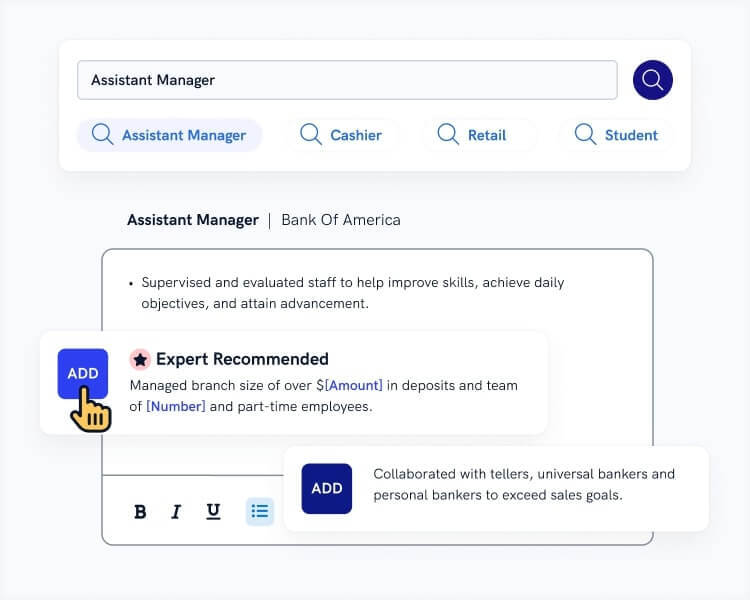 When you're done, our online resume builder will score your resume and our resume checker will tell you exactly how to make it better.
I hope you enjoyed reading this short guide about writing an engineering project manager resume. Do you have any questions about resume writing or engineering project management skills? Let me know in the comments below. Thanks for reading!
About Zety's Editorial Process
This article has been reviewed by our editorial team to make sure it follows Zety's editorial guidelines. We're committed to sharing our expertise and giving you trustworthy career advice tailored to your needs. High-quality content is what brings over 40 million readers to our site every year. But we don't stop there. Our team conducts original research to understand the job market better, and we pride ourselves on being quoted by top universities and prime media outlets from around the world.