Process Engineer Resume: Sample, Writing Guide & Tips
Does writing your process engineer resume feel like running head-first into a wall without a hardhat? No worries, we're here to help make your application 100% ISO 900x compliant!
You're about to read a process engineer resume guide that will turn your raw professional background into a fully refined job-winning application!
But before we go on—
This is a field where millimeters matter. One miscalibrated element could lead to a batch of goods worthy only of the discard pile.
You should approach writing your resume with the same pinpoint precision to get a job in a top-of-the-line facility.
Sound intimidating?
Sit back, as we're about to break it all down into the most basic components, step-by-step.
This guide will show you:


A process engineer resume example better than 9 out of 10 other resumes.
How to write a process engineer resume that will land you more interviews.
Tips and examples of how to put skills and achievements on a process engineer resume.
Extra things to include resume process engineers that will blow the manager away and help you get the job.
Want to save time and have your resume ready in 5 minutes? Try our resume builder. It's fast and easy to use. Plus, you'll get ready-made content to add with one click. See 20+ resume templates and create your resume here.
Sample resume made with our builder—See more resume examples here.
See our other related engineering guides below:
Process Engineer Resume Sample
Margaret Perez
Process Engineer
360-344-1633
Margaretperez@zmail.com
Linkedin.com/in/margaretperez
Professional Summary
Involved process engineer with 3+ years of experience. Proficient at scaling production measures and process designs in accordance with budget elasticity. At Bricks Blueprinting, adapted factory floor at 3 different facilities to optimize production and increase profits by $65,000/year. Eager to implement design skills to deliver success at NorHouse Inc.
Work Experience
Process Engineer
Bricks Blueprinting
September 2016–May 2020
Eliminated waste and promoted automation, resulting in a 5% increase in profit margins due to cut costs.
Improved ~200 processes through controlling production schedules and document planning.
Found several critical risk areas in manufacturing plans, preventing potential loss of life and lawsuits.
Utilized statistics to plan prediction models and devised cross-team adaptation objectives.
Junior Process Engineer
Koss PLC
December 2015–August 2016
Used AutoCAD to prepare 2D and 3D preprints for architects and senior-level engineers.
Helped design implement a tracking system for specific batches of production parts.
Analyzed operational data in a wide array of programs to ensure product consistency.
Education
Bachelor of Engineering
University of Pennsylvania, PA
2011–2015
Relevant coursework: Interfacial Phenomena, Mechanical Properties of Macro/Nanoscale Materials, Biomechanics and Biotransport, Senior Design
GPA: 3.9
Key Skills
AutoCAD
Factory Planning
Process Design
Production Optimization
Precise Communicator
Great Interpersonal Skills
Decision Making
Analytical Thinking & Problem Solving
Language Skills
Spanish: Native-Level Proficiency
Portuguese (Brazilian): Working Proficiency
Interests
Passionate about art & pencil drawings
Wrote two articles for New Civil Engineer
This is how you write a process engineer resume:
1. Choose the Best Process Engineer Resume Format
Process engineers design and optimize biochemical processes that turn raw materials into processed goods. They also oversee plant operations and ensure that health procedures are followed. Alongside relevant experience or education, your process engineer resume needs to show responsibility, problem-solving skills, and attention to detail.
To be a few steps ahead of your competition, your resume also needs to follow a structured pattern. It's just like designing a continuous mass production process.
Here's a handy checklist for you to use:
Read more: The Best Modern Resume Templates
2. Write a Process Engineer Resume Objective or Resume Summary
When picking a candidate, hiring managers don't have the time to read into every single detail on every single resume.
You have to incite them to do that first.
That's where your resume profile comes in—it's a quick, 3–4 sentence paragraph serving as an introduction, and highlighting your most noteworthy features.
When writing a process engineer resume with plenty of experience, a resume summary helps present your achievements and skills in a nutshell.
If you're writing a resume with no experience, are a recent graduate, or a career-switcher, writing a resume objective is your go-to. Utilize the knowledge and transferable skills you do have to convince the employer you'd fit in regardless.
Though this section is really important, don't focus on it straight away. It definitely requires the most effort, but it's better to seek inspiration from the other resume parts first, and then come back here when you're finished.
Read more: How to Start a Resume: Full Guide
3. Add Work Experience to Your Process Engineer Resume
In the process of engineering the perfect resume (yes, I went there), you have to spend a good chunk of time chiseling your work experience section. You need to communicate your expertise clearly—research shows it's one of the more crucial and underappreciated skills an engineer should have.
Follow these steps to make the perfect resume work experience section:
Following the reverse-chronological procedure, add your past jobs, beginning with the most recent one at the top.
For each entry, include up to 6 bullet points (fewer as you go back in time) describing your major accomplishments.
That's right: focus on what you accomplished during your time in each job, rather than just listing your duties and responsibilities.
Use power words and numbers to sound more convincing and successful.
Your professional title should match the position you're applying to. Were you a biological engineer whose job involved lots of process engineering? Describe yourself as a process engineer if that's the job you're going for!
By adjusting your job title, you tailor your resume. Make it targeted to the job you're after by including only relevant work experience and skipping things that are not directly related to process engineering.
And what if this is your first time applying to a full-time, permanent job? In that case, you'd want to include additional elements such as internships, on top of beefing up your education section (more on that in a second).
Read more: How to Use Bullet Points on a Resume and Land a Job
4. Synthesize an Immaculate Education Section
By default, every candidate for an engineering job will have at least a bachelor's degree, so there's no point in listing your education on your resume, right?
Not quite.
Don't leave the recruiters guessing whether you actually have the right qualifications to do the job.
If you've been in the field a while, then feel free to put down your degree, school name and location, graduation year, and move on. They'll pay more attention to your experience, anyway.
However, in nearly every other case, including extra information to make up for the experience you don't yet have can make or break your resume's education section.
Elements such as relevant coursework, student's club memberships, or a GPA that's high enough to be put on a resume all help you make a good impression. Academic achievements like graduating with honors can go on your resume, too.
Lastly, if you're still finishing your degree, include high school on your resume. Otherwise, don't list it.
Read more: How to Put an Unfinished Degree on Your Resume
When making a resume in our builder, drag & drop bullet points, skills, and auto-fill the boring stuff. Spell check? Check. Start building a professional resume template here for free.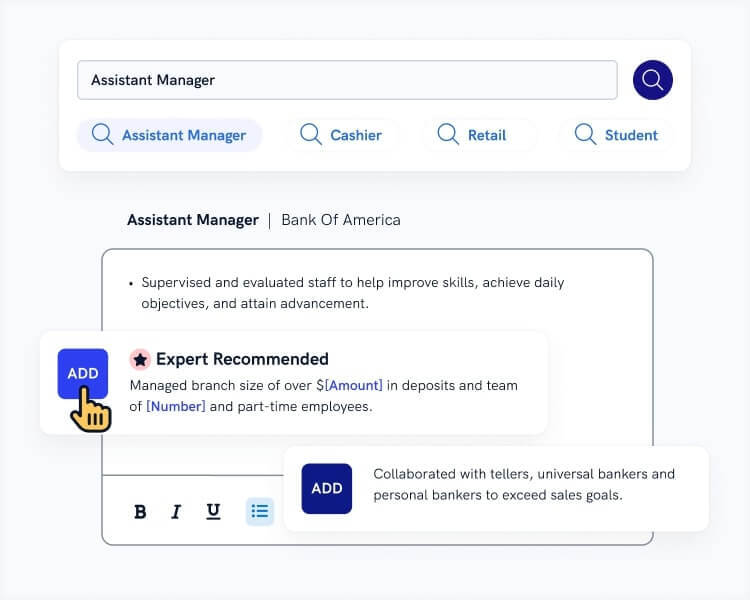 When you're done, our free resume builder will score your resume and our resume checker will tell you exactly how to make it better.
5. Prove Your Relevant Process Engineering Skills
So you know everything about industrial thermodynamics, are aware of common processing bottlenecks, maybe you even dabbled in discrete manufacturing. But your skills section needs to show a lot more than that.
Below is a great reference list of skills for your convenience.
Top Process Engineering Skills for a Resume
Chemistry
Physics
Biology
Process Design
Testing Materials
Production Optimization
Spatial Reasoning
Technical Drawings
Production and Processing
Statistical Analysis and Modeling
Factory Planning
Inventory Control
Read more: What Skills to Put on a Resume
6. Include Extra Sections on Your Process Engineer Resume
Are you crazy about efficiency?
Probably.
Including extra sections on the resume helps you crank that resume efficiency up to 110%.
Here's some inspiration:
Association memberships
Conferences you spoke at or attended
Freelance work
None of these sections is mandatory, but they can certainly give you the edge you need to outshine your competitors.
Read more: What Not to Include on a Resume
7. Include a Cover Letter to Go with Your Process Engineer Resume
You might not be aware of the fact that around half of recruiters will not care about your resume if a cover letter isn't attached.
That's why you need to write a cover letter for yourself as well.
Here are the basic cover letter tips in a nutshell:
Pro Tip: A nice trick to catch even more eyes is writing a surprising post-script. Think about it—you'd never not read one yourself!
Plus, a great cover letter that matches your resume will give you an advantage over other candidates. You can write it in our cover letter builder here. Here's what it may look like: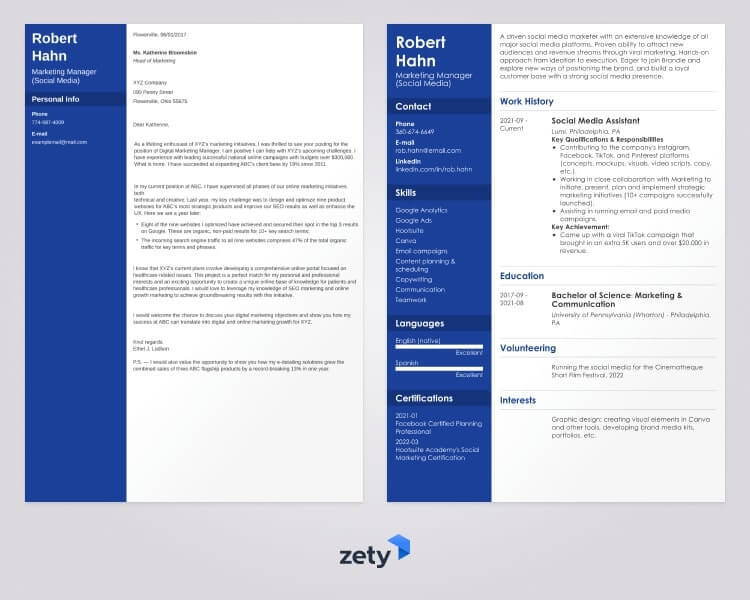 See more cover letter templates and start writing.
That's all she wrote!
A process engineering resume that checks all the boxes.
Do you think your processes could use more optimization? Maybe you need a few more pointers regarding the skills section? We're here for you in the comments!
About Zety's Editorial Process
This article has been reviewed by our editorial team to make sure it follows Zety's editorial guidelines. We're committed to sharing our expertise and giving you trustworthy career advice tailored to your needs. High-quality content is what brings over 40 million readers to our site every year. But we don't stop there. Our team conducts original research to understand the job market better, and we pride ourselves on being quoted by top universities and prime media outlets from around the world.