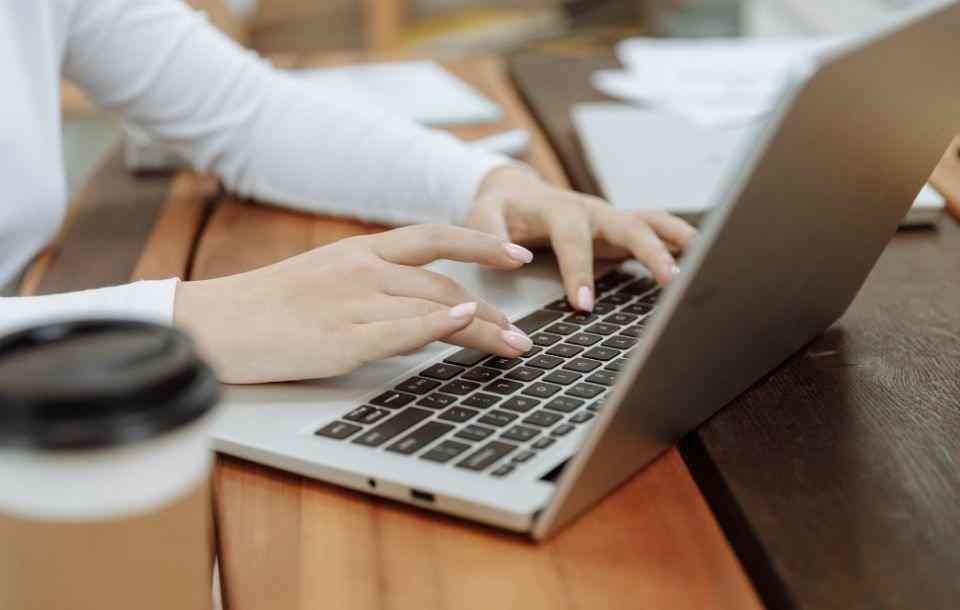 Do I Need a Resume for an Internal Interview?
Do you need a resume to interview with the company you're now working for? Find the answer below to decide if a resume is required for an internal interview.
As someone looking for internal advancement, you're definitely in a position of power compared to the outside candidates: you are familiar with the structure of the company and its values, and you've had a chance to prove yourself already.
That said, you would still need to write a resume (and possibly even a cover letter for the internal promotion)—just a slightly different one than usual:
Want to save time and have your resume ready in 5 minutes? Try our resume builder. It's fast and easy to use. Plus, you'll get ready-made content to add with one click. See 20+ resume templates and create your resume here.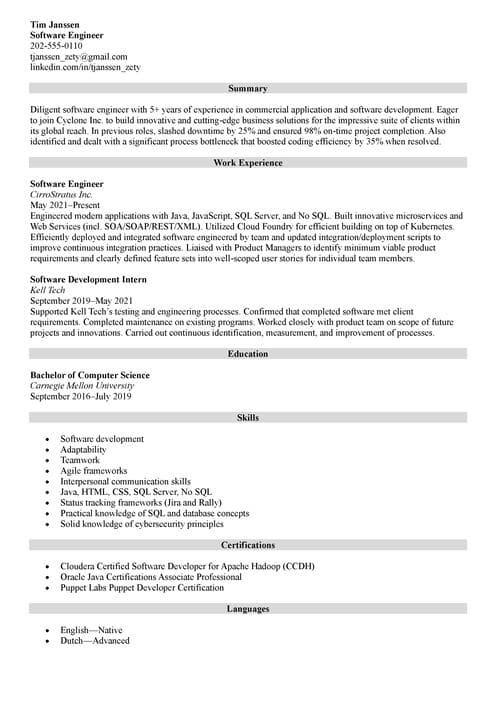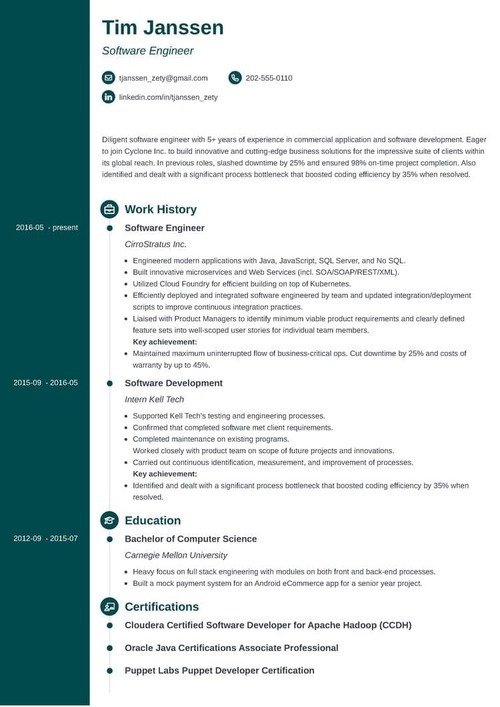 Sample resume made with our builder—See more resume templates here.
About Us
Zety is your trusted consultant on all things related to work. From how to make a smart career move if you hate your current job to how to tackle burnout and more—Zety has the career advice you're looking for.