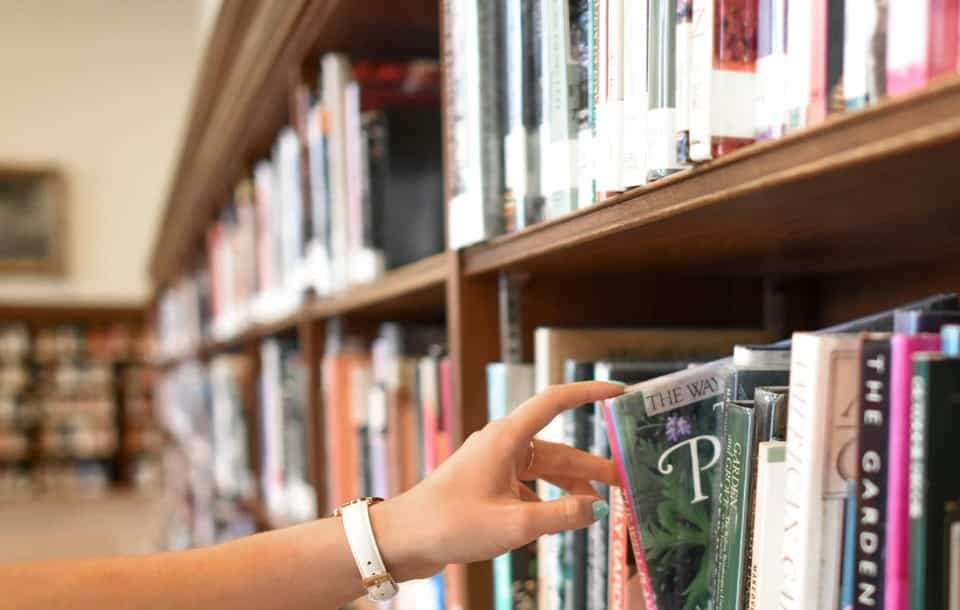 Library Assistant Resume Sample (Also With No Experience)
By the time you're done with this guide, you will have turned your fledgling library assistant resume into a beautiful coming-of-age story.
Have you always found yourself attracted to the magical sight of stacks upon stacks of bookshelves? Does the image bring you so many positive vibes that you decided it would also get you a career? Imagine that…
Let me bring you back down for just a sec—
You're not getting anywhere unless your library assistant resume reads like the most enchanting poem.
Keep reading and you'll discover:
An incredible library assistant resume example that is bound to get you hired.
What makes a library assistant resume stand out among others.
How to list skills and achievements on your library assistant resume.
Tips on talking about your previous experience on your resume for a library assistant.
Want to save time and have your resume ready in 5 minutes? Try our resume builder. It's fast and easy to use. Plus, you'll get ready-made content to add with one click. See 20+ resume templates and create your resume here.
Sample resume made with our builder—See more resume examples here.
Looking to book yourself another, similar position? Have a look at some of our other guides below:
Library Assistant Resume Sample
Edward Byrd
Library Assistant
802-777-4307
EdwardByrd@teleworm.us
Linkedin.com/in/Edwardbyrd02
Objective
Organized, book-loving high-schooler willing to apply himself in the library. Seeking to make a great fit of my administrative skillset and infallible work ethic as a library assistant. Ready to use my patience and communication skills both to grow and increase efficiency in the workplace.
Education
Silverback High
Lexington, KY
Graduated: 2019
Relevant coursework: English Literature, Anthropology, Sociology
Membership: Literature & Fine Arts Club
Experience
Volunteering
Lexington Public Library, Lexington, KY
2017–
Eagerly assisted library visitors with guidance on positions they might find interesting.
Stocked the shelves of a 6500 sq. ft. library floor.
Oversaw cleanliness and orderliness of several computer rooms.
Key Achievement: Took proper care of library computers resulting in none of them requiring repair/replacement in 2018, saving money.
Skills
Communication
Time management
Organization
Teamwork
Knowledge of computers
Knowledge of library cataloging systems
Ability to work independently
Attention to detail
Classification criteria
Customer service
Languages
Spanish (intermediate)
French (beginner)
Hobbies
Reading classical literature
Scrapbooking
Let's get down to brass tacks—this is how you write a great library assistant resume:
1. Format Your Library Assistant Resume
As a library assistant, you will be doing more than just sorting books and handing out late fees. You need to be a bit of a tech wiz to enter data, compile electronic media, catalog in- and outbound books and other library items. You'll also be responsible for a lot of customer service work. And guess what?
Your resume needs to prove you can do all of that, and prove it quick.
Don't tell me you thought the chief librarian has enough time to read your entire resume, at the bottom of the stack? Can't you see that line of students waiting to turn in overdue books?
If you want to get hired, your resume has to be skimmable, while making you look like Nancy Pearl.
To accomplish just that, use this advice:
Start off by giving your contact information, including your name, e-mail and phone number.
Write in a tasteful, clean resume font. Don't cram the text—leave enough white space to make everything easily readable.
Utilize the chronological resume format to list your work experience (if you have any).
Lastly, keep the file saved as a PDF. It's the least buggy format, so no matter what they use to open your resume, it'll still look snazzy.
"Hang on," you might say, "but what if I don't have any experience to show off?"
In that case, prioritize listing your education over your work experience. Also, work experience isn't exactly as straightforward as you might think. Have you, on occasion, already helped out Mrs. Jones in your high school library? It isn't work, technically, but it is experience! Same thing goes for activities like volunteering, too.
Pro Tip: Did you have to use a stapler after printing your resume out? That's a no-go, you should definitely keep your resume to one page only.
2. Write a Library Assistant Resume Objective or Resume Summary
Each great resume has to lead off with a short, personal, introductory statement. We call it aresume profile.
A good one will instantly hook your reader and make them unable to put it down, just like a good book.
There are two types for you to choose from.
You want to use a resume objective statement if you are writing a library assistant with no experirence. Use it to list your career goals and the abilities you have which will help you to get there.
If you got all the necessary experience, write a resume summary statement. This one lets you flex your librarian muscles by showing what you've accomplished so far. Talk about your achievements using numbers to put things in a measurable perspective.
One big key takeaway here is to focus on what you bring to their table. You may look greedy and self-centered otherwise.
Read more: Resume Starting Sentences (Examples)
3. Recount Your Past Work Experience on a Library Assistant Resume
Nobody likes a dull resume. But do you know who hates dull resumes?
The people who have to read them. Your very audience.
In practice, this means that in order to get hired as a library assistant, your resume needs to shine and sparkle.
It should come as no surprise that one of the bigger factors in achieving this effect is prior work experience, as some research shows.
Here's a few tips on how to make the most of your resume job description:
Use the reverse chronological format, meaning your most recent occupation should be at the top. Provide your job title and the name of the company.
For the first, list a few (4–6) bullet points outlining your major tasks. Subsequent entries should have fewer bullet points.
Start each point with an action word. Add meaningful information (i.e. numbers) to show exactly what results you were able to achieve.
Adapt your resume to your employer's needs. Stick to relevant experience, and use the same keywords as the job posting does. It pays off.
Read more: How to Write about Your Past Work Experience
4. List Your Education on Your Library Assistant Resume
Your prior education has to show up on your resume, no questions asked.
But what's the point if you don't cross your t's and dot your i's? You've got to do it right.
"Right" can mean different things, depending on a great many things, like your work experience. If you're a decorated library assistant, you can limit yourself to just your degree, years of attendance and school name.
And if you're a library assistant with no experience, you can elaborate a little more: list relevant courses or programs, your GPA, share snippets from your college life that might pique the recruiter's interest.
Still not convinced the education section of your library assistant resume hits harder than slam poetry? Check out this guide: How to List Education on a Resume
5. Mention the Right Skills on Your Library Assistant Resume
Many scientific papers point to a recent shift in typical library assistant skills. The basics simply don't cut it anymore. You have to have computer literacy.
How else can you show the hiring manager that you'd excel at working among the bookshelves?
We recommend brainstorming a spreadsheet of your skills: hard skills,soft skills, job-specific technical skills. Then, from among that skills list, pick the ones that fit the job description the most. See the list below for reference:
Library Assistant Skills for a Resume
Cataloging
Knowledge of classification software (OCLC, WorldCat)
Knowledge of database software
Writing acquisition reports
Record keeping
Locating material
Instructing patrons
Maintaining/repairing books
Photoshop
Organization
Clerical skills
Service orientation
When making a resume in our builder, drag & drop bullet points, skills, and auto-fill the boring stuff. Spell check? Check. Start building a professional resume template here for free.
When you're done, our professional resume builder will score your resume and our resume checker will tell you exactly how to make it better.
6. Create a Miscellaneous Section for Your Library Assistant Resume
Sometimes, you happen across books that can't easily be classified as one genre or another. Other times, you'll desperately want to put "Ran a school book club" on your resume, but won't know which section would be most appropriate.
That's why you need a "Miscellaneous" or "Other" section.
It varies greatly but in general you could list your
Anything that ups the "Wow!" factor of a resume a notch is worth a shot.
Read more:What to Include on a Resume
7. Write a Cover Letter to Include With Your Library Assistant Resume
Libraries are essentially dispensaries of knowledge. Sounds rather important, doesn't it?
A place like that can't afford to hire a random Joe Schmo off the street.
You may be tempted to omit it, but a cover letter shows you mean business, and it lets the recruiter get to know you that much more.
Here's the Sparknotes on writing a good library assistant cover letter that'll land you the job:
Pick the rightcover letter format. Yes, your book will get judged by its cover, so choose wisely.
Captivate your reader with an illustriously written cover letter opening.
Emphasize your prospective contributions, not expectations.
Write a proper cover letter ending to ensure you get a callback.
What's the right length for a cover letter? About 3–4 paragraphs is the sweet spot.
Pro Tip: Cover letters are more personal than the rest of your application could ever be. Make sure in advance that you know who you will be writing to, and how to address your cover letters properly.
Plus, a great cover letter that matches your resume will give you an advantage over other candidates. You can write it in our cover letter builder here. Here's what it may look like: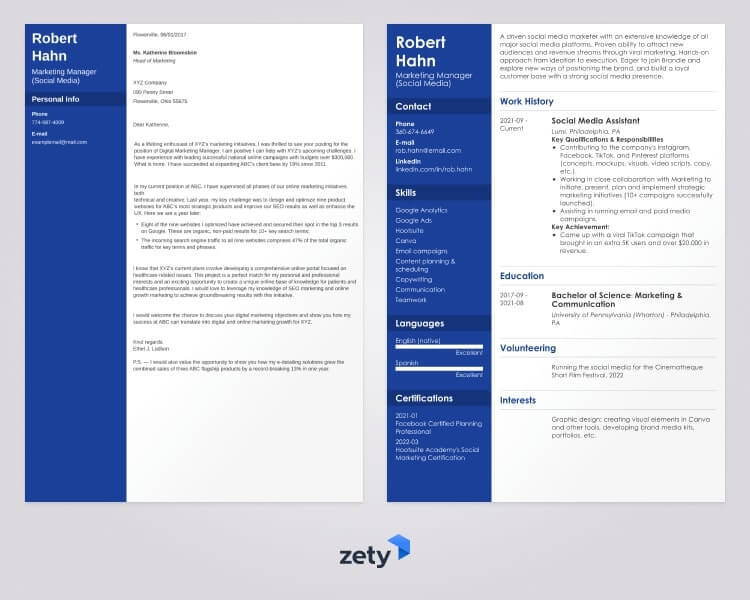 See more cover letter templates and start writing.
And voilà!
That's how you write a library assistant resume in a nutshell.
Going to bookmark these tips for later? Maybe you have some of your own knowledge to pass on. Leave a comment and let me know if I missed anything!
About Zety's Editorial Process
This article has been reviewed by our editorial team to make sure it follows Zety's editorial guidelines. We're committed to sharing our expertise and giving you trustworthy career advice tailored to your needs. High-quality content is what brings over 40 million readers to our site every year. But we don't stop there. Our team conducts original research to understand the job market better, and we pride ourselves on being quoted by top universities and prime media outlets from around the world.