Fast. Easy. Effective.
Zety Online Resume Builder. Create a Professional Resume for Free.
Writing a resume is a daunting task: stressful, confusing, and takes too much time. But not anymore — Let Zety lead the way.
Create Your Resume Now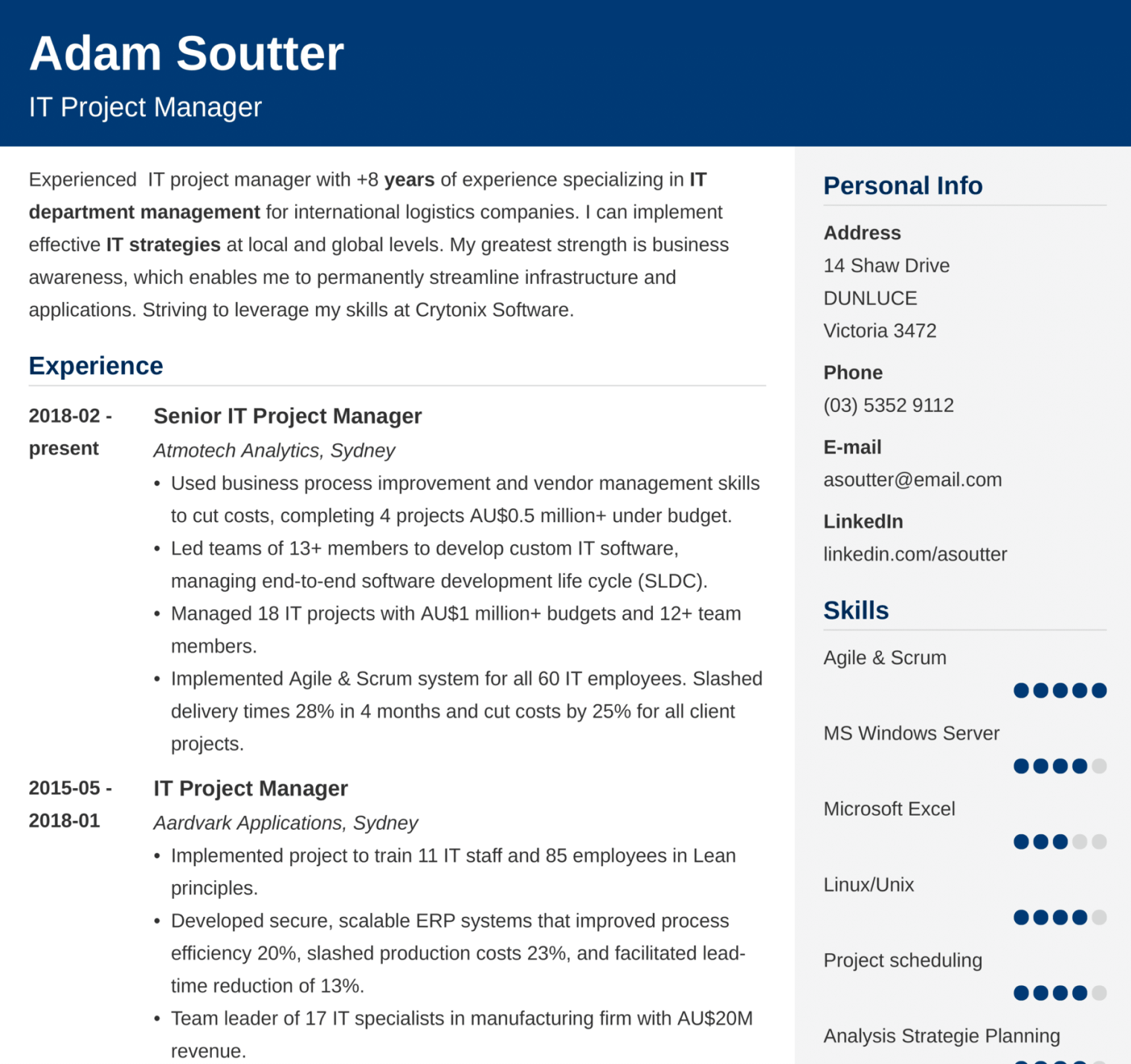 Build a resume that gets you hired—
You're a lot of things. But you don't have to be a resume writer. Don't let your resume hold you back. With the Zety resume editor, you'll create a document that gives you the confidence you deserve:

See more templates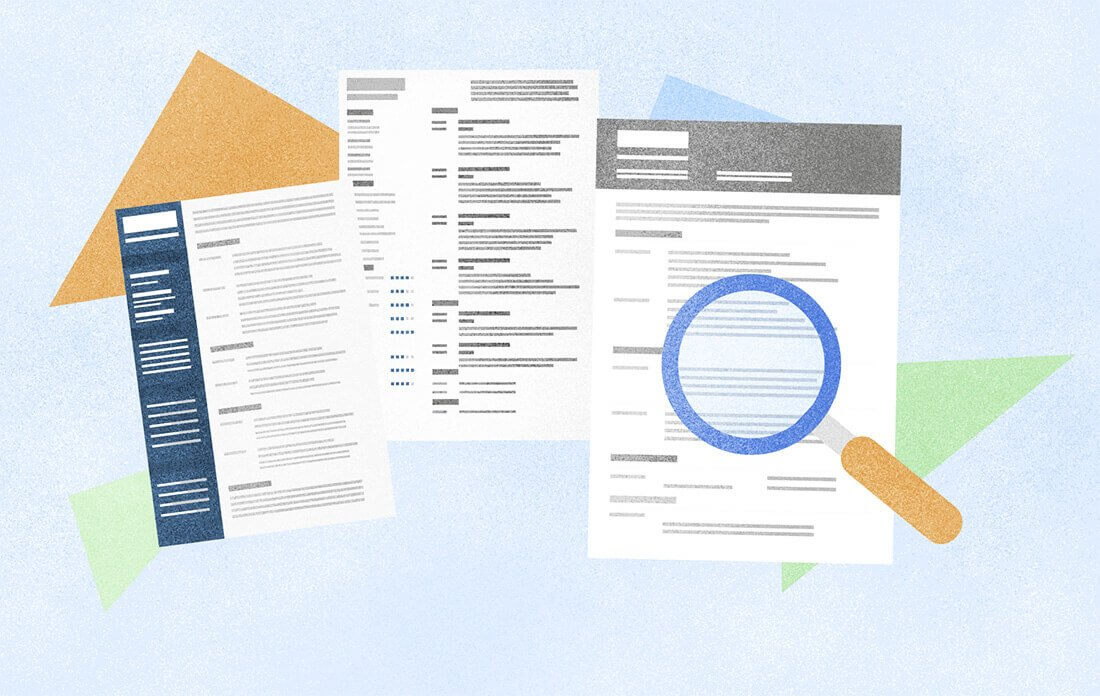 Pick a resume template.
Choose from 20+ professional resume templates in over 400 colour variants.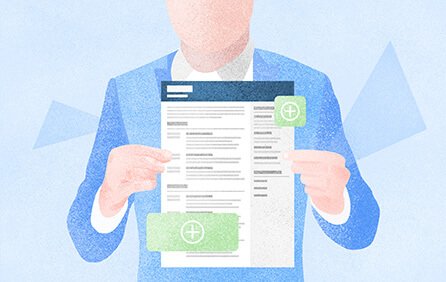 Fill in the blanks.
Type in basic information. Use expert suggestions for everything else.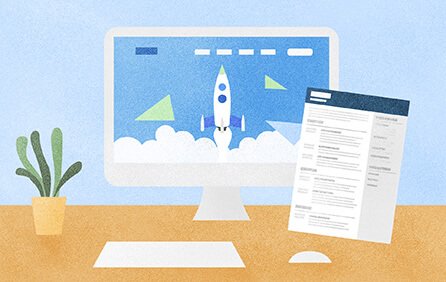 Optimize your document.
Customize the look and feel. Make it sleek with no effort.
Your resume. Redefined.
Zety resume maker. The solution you needed, but didn't know about. Your resume will finally show your potential. Personalize dozens of resume templates.

Get read-to-use suggestions—just pick and drop like online shopping. Impress recruiters with a professional design. Prove to employers who you are—the best candidate for the job.
Create your resume now
Rated excellent on Trustpilot
Zety Resume Builder
You'll wish you found this program sooner. Zety's resume builder helped millions of users create their resumes fast and land their dream jobs.
Try it yourself. Just pick one of 20+ professional resume templates, fill in the blanks, and download. The resume wizard will guide you every step of the way.
D. Ramos

I just got a great job at my dream company. I definitely could not have done it in such a timely manner without Zety. I send out 3–4 personalized applications at a time.
D. Ramos

Being able to easily and quickly find resume items, duplicate resumes, and not have to put dozens of hours into making it look good has honestly saved me at least 50 hours.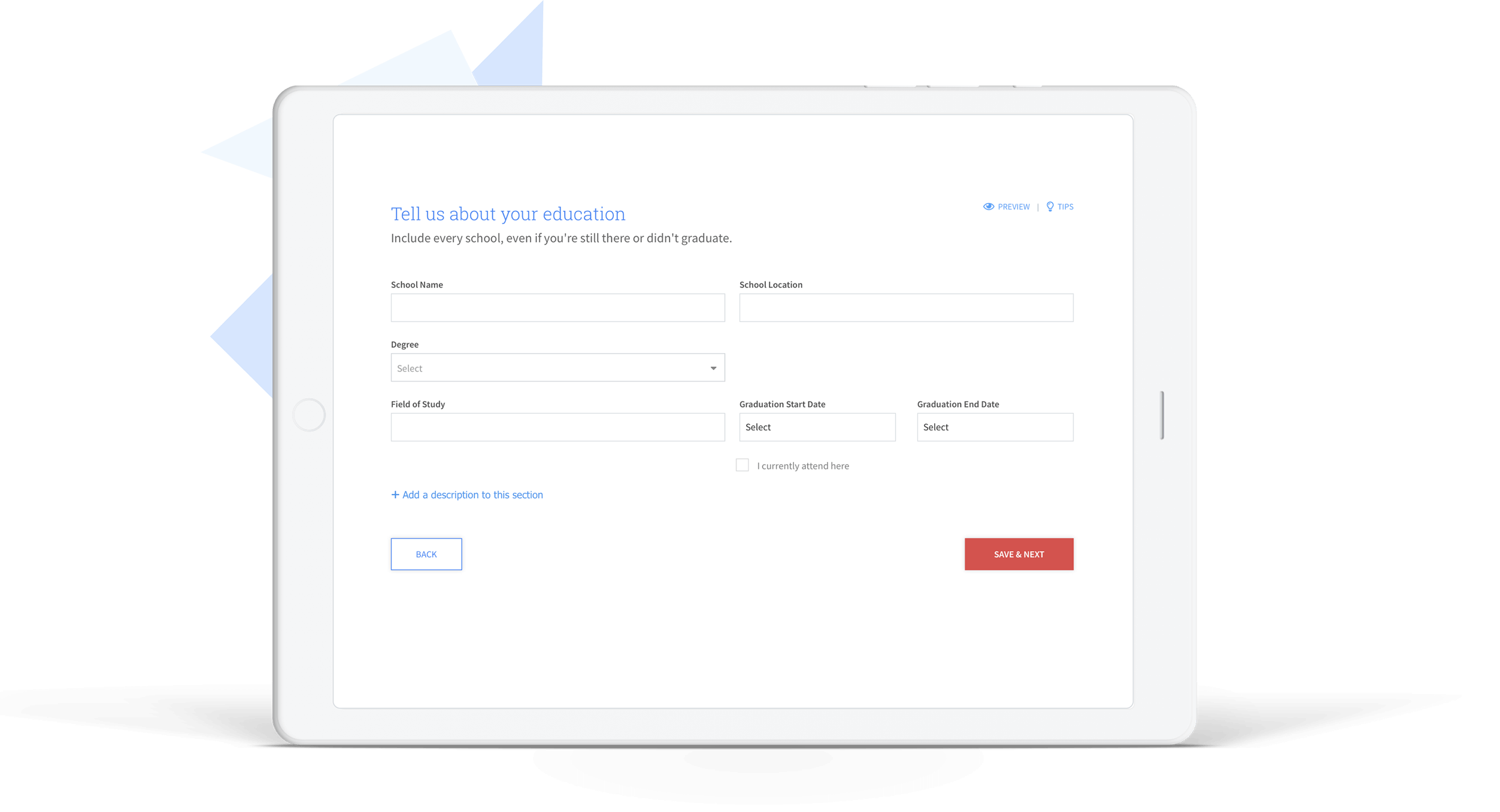 FAST
You'll be done faster than your competition. You should be out there enjoying your new career, not typing a resume. Zety's resume helper will help you pick the right template, let you add information in a few clicks, and give you instant suggestions for what employers want. Upload your old resume or start from scratch. You'll save time either way.
Access the online resume builder from anywhere at any time.

Download or print your resume when you need to.

Upload your past resume and give it a makeover.
Grace

Very friendly and easy to navigate through to the end of the project. So helpful. Redoing a resume that needed to be done in a hurry, Zety didn't let me down.
customer

It's amazing how much time you can save with this tool and spend it on things that are important. Sure, you can do everything on your own, but what's your time worth?
EASY
You'll get personalized help and excellent support. Writing a resume feels like a chore. And yet your future depends on it. Stop putting it off—the Zety resume creator is here to help. No more fighting with templates and software that never seem to work. No more second-guessing every word. Zety's got you covered.
Get quality suggestions for what to include in your document.

Copy, edit, and customize your resume with a few clicks.

Add an easy to customize cover letter to maximize your chances.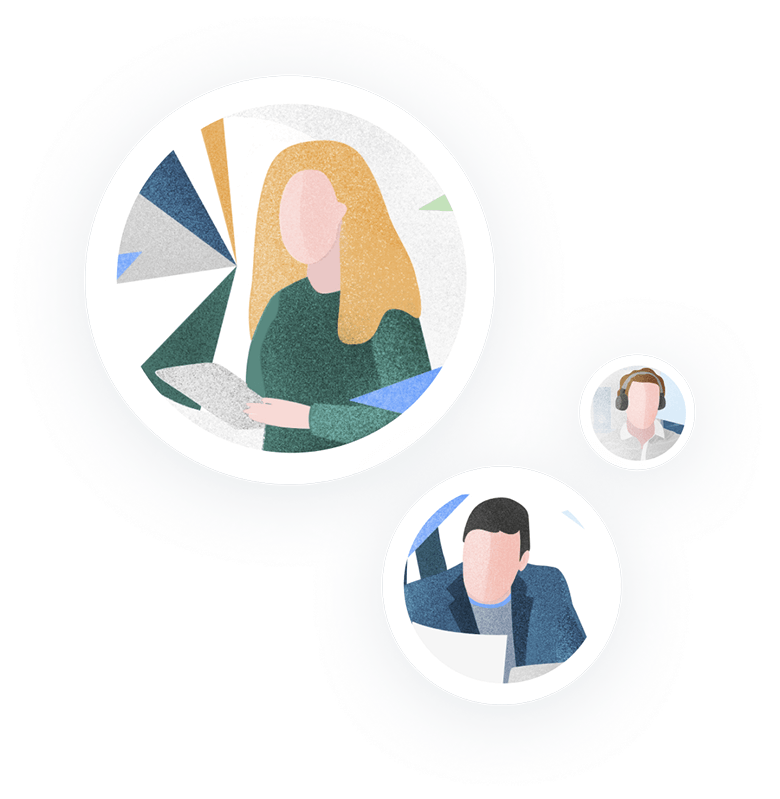 customer

I really had fun creating my resume and cover letter. It was easy and I matched my skills with exactly what the employers have been looking for.
Arna Meyer

I was quite skeptical when I started the process of building a resume with their tool, but it's so intuitive! Really does make the normally daunting task of preparing a resume easy, and dare I say—fun!
JB Pace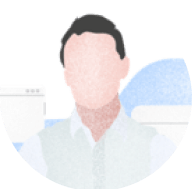 Using the Zety resume app to rebuild my resume was simple and actually enjoyable. The verbiage and explanations of skills available at the click of a button made my experience seamless.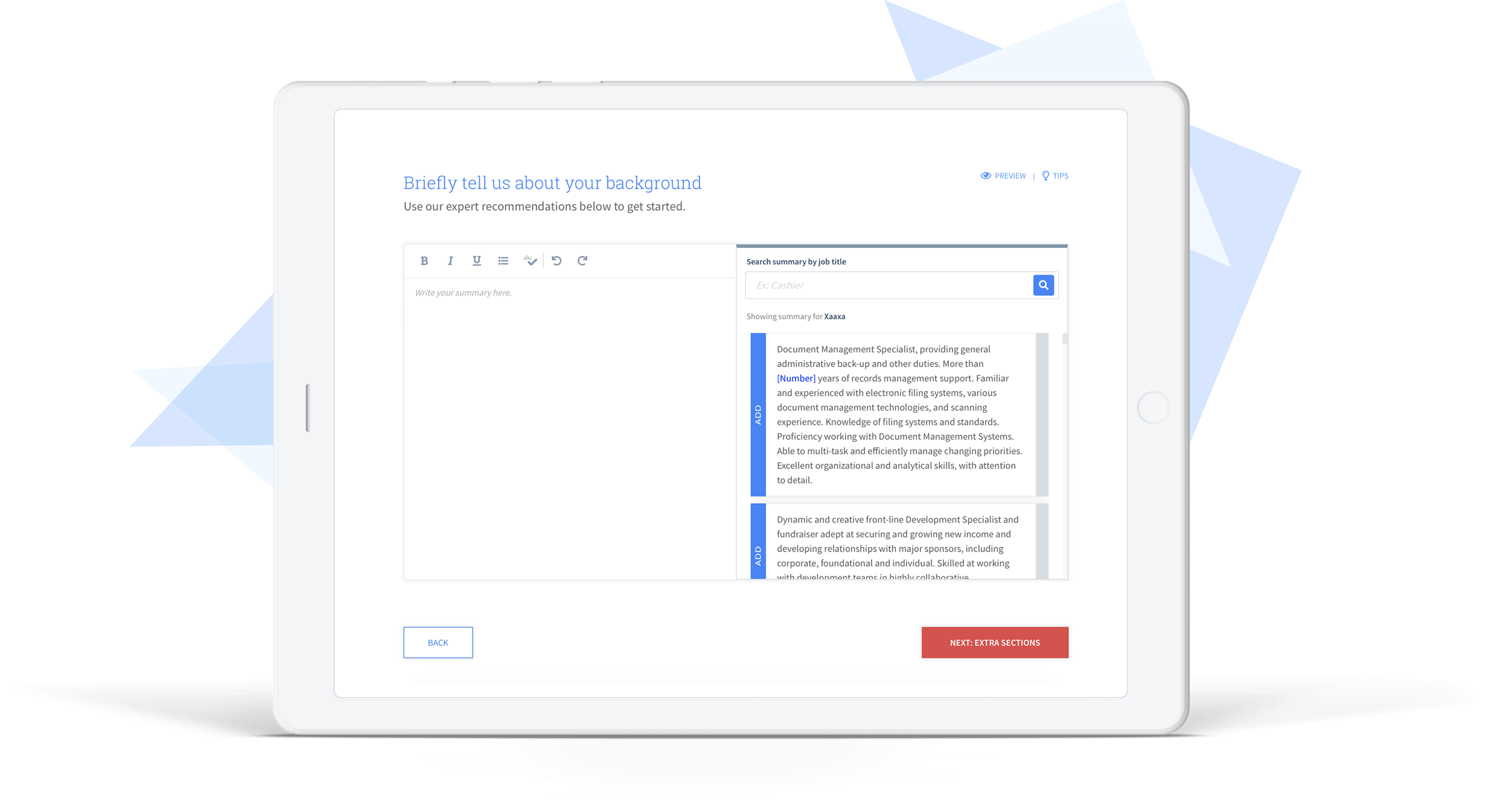 EFFECTIVE
You'll get exactly what you need to land the job you want. The Zety resume maker has built-in tips and ready-made content designed by resume experts. Our suggestions for each section will boost your chances of getting invited to interviews. Maximize your odds of landing the job now.
Create a resume a professional would charge you a few hundred dollars for.

Learn from your competition and career experts what matters to employers.

Increase your reply rate from future applications you submit with Zety.
Customer

Prior to using the Zety resume builder, I had applied to 10 different jobs and not one contacted me for an interview. Once I created my new resume using the Zety app, I applied to 3 more jobs, and the next day I was contacted with an interview date. I had no idea the detriment my past resume was causing me.
Amber

Easy to use and customize. Great for every type of resume. After submitting several resumes, I only got an interview from the company where I submitted the resume I created with Zety's resume maker app.
One word? HIRED
You'll finally get a job you want, not the one you have to take. Break free from the vicious cycle of lowering expectations just to get any job.
Start picking between offers you actually want. Apply the resume generator's advice, optimize your application, and get that dream job.
Denise P.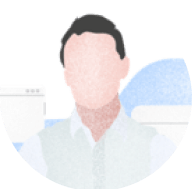 I utilized Zety's builder app to the fullest, applying everything I learned, and even added some unique touches the resume software offered. Now, instead of stressing over what keyword or language to use on my resume, I can focus on which job offer to accept.
David Birdsell Jr.

I went from fired to hired in less than 3 weeks. I was let go from my old job due to downsizing. With Zety, I was able to build custom resumes tailored to the jobs I was applying to quickly and easily. My last day was 3/9/18 and I had several offers by 3/25/18. Accepted an excellent job on 3/27/18. I can't thank you guys enough. You really helped save my family from some serious hardship.
Jeanne

Zety is what will make you stand out. In less than a month and a half, I got contacted by six employers and went in for three interviews. They've all commented on how my résumé caught their eye, and how "visually pleasant" it is. The cover letter tool has been a tremendous help as well. It has made my life so much easier!
Rania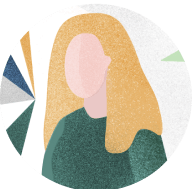 Zety saved my resume and my career. I was applying for jobs with my own made resume and kept failing... until I came to Zety. I enhanced my resume and was amazed how professional the resume builder and the tips are. Guess what? I started to receive phone calls and emails for interviews. I have a job offer in the spring!
…and what will your story be?
create your resume now
FAQ
What is a resume builder?
A resume builder is an online app or piece of software that provides users with interactive forms and templates that focus on resumes. The best applications of this type provide tips and suggestions to help you provide employers with the right kind of information. For example, the Zety resume builder features ready-made content tailored to the needs of specific job seekers. This makes wording each section easier in terms of communicating your value as an employee.
Who is Zety resume builder for?
The Zety resume creator is a tool for anyone tired of fighting with formatting their application document in a word processor. It's even more valuable to job seekers pressed for time or worried about how the wording of their resume reflects on them as candidates. Zety can dramatically cut down on the time it would take to create a resume on your own. We've heard success stories from job seekers in all industries. Interns, juniors, mid-level staff, all the way to c-suite executives. Even students writing resumes for college applications.
Is Zety safe and legit?
Yes, Zety is a legit business, you can learn more about on the About Zety page. The application is safe thanks to a secure SSL https encrypted connection. Your personal data is processed according to stringent policies you can learn more about in the terms of use, privacy policy, and cookie policy.
What features does the Zety creator offer?
Zety is actually a suite of tools designed to help you create application documents:
Resume and CV builder
Cover letter builder
Templates for various application documents
Built-in content and suggestions
Printable downloads in .txt, .pdf, and .doc
Resume checker
And almost a 1,000 articles available for free on the site
Is Zety resume builder free?
Zety resume builder is free to create a resume. The app follows the "try before you buy" credo—you pay once you're satisfied with the results. Downloading a printable resume as a pdf or MS Word .doc file from Zety costs just A$2,99 for two week access. Pricing may vary depending on the plan and subscription.