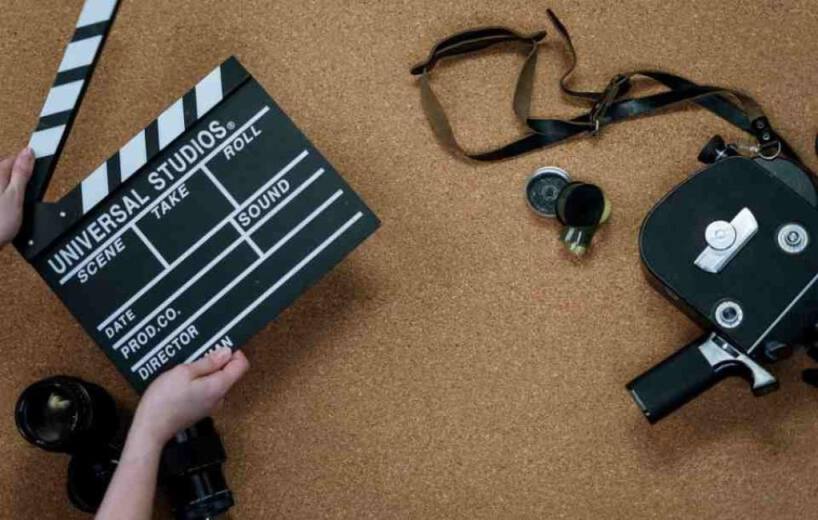 Cinematographer Resume: Sample and Writing Guide
Career stuck in pre-production? Give it the Oscar-winning launch it deserves with a show-stopping cinematography resume that nails it on the first take.
All it takes is one great opportunity—but no matter how many cinematography jobs you apply for, you never get a callback. How are you supposed to get your big break when there are no breaks coming your way?
With a cinematographer resume that's Roger Deakins' level of epic. Get your skills into focus, give your talent the right exposure, and your job hunting will be faster than Fuji Reala 500D.
This guide will show you:
A cinematographer resume example better than 9 out of 10 other resumes.
How to write a cinematographer resume that will land you more interviews.
Tips and examples of how to put skills and achievements on a cinematographer resume.
How to describe your experience on a resume for a cinematographer to get any job you want.
Want to save time and have your resume ready in 5 minutes? Try our resume builder. It's fast and easy to use. Plus, you'll get ready-made content to add with one click. See 20+ resume templates and create your resume here.
Sample resume made with our builder—See more resume examples here.
Not quite what you're looking for? Check out our related guides:
Sample Cinematographer Resume
David Hawkins
Cinematographer
610-482-1375
david.hawkins@gmail.com
linkedin.com/in/davidhawkin$
twitter.com/davidhawkin$
Summary
Creative cinematographer with 10+ years of experience and exceptional storytelling skills. Winner of the Best Cinematography award at the 2017 Chicago International Film Festival, shortlisted for the 2016 TIFF award. Eager to apply my technical expertise and innovative approach to driving creative growth at Paramount Studios.
Experience
Cinematographer
Gray Horse Studios
September 2013–April 2021
Key Qualifications & Responsibilities
Operated a range of digital and analog cinema cameras, including Panavision Millenium DLX2, ARRI Alexa, and IMAX MSM 9802.
Produced 7 features, 20+ TV series episodes, and 10 shorts, making key creative decisions during the planning, production, and post-production processes.
Led a team of 5 camera operators and 6 lighting crew members, providing additional on-set direction to a production crew of over 30.
Shortlisted for the 2016 Toronto International Film Festival Best Cinematography award.
Key Achievement:
Won the Best Cinematography award at the 2017 Chicago International Film Festival for the feature The Lonely Ride.
Commercial Cinematographer and Co-Founder
Amherst Video Group
June 2010–August 2013
Collaborated with 4 directors to complete over 60 TV commercials for 40+ clients.
Oversaw every stage of the production process, from budgeting and shot listing to audio mixing and video editing.
Scouted 150+ locations and negotiated over 30 equipment rental contracts.
Introduced an internship program, cutting the production budget by 10% without compromising on customer satisfaction and footage quality.
Education
BFA in Filmmaking, New York Film Academy
2006–2010
Achieved a 3.9 GPA
Earned a Silver Medal (Narrative category) at the 2009 Student Academy Awards
Skills
Leadership
Collaboration
Final Cut Pro X
StudioBinder
AdobeCC
DaVinci Resolve
Manual color grading
Audio balancing and mixing
Decision-making
Budgeting
Memberships
Active Member of the American Society of Cinematographers
Appeared twice on the ASC educational panel targeted at student filmmakers
Here's how to write a job-winning cinematographer resume:
1. Choose the Right Format for Your Cinematographer Resume
Cinematographers are responsible for creating the visual style of a movie. They plan every shot and lead the camera and lighting crews during shooting. A cinematographer resume has to go beyond showcasing your technical skills—you also need to prove you're organized, communicative, and detail-oriented.
Already visualizing a look for your resume? Excellent! Let's go over the plot outline to make sure you're not missing anything—
Here's how to format your resume:
Busy production schedule? If you need to cut some corners, pick a ready-made creative resume template and make it your own.
Alright—
Calling last looks! Ready to roll?
Read more: Resume Structure: A Complete Guide
2. Write a Resume Objective or Resume Summary
First up, we need to capture a tight shot of your best achievements—they'll appear at the top of the page, in your resume profile.
This short introductory paragraph is essentially a montage of the best bits from your career, cut for maximum impact.
Now, there are two types of resume profiles:
Resume summary: best if you're an experienced cinematographer with a few titles to your name.
Resume objective: what you'll write instead if you're a new graduate and/or have no experience as a professional cinematographer.
In both cases, your aim here is to elicit curiosity and grab the reader's attention.
To this end, every resume profile should include:
Two or three of your biggest accomplishments as a cinematographer.
A few key skills that match the requirements in the job ad.
A specific offer tailored to the company or project.
Before we set up for the next scene, a quick resume tip: if you're drawing a blank on what to include in your profile, just fix it in post. It'll be easier to write once you've completed the rest of your resume.
Still not sure about your opening shot? Read more: How to Write the Perfect Resume Introduction
3. Create a Great Cinematographer Resume Work Experience Section
Next on today's schedule, an elaborate flashback—
Your work experience, presented using Memento-style reverse chronology.
Here's how to put work experience on your resume:
List relevant employment starting with your most recent position.
Add your job title, the name of the company, and the dates you've worked there.
Write a few bullet points that show your best side. No need to describe the exact duties of a cinematographer—the reader's familiar with the context. Instead, zoom in on your professional accomplishments.
Get the pacing right by starting each bullet point with an action verb, and use numbers to quantify your achievements.
Include more bullet points for your most recent jobs.
Achievements in focus? Awesome—
Now, let's switch to monochrome and adjust our WB, because we're going even further back in time.
Never worked for a production company? See here: How to List Freelance Work on a Resume
4. Show Your Education in the Best Light
As Quentin Tarantino and James Cameron would tell you, you don't need formal education to make it in the movie business. Still—
Whether you're a film school grad or a self-taught genius, education needs to make an appearance on your resume.
So:
If you have 5+ years of experience as a cinematographer, just provide your highest level of education, be it high school or college. Include the name of the institution and years of attendance.
If you're less experienced, use the magic hour of your schooling to its full advantage. Add bullet points, mentioning academic achievements, relevant coursework, and projects on your resume. Only include your GPA on a resume if it was 3.5 or higher.
Looking good!
Time to cut back to the present for a series of short takes on your best skills.
Read more: How to Add Education to Your Resume
5. List the Right Skills for a Cinematographer Resume
Here's how to add key skills to your resume:
Start by jotting down all the professional skills that you have. Remember to include soft skills as well as technical skills.
Compare your list to the skills required in the job description. Use the ones that match to build a set of around ten.
Cinematographer Resume Skills
Final Cut Pro X
StudioBinder
AdobeCC
DaVinci Resolve
Manual color grading
Budgeting
Your list won't be a shot-for-shot remake of the example above—make it your own and shine a spotlight on the very best you have to offer.
When making a resume in our builder, drag & drop bullet points, skills, and auto-fill the boring stuff. Spell check? Check. Start building a professional resume template here for free.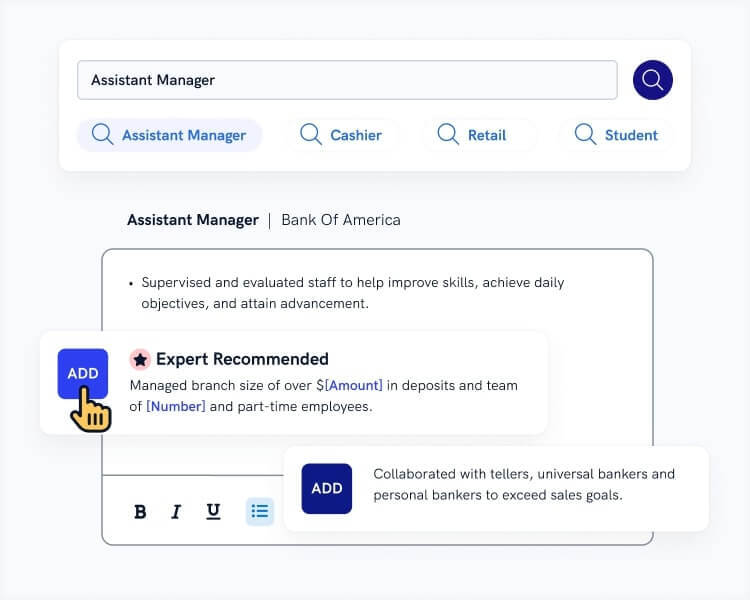 When you're done, Zety's resume builder will score your resume and our resume checker will tell you exactly how to make it better.
6. Add Other Sections to Your Cinematographer Resume
Abby Singer, everyone!
Almost done. Before we wrap for the day, consider adding the following resume sections:
Awards
Memberships in industry-related organizations
Personal projects or relevant volunteer work
...or anything else to make you stand out like Meryl Streep in a Z-movie.
Want to add your hobbies? Just make sure to frame them correctly: How to Put Hobbies and Interests on a Resume
7. Attach a Cover Letter to Your Cinematographer Resume
Resume done, sizzle reel ready—
Hang on! There's something missing: you still need a cover letter.
Here's how to write one:
Keep it short and sweet—the ideal cover letter length is generally under one page.
Read more: How to Write A Job-Winning Cover Letter
Plus, a great cover letter that matches your resume will give you an advantage over other candidates. You can write it in our cover letter builder here. Here's what it may look like: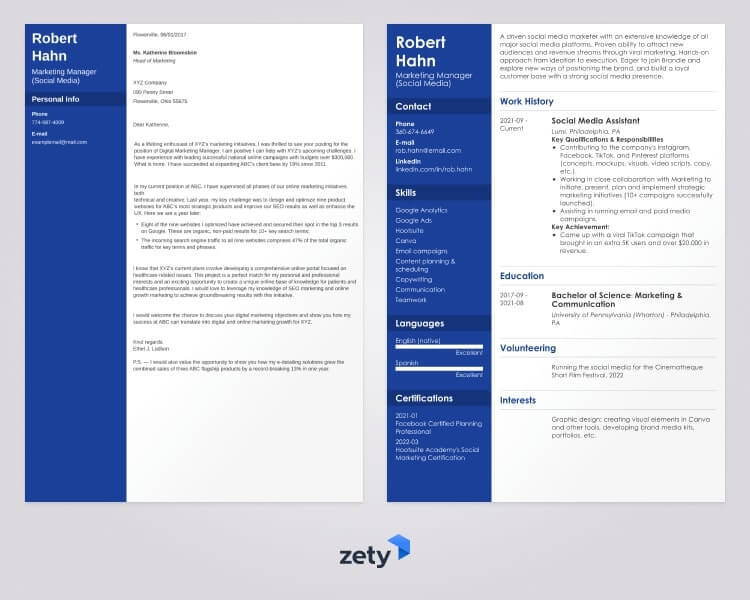 See more cover letter templates and start writing.
That's a wrap!
Thanks for reading! Still not sure how to write a cinematographer resume? Maybe you could offer some pointers of your own? Drop us a line in the comments!
About Zety's Editorial Process
This article has been reviewed by our editorial team to make sure it follows Zety's editorial guidelines. We're committed to sharing our expertise and giving you trustworthy career advice tailored to your needs. High-quality content is what brings over 40 million readers to our site every year. But we don't stop there. Our team conducts original research to understand the job market better, and we pride ourselves on being quoted by top universities and prime media outlets from around the world.