Production Coordinator Resume: Sample and Writing Guide
You carry the production from the first word in the script all the way to the end credits. But to get the job, your production coordinator resume needs to be just as good.
With you on set, production flows as smooth as butter, even when tensions are high and time is short.
You may not star in the show, but you are the star of the show nonetheless.
Sadly, you don't have an entire marketing department behind you to let everybody know all of this, so you need to take care of it yourself. How?
With a blockbuster-level production coordinator resume, of course.
This guide will show you:
A production coordinator resume example better than 9 out of 10 other resumes.
How to write a production coordinator resume that will land you more interviews.
Tips and examples of how to put skills and achievements on a production coordinator resume.
How to describe your professional experience to get any production coordinator job you want.
Want to save time and have your resume ready in 5 minutes? Try our resume builder. It's fast and easy to use. Plus, you'll get ready-made content to add with one click. See 20+ resume templates and create your resume here.
Sample resume made with our builder—See more resume examples here.
If you're up for more thorough reading, check out our other, related guides below:
Production Coordinator Resume Sample
Robert G. Yang
Production Coordinator
269-998-5703
robert.g.yang@email.com
Resume Summary
Hard-working production coordinator with 6 years of experience working in production office. Responsible for managing a team of 20 junior/student production assistants. Maintained 100% budget adherence. Increased viewership by 22% over 3 years. Seeking to apply my skills and expertise towards maintaining maximum efficiency at FD Studios.
Work History
Production Coordinator
Trooper Studios, Atlanta, GA
Feb 2016–Dec 2020
Scheduled meetings at the request of the Manager, Supervisor and Lead(s) while proactively maintaining the calendar to avoid scheduling conflicts.
Coordinated in- and outbound work projects within the department and made sure deadlines were met. Delivered personally supervised projects 10% faster than other production coordinators.
Handled up to 50 daily requests made by film set crew, delegating as necessary.
Supervised a team of 20+ junior and student production assistants and interns.
Junior Production Coordinator
Netflix, Los Angeles, CA
Aug 2014–Feb 2016
Distributed documents and other made-to-order deliverables among crew members.
Arranged and coordinated meetings between FX post-production and production staff with producers and vendors.
Sourced vendors, gathered quotes, and managed on-site logistics.
Education
Bachelor of Arts in Film & Television
University of Rochester, New York
Graduated: 2012
Key Skills
Excellent communication and organization
Video editing software (Premiere Pro, Final Cut, DaVinci Resolve)
Multitasking
Working under pressure
Attention to detail
Leadership skills
Teamwork
Freelance Work
Contracted local vendors and photographers for 6 locally-produced college shorts.
Coordinated headhunting efforts in tandem with talent agency to search for lead actors and actresses for 12 minor shows.
Hobbies and Interests
Reading abstract/post-modern literature
Creating alternate reality games (ARGs)
Language Skills
French—Fluent
Spanish—Beginner
Here's how you write a 10/10 production coordinator resume:
1. Choose the Best Format for Your Production Coordinator Resume
Production coordinators work to make sure that all aspects of film or TV series production run smoothly and on time. The purpose of an effective production resume is to showcase your ability to go above and beyond the call of duty, thanks to your excellent organizational skills and multitasking.
The first step in the production of your resume should involve chiseling its look so that it's nice and readable, like so:
How many pages should a resume be once it's all done?
One is the answer for most production assistants. A two-page resume is okay if you have 10+ years of relevant experience and enough achievements to share to actually fill both pages.
Read more: Modern Resume Templates to Download & Use
2. Write a Resume Summary or Resume Objective
Every production coordinator's resume needs to feature an introductory statement that shows off your badges of honor earned in the fight for meeting deadlines, satisfying crew, and tying the budget together against all odds.
We call it the resume profile, and there are two types of it:
Resume objectives are for the still-amateur production coordinators seeking their first big break. If you recently graduated or changed careers, present your transferable skills and knowledge so they know you'd essentially be pulling rabbits out of top hats on set.
Resume summaries work best for experienced (2+ years) production coordinators who've been to hell and back with their films. Focus on stating some of your biggest accomplishments and add numbers to keep the camera squarely on you.
Read more: How to Start a Resume Effectively
3. Produce a Professional Work Experience Section
This section is more crucial than obeying the chain of command in filmmaking. And it's equally crucial to getting you hired, so follow along:
As mentioned, use the reverse-chronological resume format when listing your jobs—start with the most recent or current position.
For each, write up to 6 bullet points, the name of the company, your job title, and dates worked.
The bullet points should primarily consist of your most impressive professional achievements, but if you can't come up with that many, tasks and duties will do.
Critically, you want to include numbers as they help visualize your actual impact.
Using power words makes the resume work experience section seem more visceral, like any top action movie.
Lastly, tailor the resume. Trust me, recruiters know a copy-pasted template when they see one.
Read more: How to Write Better Resume Bullet Points: Guide with Examples
4. Show off Your Production Coordinator Education Appropriately
What's the most important rule on set?
Grips eat first.
But the most important rule of writing a job application is to not skip the education section on your resume, as so many are tempted to do.
Instead, write down your alma mater name, graduation year, and obtained degree, if you've been producing movies for more than 5 years.
Worry not if you don't have that yet, we can fix it in post. Or right now, actually, by adding extra things such as relevant coursework, club memberships, extracurricular activities,your GPA score, or the honors on your diploma.
Pro Tip: Employment in your sector is scheduled to keep rising at meteoric speeds throughout the next decade. Go all out on every part of your resume, including the education section. There is no reason to cut corners and risk not getting hired.
When making a resume in our builder, drag & drop bullet points, skills, and auto-fill the boring stuff. Spell check? Check. Start building a professional resume template here for free.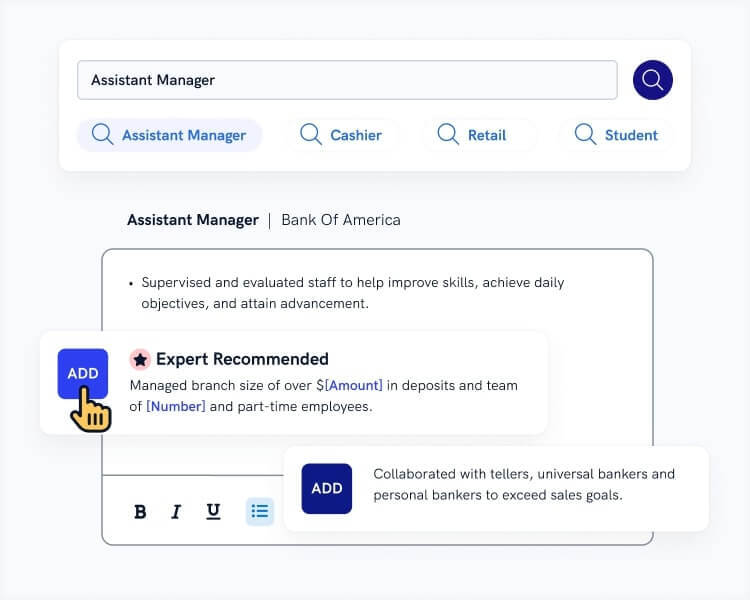 When you're done, our free resume builder will score your resume and our resume checker will tell you exactly how to make it better.
5. Prove You've Got the Right Skills as a Production Coordinator on Your Resume
There's always been a lot of money in film. Studies from as far back as 2004 show $11 billion in ticket sales alone as a sample revenue figure.
Needless to say, lots of money means lots of interest and competition. And you're going to outwit all of them.
Your skills section needs to show you can run a tight ship. Here's a sample list, for your reference.
Production Coordinator Required Skills
Maintaining production budget
Organizing catering
Filing & paperwork
Drafting progress reports
Distributing crew lists
Organizing equipment, supplies & staff
Scheduling transportation
Managing production assistants
Anticipating problems
Careful planning
Working under pressure
There, that's a masterful production in the making. Only thing is, if you were to copy-paste it onto your resume, you'd look like whoever gave the okay on the production of the final season of Game of Thrones. Yikes.
Do this instead:
Put down all of your soft skills, hard skills, technical skills, and all those in between, in a single list or document.
From the job posting, take note of whatever is written under "Requirements" or a similar headline. Compare with your list and use the matches in your resume's skills section.
6. Add More Sections to Your Production Coordinator to Impress
That's a wrap!
Well, no. Not unless you want your resume to get buried among a stack of others that have the exact same sections as yours.
Standing out always helps. Look to these additional sections to get your flair on:
Read more: How to Put Freelance Experience on a Resume: Guide & Examples
7. Include a Production Coordinator Cover Letter
Okay, now that's a wrap!
Once again, not quite. Your applications always need to come equipped with a cover letter.
Here's a quick run-down of how to write a cover letter:
Read more: What Should a Cover Letter Say?
Plus, a great cover letter that matches your resume will give you an advantage over other candidates. You can write it in our cover letter builder here. Here's what it may look like: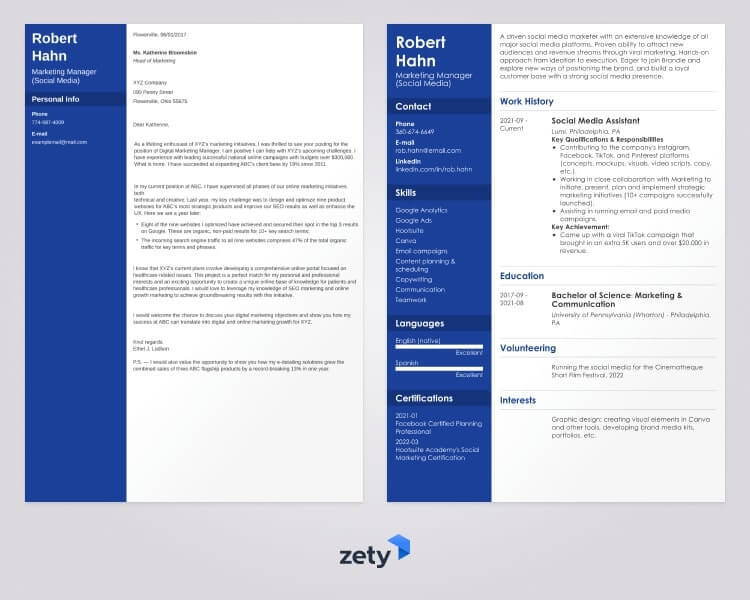 See more cover letter templates and start writing.
Aaaand that's a wrap (third time's the charm).
A production coordinator resume ready to roll.
Give us a shout in the comments below if you need any tips on putting education on your production coordinator resume, or if you have other advice or tips to share with the rest!
About Zety's Editorial Process
This article has been reviewed by our editorial team to make sure it follows Zety's editorial guidelines. We're committed to sharing our expertise and giving you trustworthy career advice tailored to your needs. High-quality content is what brings over 40 million readers to our site every year. But we don't stop there. Our team conducts original research to understand the job market better, and we pride ourselves on being quoted by top universities and prime media outlets from around the world.