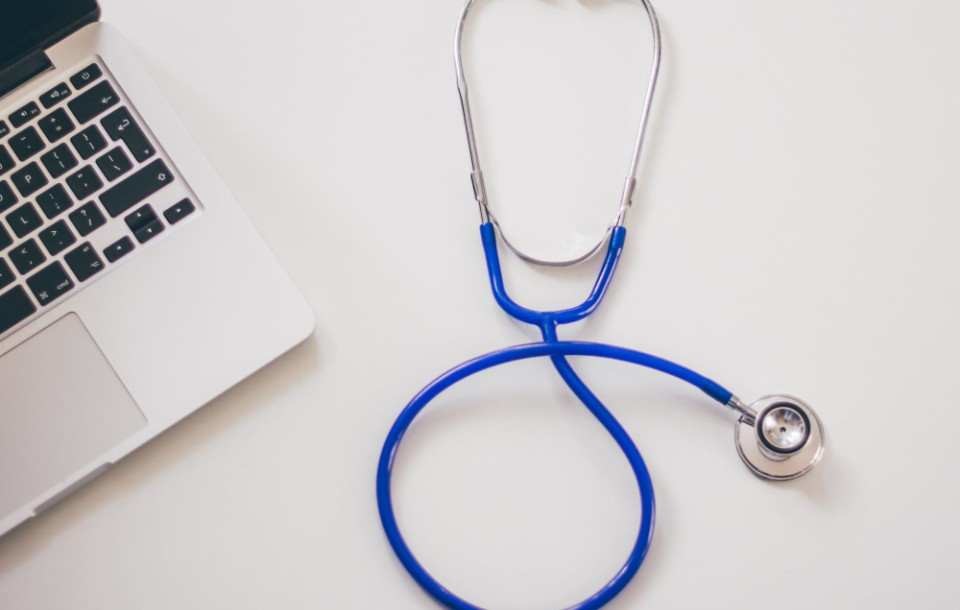 Telemetry Nurse Resume: Sample & Job Description
You can decipher every beep, line, and number and interpret EKG strips faster than Dale Dubin. Time to prove it to employers with a telemetry nurse resume that's off the charts.
As a telemetry nurse, you're the expert in detecting vital signs. You've invested your time and money into getting an ACLS, and are eager to tackle a roomful of beeping contraptions.
So it's time to craft a healthy telemetry nurse resume! Let's inject some energy into your career and take your job search off life support!
This guide will show you:
A telemetry nurse resume example better than 9 out of 10 other resumes.
How to write a telemetry nurse resume that will land you more interviews.
Tips and examples of how to put skills and achievements on a telemetry nurse resume.
How to describe your experience on a resume for a telemetry nurse to get any job you want.
Want to write your cover letter fast? Use our cover letter builder. Choose from 20+ professional cover letter templates that match your resume. See actionable examples and get expert tips along the way.
Sample cover letter for a resume—See more cover letter templates and create your cover letter here.
Interested in other nursing jobs? Check out these guides:
Cardiac Telemetry Nurse Resume Sample
Lisa Smith
Telemetry Nurse
541-969-0340
lisa.smith@gmail.com
Summary
Detail-oriented telemetry nurse with 8+ years of acute care nursing experience. Decreased the incidence of clerical errors by 10% at EVMC and increased patient satisfaction by 13% at Five Pines Hospital. Eager to join the Los Robles dedicated Telemetry ward and aid the Hospital in its provision of compassionate, high-quality, personalized healthcare.
Experience
Telemetry Nurse (ICU)
East Valley Medical Center
January 2017–May 2021
Key Qualifications & Responsibilities
Recorded vital signs for Level 1 & 2 trauma and post-surgical patients in a 25-bed ICU ward; carried out RN duties in the ICU and other wards as needed.
Monitored EKG, EMG, and BP readings for up to 18 patients at a time.
Provided cardiac intervention and immediate medical care.
Triaged an average of 10–12 patients per shift, transferred from ER and Med/Surg.
Trained and mentored 11 LPNs, 4 staff nurses, and 3 RNs.
Key Achievement:
Led the introduction of a new record-keeping system that decreased the incidence of clerical errors by 10%.
Registered Nurse
Five Pines Hospital
September 2013–December 2016
Handled assessments, procedures, and plan-of-care for inpatients on an 18-bed ward.
Organized and prioritized 5-6 acute care patient assignments.
Increased patient satisfaction from 83% to 96% by introducing changes to inpatient scheduling systems.
Education
BSc in Nursing, UCLA School of Nursing
2009–2013
Licenses
Registered Nurse (RN): License #1234567
California BRN, 2013
Certifications
Advanced Cardiac Life Support (ACLS)
American Heart Association, 2017 (renewed 2019 & 2021)
Critical Care Registered Nurse (CCRN)
American Association of Critical Care Nurses, 2015
Basic Life Support (BLS)
American Heart Association, 2013
Skills
Leadership
Decision-making
Data analysis
Communication
Time management
Collaboration
Attention to detail
Active listening
MS Office
Epic
Memberships
Member of The American Nurses Association California
Participated in the 2019 End Racism in Nursing Conference
Well.
That person's getting hired faster than she can say 12-lead electrocardiogram.
Your turn!
Here's how to write a job-winning telemetry nurse resume:
1. Choose the Best Format for Your Resume
Telemetry nurses are RNs who specialize in using equipment such as EKG, BP, and respiratory rate monitors to observe and measure a patient's condition. Your telemetry nurse resume should reflect your technical and analytical skills, as well as showing experience in acute care settings.
How?
Well—let's examine each section of your resume and get everything in the ideal range.
First up, formatting. Here's how to correctly format your telemetry nurse resume:
Alright—
That's it for orientation! Let's see what's next on the assignment sheet.
You're a pro at keeping organized—make sure it shows on your resume! Read more: How to Organize a Resume: A Guide to Resume Structure
2. Write a Resume Objective or Summary
With formatting accounted for, our first patient is your resume profile. This is a short section at the top of your resume, and its purpose is to jolt the recruiter into action with a powerful dose of wow.
There are two types of resume profiles:
Here's what to include in your resume profile:
If you're writing a resume objective, use academic achievements and experiences from your internships and placements.
So—
Looks like we're done here! Let's make our way down the hall and see what else needs our attention.
Need more data for your resume profile treatment plan? See our guide: How to Write a Job-Winning Resume Introduction
3. Add the Perfect Telemetry Nurse Job Description to Your Resume
Tele-what...?
You've probably lost count of the number of times you've had to explain to someone what your job involves.
Good news—
The recruiter already knows the duties of a telemetry nurse, so there's no need to repeat them on your resume. Instead, focus on what you have achieved on the job.
In your telemetry nurse resume job description:
List your previous jobs, starting with the most recent or current position.
Add the job title, name of the organization, and dates for each entry.
Create a few bullet points for each job, describing your performance and accomplishments. Start each bullet point with an action word and include numbers wherever possible, e.g.: Improved X by 25%.
Include more details about your most recent position.
Remember to tailor your resume to the job ad, and your application will stand out like an R wave!
Part of a pattern or an outlier? Read more: How to Choose Relevant Experience for a Resume
4. Make Your Education Section Count
It took years of hard work to get your RN license and ACLS cert. Show you know your ST segments from your QT intervals with an excellent resume education section.
How to list education on a resume? Easy—
If you're an experienced nurse with 5+ years on the job, include only your degree, college name, and years of attendance.
Add more information if you're a candidate with less experience or a new graduate. You could list relevant coursework or achievements from practical classes. Only include your GPA on a resume if it was 3.5 or higher.
Remember to put licenses and certifications on your resume, in separate sub-sections. If you don't, even Nurse Jackie would report them as missing! A few tips:
Include the number of your RN license for the recruiter to verify. They're picky like that!
Write out the full name of each certification, followed by the abbreviation, like so: Advanced Cardiovascular Life Support (ACLS).
Add the name of the organization (e.g. American Heart Association) and the year you got your certification.
Brain sheet updated? Assessments charted? Excellent—then we're ready to move on to our next assignment!
Bachelor of Science, BSc, or maybe BSN? Find out here: The Correct Way to List Minors and Majors on a Resume
5. List Your Best Telemetry Nurse Skills
Time to up-titrate your resume with a list showcasing your best nursing skills. Let's go through the procedure together:
Start by making a list of your professional skills and personal qualities. What makes you a great telemetry nurse? Both soft skills and hard skills count.
Remember to include relevant software skills—they're important too!
Review the job ad. What skills and qualities is the employer looking for? List them on a separate sheet of paper.
Compare the two lists and mark the skills that appear on both. These are going on your resume!
When you're done, your skills list could look something like this:
Telemetry Nurse Resume Skills
Obtaining 12 Lead EKG
Interpreting 12 Lead EKG
Advanced Life Support
Pulse oximetry
Neuro vitals assessment
Assessment of breath sounds
Epic
Now, that's a nurse who's ready to run the ward! Even Dr. Cox would be (secretly) impressed.
Ready for our last patient of the day?
When making a resume in our builder, drag & drop bullet points, skills, and auto-fill the boring stuff. Spell check? Check. Start building a professional resume template here for free.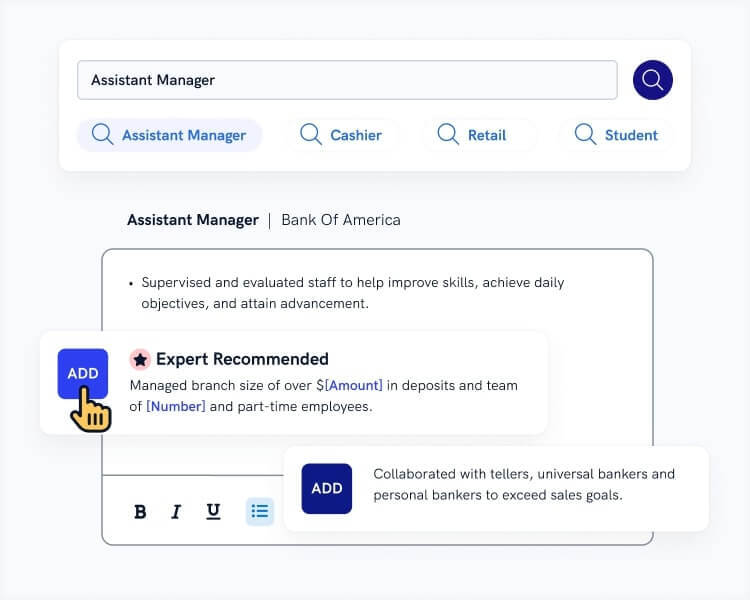 When you're done, our easy resume builder will score your resume and our resume checker will tell you exactly how to make it better.
6. Add Other Sections to Your Telemetry Nurse Resume
Is there any other valuable information you could share with the recruiter? Consider adding one or more of the following sections to your telemetry nurse resume:
Memberships in relevant associations
These resume sections aren't essential, but they can help to show your dedication and expertise. When listing languages, indicate your level of proficiency, e.g. Spanish - Conversational; French - Limited working proficiency.
Inject some personality into your resume with a hobbies section. Read more: How to Put Hobbies and Interests on a Resume
7. Complete Your Application with a Telemetry Nurse Cover Letter
Okay—
Someone call a code red, your resume is on fire!
But before your application can get a clean bill of health, it needs to undergo one more simple procedure:
Cover letter attachment.
Why? Well—
Regardless of whether you are a cardiac telemetry nurse or a med surg telemetry nurse, cover letters are necessary if you want to give your application the best prognosis for success.
So, here's how to write a job-winning cover letter for a telemetry nurse position:
When you're done, ensure that your document isn't longer than one page. Cover letter length matters!
Plus, a great cover letter that matches your resume will give you an advantage over other candidates. You can write it in our cover letter builder here. Here's what it may look like: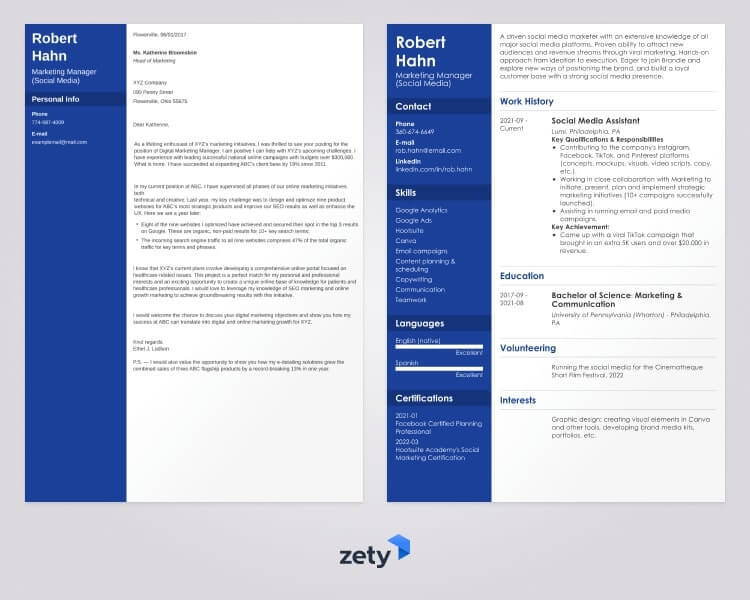 See more cover letter templates and start writing.
That's it!
Your resume is scrubbed and prepped to hit the halls and start collecting interviews.
Thanks for reading! Still not sure about something to do with your telemetry nurse resume? Drop us a line in the comments!
About Zety's Editorial Process
This article has been reviewed by our editorial team to make sure it follows Zety's editorial guidelines. We're committed to sharing our expertise and giving you trustworthy career advice tailored to your needs. High-quality content is what brings over 40 million readers to our site every year. But we don't stop there. Our team conducts original research to understand the job market better, and we pride ourselves on being quoted by top universities and prime media outlets from around the world.