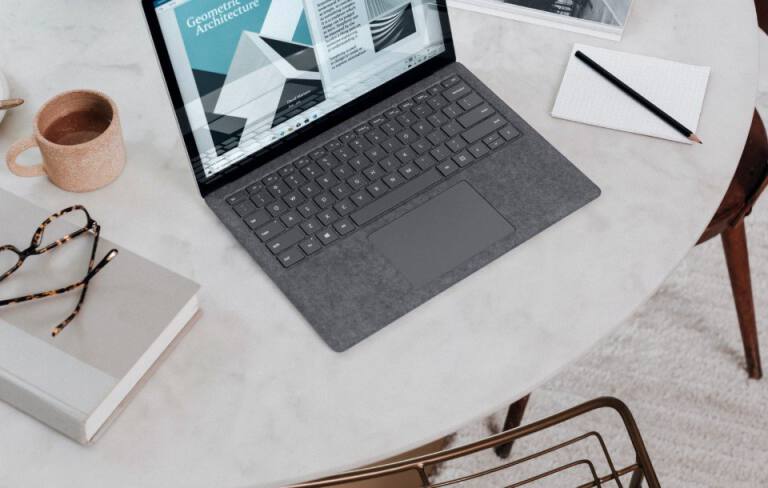 Peace Corps Resume: Sample & Writing Guide [20+ Tips]
You care, and you want to do your part to help those less fortunate than you. You've also got the skills to make a difference. Prove it with this sample Peace Corps resume.
You've got the skills—and the desire—to make the world a better place. But you don't just walk into the Peace Corps headquarters and get assigned to a life-changing community project. You need to complete an application process first.
We'll show you how to write a Peace Corps resume that feels authentic and clearly highlights your unique strengths.
This guide will show you:
A Peace Corps resume example better than 9 out of 10 other resumes.
How to write a Peace Corps resume that will land you that coveted interview.
Tips and examples of how to put skills and achievements on a Peace Corps resume.
How to describe your experience on a resume for a Peace Corps volunteer to get the service assignment you want
Want to save time and have your resume ready in 5 minutes? Try our resume builder. It's fast and easy to use. Plus, you'll get ready-made content to add with one click. See 20+ resume templates and create your resume here.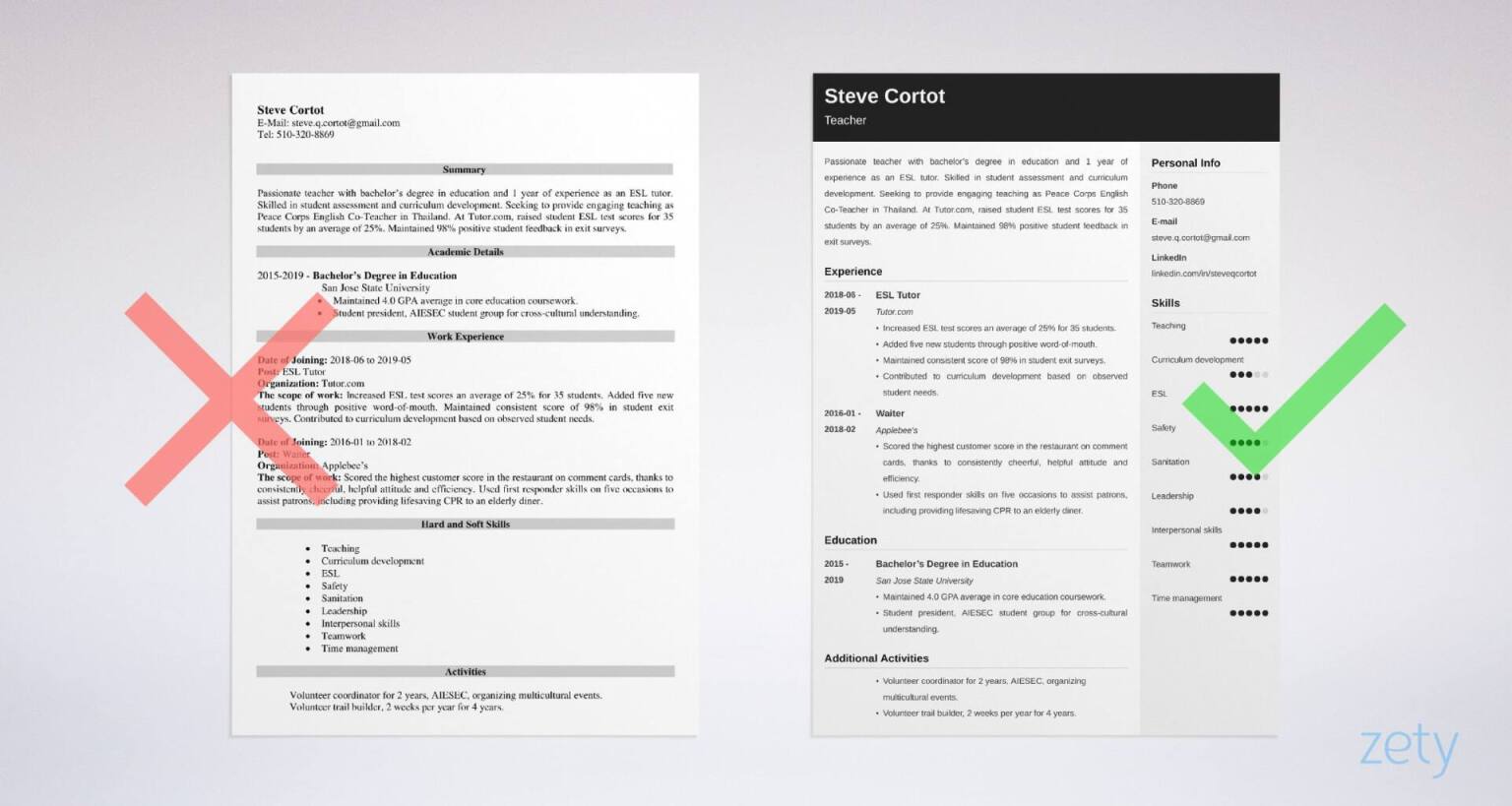 Sample resume made with our builder—See more resume examples here.
Targeting specific nonprofit or charity jobs? See these guides:
You may also check our 500+ resume examples for various job types.
Peace Corps Resume Sample
Steve Cortot, Teacher
steve.q.cortot@gmail.com
linkedin.com/in/steveqcortot
510-320-8869
Professional Summary
Passionate teacher with bachelor's degree in education and 1 year of experience as an ESL tutor. Skilled in student assessment and curriculum development. Seeking to provide engaging teaching as Peace Corps English Co-Teacher in Thailand. At Tutor.com, raised student ESL test scores for 35 students by an average of 25%. Maintained 98% positive student feedback in exit surveys.
Work Experience
ESL Tutor
Tutor.com
June 2018–May 2019
Increased ESL test scores an average of 25% for 35 students.
Added five new students through positive word-of-mouth.
Maintained consistent score of 98% in student exit surveys.
Contributed to curriculum development based on observed student needs.
Waiter
Applebee's
Jan 2016–Feb 2018
Scored the highest customer score in the restaurant on comment cards, thanks to consistently cheerful, helpful attitude and efficiency.
Used first responder skills on five occasions to assist patrons, including providing lifesaving CPR to an elderly diner.
Education
2015–2019 San Jose State University
Bachelor's Degree in Education
Maintained 4.0 GPA average in core education coursework.
Student president, AIESEC student group for cross-cultural understanding.
Skills
Hard skills: Teaching, curriculum development, ESL, safety, sanitation
Soft skills: Leadership, interpersonal skills, teamwork, time management
Volunteer work
Volunteer coordinator for 2 years, AIESEC, organizing multicultural events.
Volunteer trail builder, 2 weeks per year for 4 years.
Here's how to write a Peace Corps resume that gets jobs:
1. Select the Best Peace Corps Resume Format
Peace Corps volunteers work to promote world peace as well as friendship. They help people in willing countries by meeting the need for trained women and men. A Peace Corps resume must show passion, but it's equally critical to prove needed skills.
Caring is not enough.
Your resume must prove professionalism.
The best way to format a resume for Peace Corps jobs is in the chronological resume style:
Good resume headers are key. Write your name and contact info like phone, email, and city.
Write your address on a resume for Peace Corps jobs, though most other resumes don't need it.
List your last position first.
Make your resume font size somewhere in the 10–12 point range. Pick a clean, non-serif font like Cambria.
The ideal resume length is no more than a page. Think of it as a career backpack. Fill it with the best things that fit.
Pro Tip: Save a resume file format PDF. Why? PDFs stay nicely-formatted after you submit them. Of course it's a different story if the job offer bans them.
2. Write a Peace Corps Resume Objective or Resume Summary
What are your chances?
Zero, if they don't read your Peace Corps resume.
But you can change that with a business elevator pitch.
The summary for your resume should give them a snapshot of your skills and history.
Need to know how to write a resume with no experience?
Write an objective for your resume for Peace Corps roles instead.
It's the same as a summary, but you prove soft skills like leadership or teamwork.
Example: You were in charge of three other landscapers in a lawn care job, so you list that to show leadership.
3. Prep Your Resume for the Peace Corps Job Description
Heads up:
You won't get interviews if you don't mesh with a specific Peace Corps job.
One of the best Peace Corps resume tips is to find your job before you write.
Here's how to describe work experience on a resume:
Target your resume to the job you're trying for.
Pick the right business job titles. Example: they need an "ESL tutor." Don't say you were a "tutor to foreign language students."
List resume accomplishments that prove the needed Peace Corps skills, with numbers.
Example: they want higher test scores. You say, "Increased test scores 25% with Montessori teaching techniques."
Pro Tip: The right words to use in a resume are always action words like increased, added, maintained, or contributed.
4. Help Your Peace Corps Resume Education Section
Believe it.
Education makes a difference in a Peace Corps resume.
Here's how to describe education on your resume:
Tell them your school, degree name, and dates.
But—
Add skills-proving achievements. Example: they need leadership skills and you were the president of a student group.
5. Show Peace Corps Skills in Your Resume
Use this list of Peace Corps resume skills and abilities.
Peace Corps Resume Skills
Technical Skills:
Agriculture Skills
Planting
Weeding
Watering
Farm equipment operation
Animal and crop management
Value chain knowledge
Education Skills
Teaching
Curriculum development
ESL
Safety
Sanitation
Age appropriate activities
Classroom management
Healthcare Skills
Patient education
Wound dressing
Phlebotomy
Medicine administration
Creating plan of care
Recording patient vitals
Economic Development Skills
Local regulation knowledge
Training
Working with community groups
Program planning
Facility development
Finance
Environmental Skills
Data collection
Field surveying
Soil, water, and air testing
Identifying contaminant sources
Remediation planning
Generating scientific reports
Youth Development Skills
Working with children and families
Training
Youth supervision
Child welfare planning
Case planning
Role modeling
Soft Skills:
Languages
Organization
Efficiency
Dependability
Coordination
Physically fit
Warning—
Before you write your list, see the online posting for the small list of skills they're after.
Pro Tip: What are hard skills? They're the technical abilities you need to perform specific tasks like nursing or bookkeeping. Your Peace Corps resume needs both hard and soft skills.
When making a resume in our builder, drag & drop bullet points, skills, and auto-fill the boring stuff. Spell check? Check. Start building a professional resume template here for free.
When you're done, our free resume builder will score your resume and our resume checker will tell you exactly how to make it better.
6. Add Other Sections to Your Peace Corps Resume
There are five basic sections of a resume:
Header
Summary
Experience
Education
Skills
But—
Adding advanced sections can help a Peace Corps resume a lot.
Choose from:
Activities
Clubs
Side projects
School projects
Supervisor kudos
Sports
Freelancing
Not sure how to write language skills in a resume? Only list them if they'll help the exact Peace Corps opening you're applying to.
Pro Tip: Here's how to add certifications in a resume: if it's vital to the job, proudly show it in its own "Certifications" section. Place it beneath "Education."
7. Send a Cover Letter With Your Peace Corps Resume
To cover letter or not to cover letter?
That's not the question.
The question is, how can you write an attention getting cover letter for a resume for Peace Corps jobs?
Send a follow up email for a job application each week after you apply. Make it short, but remind them about a key fact in your resume.
Plus, a great cover letter that matches your resume will give you an advantage over other candidates. You can write it in our cover letter builder here. Here's what it may look like: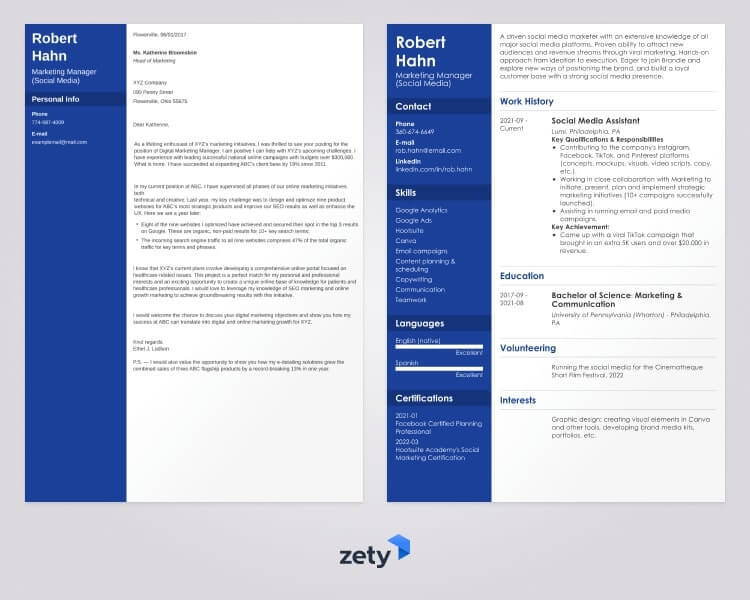 See more cover letter templates and start writing.
That's it!
That's how to write a resume for Peace Corps jobs.
Do you think braggy Peace Corps resumes are a mistake? Would humility work better in a Peace Corps resume? Give us a shout in the comments. We'd love to talk!
About Zety's Editorial Process
This article has been reviewed by our editorial team to make sure it follows Zety's editorial guidelines. We're committed to sharing our expertise and giving you trustworthy career advice tailored to your needs. High-quality content is what brings over 40 million readers to our site every year. But we don't stop there. Our team conducts original research to understand the job market better, and we pride ourselves on being quoted by top universities and prime media outlets from around the world.
Sources