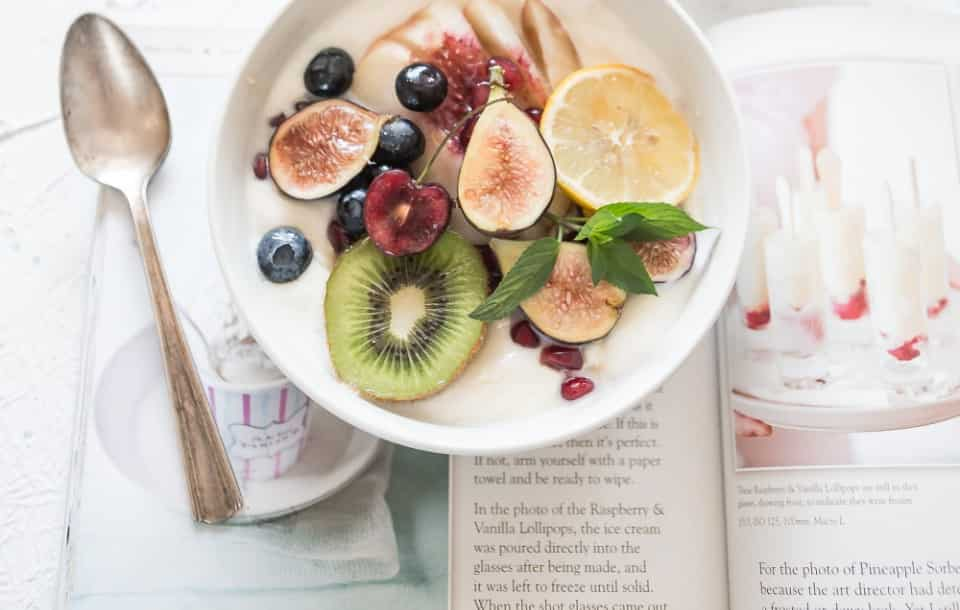 Health Coach Resume: Sample & Guide
Ready to start on a resume wellness program? Eliminate unhealthy habits and create the perfect health coach resume, guaranteed to help you land your dream job.
You're a health coach skilled at guiding clients towards their wellness goals. But what about your own career goals?
Let's get your resume in peak condition! Our expert guidance will help you create a health coach resume highlighting your expertise, making hiring managers eager to book a one-on-one with you.
This guide will show you:
A health coach resume example better than 9 out of 10 other resumes.
How to write a health coach resume that will land you more interviews.
Tips and examples of how to put skills and achievements on a health coach resume.
How to describe your experience on a resume for a health coach to get any job you want.
Want to save time and have your resume ready in 5 minutes? Try our resume builder. It's fast and easy to use. Plus, you'll get ready-made content to add with one click. See 20+ resume templates and create your resume here.
Sample resume made with our builder—See more resume examples here.
Considering broadening your job search? Check out these guides:
Health Coach Resume Example
Rachel Knapp
Health Coach
765-254-6556
rachel.s.knapp@gmail.com
linkedin.com/in/rachelsknapp
instagram.com/rachelsknapp
Summary
Certified health coach with a holistic approach and 5+ years of experience. At Forward Health, my 60 clients met 97% of their long-term goals and 100% of their short-term objectives, reporting a 100% satisfaction rate with my coaching services. I'm eager to contribute to BodyHealth's growth and apply my expertise towards empowering its clients to live healthier, more fulfilling lives.
Experience
Health and Wellbeing Coach
Forward Health Services
September 2019–April 2021
Key Qualifications & Responsibilities
Provided health and wellness guidance to the company's clients, including personalized goal-setting, diet plans, and long-term illness management.
Developed customized care programs for 10+ clients per month, including sets of short- and long-term goals.
Conducted 10+ biometric health assessments and behavioral health screenings per week for walk-in clients.
Maintained positive relationships with 15+ regular clients at a time, achieving a 100% customer satisfaction rating on both in-person and virtual consultations.
Initiated, planned, and conducted 6 group workshops for clients, covering holistic wellness management, motivational techniques, sleep, and cultivation of healthy habits.
Key Achievement:
Helped 60+ clients achieve 100% of their short-term goals and 97% long-term objectives, with 100% positive feedback on my services.
Health Coach
Five Oaks Hospital
June 2016–September 2019
Provided health and wellness assistance to 15 clients at a time, with 100% of participants reporting significant improvements within 6 months.
Maintained detailed records of each client's needs, goals, and progress.
Contacted 10+ eligible participants per month with an offer to join the wellness program, achieving a 40% conversion rate.
Education
BSc in Health Promotion, University of Georgia
2012–2016
Achieved a 3.8 GPA
Co-founded and led the GoHealthy health and wellness club
Skills
Diet planning
Biometric health assessments
Goal-setting
Behavioral health
Holistic approach
Communication
Empathy
Active listening
Teamwork
MS Office
Certifications
Certified Holistic Health Coach
American Fitness Professionals Association (AFPA), 2020
Certified Health Coach
Delivered online classes on Social Media and Professional Networking
American Council on Exercise (ACE), 2018
Languages
American English: Native
Spanish: Fluent
Italian: Minimum working proficiency
So—
This is your short-term goal: write a resume that's at least as good as the sample above. Long term? Land your dream job.
Here's how to write the perfect health coach resume:
1. Choose the Right Format for Your Health Coach Resume
Health coaches develop tailored wellness, nutrition, and fitness plans for clients. They also provide support and advice to help clients reach their goals. Expert knowledge and communication skills are important in this role, so your health coach resume needs to prove that you have both.
It all starts with the right formatting. If you want to be taken seriously, you need to send in a professional document that's clear and easy to read—not something that looks like the ingredient list on a soda can.
So—here's how to format your health coach resume:
...and that's your resume layout, done and dusted! If you want to see results faster, pick a professional resume template to customize.
Still working on your on-page feng shui? Read more: How to Format Your Resume: Full Guide to the Best Resume Formats
2. Write a Resume Objective or Resume Summary
When you meet a new client, chances are that you work hard to make a good first impression and immediately inspire confidence.
Your career profile is basically the resume equivalent to that first meeting:
You have a few seconds to impress the recruiter and prove you're the right person for the job.
Professional career profiles come in two types:
Here's what to include:
Your years (or level) of experience
A couple of your best skills relevant to the job ad
One or two of your most impressive professional achievements
An offer to use your skills to help the company achieve its goal(s).
Can't think of anything just yet? No (acu)pressure!
You can leave your career profile blank and come back to it at the end—it'll be much easier to figure out once everything else is in its place.
Read more: Writing the Perfect Resume Introduction: Guide & Examples
3. Create a Strong Work Experience Section
Getting your work experience section right is a key milestone: without it, your entire application won't meet its objectives, and you'll go right back to square one.
Just listing your previous duties and responsibilities won't cut it—it'll make you look like a passive underachiever, and that's the last thing you want (especially in your profession!). Instead, you need to focus on what you achieved in each job. So—
Here's how to add work experience to your resume:
Start with your most recent position and work your way back. For each entry, add your job title, the name of the company or organization, and the dates you worked there (month + year).
(Optional) Include a one-sentence description of the role if you feel it's necessary.
Add up to 6 bullet points describing what you achieved in each job. Bullet points on a resume are an effective way of getting information across in a clear, concise way.
Start each bullet point with an action word for maximum engagement, and use numbers wherever possible, e.g. Developed 10+ personalized wellness plans per week with a 100% customer satisfaction rating.
(Optional) Highlight your proudest professional moment as a separate key achievement.
To keep your resume focused, include more detail about your most recent job and limit the number of bullet points for older entries. And of course, just as you personalize the care plan for each patient, make sure to tailor your resume to each job ad.
See?
Your resume is in much better shape already!
How much is too much? Read more: How Many Jobs to List on Your Resume
4. Make Your Health Coach Resume Education Section Shine
The next step in helping your resume reach its full potential is adding a well-rounded education section.
If you have a few years of relevant work experience, employers will care a lot more about your work history than about what you did in college. So, just list your degree, college name, and years of attendance.
For entry-level resumes, however, it's worth adding further details to turn your degree into an even bigger advantage.
Here are some directions you could take:
If you're writing a resume with no work experience, your schooling is your biggest strength. Consider placing your education section directly below the introduction to make it stand out more!
Read more: Minors and Majors on a Resume: How to Describe Your Degree
5. Add a Healthy Measure of Professional Skills
Even though you've mentioned a few key skills in your profile and work experience, it's worth adding a separate section with a list. This way, you'll highlight your abilities, show you know what it takes to be successful as a health coach, and help ATS do its job.
ATS, in case you're wondering, refers to Applicant Tracking Systems: software that, among other things, scans resumes for keywords. Anyway—
Here's how to come up with the best skills to add to your resume:
Start by reflecting on your professional skills in general. Make a list, including soft skills like communication, hard skills like behavioral health assessments, and everything in between. Remember to include relevant computer skills, too.
Take another look at the job ad. What skills does the employer mention? Write those down on a separate sheet.
Compare the two lists and mark the skills that appear on both, then choose up to 10 most important ones. Those are going on your resume!
You'll need to repeat this process every time you apply for a job. Why? Well—
There are many niches within your profession, and they often call for slightly different skill sets. For example, health coaching for hospital patients will require a different approach than working as a holistic health coach for corporate clients.
Here's an example skills list for a health coach in the wellness niche:
Wellness Coach Skills
Diet planning
Mental health guidance
Goal-setting
Behavioral health
Holistic approach
Empathy
When making a resume in our builder, drag & drop bullet points, skills, and auto-fill the boring stuff. Spell check? Check. Start building a professional resume template here for free.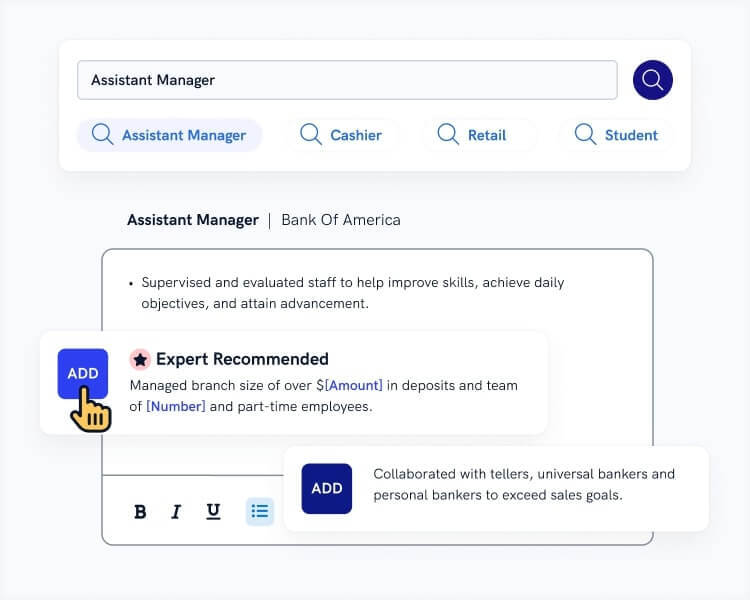 When you're done, our online resume builder will score your resume and our resume checker will tell you exactly how to make it better.
6. Include Additional Sections on Your Health Coach Resume
Almost done!
You're making excellent progress on your application—
Now, it's time to treat your resume to some complementary therapy and include bonus sections to give you an edge over the competition.
Here's what you could do:
Are hobbies on a resume a healthy choice? Read more: How to Put Hobbies on a Resume + List of Best Hobbies to Use
7. Attach a Cover Letter to Your Health Coach Resume
All done! ...or are you?
If a client only completed 50% of the tasks in their health plan, wouldn't you be concerned?
Yeah.
Your resume is just one half of your application: the other is your cover letter. And yes, you do need a cover letter if you want a shot at getting the job. But don't worry—
Writing a good cover letter is far easier than getting clients to stick with their programs!
Here's how to write a great cover letter:
That wasn't so bad, was it? And it was definitely worth it:
According to our HR research, 45% of employers won't even open an application if it doesn't include a cover letter.
Plus, a great cover letter that matches your resume will give you an advantage over other candidates. You can write it in our cover letter builder here. Here's what it may look like: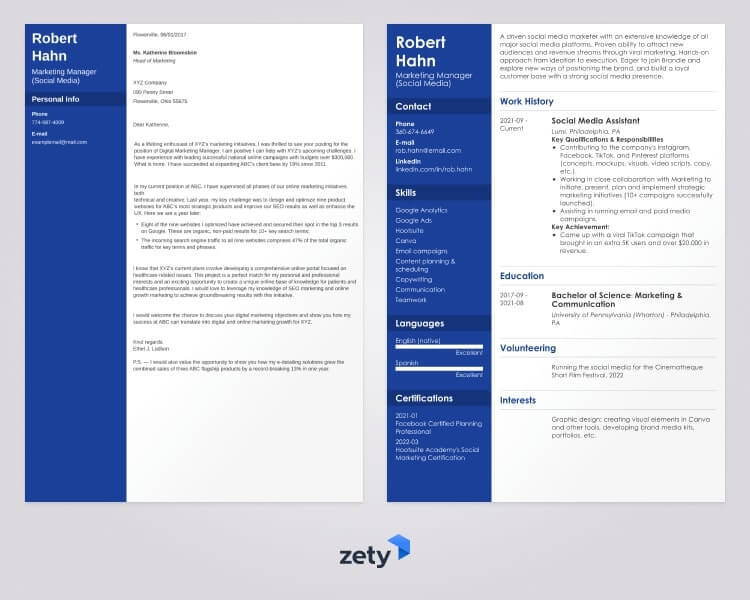 See more cover letter templates and start writing.
That's it!
Your new health coach resume is full of energy and ready to go out there and win you a job!
Thanks for reading! Are you happy with your new health coach resume? Is it difficult to measure your achievements as a health coach? Perhaps you can share some advice of your own? Drop us a line in the comments below!
About Zety's Editorial Process
This article has been reviewed by our editorial team to make sure it follows Zety's editorial guidelines. We're committed to sharing our expertise and giving you trustworthy career advice tailored to your needs. High-quality content is what brings over 40 million readers to our site every year. But we don't stop there. Our team conducts original research to understand the job market better, and we pride ourselves on being quoted by top universities and prime media outlets from around the world.