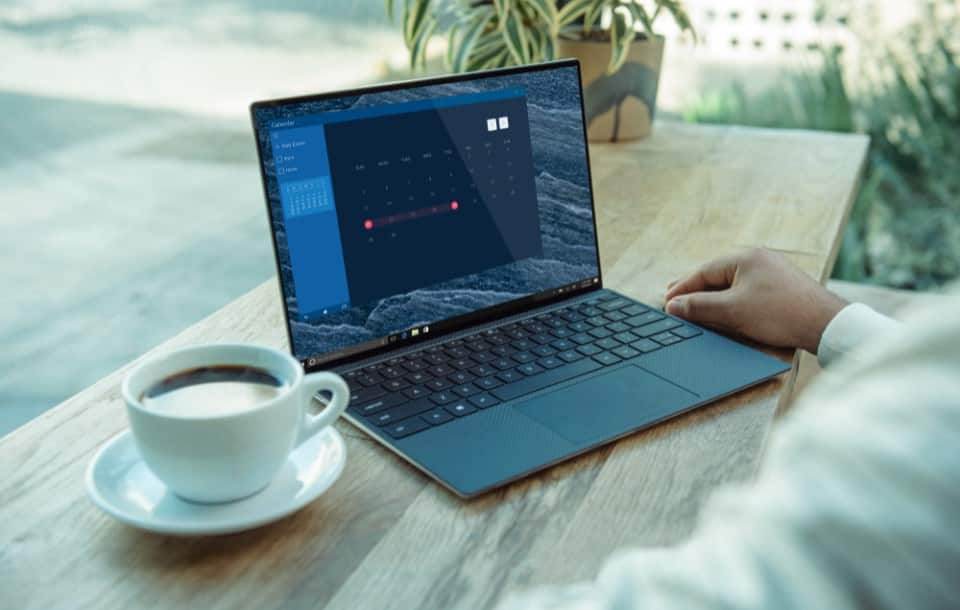 Quality Assurance (QA) Manager/Lead Resume Samples
You've got a sharp eye for errors and a QA process for everything under the sun. Time to write a top-quality resume that exceeds every benchmark and lands more interviews!
You're a seasoned QA Manager who vigilantly guards the quality of the products and never lets even the slightest glitch slip through the cracks. From top to bottom, your checklists and Excel spreadsheets are filled with beautifully green checkmarks.
And yet, you can only say, "I wish it were the same," regarding your QA Manager resume. Lucky for you, you're about to iron out all the bugs, patch the glitches, and hotfix everything in between.
This guide will show you:
A QA manager resume example better than 9 out of 10 other resumes.
How to write a QA manager resume that will land you more interviews.
Tips and examples of how to put skills and achievements on a quality assurance manager resume.
How to describe your work experience on a QA manager resume to get any job your heart desires.
Want to save time and have your resume ready in 5 minutes? Try our resume builder. It's fast and easy to use. Plus, you'll get ready-made content to add with one click. See 20+ resume templates and create your resume here.
Sample resume made with our builder—See more resume examples here.
While you're here, check out some of our other QA-related resume writing guides:
Sample QA Manager Resume
Jeanie L. Wells
Quality Assurance Manager
434-846-5435
jeaniewells@gmail.com
Linkedin.com/in/jeanielwells
Summary
Proven quality assurance manager with 12 years of professional experience in recuperating customer satisfaction, preventing critical quality issues, and optimizing team performance. At Opendoor Solutions, decreased quality oversights by 65% and increased team efficiency by 16%. Seeking to join Jabbr Ltd. to increase overall profits through prevention savings.
Work Experience
Quality Assurance Manager
Opendoor Solutions Ltd, Chicago, IL
June 2015–present
Organized QA plans and performed quality control testing for approx. 50+ cases and projects annually.
Supervised a quality control team of 25+ members across several departments, bolstering interdepartmental integration of processes.
Identified key process indicators for all major process areas, eventually leading to 65% decrease in potentially detrimental quality oversights.
Submitted reports consisting of analyzing, summarizing and interpreting collected data to increase team efficiency at work by 16%.
Senior Quality Control Engineer
Boxabo, Elmhurst, IL
June 2008–May 2015
Helped set annual goals and continuous improvement initiatives to drive an average of 6% annual increase in prevention savings.
Controlled product quality levels to ensure compliance with the expectations of 12 different clients.
Trialed and implemented several new testing procedures.
Education
BSc in Computer Science
Loyola University of Chicago, Chicago, IL
2004–2008
Skills
Hard skills: coordinating manual and automatic testing, selenium, JUnit, Minitab
Soft skills: leadership, strong communication and time management, attention to detail
Certifications
Certified Tester Foundation Level (CTFL) in Software Testing
International Software Testing Qualifications Board, 2014
Here's how to write a job-winning QA manager resume:
1. Choose the Most Fitting Format for Your QA Manager Resume
QA managers develop and coordinate efficient, effective systems for testing the quality of products. They also oversee the testing procedures and are responsible for the QA department's staff and performance. So, your QA manager resume needs to show you're basically the embodiment of a Six Sigma Certification.
Whew, that's a lot on your plate. Guess what?
It's also a lot on the plate of your recruiter, who has to blast through several dozen resumes like that today.
See, you could have experience in testing the security at Buckingham Palace or Fort Knox, but if it's not immediately obvious at first glance, you can kiss the job goodbye. Especially in today's market, with the BLS predicting a slight decrease in jobs in this field.
A good resume stands out not because of what's inside it, but because it highlights the juiciest details quickly and effectively.
The best way to do that is to follow some tried and true resume formatting rules:
The recommended length of your resume is one page, unless you've got a truly star-studded professional life that warrants a second page.
Read more: Best Resume Templates to download
2. Write a QA Manager Resume Objective or Resume Summary
Remember the idea of being quick and to the point? It should be the main theme throughout your entire resume, and this section is no different.
One of the best tools in your arsenal is the resume profile, or, if you prefer alternative nomenclature, the quick paragraph that makes the recruiter say "Yes, I want that person to come and work for me!" after they are done reading it.
It comes in two different flavors: the resume objective and the resume summary.
Basically, if you've been working in the industry for a while, write a resume summary. It's a quick recap that highlights your strengths and major achievements
And if you're a fresh graduate, or switching careers, the best option is the resume objective. It presents you in a different light, highlighting your transferable skills and how you'd apply them in the field of QA.
Can't come up with a succinct resume profile? Skip ahead and come back to it later. You might just get inspired along the way.
Read more: How to Write the Perfect Resume Introduction [Tips and Examples]
3. Patch Up Your QA Manager Work Experience Section
You have to take special care to craft the perfect work experience section. You're applying for a job, so it only makes sense that your past jobs prove you're fit for this one.
One trick you can employ to your advantage here is tailoring your resume to the job posting. You'll see what I mean in just a second:
When listing experience, start off with the most recent position, then the second-most recent, and so on.
For each one, include the basics, like your job title, the company name and location, and the years you spent working there.
Write down between 4 and 6 bullet points that explain what you did in each role.
When describing your duties, don't just blandly outline your average day-to-day. Rather, use numbers to quantify your professional achievements and show that what you did actually impacted the company's success in a tangible way.
For the older jobs, you can limit yourself to three bullet points.
Now comes the good part: you can be a little flexible in the wording you use. If the job calls for, say, a Product Quality Auditor, you can easily assume that title, even if technically you were a QA Tester in your previous job.
To keep the good impression going, use action words to your advantage. Start each bullet point with an active verb to show you know how to take initiative.
Read more: How to Write a Targeted Resume
4. Debug Your QA Resume Education Section
Since you're applying for a senior position, you likely have the necessary 5 or so years of professional experience required. In this case, you can skip adding your GPA to your resume education section (unless it was really, really high).
Similarly, scholarships and achievements from school won't really matter. Instead, just provide the school name, completed program, and graduation year, and move on to the next section.
On the other hand, if you're a fresh graduate, absolutely include all of the above, and more. Think extracurricular activities, club memberships, and relevant coursework that proves you have the theoretical basics down.
Read more: How to List Majors and Minors on a Resume
5. Show You Have the Right Skills for a QA Manager Position
This section is a no-brainer. The way you go about writing it isn't, though. Spamming your resume with skills won't do you any good—you have to be selective.
For example, it's a good idea to highlight your leadership and management skills. Why? Well, research suggests that QA managers need to pay more attention to team morale, as shoving projects out the door too early may lead to morale tanking.
Follow this advice to get a great skills section going:
Since you want your resume tailored, as discussed before, go back to the job posting and analyze the resume keywords used there.
Write those skills down in a list. Divide into soft skills and hard skills.Technical skills are also important, so make sure to put down some of those, too.
Check which of those skills appear in your work experience, and input these into your skills section. This is a great way of backing your claims with actual achievements.
QA Manager Skills for Resume
Manual testing
Automatic testing
Coordinating testing plans
JUnit
Minitab
Cucumber Pro
YourKit Java Profiler
Programming skills
Selenium
Conflict resolution skills
Read more: 99+ Best Skills to Put on a Resume
When making a resume in our builder, drag & drop bullet points, skills, and auto-fill the boring stuff. Spell check? Check. Start building a professional resume template here for free.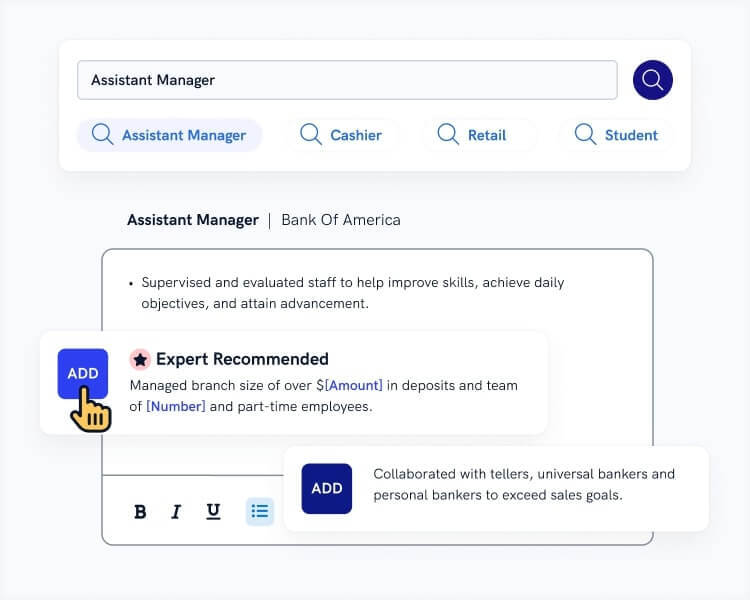 When you're done, our easy resume builder will score your resume and our resume checker will tell you exactly how to make it better.
6. Add Other Sections to Your QA Manager Resume
Want an outstanding career? Better make sure your resume stands out. Recruiters are more likely to pay attention to you if you show them something special about yourself.
You can utilize an entire section of your resume just for that purpose. Fill it with language skills, programming languages you know, and anything else that makes you stand out. Perhaps you've won awards, or you have your own QA Testing blog. The content depends entirely on what makes you you.
Here are a few ideas on what to add to a QA manager resume:
7. Include a Cover Letter Along with Your QA Manager Resume
Cover letters are necessary if you want to get hired. Lots of recruiters say they won't even read a resume without one.
Therefore, not writing one means you're actively hurting your chances at getting the job.
Follow these cover letter tips to make writing quick and painless:
Build your cover letter upon the foundations of a good cover letter format.
Start off strong with a convincing cover letter opening that immediately shows your worth.
Include more of your measurable achievements and demonstrate how you'd fit in well with the company culture.
End the cover letter by making them an offer they simply cannot refuse.
And keep in mind, you're not writing a detailed bug report! The right length for a cover letter is 4 paragraphs.
Read more: Should You Mention Salary Requirements on a Cover Letter?
Plus, a great cover letter that matches your resume will give you an advantage over other candidates. You can write it in our cover letter builder here. Here's what it may look like: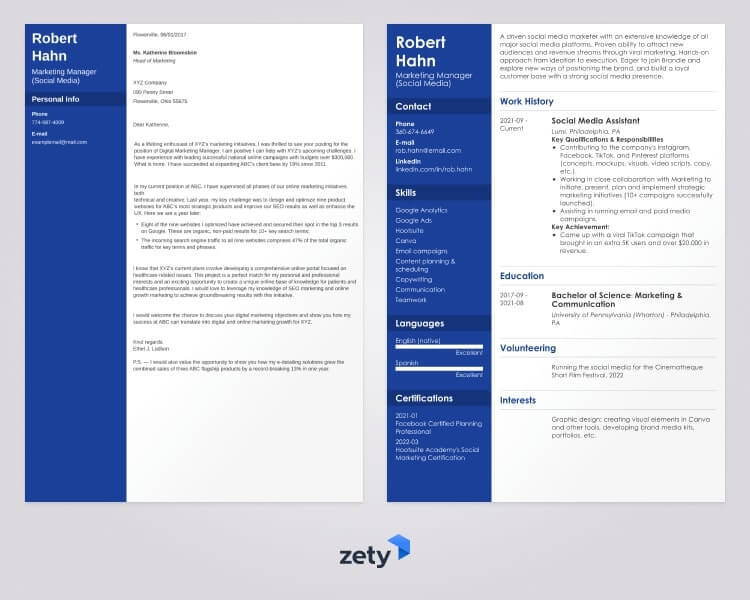 See more cover letter templates and start writing.
That's all!
Follow these tips and be amazed at how great your resume looks.
Thanks for reading! Are you not sure about anything related to writing QA manager resumes? The comments section is your friend: we'd love to help. Drop us a line!
About Zety's Editorial Process
This article has been reviewed by our editorial team to make sure it follows Zety's editorial guidelines. We're committed to sharing our expertise and giving you trustworthy career advice tailored to your needs. High-quality content is what brings over 40 million readers to our site every year. But we don't stop there. Our team conducts original research to understand the job market better, and we pride ourselves on being quoted by top universities and prime media outlets from around the world.