Our customers have been hired by:
You've got the technical knowledge to spot and solve problems nobody's noticed in ways that no one can understand. But is that enough to succeed in engineering? Or are there any other qualities you need apart from having more degrees than a thermometer?
It's time to see the most desirable engineering skills —and then work on mastering them.
This guide will show you:
What engineering skills are and which are the essential skills for engineering jobs.
How to choose engineering skills for a resume and describe them on a job application.
Examples of engineering skills on a resume.
How to improve skills for engineering jobs.
Want to save time and have your resume ready in 5 minutes? Try our resume builder. It's fast and easy to use. Plus, you'll get ready-made content to add with one click. See 20+ resume templates and create your resume here.
Sample resume made with our builder—See more resume examples here.
Are you looking for resume samples for engineers? Check the ones below:
You can also browse through our collection of 500+ resume examples for all job types.
Now, let's talk about the most important skills for an engineer:
What Are Engineering Skills?
Engineering skills are technical skills and interpersonal abilities that help individuals succeed in engineering fields. Depending on the specific area they work in, they may include different types of industry knowledge and professional skills, as well as various transferable qualities.
Some people say that engineers enjoy destroying things just to see how they work. That might be true—curiosity is a great source of inspiration for engineers. But being naturally inquisitive may not be enough to land a top-paying engineering job.
Sample skills for an engineer include:
Manufacturing knowledge
Quality control
Accounting skills
Design
Environmental awareness
Inventory management
But the thing is, in-demand engineering skills vary between jobs. Desirable skills for an electrical engineer aren't the same as the most sought-after mechanical engineering skills. However, there are certain qualities that are required for most engineering professions.
A survey conducted by the American Society for Engineering Education found that the most important skills for engineers are:
Strong work ethic
Technical knowledge
Creativity
And surprise, surprise! Most of the qualities on this list are interpersonal skills. This proves that employers want job applicants who are not only knowledgeable in their chosen field but also possess soft skills that make collaboration with them easy.
But is this list exhaustive? Not really. It's just the tip of the iceberg of desirable engineering skills. So, let's move on to the next chapter and see which skills for engineering jobs should land on your resume.
Want to know which skills on a resume impress recruiters the most? Check here: The Ultimate List of Skills to Add to Your Resume
20 Best Engineering Skills for a Resume
Yes, it's true that a significant percentage of jobs are filled through networking efforts. But if your resume is impressive, connections (even Siamese) are not necessary to land a great job. And picking the right hard and soft skills is one of the major steps in writing the perfect resume.
So, here's how we can help—below you'll find what skills do you need for engineering, no matter what you specialize in:
1. Effective Communication
It's obvious to you that a doghouse manhole doesn't actually house dogs—but it's not so clear to stakeholders without an engineering background. Effective verbal and written communication is an essential engineering skill that you have to master to ensure that everyone's on the same page.
2. Project Management
If you want to advance your career, work on improving your project management skills. Most engineers work on different small- and large-scale projects, so understanding how to coordinate them is a great asset.
3. Problem-Solving
This is a no-brainer. As an engineer, you identify problems, find solutions, and pick the best ways to fix an issue on a daily basis. Problem-solving is an engineering skill that will never go out of style.
4. Critical Thinking
Critical thinking is a complex skill. It involves conceptualizing and analyzing information before finding the best course of action in a given situation.
Imagine you're inspecting a project site and notice that contractors used plain concrete instead of ferroconcrete for several walls. You need to quickly assess the situation and all the potential consequences to decide what actions should be taken. Without critical-thinking skills, it would be easy to just shrug and say: "At least they're working fast."
5. Analytical Skills
A good degree of analytical skills is necessary for all engineering professions. When you design an electrical circuit, you can't make decisions based on a gut feeling—you need to apply your specialist knowledge to assess the situation, pick the right cable type, decide on the earthing conductor size, etc. You wouldn't be able to do it all without analytical skills.
6. Teamwork
Teamwork is one of the key soft skills for engineering jobs. Most individuals working in this field need to collaborate with others on a daily basis. Even if you don't work in a team with other engineers, there's a pretty good chance you have to work with project coordinators, manufacturing specialists, contractors, and stakeholders. Good teamwork skills can help minimize fractions and improve overall productivity.
7. Leadership Skills
If you're a quiet person, you might worry that developing leadership skills will be hard for you. But you don't have to be as charismatic as Ruth Bader Ginsburg to show you've got leadership qualities. It's not all about managing people—it's also about making informed decisions, effective time management, and being accountable. Plus leadership skills for engineering also involve being a subject-matter expert in your chosen field.
8. Creativity
Did you know that creativity is an essential aspect of engineering? Without creative thinking, we wouldn't have airplanes, space shuttles, movies, smartphones, and a plethora of other things we take for granted nowadays. Even if you don't plan to revolutionize the world with a new invention, you still need creative-thinking skills to address work challenges and design solutions. Simply said, creativity belongs to skills needed for engineering.
9. Subject-Matter Knowledge
Let's talk about hard skills in engineering for a moment. Yes, all the personal skills I've mentioned before are important. But can you imagine an engineer without technical knowledge? I don't think so. Hard engineering skills must appear on your resume, but they must specifically concern your industry. Here are some examples:
Skills for an Electrical Engineer
Circuit design and analysis
Electronics testing equipment
Programmable logic controllers
Power electronics
Technical writing
Mechanical Engineering Skills Examples
Prototype development
Machine design
Product design
Machining and fabrication processes
Troubleshooting
Network Engineering Skills Examples
Network security & firewalls
Cloud computing
Network architecture
Programming languages
Computer hardware
Hard Skills in Civil Engineering
Construction management
Designing blueprints and models
Map reading
Computer-Aided Design
Surveying
10. Attention to Detail
You surely know the "Trust Me, I'm an Engineer" meme showing ingenious inventions that are not quite safe or effective. At work, you can't afford to have the same approach to your job duties. You must be detail-oriented all along, starting from analyzing problems to creating solutions. Otherwise, your work may result in spectacular fails.
11. Computer Skills
Let's face it: gone are the days of standing at a drafting table for hours to produce technical drawings. Essential engineering skills include using specialized computer software to create models, blueprints, visualizations, trackers, calculations, charts, and much more. Without computer skills, you won't go far in your engineering career.
12. Stress Management
Sadly, engineering is a stressful profession. Studies report that facing significant stressors begins while studying for an engineering degree, and continues beyond college. Tight deadlines, heavy workloads, complex projects, and high-value budgets can all contribute to feeling anxious. That's why finding ways to unwind and learning stress management is a valuable skill for an engineer.
13. Risk Analysis
Evaluating risks associated with projects you're working on is one of the most important aspects of the job. You can't just YOLO your way through and say it's gonna be fine! when designing a bridge, unless you want to make the #1 on lists of epic engineering failures. That's why risk analysis is a skill needed in engineering.
14. OSHA Compliance
Being safe at work is essential for everyone. You should be familiar with OSHA standards specific to your industry to make sure you're working in safe conditions. And if you manage people, you're responsible for their safety, too.
15. CAD Software
Proficiency with CAD is a technical engineering skill that applies to nearly every engineering profession. There are multiple brands that offer CAD software, with AutoCAD being the industry standard. Smaller companies often prefer SketchUp, OnShape, and Fusion 360, while large enterprises opt for Solidworks. Always include CAD among engineering skills for a resume.
16. Math Skills
Kinda obvious, isn't it? Without math skills, you wouldn't be able to get your engineering degree. However, if you're a high school student considering engineering as your future career, take note that algebra, arithmetic, calculus, and the whole shebang are key engineering skills.
17. Quality Control
Certain engineering professions require knowledge of quality control processes. They're especially valuable in manufacturing and product optimization. Quality engineering skills include checking raw materials, testing samples, and analyzing the finished product.
18. Inventory Management
If you're an engineering project manager, there's a high likelihood that you need to take care of more than just people from your team—you might have to ensure all inventory is in place and ready for use. With proper inventory management techniques, you can ensure all materials and spare parts are in their rightful places with a few clicks of a computer mouse.
19. Driving
While a driver's license is not mandatory to be an engineer, many jobs require traveling to project sites or attending meetings with clients in remote locations. In fact, many employment contracts require engineers to have a valid driver's license. If you don't have it—get one asap.
20. Environmental Awareness
Last but not least, being environmentally conscious is an important skill for an engineer. Green engineering is a rising trend that aims to create sustainable solutions, engage local communities, minimize the use of natural resources, and increase the use of recycled materials. It's worth learning more on this topic—you may even consider switching to a green career!
Now that you know which are the best skills for an engineer in any industry, there's something else you must learn. And that's how to highlight these engineering skills on a resume, so they shine like an indicator light on a switchboard.
Haven't written your resume yet? Follow this guide: How to Make a Resume in 9 Easy Steps
How to Include Engineering Skills on a Resume?
You saw an ad for a job with a six-figure salary. And it's an engineering job. Your qualifications sound like the perfect match, so what are you waiting for? Just stuff your resume with the right engineering skills and shoot that job application email.
Here are ways to improve your engineering resume with skills:
1. Highlight Engineering Skills in Your Resume Profile
A resume profile is the first section a hiring manager will read. It needs to be captivating, and it has to show off the right engineering skills straight away.
If you're a seasoned professional, write a resume summary and include 1–2 key skills when mentioning your career achievements.
If you're writing an entry-level resume, create a resume objective. Mention at least 2–3 transferable skills for engineering jobs, such as communication, teamwork, and creativity. Use your educational achievements to back up your claims.
Just like in the example below:
Sample Engineering Resume: Skills in a Resume Summary
RIGHT
Detail-oriented

civil construction engineer with 8 years of experience. Eager to develop sustainable water management solutions and lead the construction project while adhering to the highest

quality and safety standards

at Blue Planet Eco Village.

Collaborated

on multiple projects worth over $5 million. Helped decrease construction costs by 11% in the years 2002–2023.
Need help with picking a good word to describe your personality? Check here: Best Words & Adjectives to Talk About Yourself
2. Add Skills for an Engineer to the Work Experience
When describing work experience (or internship experience), don't focus on your duties. A hiring manager can guess what responsibilities belong to which position. They prefer to learn how well you performed—and that's why you should focus on relevant achievements instead. Use the PAR (Problem-Action-Result) formula to describe your work history, and stuff each sentence with engineering skills.
However, there's a catch: don't pick skills for an engineer at random. Use only:
Skills for engineering jobs that you can prove through your experience
Engineering skills that match the job requirements
For example, a job offer for a civil construction engineer mentions that the candidate must be experienced in hydrologic modeling, project documentation, OHSA safety standards, as well as show initiative and have great communication and collaboration skills. This is what a work experience section might look like to highlight these qualities:
Engineering Skills for a Resume: Sample Work Experience Section
RIGHT
Civil Construction Engineer
BQL Enterprises, Denver, CO
May 2016–present
Key responsibilities:
Created hydrologic models

and calculated stormwater and wastewater runoff volumes for 11 construction projects with average budgets of $5 million.

Collaborated

with the design team to

conceptualize construction projects and prepare documentation

within designated timeframes.
Ensured clear

communication

with project team members and clients via email, phone, and video conferencing.
Monitored compliance with construction administration regulations and

OSHA safety standards

.
Key achievement:
Initiated

strict contractor vetting processes that helped cut construction costs by 11% in 2020–2023.
See? That's how resume keywords work. And in your situation, the keywords you must include are engineering skills that closely match the job requirements.
Adding keywords to your resume can improve your chances of passing candidate screening. Learn more: How to Create an ATS-Friendly Resume
3. Mention Key Skills for Engineering in the Education Section
The education section on a resume isn't just a filler. A degree is the entry point for most engineering jobs, so mentioning it is the bare minimum for experienced professionals. But if you're a recent college graduate seeking your first job, this section is also a great place to highlight your engineering skills.
But how can you add skills for engineering to the education section so it doesn't feel forced? Here are a few ideas:
Mention relevant coursework or student projects that match the job requirements. For example, if the skills required for an electrical engineer job include an understanding of electrical components, you can describe your electrical engineering design project.
Add extracurricular activities that helped you gain transferable engineering skills, such as communication, teamwork, and leadership skills.
Describe your apprenticeship or internship experience using relevant skills for an engineer.
Take a look at this example to see what I mean:
Sample Engineering Resume: Skills in the Education Section
RIGHT
B.S. in Civil Engineering
University of Colorado Denver
GPA: 3.91
September 2008–June 2012
Completed a 2000-hour construction project management apprenticeship designed to strengthen project management and construction planning skills.
Haven't graduated yet? See here: How to List Your Unfinished Degree on a Resume
4. Tailor the List of Engineering Skills for a Resume
Eureka! What's a better place to put engineering skills on a resume than a neat skill section? However, copying the whole list from the previous chapter isn't a great idea. Instead, you must pick 6–10 skills that really match the job requirements. It's best if you go for a combination of 4–6 hard skills and 2–4 soft skills to show that you not only have a brain but also a heart.
Here's what a sample list of skills needed for an engineer might look like on a resume:
Engineering Skills on a Resume: Sample Skill Section
RIGHT
Skills
Hydrologic modeling
Construction administration
Construction documentation
Project management
Collaboration
Attention to detail
Effective communication
AutoCAD, Civil3D, Microsoft Office
If you use several types of software or IT skills on a daily basis, you can also make a separate list with the names of applications or programming languages on your resume.
Pro Tip: Want to add a little spark to your resume? Use a template that features progress bars or star ratings to display skill levels on a resume. These subtle visual elements will make your resume more engaging! You can find templates like this in our online resume builder.
5. Fill the Extra Sections of Your Resume with Engineering Skills
The core sections of your resume are bursting with engineering skills. What now? Let's use those additional resume sections to take it to the next dimension.
Here's what you can add:
Licenses & certifications: It's an instant resume boost. Being a licensed engineer proves you've got all essential engineering skills immediately. Other certifications, like Lean Six Sigma Certification in Engineering, are also great for backing up your qualifications.
Personal interests: they matter, too, if they're relevant to your profession. Show that you use your free time to learn about new technologies and improve the skills needed to be an engineer.
Volunteer experience: NGOs need engineers to carry out life-changing projects for communities all over the world. Joining one can be a great way to gain valuable experience and hone your engineering skills.
Professional associations: you can use your membership to highlight skills for engineering on a resume—for example, mention attending professional workshops or collaborating on projects with other members.
Conferences & industry events: they're not just networking events—they're also opportunities to develop key engineering skills such as communication, leadership, and critical thinking.
Publications & content: if you contribute to magazines, journals, or publish blog posts related to your industry, mention a few pieces that match desirable skills for engineering jobs.
See examples below:
Sample Resume: Engineering Skills in Additional Sections
RIGHT
Volunteer Work
Engineers Without Borders USA, member of the Engineering Service Corps since 2016
Collaborated with a team of 5 engineers to design and implemented sustainable water systems for health centers in Malawi in 2018.
Designed a water filter system with household connections for 200+ residents of Ghana.
Interests
Following new trends in sustainable water management solution
Learning about recycled construction materials and eco architecture
When making a resume in our builder, drag & drop bullet points, skills, and auto-fill the boring stuff. Spell check? Check. Start building a professional resume template here for free.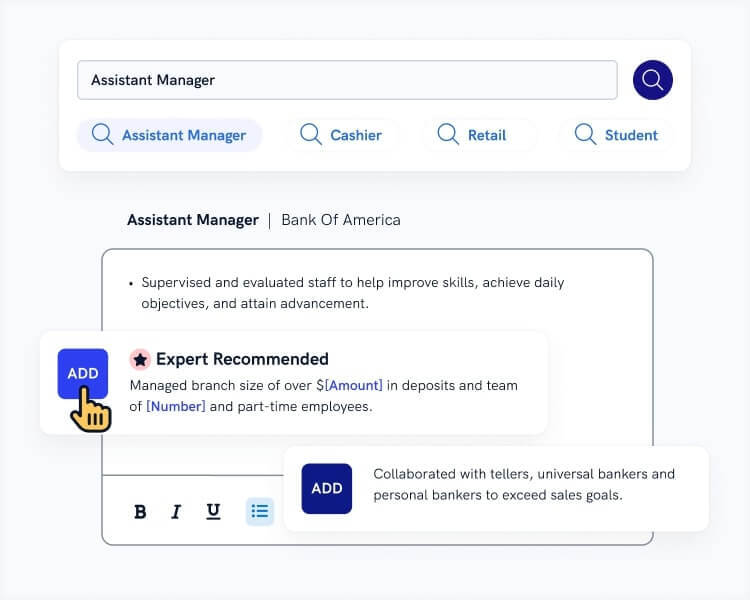 When you're done, Zety's resume builder will score your resume and our resume checker will tell you exactly how to make it better.
How to Improve Engineering Skills?
The truth is, professional skills aren't finished goods. You should work on them continuously. Developing the skills needed in engineering will not only make your resume look more impressive but will also help you reach new milestones in your career.
Here are 10 steps to improving key skills for engineers:
1. Establish Specific Goals
Saying "I want to work on my engineering skills" doesn't actually translate into developing your skill set. If you're serious about it, you need to approach this differently.
Ever heard of SMART goals? To improve your chances of succeeding, your objectives must be Specific, Measurable, Achievable, Relevant, and Time-Bound. So, try to pick one or two high-value skills for engineering jobs that can help you advance your career, and create a plan that will help you achieve them.
Need inspiration? Check here: Examples of Career Goals for Various Professions
2. Make a Plan for Continuous Development
Ugh, planning, again. Well, if you want your engineering skills to evolve, you must make your development organized.
But hey, good news—you don't have to do it all alone. You can get help from other people in your organization, be it university or workplace. Ask your academic advisor or work supervisor for assistance. They should help you select the areas to work on as well as suggest ways to enhance your skill set. If you work for a large company, there's a pretty good chance it can organize in-house training for you and other employees!
Don't forget to mention your learning efforts on a resume. See here: Adding Continuing Education to a Resume The Right Way
3. Try Different Learning Methods
If you love being in a classroom, that's great. If you don't, then don't worry—there are other ways to learn. In fact, if you decide to develop essential soft skills for engineering, you'll learn more by practicing and shadowing others than just by listening to a teacher.
Here are some learning methods you can try to improve the skills needed in engineering:
Video courses: online learning platforms offer a plethora of courses on all subjects imaginable. You can improve your hard engineering skills by learning new software and design tools.
Books: it may sound orthodox, but books are still a fantastic source of reliable information on a variety of subjects, including engineering.
In-person workshops: these are the best for improving people skills such as teamwork, communication, problem-solving, and critical thinking. However, they're also invaluable if you want to work on technical engineering skills, as they often involve practice sessions.
Postgraduate courses: if you want to gain job-specific knowledge, such as skills for an electrical engineer or mechanical engineering skills, this is the best option. However, it's also the most expensive solution.
Podcasts: use your daily commute time to listen to podcasts such as 99% Invisible and Level-up Engineering to broaden your horizons and get fresh perspectives on the profession.
Pro Tip: Before you decide to splurge on a postgraduate course, see if there are free online courses available on the same topic. Of course, a free course will not be as professional as a paid one, but it's worth trying out to see if you're really interested in the subject.
4. Get Feedback From Others
Not sure which areas to work on? Ask others. Your manager, colleagues, and even friends can have better insight into your strengths and weaknesses than you. While your buddies may not have much of an idea about which hard skills are needed in engineering, they can still give you feedback on your interpersonal skills.
Pro Tip: You can use Google Forms to collect anonymous feedback from people you work with.
5. Evaluate and Improve Your Soft Skills
I will repeat this like a mantra: everyone needs soft skills, no matter the profession. You might be able to build a spaceship out of the contents of a trash can, but without soft skills, you'll be a lone genius everyone will avoid. Improving people skills is not a simple task, but it's worth it, especially if you want to work in a management position. And the best way to develop them is to engage with other people in social situations.
Soft skills are very much in demand nowadays. See more: Top 10 Examples of Employability Skills
6. Keep an Eye on Industry News
Keep your finger on the pulse by reading industry news regularly. You don't have to buy paper journals—you can simply follow outlets like Science Daily or Wired on your preferred social media platform. It will help you learn about new technologies and see growing trends in engineering.
Pro Tip: If you're not an avid user of Facebook or Instagram, try switching to LinkedIn—an optimized LinkedIn profile will help you when searching for a job, and you can easily customize your feed by joining relevant groups and following industry gurus.
7. Find People You Admire
It's easier to stay motivated when you have a clear vision of what you want to achieve. Finding someone who personifies that vision is priceless. That person can inspire you to develop your engineering skills and help you make the right decisions on your career path.
And the best thing? It doesn't have to be someone far away and famous like Nikola Tesla or Lynn Conway. It can be someone from your work or academic environment. In fact, it's even better if you can look up to a person that you know personally, because it won't feel awkward to ask them for advice.
Remember to show your appreciation to the people who helped you. Learn more: What's a Letter of Appreciation & When to Write One
8. Turn Mistakes Into Learning Opportunities
Want to develop the skills for engineering? Then stop worrying about making mistakes. You will make them because you're human, and learning new things is often a trial-and-error process.
When you make an error, don't despair—instead, analyze what caused the mistake and think about how you could prevent it from happening. This will help you make progress.
Don't be too cautious. Playing it safe is one of the most common career regrets. See more: 10 Biggest Career Regrets You Can Learn to Prevent
9. Develop Your Business Aptitude
There's a stereotype that engineers are socially awkward nerds who hide in laboratories or behind computer screens. But any engineer holding a management position can prove it wrong. If you want to advance your career, you must understand the business aspect of work. And you'll probably find out that a successful business is like a well-designed machine: it works if all the moving parts are running smoothly. Business skills needed in engineering include management, relationship building, negotiation, finance, and emotional intelligence.
Pro Tip: Don't sign up for a business degree straight away. Start with cheaper (or free!) resources such as books or YouTube videos.
10. Adapt to the Changing World
Adaptability is a skill that everyone needs to succeed in the modern world. Technology changes every 5 seconds. Society rules are evolving. Workplaces are adapting to the workforce's expectations. You must stay flexible so you can catch up with all the changes. You may find out that something you learned in college 10 years ago is not applicable anymore. And that's not a reason to feel disappointed—it's the natural course of life.
Plus, a great cover letter that matches your resume will give you an advantage over other candidates. You can write it in our cover letter builder here. Here's what it may look like: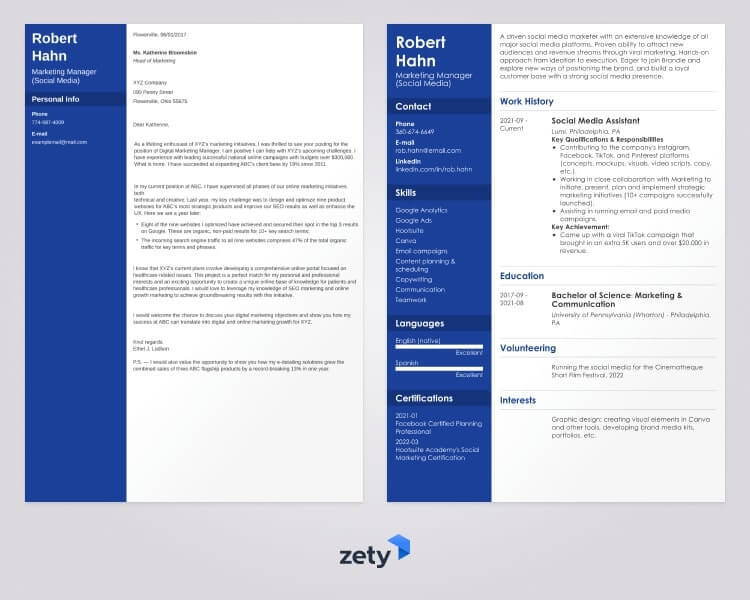 See more cover letter templates and start writing.
Key Takeaway
That's all I have to say about skills for an engineer. Would you like a quick refresher on the main points? Here we go:
The top 20 skills for engineering jobs are:
Communication skills
Project management
Problem-solving skills
Critical-thinking skills
Analytical skills
Teamwork
Leadership skills
Creativity
Subject-matter knowledge
Attention to detail
Computer skills
Stress management
Risk analysis
OSHA compliance
CAD software
Math skills
Quality control
Inventory management
Driving
Environmental awareness
That's all!
Now, maybe you'd like to share your thoughts on engineering skills? Which skills for an engineer do you consider essential? Maybe you'd like more tips on improving skills for engineering? Or have a great idea for adding engineering skills to a resume? Let us know in the comments below!
About Zety's Editorial Process
This article has been reviewed by our editorial team to make sure it follows Zety's editorial guidelines. We're committed to sharing our expertise and giving you trustworthy career advice tailored to your needs. High-quality content is what brings over 40 million readers to our site every year. But we don't stop there. Our team conducts original research to understand the job market better, and we pride ourselves on being quoted by top universities and prime media outlets from around the world.
Sources