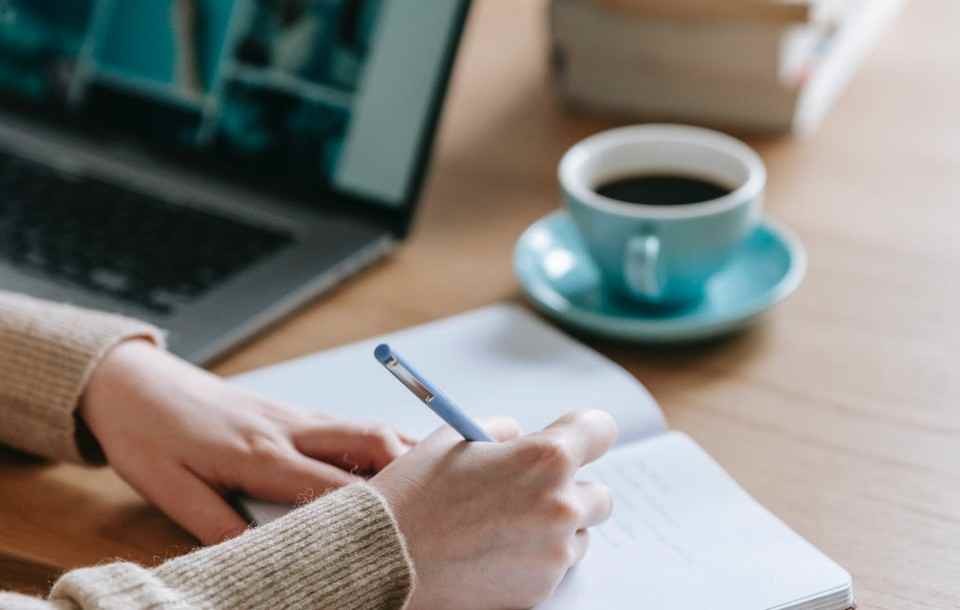 Production Supervisor Resume: Examples and Job Description
Does writing a resume feel worse than a graveyard shift with a team of temps? Get a coffee, kick your feet up, and discover how to write the perfect production supervisor resume!
If your production supervisor resume were a production line, would it run smoothly or grind to a halt? In just a few minutes, you'll see how easy it is to write a great production supervisor resume.
Our guide offers expert insights to help you create a compelling application that'll have hiring managers eager to bring you on board. Get ready to take the factory floor by storm!
This guide will show you:


A production supervisor resume better than 9 out of 10 other resumes.
How to write a production supervisor resume that will land you more interviews.
Tips and examples of how to put skills and achievements on a production supervisor resume.
How to describe your experience on a resume for a production supervisor to get any job you want.
Want to save time and have your resume ready in 5 minutes? Try our resume builder. It's fast and easy to use. Plus, you'll get ready-made content to add with one click. See 20+ resume templates and create your resume here.
Sample resume made with our builder—See more resume examples here.
Check out our guides for other managerial positions if this one isn't quite it:
Production Supervisor Resume Sample
Joana Greer
Production Supervisor
703-421-6029
Joanagreer@hotmail.com
Linkedin.com/in/joanagreer
Summary
Driven production supervisor with 10+ years of experience managing an advanced plastic and rubber polymer technology plant. Efficient at creating growth while reducing costs. At PCLastics, increased productivity by 60% through implementing Industry 4.0 principles, simultaneously reducing employee costs by a third. Seeking to join PurpleProd to secure stable supply chains, bolster product flow, and lead by example.
Work Experience
Production Supervisor
PCLastics, Petersburg, VA
March 2013–Present
Hired, trained, and supervised 50+ full- and part-time employees, with full adherence to company's safety guidelines and quality assurance standards.
Consistently sought opportunities to tweak business practices to increase quality, achieving an overall customer base growth of 230% over 8 years.
Maintained close cooperation (weekly team meetings) with HR to resolve employee relation issues and stay on top of concerns and questions.
Voted in as Most Respected Supervisor in an in-house employee satisfaction survey.
Key Achievement: Ensured consistent 97% timely shipment delivery and retained 95% of established clientbase.
Shift Supervisor
Dietrich LLC, Fayetteville, NC
June 2009–September 2012
Anticipated customer and store needs by constantly evaluating environment and customers for cues.
Conducted interviews, helped hire a total of 12 new employees and assisted in their onboarding.
Directly managed a small crew of 4–6 employees, delegating daily work tasks.
Education
Bachelor in Business Management
Jacksonville University, Jacksonville, FL
Graduated: 2007
Skills
Leadership
Kaizen
Supply chain management
Decision-making
Problem-solving
Budgeting
Active listening
Organization
Certifications
Supervisory Leadership Certificate
University of Dayton Center for Leadership, 2016
Languages
American English: Native
Spanish: Advanced
Here's how you can write a successful production supervisor resume:
1. Choose the Best Format for a Production Supervisor Resume
Production supervisors manage employees, ensure quality standards are met at each and every point, and train new hires. They keep a watchful eye over production processes and coordinating efforts—so, a successful production supervisor resume should reflect your attention to detail, leadership, and communication skills.
There is plenty to coordinate in your resume writing if you want to achieve success. Let's start by showing you the ropes, or the best resume formatting rules:
To ensure the quality of your work is not lost due to oversight in production, save the resume file in PDF format. It's readable on pretty much any device and won't corrupt the file, meaning your carefully-crafted resume layout will remain intact.
Read more: How to Organize a Resume: Full Guide to Resume Structure
2. Write a Resume Profile for Production Supervisor Jobs
A resume profile is a quick 3–5 line paragraph explaining what you aim to achieve by applying. Think of it as an elevator pitch.
Here, you have two choices:
If you've got some work experience (2+ years or so), write a resume summary:
Use positive adjectives such as "driven", "experienced", "motivated", anything you like, to describe yourself in the best light possible.
Back those bold claims by listing a few major accomplishments from your professional life. Think about the best things you've done that would catch the attention of the recruiter.
And if you're still picking up experience, learning, a fresh graduate, or switching careers, write a resume objective:
Describe the knowledge and skills you bring to the table. Remember, it doesn't matter if it seems irrelevant, what does matter is how you would make it relevant by applying it to the circumstances of production supervision.
Try to emphasize how, despite lacking direct experience, you understand what the company needs and how you'd help fill that need with your transferable skills.
Read more: What Makes a Good Resume? Examples & Tips from Experts
3. Craft the Perfect Production Supervisor Job Description for Your Resume
According to this US Government report, first-line supervisors are often (~50% of the time) undertrained and underinformed, and they don't receive enough feedback from upper management.
But the job market is as vicious as ever, so that same upper management will still require a flawless resume—and an excellent work experience section plays a crucial role.
In other words: can't mess this up, so follow the tips below:
As we mentioned before, you'll be using the reverse chronological format. That means your most recent job goes to the top, with older ones following suit.
For each one, you need to put down the company name, the job title you held, and the years worked.
Every position should come equipped with a list of effective resume bullet points: 4 to 6 for the first one, fewer for the others.
These bullet points need to contain two things: action words and numbers. Both of these speak volumes toward the activity you performed at work, are more engaging, and more likely to keep the reader's attention. For example, instead of writing "Shift arrangement", write "Arranged monthly rotating work shifts for a team of 17 employees."
Pro Tip: Tailoring your resume to the company comes highly recommended each time. I can't even begin to outline how much recruiters despise getting generic applications to dredge through.
4. Optimize the Education Section on Your Production Supervisor Resume
They say the education section hardly plays a part.
And that's seriously, very wrong.
Truth be told, a good resume is more than just a sum of its parts—unless one of said parts is heavily underperforming, then the whole thing just looks defective. Kind of like a suboptimal production chain.
If you're an experienced production supervisor, then you can focus on the work experience section. Here, only state your school name, degree, and graduation year.
And on the other hand, if you graduated relatively recently, you can provide additional info from your college life, like club memberships, internships, or relevant courses you took.
Also, if you are writing a resume with no experience, swapping the order of your education and work sections can be used to your advantage.
Read more: How to Put Your Degree on a Resume: Guide + Examples
5. Put Your Skills on Display on Your Production Supervisor Resume
Even though production supervisors may not necessarily be hands-on, you have to be more versatile than a Swiss army knife, according to studies—educating, coaching, counseling, and directing all at once.
That's quite a demanding and varied skillset you need to present at hand if you want your resume to score well in all the relevant KPIs.
Naturally, there are also others, but you can't just list them all: there's not enough room, and it makes your resume look bloated. Do this instead:
The second point comes in particularly important. It heavily impacts what skills you will need to demonstrate, depending on the industry. Below is an example list of skills useful to have in any production supervisor job:
Production Supervisor Resume Sample: Skills
Product Lifecycle Management
Persistence
Confidence
Ability to Work Under Pressure
Coordination
Read more: Top 10 Employability Skills to Use on Your Resume
When making a resume in our builder, drag & drop bullet points, skills, and auto-fill the boring stuff. Spell check? Check. Start building a professional resume template here for free.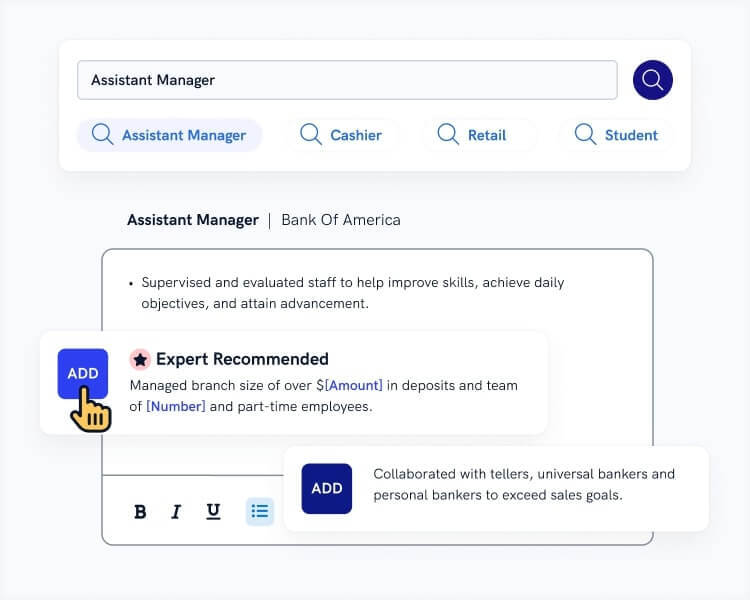 When you're done, our free resume builder will score your resume and our resume checker will tell you exactly how to make it better.
6. Include Additional Sections on Your Resume for Production Supervisor Jobs
So far, you've got a very solid resume on your hands.
Wanna take it up a notch? Add a couple of additional sections!
It's a way for you to include that little extra something about yourself that didn't quite fit into the other parts. It should show your passion for your work, or some extra flair. Volunteer work, hobbies or interests, extra projects, licenses and certifications—anything that makes you unique.
You don't want to be the boring supervisor whose greatest achievement is his Herman Miller chair, do you? Neither will your subordinates or higher-ups, so make sure to eliminate any doubt that you're anything less other than a stellar and passionate go-getter.
Make sure to stick to the right resume length (one page for most supervisors). Read more: How Long Should My Resume Be?
7. Don't Forget to Include a Cover Letter with Your Production Supervisor Resume
Cover letters are necessary, like it or not. Some 50% of recruiters claim they don't care, the other half won't look at your resume if there's no cover letter shining next to it. Being lazy is simply not worth the risk of running into the latter.
But, there's a bit of a science to it (which should not come as a surprise). Here's how to write an excellent cover letter:
Do all of that while keeping in mind the recommended cover letter length (under one page, or 4 paragraphs), and you're golden!
Read more: What Does a Great Cover Letter Look Like?
Plus, a great cover letter that matches your resume will give you an advantage over other candidates. You can write it in our cover letter builder here. Here's what it may look like: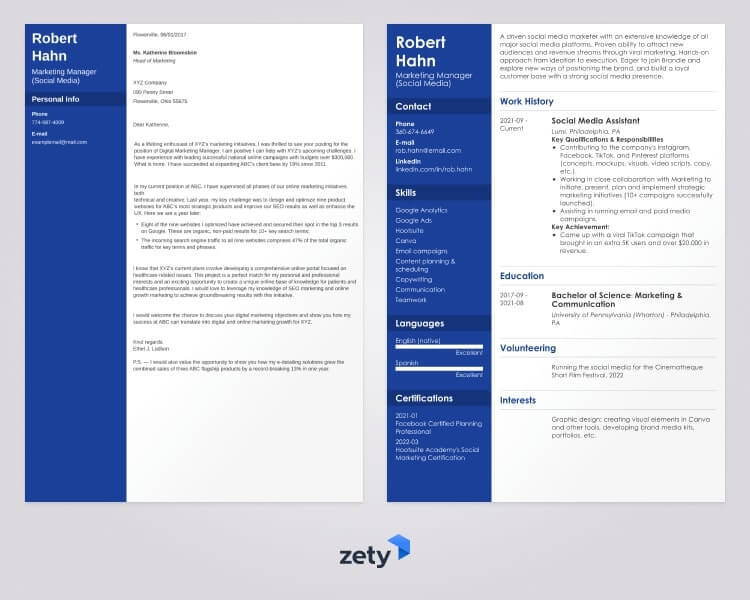 See more cover letter templates and start writing.
Thanks for reading! If you have any questions or comments, feel free to leave them down below in the comment section. We'd love to chat!
About Zety's Editorial Process
This article has been reviewed by our editorial team to make sure it follows Zety's editorial guidelines. We're committed to sharing our expertise and giving you trustworthy career advice tailored to your needs. High-quality content is what brings over 40 million readers to our site every year. But we don't stop there. Our team conducts original research to understand the job market better, and we pride ourselves on being quoted by top universities and prime media outlets from around the world.