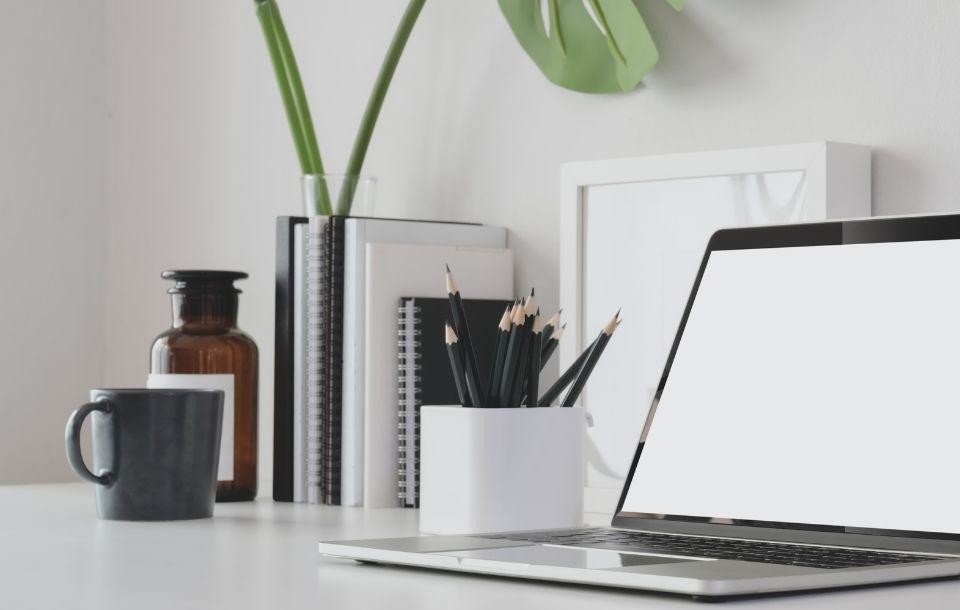 Service Advisor Resume: Job Description & Example
You serve your clients attentively while the mechanic fixes up their car. Now it's time to diagnose and sign off on some repair orders for your service advisor resume.
A shoddy-looking service advisor resume will only get you as much as a polite "We'll call you back", but that's not what you're after.
No, you're after a job surrounded by like-minded, friendly people and benefits, one that won't make you sweat whenever a new customer walks through that door.
To get there, your resume needs to be cleaner than a car straight from power washing. And that's where we're going today.
This guide will show you:
A service advisor resume example better than 9 out of 10 other resumes.
How to write a service advisor resume that will land you more interviews.
Tips and examples of how to put skills and achievements on a service advisor resume.
How to describe your experience on a resume for a service advisor to get any job you want.
Want to save time and have your resume ready in 5 minutes? Try our resume builder. It's fast and easy to use. Plus, you'll get ready-made content to add with one click. See 20+ resume templates and create your resume here.
Sample resume made with our builder—See more resume examples here.
One of our users, Nikos, had this to say:
[I used] a nice template I found on Zety. My resume is now one page long, not three. With the same stuff.
Considering similar positions? See these guides below:
Service Advisor Resume Example
Deeno Martin
Service Advisor
425-923-2625
Dmmartin@samplemail.com
Resume Summary
Goal-oriented service advisor experienced in a fast-paced and challenging work environment. Consistently and effectively provided services to ClueBrothers customers over 6 years at the company, maintaining a 95% client satisfaction rate. Completed ASE certification test with 100% score.
Work Experience
Clue Brothers Inc.
Service Advisor
March 2014–March 2020
Managed the workflow with ~400 customers daily.
Discussed solutions and drew up plans for the best deal for customers' repair needs, maintaining a 95% client satisfaction rate.
Greeted customers in a friendly and professional manner. Kept them engaged and updated on the status of ongoing repairs.
Trained 5 junior service advisors, introducing them to the specific company approach, specialized tools, and operational systems.
Gunderson Foundation
Front Desk Receptionist
April 2012–January 2014
Maintained a clean and safe work environment for customers and employees.
Presented a positive attitude to all clients.
Demonstrated professionalism in all interactions, including on the phone and in e-mail correspondence.
Education
Bachelor's Degree in Business Management
University of Nevada, Reno
September 2008–June 2011
Key Skills
Customer Service
Knowledge of Automotive Industry
Liaising with Technicians
Communication Skills
Interpersonal Skills
Repair Order Prioritization
Business Development
Certifications
ASE Certification
Automotive Sales Professional
Other
Avid Formula 1 watcher
Author of 6 articles in locally published car magazine
Now, see how you can write a service advisor resume just like that one:
1. Format Your Service Advisor Resume Properly
Service advisors work in car dealerships and other similar establishments providing customer service, informing clients about servicing prices, and handling complaints. On top of that, your service advisor resume needs to show you have skills like time management, or people and computer skills.
Here's how to go about putting it all on your resume the right way:
Pro Tip: You've probably heard that the best resumes don't exceed one page. True, but don't obsess over cramming as much as you can. Preserving some white space will definitely work in your favor and make the resume more readable overall.
2. Write a Service Advisor Resume Objective or Resume Summary
Some companies have their front-line employees memorize a soulless formula that they greet every single customer with.
Others emphasize genuine customer service and a smile.
Both immediately result in the client forming an opinion or expectation of their incoming experience within seconds.
A resume profile is exactly the same. In about seven seconds (or sothe hiring statistics foretell), the recruiter will decide if you're going on the green or red pile.
So, better make it work right, or else you lose the race in the qualifiers.
With over 2 years of experience as a service advisor or similar, write a resume summary. Consider it a condensed highlight reel of your greatest professional achievements, with numbers to compensate and add context.
Less experienced service advisor hopefuls will want to opt for a resume objective instead. It's a neatly packaged general description of your relevant experience and transferable skills that proves your mettle even if you didn't directly work in the automotive industry before.
Read more: How to Go About Writing a Resume Introduction [+Intro Paragraph Examples]
3. Prepare a Service Advisor Job Description For Your Resume
These days, they don't hand out jobs like Halloween candy. The BLS predicts customer service jobs to take a slight decline over the coming decade. Car mechanics and technician jobs will simply stagnate, in case you wanted to latch your career onto the other side of the establishment.
Not too encouraging, is it?
A proper work experience section is your ticket to employability:
Get that job description tailored to the position you're applying for, always. If that means slightly tweaking your job title, do it.
Following the principles of reverse chronology, list your jobs with the most recent one placed at the top, and go back in time from there.
Add up to 6 points delineating your day-to-day and biggest accomplishments. Don't skimp out on numbers, action words, and relevant experience. Avoid adding fluff just to pad.
Read more: How Far Back Should Your Resume Go
4. Don't Neglect Your Education on a Service Advisor Resume
Truly enough, the education you obtained won't make or break your service advisor resume.
Still, not mentioning it at all is equal to essentially ghosting your employer. They want to know regardless.
And sometimes it just so happens that the most unassuming part of the resume is what ends up tilting the odds in your favor, so why not invest in a good education section?
To start with, add the following:
Name of the school (where you obtained your highest complete degree)
Graduation date
Majors and minors (if it's tertiary education)
Then, if you lack experience in the field, add extra elements from your school life that could impress the employer. For example, high GPA on your resume has enough horsepower to speed up your recruitment process. The same goes to listing relevant coursework on your resume, honors on your diploma or scholarship, or anything that comes to mind as a commendable achievement.
Pro Tip: If you have more school than work stuff to show off, switch the work experience and education sections of your resume so that the more robust section comes first. It's all about first impressions.
When making a resume in our builder, drag & drop bullet points, skills, and auto-fill the boring stuff. Spell check? Check. Start building a professional resume template here for free.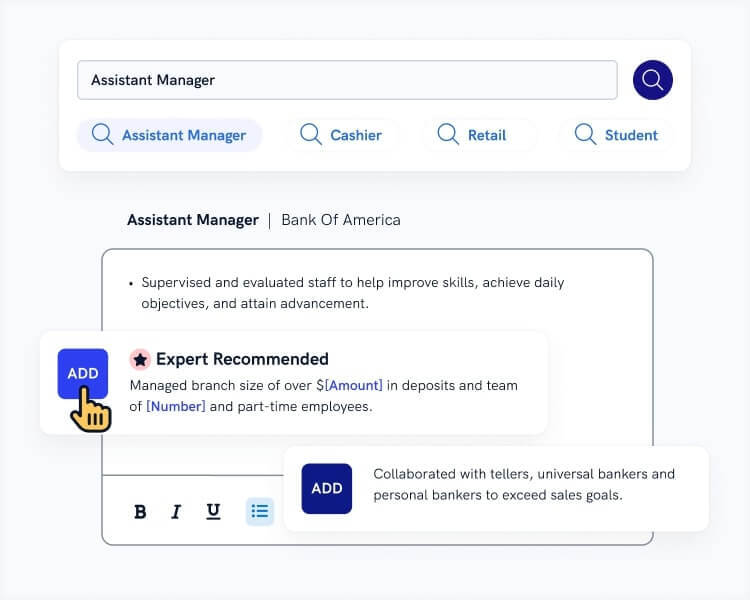 When you're done, our easy resume builder will score your resume and our resume checker will tell you exactly how to make it better.
5. Sell Your Service Advisor Skills
Clients can give you hard time, especially when you start to give in during negotiations. Right after, your boss join the rant to complain about missed chances. What if you put in effort to pick up some persuasion skills? Then, it wouldn't be so easy to win you over.
So what are some of the best skills to put on a service advisor resume? Let's see:
Service Advisor Resume—Sample Skills
Diagnosing car issues
Liaising between customer and technician
Handling complaints
Supervising mechanical work
Knowledge of the automotive industry
Knowledge of vehicle parts
Ordering
Documentation & reporting
Handling incoming & outgoing calls
Sales skills
Multitasking skills
Phew, that's a nice little bunch. But you can't slam that all onto your resume and call it a day.
Instead, open up the job ad and see what they're actually looking for by scanning for the relevant keywords. Then compare that with the actual skills you have. Pick and choose those that match to generate a resume that passes ATS scans efficiently and bumps up your chances.
Read more: What Skills to Put on Your Resume
6. Include Extra Sections on Your Service Advisor Resume
So, what does your resume say about you at this stage?
You know your way around the automotive industry, you can ensure fulfillment of orders in a timely manner, and you can greet customers like no other.
The other 150 resumes did the exact same thing.
You need to set yourself apart. That's where extra resume sections come in.
Got an ASE certification? Pop that certificate in your resume—it's a good credential to have and build upon. Do you have hobbies and interests that are not too unusual? Go for it.Want to speak about languages skills on your resume? They want to hear it!
7. Seal the Deal with a Professional Service Advisor Cover Letter
Writing a cover letter improves your chances. So should you write a cover letter? Sure, you should.
If you don't know how to write a cover letter, we condensed the main points here for you:
And keep in mind that the ideal length of your cover letter is not more than a page.
Read more: What Should a Cover Letter Say?
Plus, a great cover letter that matches your resume will give you an advantage over other candidates. You can write it in our cover letter builder here. Here's what it may look like: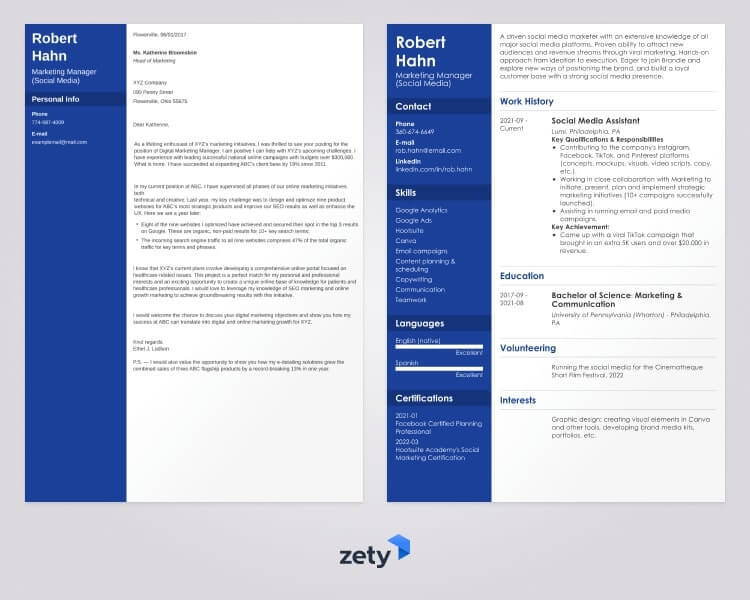 See more cover letter templates and start writing.
There it is.
An effective service advisor resume that gets jobs.
Thanks for reading. If you have any questions or feedback, leave us a comment in the section below and our experts will gladly reach out!
About Zety's Editorial Process
This article has been reviewed by our editorial team to make sure it follows Zety's editorial guidelines. We're committed to sharing our expertise and giving you trustworthy career advice tailored to your needs. High-quality content is what brings over 40 million readers to our site every year. But we don't stop there. Our team conducts original research to understand the job market better, and we pride ourselves on being quoted by top universities and prime media outlets from around the world.