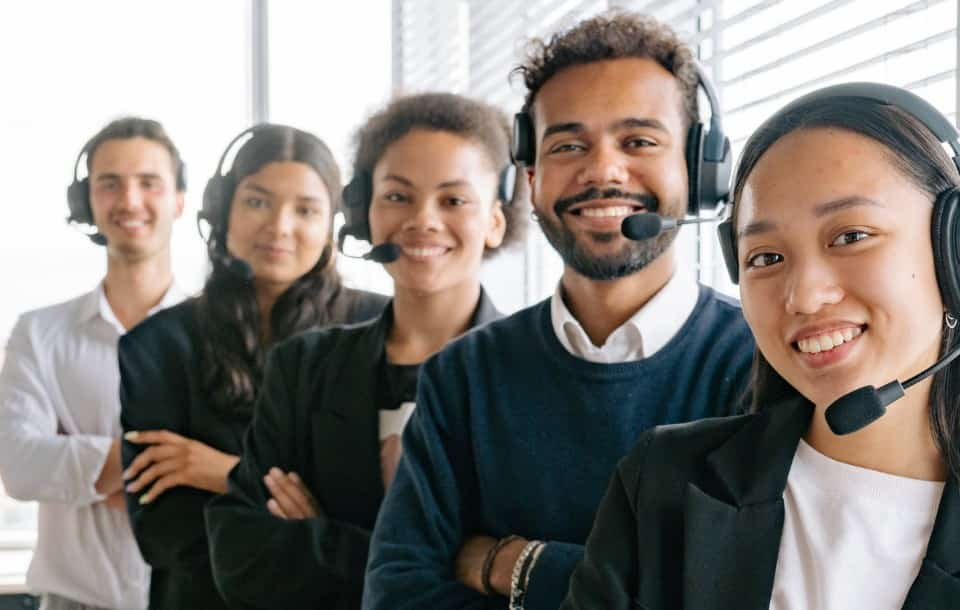 Call Center Supervisor Resume: Sample & Guide
To get that elusive, lucrative job, you need a resume that rings all the bells. Learn how to write the perfect call center supervisor resume with our guide!
You're a quick read away from discovering the path to your next call center supervisor job.
But do you have what it takes?
On paper, a supervisor should be just as good at doing the calling as the agents are, and more.
How do you put yourself on that higher rung to actually get a management job?
With a call center supervisor resume that knocks socks off and gets your customers signed up for that 6 month promo plan!
This guide will show you:

A call center supervisor example better than 9 out of 10 other resumes.
How to write a call center supervisor resume that will land you more interviews.
Tips and examples of how to put skills and achievements on a call center supervisor resume.
How to describe your experience on a resume for a call center supervisor to get any job you want.
Want to save time and have your resume ready in 5 minutes? Try our resume builder. It's fast and easy to use. Plus, you'll get ready-made content to add with one click. See 20+ resume templates and create your resume here.
Sample resume made with our builder—See more resume examples here.
Wrong number? See our related guides below:
Call Center Supervisor Resume Sample
Amada Salas
Call Center Supervisor
408-688-1968
Amadasalas@hotmail.com
Linkedin.com/in/amadasalas
Summary
Reliable and trusted supervisor well-versed in call center environments with over 8 years of experience in leading teams of anywhere between 10 and 45 agents. Developed complex customer loyalty program, increasing share of retained clients by 25%. Nominated and awarded the Exceptional Team Leader Award in 2012 and 2013 by 80-Degrees Mobility Ltd. Seeking to drive performance and customer engagement and provide expert leadership at Callsly.
Work Experience
Call Center Supervisor
80-Degrees Mobility Ltd., Fort Morth, AL
July 2008–June 2014
Supervised 13 direct annual, quarterly, and monthly performance reports for call center agents.
Designed tactics to improve agent efficiency, increasing performance by 20%.
Carefully monitored metrics to constantly look for improvement potential, eventually leading to noticeable 6% revenue growth.
Collaborated with sales teams to develop promotional and marketing strategies.
Call Center Shift Supervisor
DealersUnited, Nashville, TN
March 2006–March 2008
Monitored performance of 8 co-workers, giving regular feedback, assessment, and coaching.
Met 100% of KPI's, while exceeding targets 66% of the time.
Helped develop and implement the Staff Recognition Program for Nashville Center over 1.5 years, raising employee engagement by 23%.
Education
Brick Eagle High School
Little Rock, AR
Graduated: 2005
Skills
Reliable customer service
Patience, empathy, and understanding
Communication skills
Interpersonal skills
Leadership
Business operations & development
Team management
Decision-making
Problem-solving
CRM software
Achievements
Winner of the Exceptional Team Leader Award in 2012 and 2013
Language skills
English: native
Spanish: advanced
French: intermediate
This is how you write a boss-level call center supervisor resume:
1. Lead off with the Perfect Call Center Supervisor Resume Format
Call center supervisors manage teams of agents providing support to customers calling in. They also train new employees and take matters into their own hands whenever things escalate. That's why a job-winning call center supervisor resume needs to show leadership, communication, and customer service skills.
As a leader, you will need to run a tight ship, and your resume needs to reflect that. First impressions matter, so make sure to format your resume properly:
When you're done, save your resume as a PDF! It's a surefire way to preserve the layout of your resume instead of having it go off the rails like a terrible sales call.
Read more: Everything You Need to Know About Resume Structure
2. Write a Compelling Call Center Supervisor Resume Profile
Your resume will not be read top to bottom.
It might not even get read at all.
Within the span of about seven seconds, the recruiter will decide if your resume is cash or trash.
The key here is a captivating, efficient resume profile. It's a brief elevator pitch used to present your biggest strengths. It's also your only chance to make a good first impression and not get tossed.
Write a resume summary if you're an experienced supervisor who knows their worth. Talk about your biggest achievements and throw in some numbers to make them more credible.
Otherwise, if you haven't supervised a call center before, creating a perfect resume objective means taking your experience and transferable skills and painting them in the colors of a call center supervisor. In other words, show how what you know translates to this job.
This is one of the most important parts of your resume, it's crucial you don't screw it up. It's also prone to making people scratch their heads endlessly and get stuck, so leave it till the very end.
Read more: How to Write a Resume Introduction: Guide with Examples
3. Write the Perfect Call Center Supervisor Job Description for Your Resume
Demonstrating your leadership capabilities is key if you want to land a job supervising an elite team of agents. Generally, the more successful your department is, the greater the chances of promotion in and out of the department.
Upper management wants an employee that increases profit on all levels, all the time.
You need to prove you can assess staff members, manage, strategize, assign tasks, motivate, and more, all on just your resume.
That's a monumental task, but there is a way:
As discussed, the reverse-chronological format works best for this purpose. Your last job goes first, with up to 6 bullet points describing it. Older jobs get fewer.
The best formula for good resume bullet points is this: an action word, followed by a measurable achievement quantified with numbers, preferably mentioning an important job skill the company you're applying to is looking for.
Aside from bullets, each entry should have your job title, the name of the company, and the dates worked.
Fill your resume experience section out like this, and you're basically guaranteed a 5-star call center supervisor position.
Read more: How to Write a Targeted Resume
4. Talk about Your Education the Right Way
Be it a customer support team for extremely advanced medical equipment, or just an insurance company—whoever you're supervising the call center for needs to know your education, plain and simple.
Let me repeat: do not ignore the resume education section. That's an instant escalation.
Start off by listing your education basics, like the school name, location, graduation year, and degree obtained. Focus just on your highest level of schooling, be it college or high school.
If you're in the process of obtaining a degree, don't worry: you can list unfinished education on your resume. Throw in some extra details for maximum impact, such as relevant coursework or diploma honors.
When making a resume in our builder, drag & drop bullet points, skills, and auto-fill the boring stuff. Spell check? Check. Start by choosing a resume template here.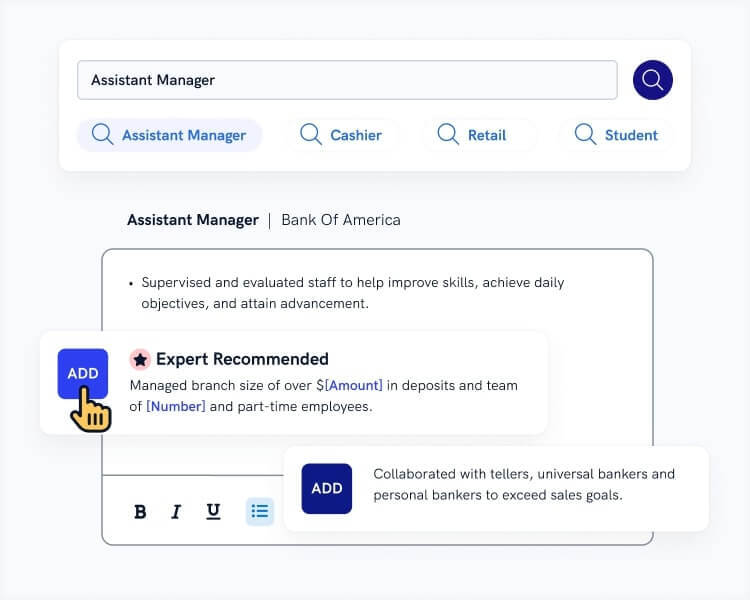 When you're done, Zety's resume builder will score your resume and our resume checker will tell you exactly how to make it better.
5. Select the Top Call Center Supervisor Skills
The average US call center monitors almost all of the actions undertaken by its employees.
That means that you and your skills will be under constant scrutiny.
There won't be any time for you to slack off: you need to be at the top of your game at all times.
Here's an example list of great call center supervisor skills that help convince your employer you are the cream of the crop:
Call Center Supervisor Resume Skills
Dedication
Empathy & Compassion
Persistence
Confidence
Accountability
Results-Oriented
Attention to Detail
Stress Management
Patience
Phone Skills
Positive Attitude
Persuasion
CRM Software
Learning Product Knowledge
Helpdesk
However, putting all that on a resume is a. dishonest and b. unnecessary.
A better way to do it is to look at the job posting and search for specific keywords. Why? Well: most companies use ATS (Applicant Tracking System) software to scan incoming resumes. The software is programmed to detect keywords on resumes during the preselection process. So, by using the right keywords, you're boosting the chances of your resume actually reaching a human recruiter.
For example: if the ad says the company is looking for a dedicated and stern leader skilled at training and assessment, you can easily put "Dedicated", "Excellent leadership skills" and "Training & assessment" in your skills section.
Read more: List of Best Skills to Put on a Resume: 99+ Examples
6. Add Other Sections to Your Call Center Supervisor Resume
Upper-level management needs candidates that are the best of the best.
They need to know whoever they select didn't graduate from the "Fake it till you make it" management school, and trust me, they can tell.
To set yourself apart from the rest and convince the recruiter you're the real deal, adding a nice cherry on top in the form of extra resume sections is the way to go.
If you're not sure what to include, consider the following ideas:
Read more: How to Make Your Resume Stand Out: Examples and Proven Techniques
7. Attach a Cover Letter to Go with Your Call Center Supervisor Resume
Yes, cover letters are very much necessary—despite what you may have heard, they're definitely not dinosaur-era relics of the past. Any respectable recruiter at any respectable establishment will think higher of you if you include one.
But it can't be written on a napkin, with spelling mistakes and coffee stains all over it.
It needs to be succinct, well-written, and to the point, like the perfect sales pitch.
Here's how to write a good cover letter:
What's the right length for your cover letter? Shorter than you may have assumed: one page with 3 to 4 paragraphs will definitely suffice.
Plus, a great cover letter that matches your resume will give you an advantage over other candidates. You can write it in our cover letter builder here. Here's what it may look like: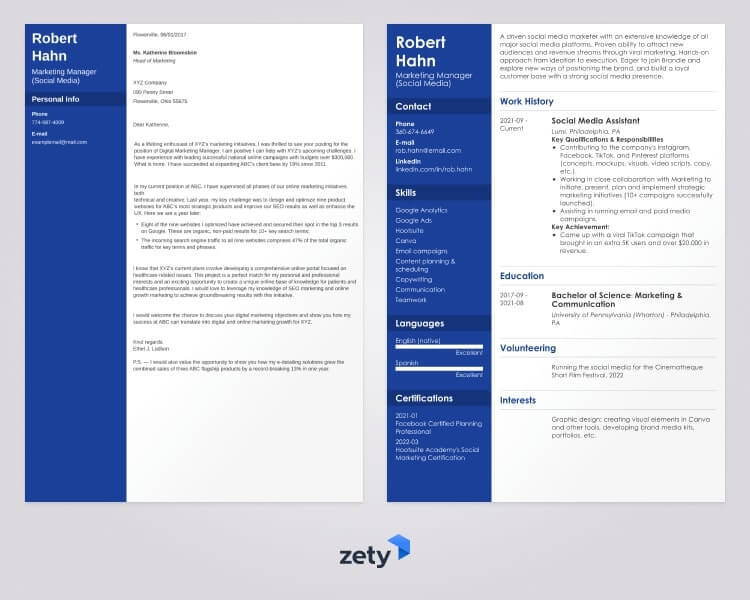 See more cover letter templates and start writing.
Get your bottom ready for that comfy supervisor chair and office suite, because with a resume like that, you're headed there yesterday!
Do you have any burning questions left? Are you still fuzzy on the details of past call center supervisor experience or how to talk about your duties and skills? We're here for you in the comments. Thanks for reading!
About Zety's Editorial Process
This article has been reviewed by our editorial team to make sure it follows Zety's editorial guidelines. We're committed to sharing our expertise and giving you trustworthy career advice tailored to your needs. High-quality content is what brings over 40 million readers to our site every year. But we don't stop there. Our team conducts original research to understand the job market better, and we pride ourselves on being quoted by top universities and prime media outlets from around the world.
Sources